Pensacola, Florida provides a world-class home base for saltwater fishing. Along with plentiful inshore and nearshore opportunities, that home base also offers exceptional deep-sea angling. Signing onto a charter striking out from Pensacola Pass, you've got thrilling blue-water and bottom-dwelling catches to try for out on and beyond the continental shelf.
In this guide, we'll sketch out the awesomeness of Pensacola-area deep-sea fishing. That'll involve an overview of why it's so productive, spotlights of some of the prime game fish, and a primer on the offshore fishing season here. We'll also point you toward some sturdy outfitters running deep-sea fishing charters. Let's "dive" in!
Deep-Sea Fishing Off Pensacola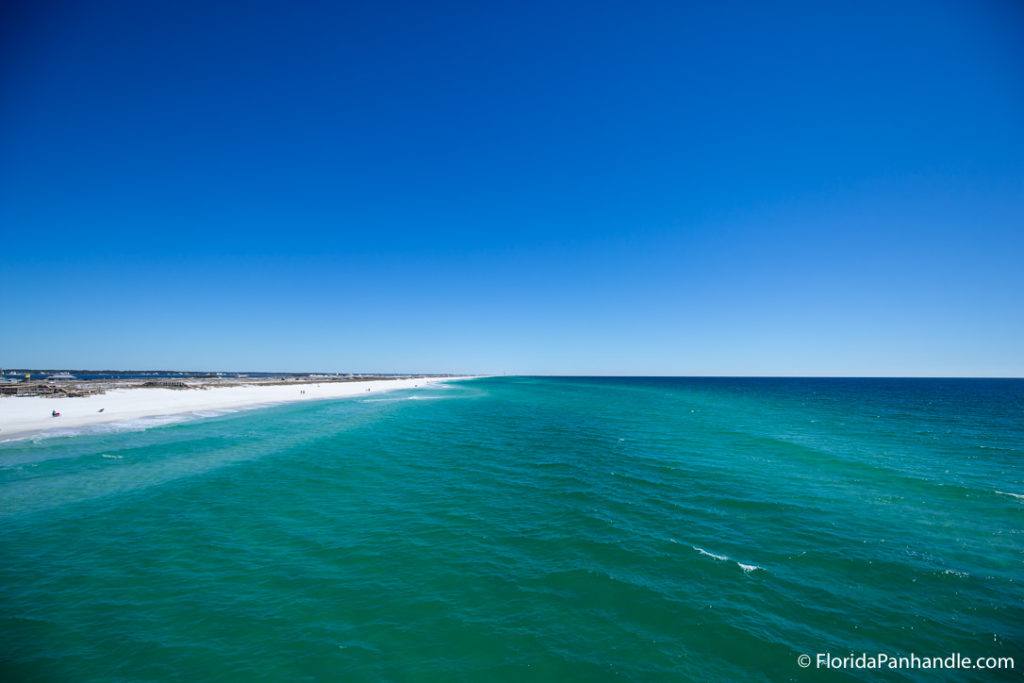 Pensacola and the rest of the Emerald Coast enjoy genuinely legendary blue-water fishing. The fundamental ingredients include the Gulf of Mexico's Loop Current circulation and the mix of temperate and tropical fish species. Most importantly, though, is the configuration of the continental shelf offshore.
The edge of the shelf, where it plunges to the continental-slope deeps, draws closer to the shore here than anywhere else on mainland Florida's Gulf coast. Anglers speak in hushed tones about the 100-fathom curve marking this productive shelf break, and how easily accessible it is along the Emerald Coast. A relatively short cruise offshore brings you to deep, nutrient-rich drop-offs attracting baitfish and, therefore, pelagic big game.
Even back of the 100-fathom curve, guides can often track down pelagics within shouting distance of the Pensacola seashore. And natural and artificial reefs as well as wrecks provide offshore shelf structures thronged by coveted bottom-haunting fish.
Regional offshore angling hotspots abound. They include DeSoto Canyon, a great submarine chasm in the continental shelf just a stone's throw (relatively speaking) from Pensacola. The Nipple marks one of the closest points along the 100-fathom line to the coast, while the Elbow is only a bit farther out. Then there's the epic artificial reef created by the 900-foot-long USS Oriskany, about 20 miles offshore.
Prized Offshore Gamefish in the Northern Gulf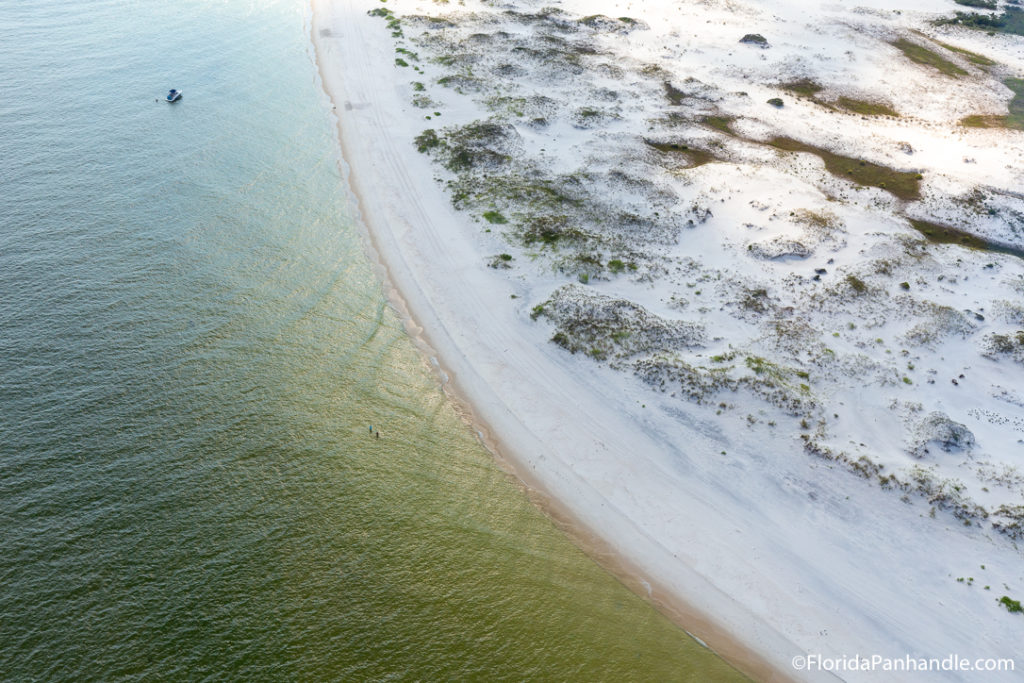 Offshore reefs and wrecks draw the famous red snapper, one of the superstars of Pensacola saltwater angling. (Pensacola's one of an admittedly good-sized clutch of communities that have claimed to be the Red Snapper Capital of the World.) Greater amberjack and various groupers, including such hulking hauls as the black grouper, are also targeted by bottom-fishing these structures.
With a Pensacola launchpad, you can go trolling for some of the most flat-out gorgeous quarries in the sea. Bluewater beauties include the strikingly colored dorado (aka mahi-mahi or dolphinfish) and the spectacularly streamlined wahoo.
Blackfin and yellowfin tuna are other pelagic prizes. And then there's the billfish roster. Sailfish abound here, as do high-leaping white marlin. The enormous, hard-fighting Atlantic blue marlin—arguably the globe's greatest saltwater gamefish—can also be pursued here. Deep-sea night-fishing for titanic swordfish, meanwhile, ranks among the most thrilling offshore fishing in Pensacola's briny backyard.
Throw in king mackerel, cobia, and various sharks, and you've got a heck of a finned lineup to tempt you out to the offshore wilds of the Gulf!
Deep-Sea Fishing Season in Pensacola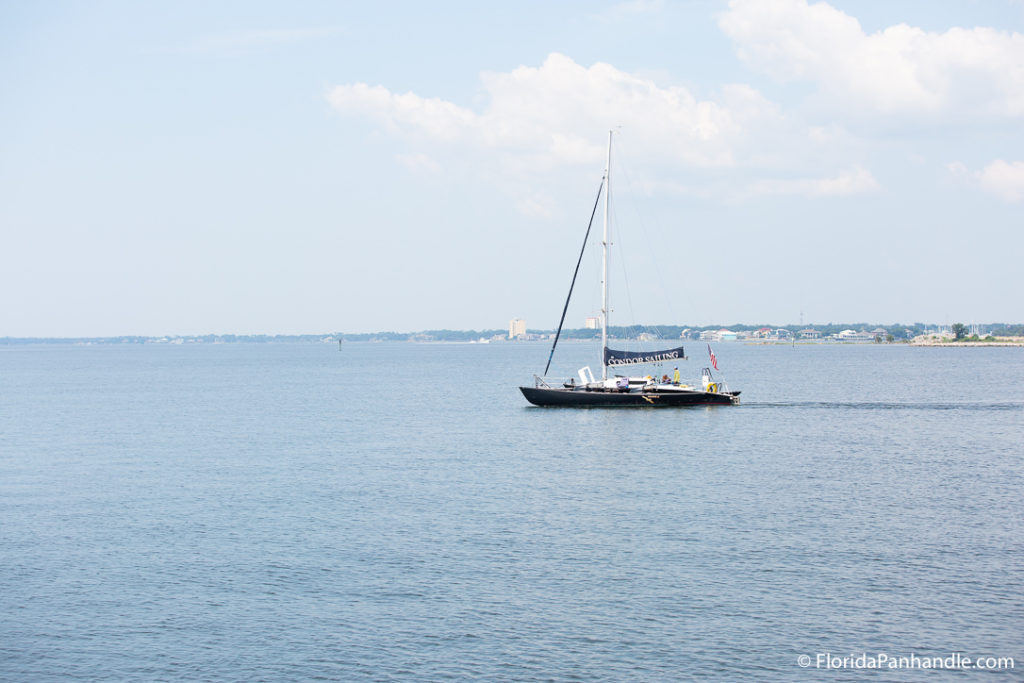 There are opportunities for deep-sea fishing just about year-round in Pensacola's waters, but the prime season runs from late spring into fall. This is when you've got the richest variety and largest numbers of prized offshore gamefish at hand. Late summer into mid-fall is the best all-around window for marlin.
You can certainly find some deep-sea success outside of that spring-to-fall stretch—yellowfin tuna are often found in good numbers in late winter, for example. And winter in Pensacola also offers plenty of solid inshore angling to keep you busy!
Pensacola-Area Offshore Fishing Charters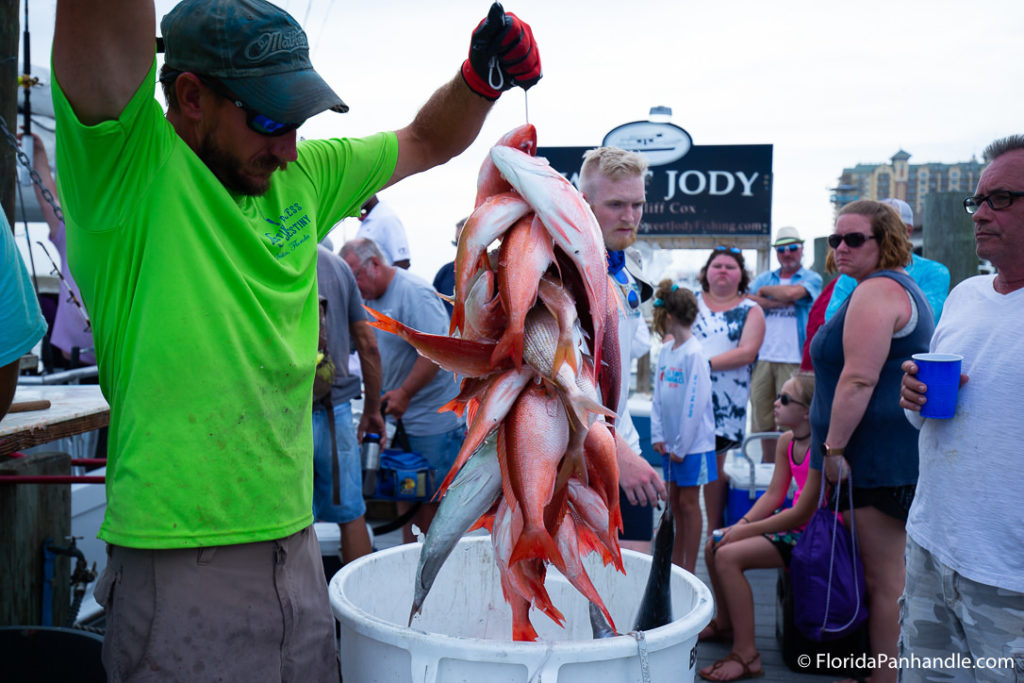 Given the caliber of Pensacola sportfishing, you won't be surprised to learn you've got a stacked lineup of guides and outfitters to choose from when it comes to deep-sea expeditions. Local options include Hot Spots Fishing Charters, Gulf Offshore Charters, Strictly Fishing Charters, Six Shooter Charters, and All Caught Up Fishing Charters.
Not far east, meanwhile, you've got Destin—the "World's Luckiest Fishing Village"—and its charters, which target many of the same hotspots, to consider. Outfitters here include HarborWalk Charters and Olin Marler's Charter Fishing Service, and Destin Party Boat Fishing.
Experience How Good Deep-Sea Angling Can Be Off Pensacola, FL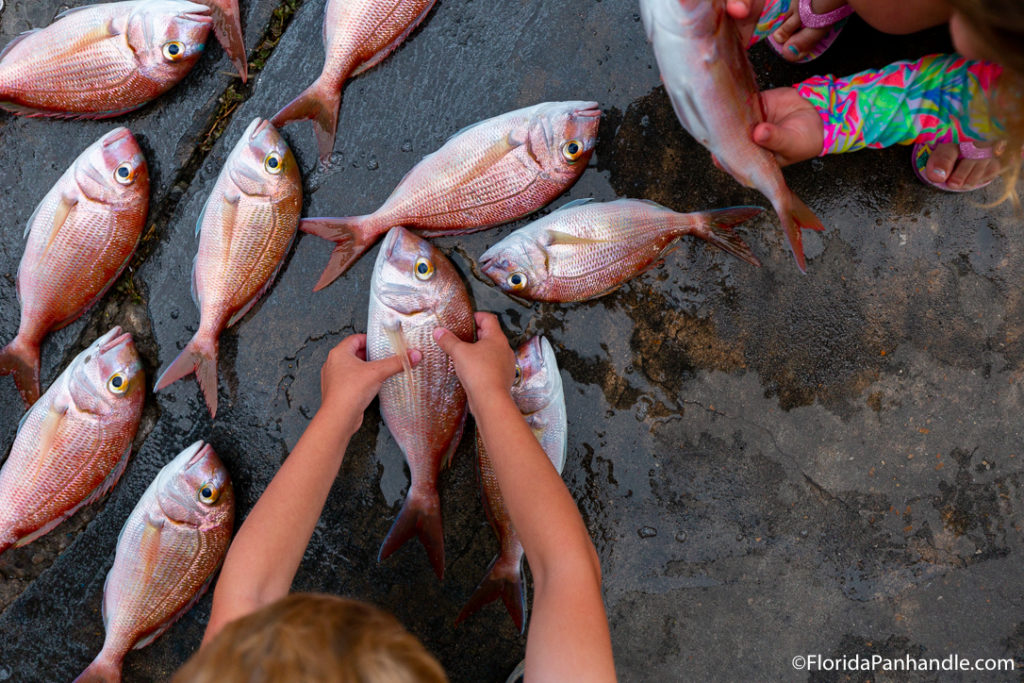 Whether you're pulling up a vivid red snapper or fighting a big marlin way out in the Gulf, deep-sea fishing out of Pensacola appeals to die-hard anglers and adventure-minded vacationers alike!