The Pensacola culinary scene may center around seafood, but that doesn't mean you're limited to shrimp, grouper, or oysters when you want to eat out. If you're in the mood for a big, juicy burger, you can find exactly that. From gourmet recipes to basic cheeseburgers, you'll discover a surprising array of options in this beachy town.
Be sure to add these restaurants to your burger bucket list:
Miller's Ale House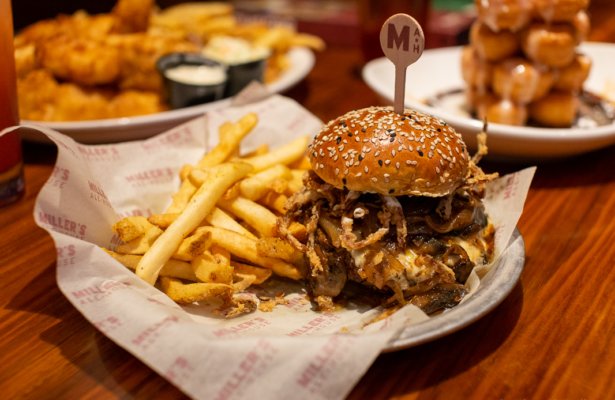 The sports bar environment of Miller's Ale House provides the perfect backdrop for chowing down on a burger and drinking your favorite ice-cold beer. While you'll be tempted to order the restaurant's signature Zingers® chicken tenders and the many appetizers in which they're incorporated, you'll want to save room for the mouthwatering burgers offered here.
Several inventive burgers can be found at Miller's Ale House. If you arrive with a healthy appetite and a desire for an elevated sandwich, opt for the Prime Burger. It comes loaded with shaved prime rib, white American cheese, sauteed onions, roasted mushrooms, and onion tanglers. Garlic crema adds even more flavor. The restaurant's take on the classic bacon cheeseburger is also worth a try.
George Bistro + Bar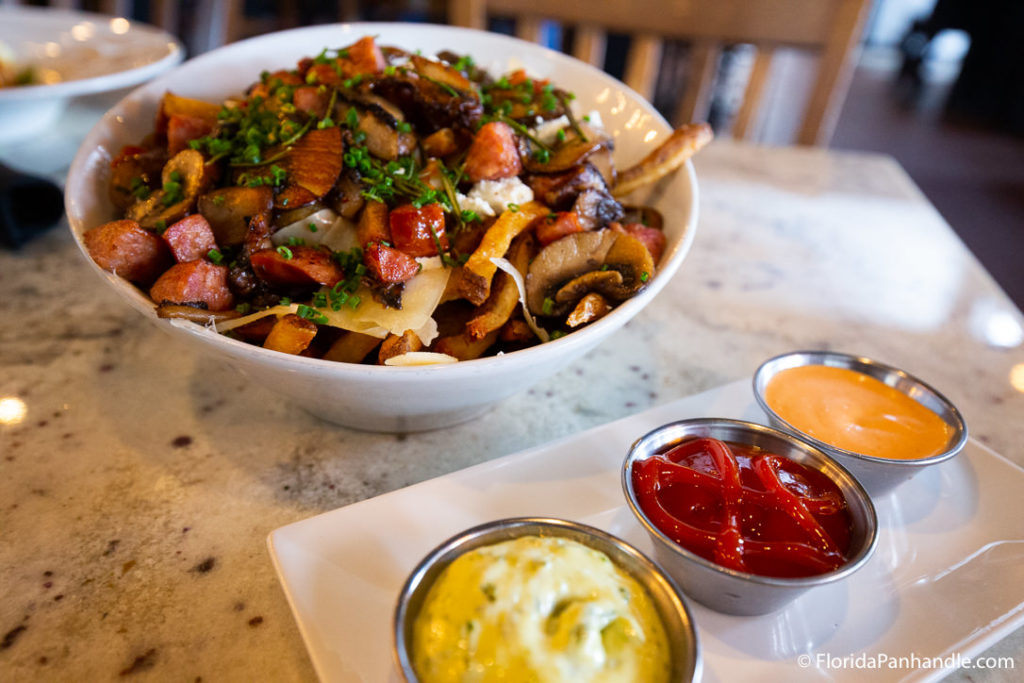 Contemporary dining exemplifies the George Bistro + Bar experience, as you'll observe while gazing at entrees that look almost too good to eat. Many of the restaurant's top dishes feature seafood, but plenty of other appealing options are available.
The GL may be the only burger on the dinner menu, but it's delicious enough that you won't need any other sandwich choices. The Gl's Angus beef patty is topped with lettuce, tomato, pickled red onion, and sharp cheddar. The burger also includes a trio of delicious sauces, including curry ketchup, roasted red bell pepper aioli, and basil mayo. Add a slice of bacon for an extra fee.
A side of hand-cut rosemary sea salt fries completes the GL meal. If you prefer, however, you can also enjoy your burger with a healthy salad. Take the experience to the next level by ordering a local beer or a signature cocktail.
Culver's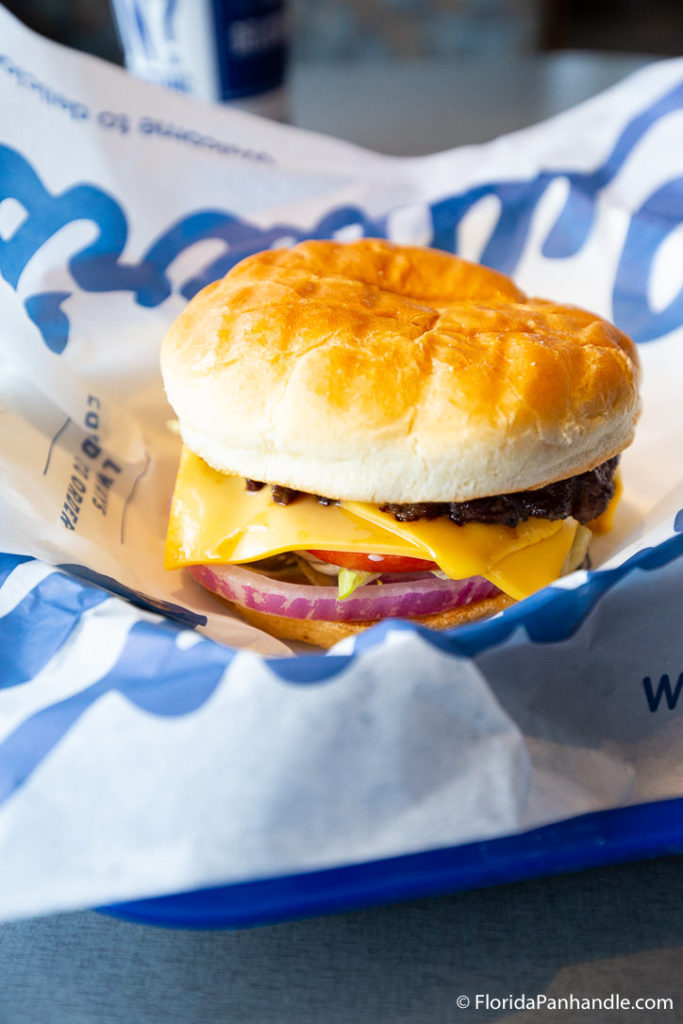 Culver's may be a fast-food chain with locations all around the country, but that doesn't prevent it from being a top choice for enjoying a tasty burger in Pensacola. This cheerful restaurant offers plenty of homey Midwest vibes, complete with juicy ButterBurgers and other enticing menu items.
Any burger served at this fast food joint is sure to satisfy, but you can't go wrong with the Culver's Deluxe. This go-to includes fresh beef and Wisconsin cheese, as well as lettuce, tomatoes, red onion, pickles, and mayo. Feel free to wash your burger and fries down with a delicious Concrete Mixer, which includes a creamy blend of custard and mix-ins such as candy or fruit.
The Oar House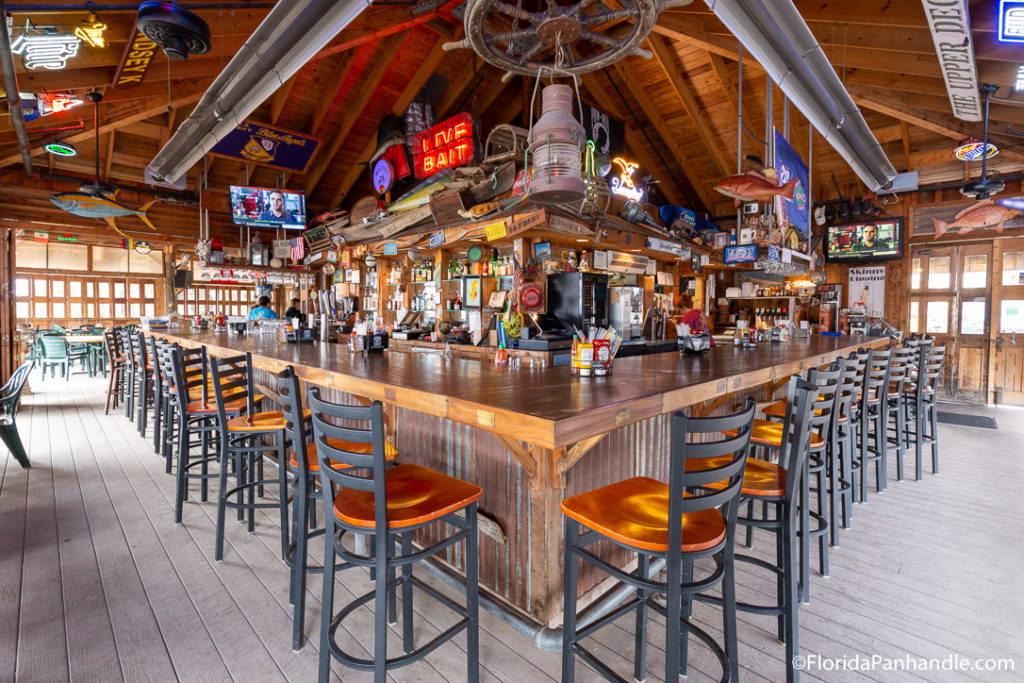 The Oar House's view of the Bahia Mar Marina may be breathtaking, but many visitors are far more interested in the restaurant's black Angus burgers. While the menu only includes one burger option, this can be adapted with a wide variety of ingredients to ensure you receive your idea of the perfect sandwich.
At its most basic level, the Oar House's burger includes half a pound of certified prime Angus beef, which is chargrilled to perfection. Enjoy on a Brioche roll with lettuce, onion, tomato, and two additional toppings of your choice. For an extra fee, you can try the 'dirty' version, which includes crawfish étouffée.
Jerry's Drive-In
As Pensacola's oldest restaurant, Jerry's is nothing short of legendary. Founded as a BBQ joint with carhop service, the establishment evolved over the years to focus on providing a relaxed dine-in experience. While the eatery offers a variety of tasty items on its various menus, nothing beats its burger selection.
Join a long tradition of casual culinary greatness and order Jerry's beloved bacon cheeseburger. Like every burger on the menu, it comes with a quarter-pound patty. If you're feeling hungry, double up the meat with a second patty. If you order your burger "all the way," you'll receive lettuce, tomato, onions, pickles, mayo, and mustard.
McGuire's Irish Pub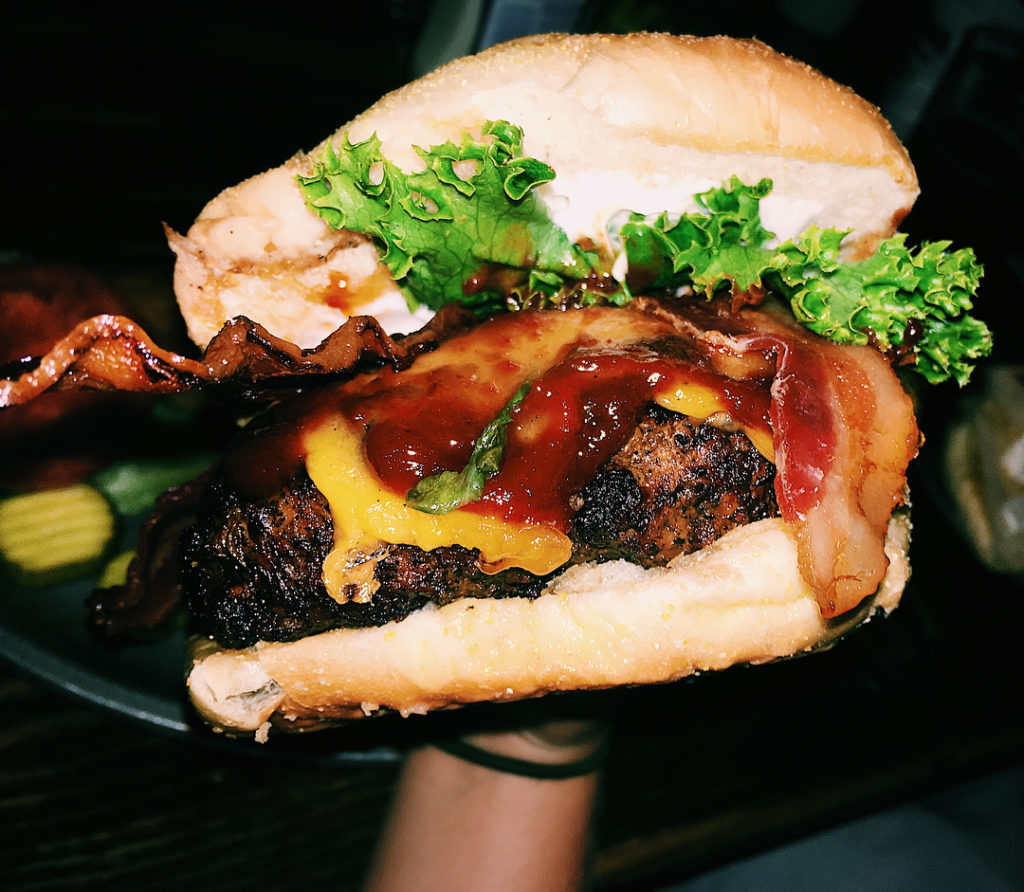 Situated within a firehouse that is almost a century old, McGuire's Irish Pub boasts a festive feel that will make any burger-eating occasion feel like so much more. The pub aims to provide a raucous experience complete with "feasting, imbibery, and debauchery." Whether or not you achieve these ideals, you'll love chowing down on your burger.
A variety of excellent sandwiches can be found on the McGuire's lunch and dinner menus. If you're ready to elevate your burger experience, look no further than the appropriately named Grand Burger, which includes ground filet mignon. On the side, you'll receive caviar, merlot sauce, and even imported Moët Impérial Champagne.
If all this is a little too fancy, give the Big Daddy Burger a try instead. Featured on the Food Network, this mouthwatering option is loaded with cheddar, bacon, and jalapeno. Like many of McGuire's burgers, it comes with your choice of Irish potato fries or baked beans.
Blue Dot
Keep it simple with a burger at Pensacola's Blue Dot — an acclaimed counter service restaurant with a strong reputation among locals. The burgers at this unassuming joint don't look quite like those you'll find anywhere else. They're a whole lot messier, and as such, not particularly photogenic. If you're willing to put up with a sloppy sandwich, however, you'll enjoy an explosion of flavor.
Blue Dot's menu is decidedly simple. The top offering is a standard burger with mayo, mustard, lettuce, and tomato. An alternate option adds barbecue sauce. Ribs are also available on select days. When in doubt, it's worth your while to stick with burgers.
Discover the appeal of burgers in Pensacola as you visit the restaurants highlighted above. Whether you crave a gourmet meal or a quick stop at a local fast food joint, you'll have no trouble finding the sandwich of your dreams.