Do you like shellfish? If you're visiting Pensacola, then getting a round of oysters on the half-shell is a big must-try. Oysters are delicious little nuggets of meat tucked within shells and just waiting to be plucked from the coastal waters surrounding Florida. You'll find these popular little delicacies on menus in restaurants throughout 30A, but if you really want to experience the best flavors and most unique takes on how to prep, grill, and bake these tiny delights, then you have to go to an oyster bar.
Pensacola oyster bars feature fresh and delicious oysters and other shellfish, as well as seafood options. The best oyster bars complement their shellfish menus with quality beverage pairings, a casual and friendly atmosphere, and events like live music.
Just take a look at the following top oyster bars in Pensacola to see what we mean:
1. Atlas Oyster House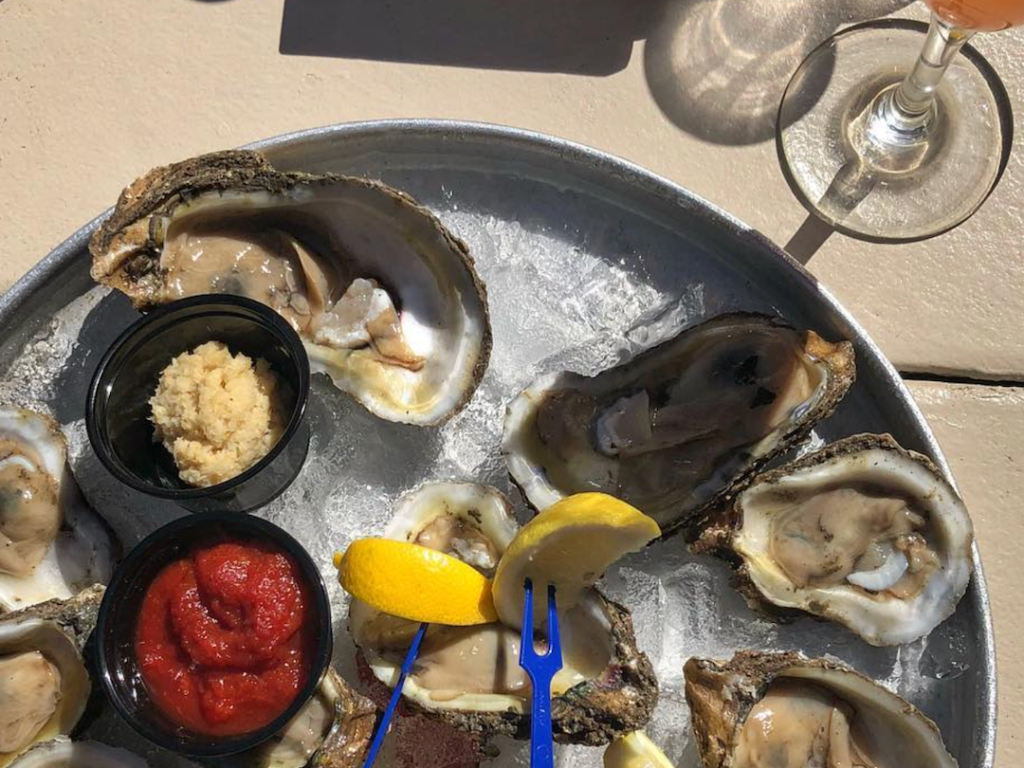 Atlas Oyster House is a casual place overlooking Seville Harbor and the beautiful Bartram Park near downtown Pensacola. This is a true oyster house with two full menus dedicated to oysters, one featuring their baked options and another featuring raw and chilled options. They also have other outstanding seafood items, like Lobster Corn Dogs and a Crawfish Pot Pie that features a creamy crawfish etouffee baked within a flaky homemade pastry.
This Pensacola restaurant has both indoor and patio dining, the latter of which features umbrellaed picnic tables that offer a beautiful view out over the water. Our only complaint about Atlas Oyster House is that their hours are pretty limited with their being open only five days a week for dinner seating.
2. Pearl and Horn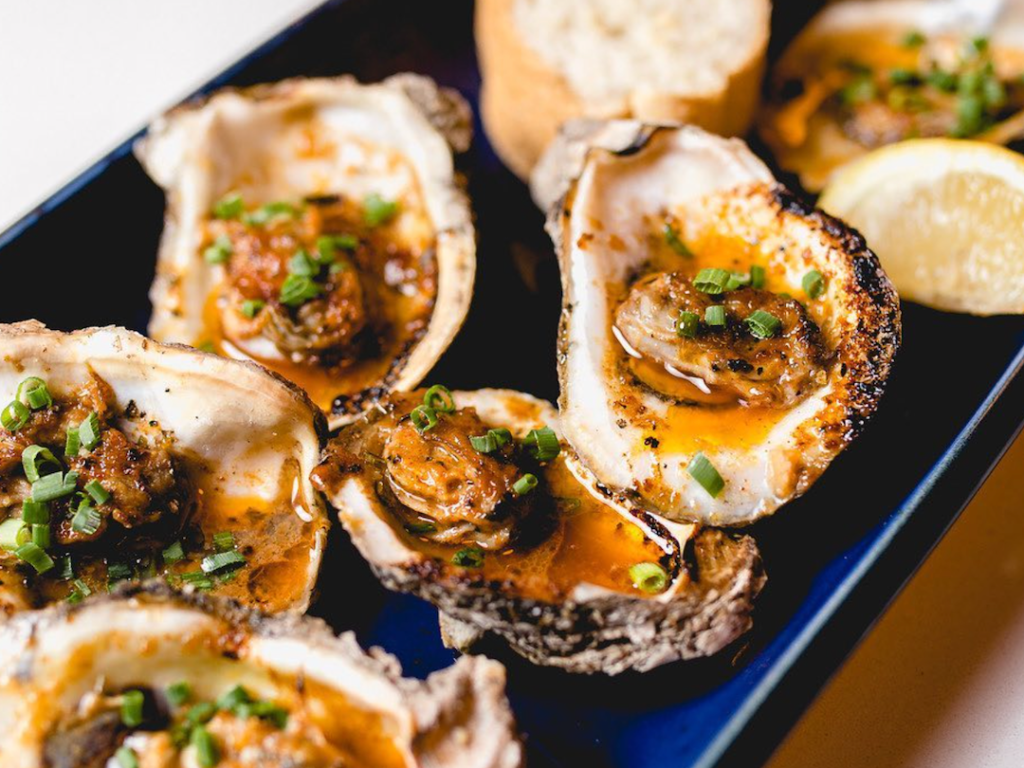 Pearl and Horn is located in the downtown area in a bright and colorful space that used to be an event business. In fact, we'd say that Pearl and Horn is probably the least traditional-looking oyster bar in this list of oyster bar restaurants. Here, the walls are painted bright orange with contrasting white and blue and feature land animal icons, such as old steer skulls, rather than mounted fish trophies. But don't let that dissuade you! Pearl and Horn may not look the part, but they certainly serve up some delicious seafood, including a specialty Broiled Oysters menu. A really popular item on this menu is the Stuffed Jalapeno Broiled Oysters, which feature oysters topped with cream cheese, bacon, cheddar, breadcrumbs, and cuts of jalapeno peppers.
3. The Oar House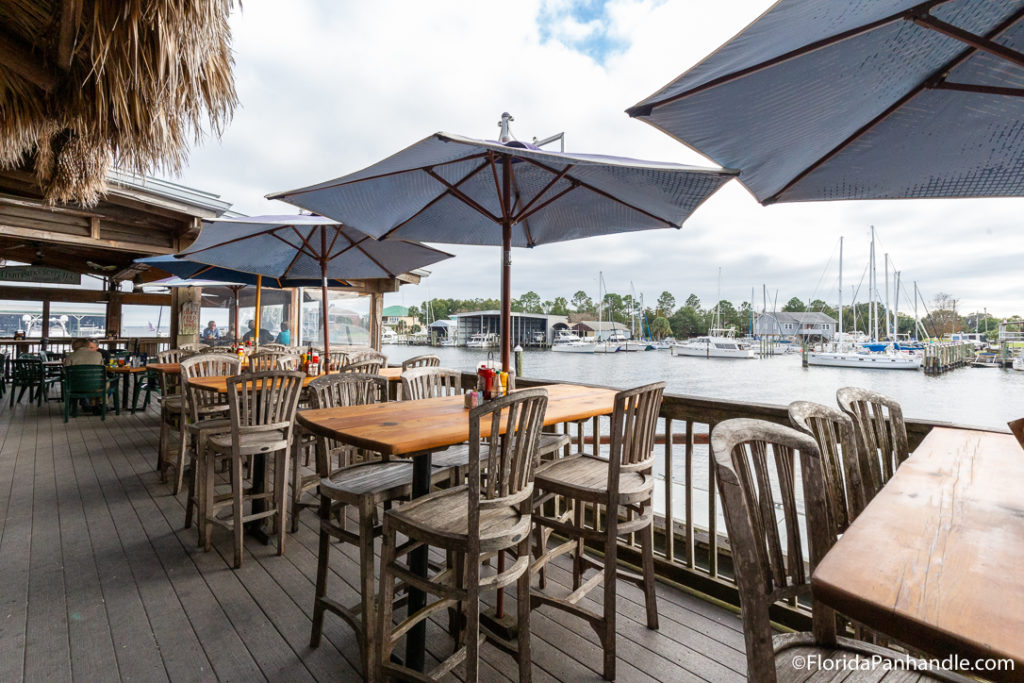 The Oar House is a cozy little place that's on the Bayou Chico and surrounded by marinas and shipping companies. This oyster bar has a roof and walls, but they've built it with large windows and doors that fold back so that, unless the weather is truly nasty, it feels like you're dining in a massive roofed patio, regardless if you're in the main dining room complete with a bar or the extended patio over the harbor.
This oyster bar feels like a true community place with an online gallery of their dog guests, live acts on the weekends, and a Happy Hour that happens every day. They don't have a dedicated oyster menu, but you will find outstanding entrees featuring large and delicious oysters like the Oyster PoBoy, which comes with a pickle spear and a side of fries.
4. The Fish House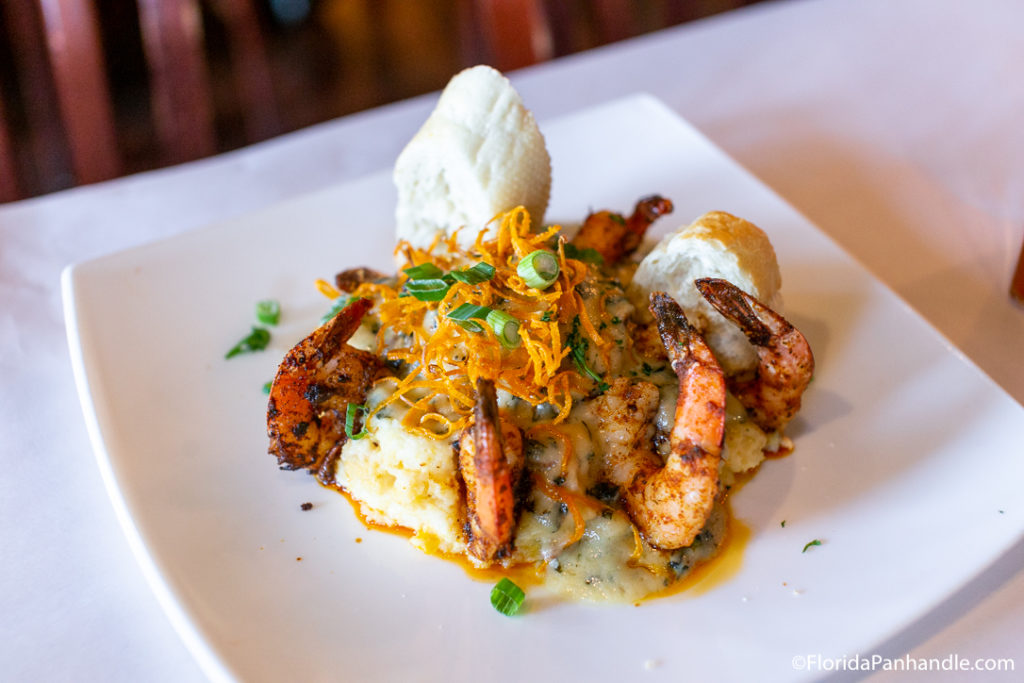 The Fish House is a fantastic seafood restaurant and oyster bar that is located right next door to Atlas Oyster House. Their hours, however, offer a lot more dining flexibility with their being open every day of the week for lunch and dinner. This Pensacola restaurant also boasts several great menus, including a full sushi menu with house creations like the P'Cola Rolla which features Panko-fried grouper with avocado topped by spicy tuna, jalapeno, and wasabi mayonnaise.
5. Maria's Olde East Hill Grill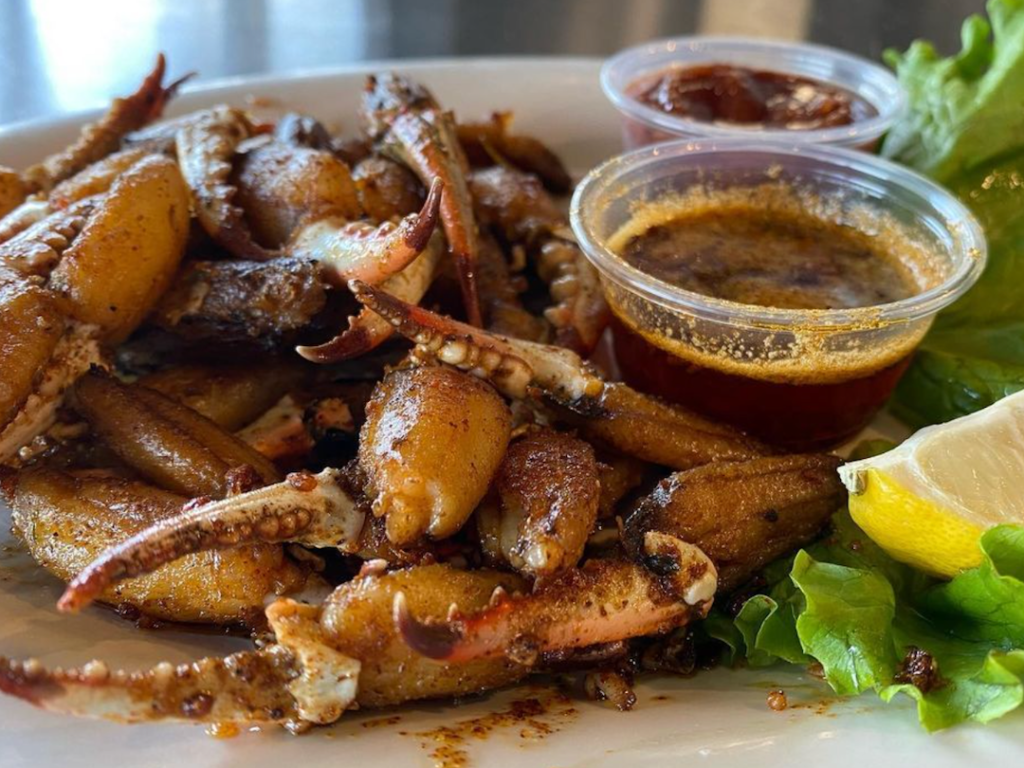 This oyster restaurant and bar is very unassuming with its long warehouse-styled exterior and its location amidst convenience shops on Cervantes Street. But this is one that you really don't want its exterior looks to deceive you. Maria's Olde East Hill Grill is a wonderful local-style of place that offers delicious food and local beers all at a good price. Plus, the indoor dining room and bar have been freshly outfitted in a comfortable modern dining style.
Maria's Olde East Hill Grill is open every day of the week for lunch and dinner (although be aware they do close earlier than the other places on this list), with a pretty sizable list of entrees. They do have a special oyster menu as well as having oysters as parts of other entrees. All of their oysters are shucked to order so that you get the freshest flavors. You can get oysters raw on the half-shell or baked with delicious toppings.
6. Deluna's Hideout Oyster Bar and Grill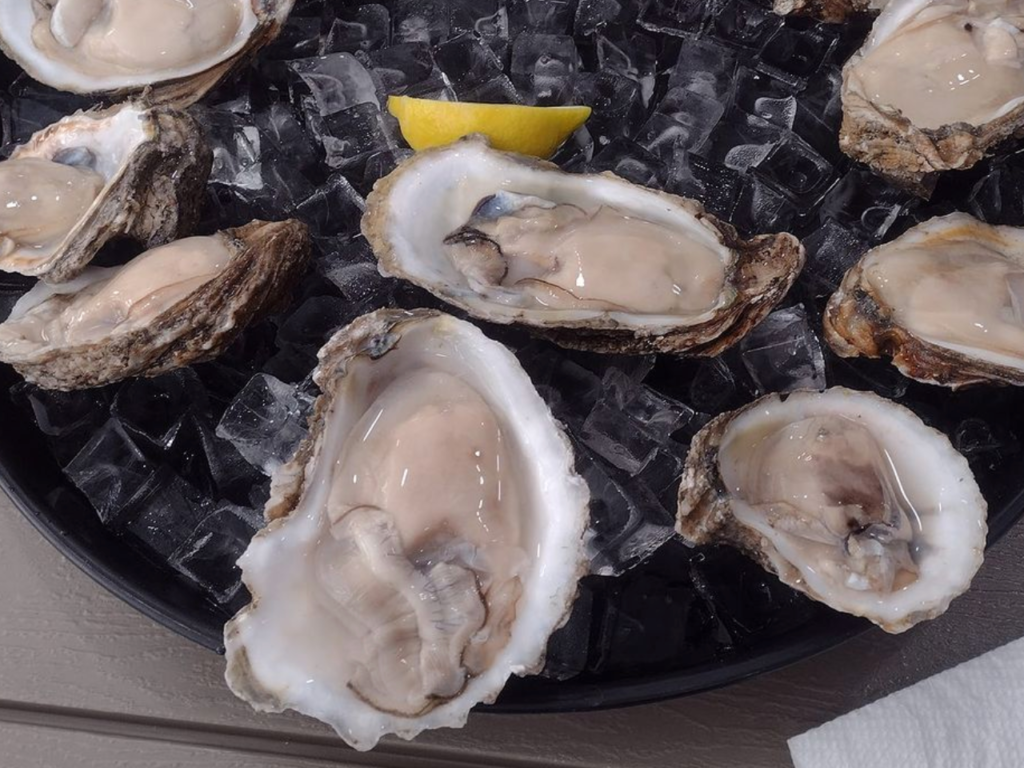 Aptly named, you'll find Deluna's Hideout Oyster Bar and Grill located far to the north of Pensacola's downtown streets and on the banks of the Ferry Pass Bayou which empties into Escambia River. They do have their own boat launch and wet slips where boating guests can come up and tie up to enjoy fresh oysters on the water. This is also the go-to place on the weekends for live music and great specials.
Of course, Deluna's Hideout Oyster Bar and Grill has a sizable menu all the time with a fantastic Baked Oysters section that includes their own specialty creation called the DeLuna Oysters which features butter, seasoning, cheddar cheese, bacon, and chopped jalapenos.
Learn More About Pensacola's Top Flavors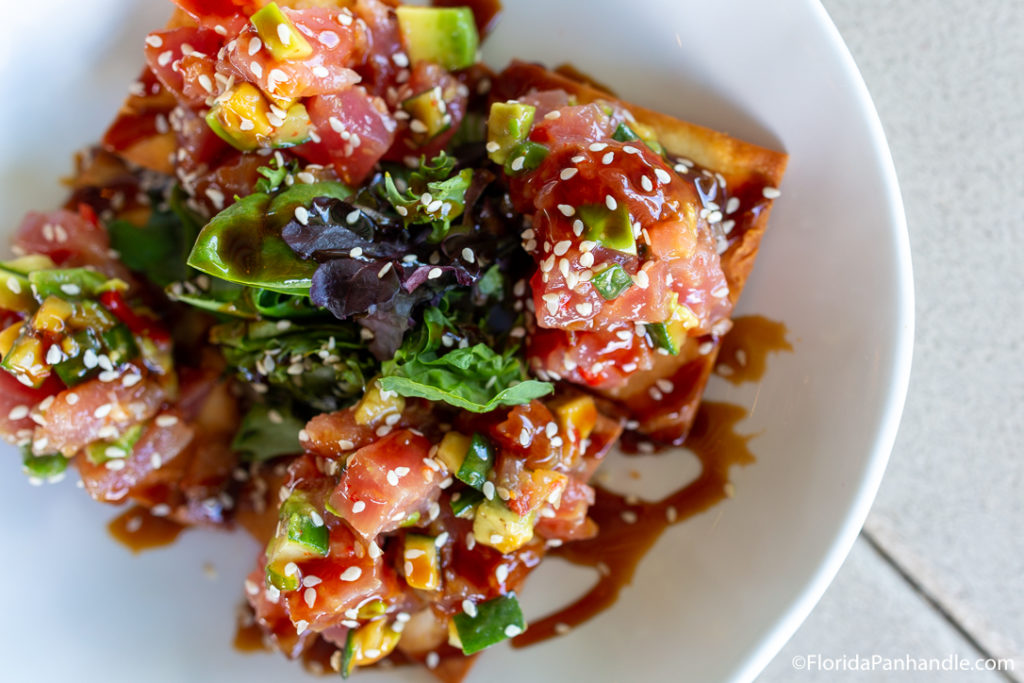 Oyster bars are great for quick seafood treats and delicious drinks, but sometimes you're in the mood for something else. Maybe a big savory breakfast or a cool desert after a long day on the beaches? Check out our other pages to learn more about where to go to satisfy these other cravings and about other outstanding places to go and things to see the next time you explore the Florida Panhandle along 30A.