Exhilarating fishing adventures are the name of the game at Pensacola's top fishing charters. Signing up for a trip allows you to put your fishing skills to the test while enjoying breathtaking coastal scenery. For the best experience, it's important to choose a company with state-of-the-art equipment and a reputation for exceptional service—and we're here to help. Use this guide to learn all about the best fishing charters in Pensacola.
Angler Up Charters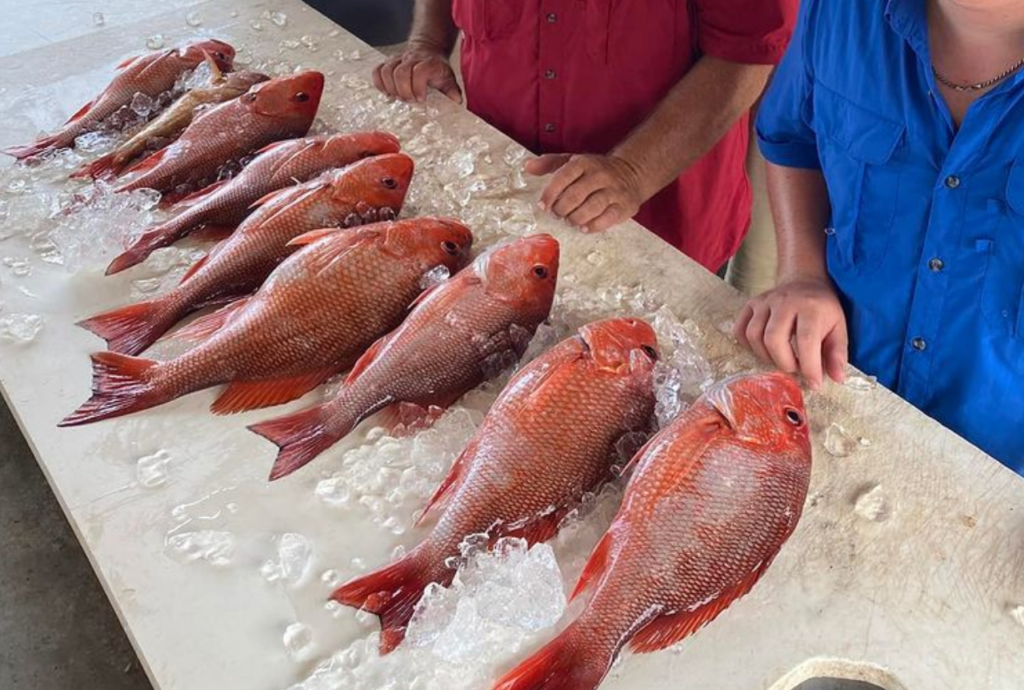 Angler Up Charters keeps the fishing going all day across three 24-foot bay boats designed for speed, safety, and stability. All their captains hold United States Coast Guard licenses and have trained extensively on the Pensacola Bay and Gulf waters.
Anglers of all skill levels can hop on board for unforgettable inshore and deep-sea fishing adventures. Their crew freely shares their knowledge to make fishing more approachable and enjoyable for all their guests.
Their journeys range from two-hour inshore trips to six-hour deep-sea fishing extravaganzas. Their shortest trip option is catch and release, but you can keep your catches on the longer charters. Up to six people can join each trip, and all the licenses, gear, and fishing cleaning are included in the price.
Pensacola Fishing Co. Inshore and Offshore Charters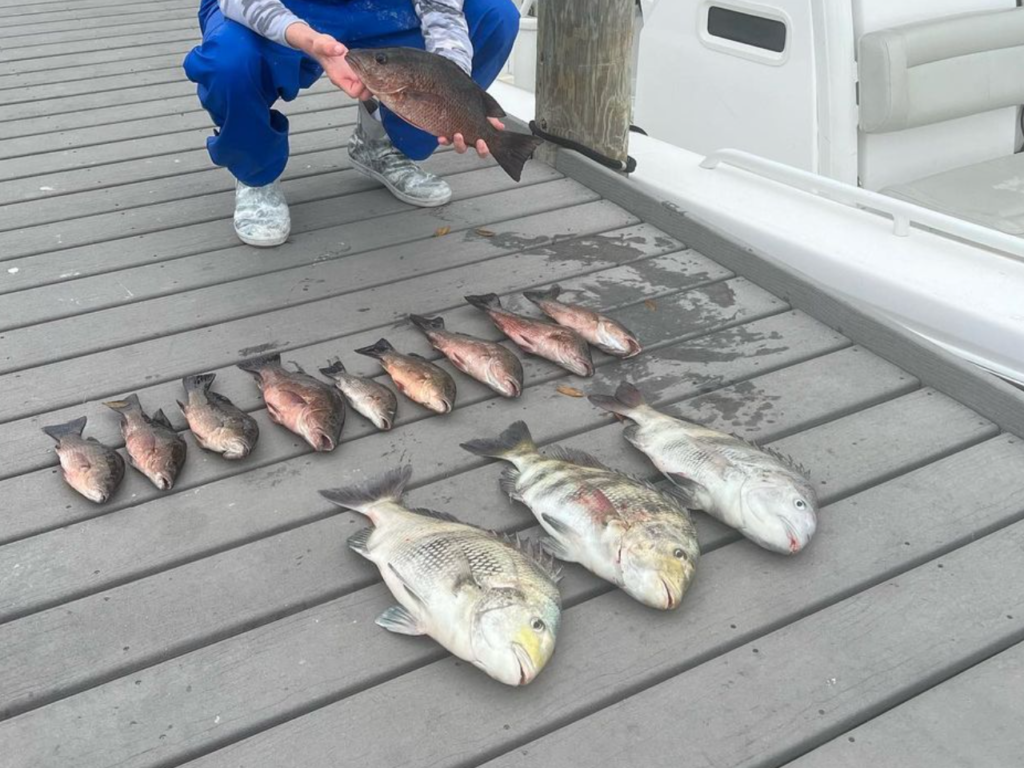 Since 2007, Pensacola Fishing Co. Inshore and Offshore Charters has proudly treated guests to memorable inshore, deep sea, and shark fishing excursions. They have dolphin tours, too, which include a little beach trolling just in case any bluefish or other species will bite.
Each charter goes out on their 25-foot Everglades boat with a T-top that provides a bit of shade when it's hot out. Their captains are trained to keep you safe while ensuring everyone has an amazing time out on the water.
You and up to five other people can go on four- to six-hour inshore fishing trips or spend up to eight hours deep-sea fishing. But for the ultimate trip, go all out with a three-hour pursuit of fascinating sharks, like mako, bull sharks, and hammerheads. Every trip includes all the tackle, bait, and licensing you need.
Kings Fishing Charters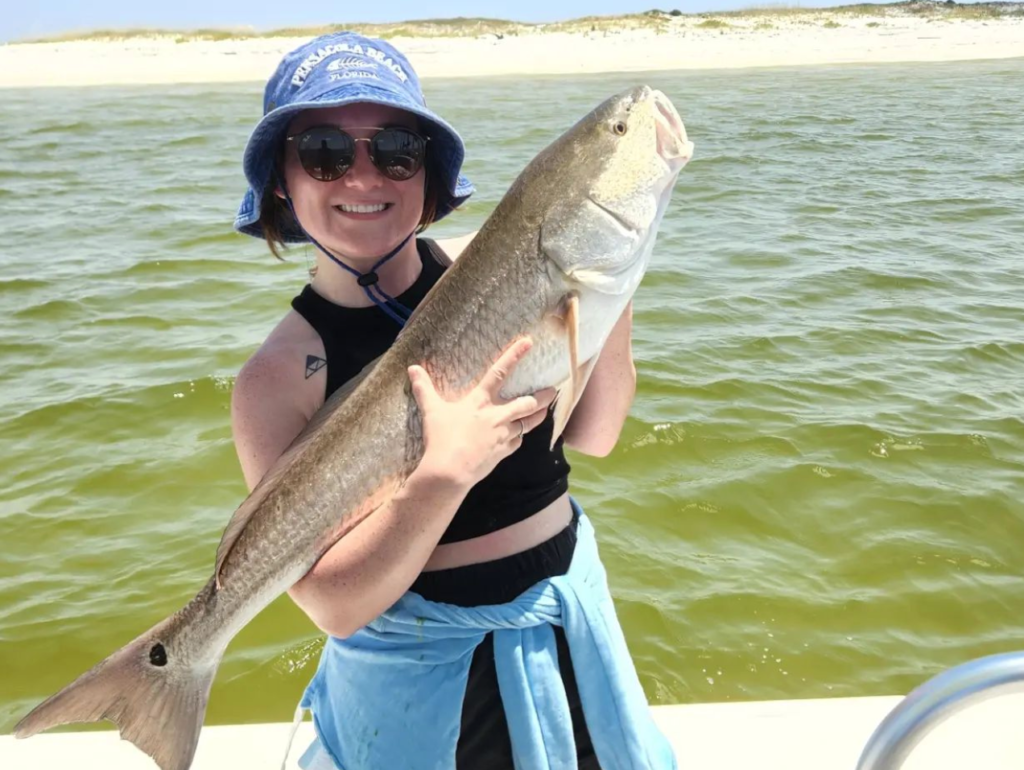 At Kings Fishing Charters, Captain Tim King takes guests on a whirlwind adventure across Pensacola Bay and the Gulf. His top-of-the-line 24-foot Kencraft fishing boat keeps everyone completely comfortable while helping ensure true fishing success.
Although inshore and deep sea charters are available, the real magic lies in going on one of the specialty trips, like bow fishing and gigging adventures. On that charter, guests get to use a spear or a bow and arrow to catch fish, like a black drum and sheepshead. Certified divers can go on a spearfishing trip of their own, complete with freediving into the Gulf.
To join their charters, you just have to pick a date and time and then let them know how many guests you'll bring. Their boat accommodates up to six people, giving you enough room to really get into the fishing fun. All the gear and supplies you need are included in the charter price.
Rooster Tail Pensacola Fishing Charter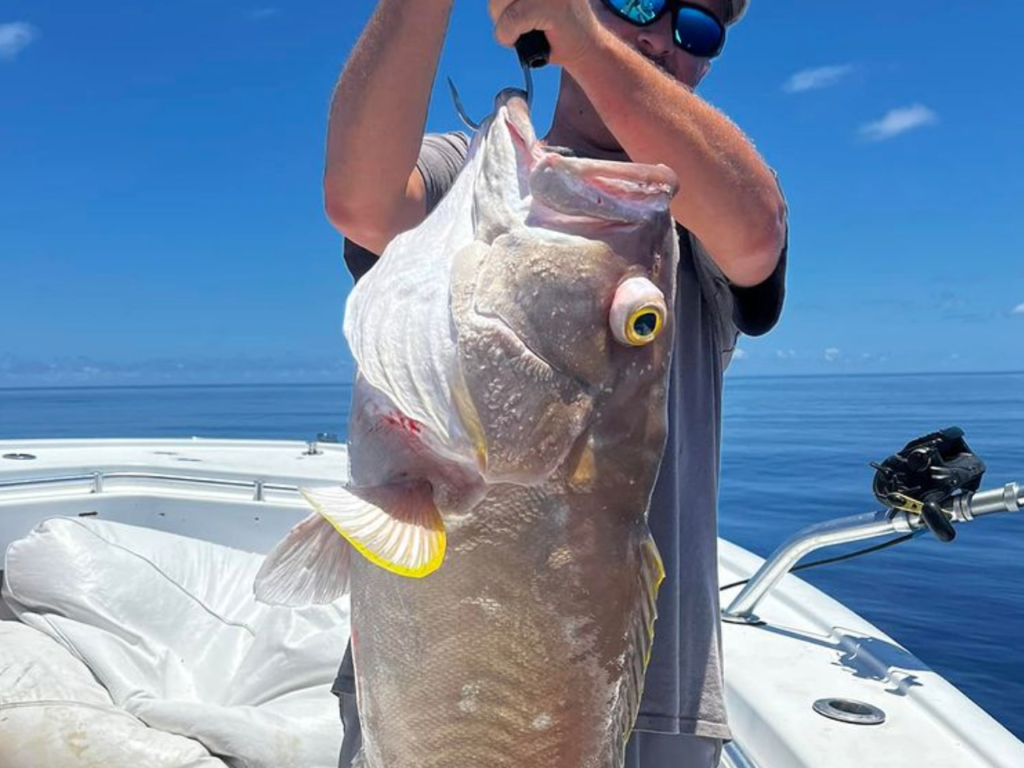 Rooster Tail Pensacola Fishing Charter has provided guests with fishing adventures to remember for over 20 years. Captain Ronnie takes everyone out on his new 27-foot Ameracat boat or the tried and true Blazer Bay Center Console.
Inshore, offshore, and deep sea fishing are all available from this Pensacola charter company. They also have three-hour inshore shark fishing charters for those who want a more thrilling adventure. With the exception of the shark fishing trip, their charters go out for four, five, or six hours at a time.
Can't Quit Fishing Pensacola
Can't Quit Fishing Pensacola is all about letting the good times roll while taking their guests out on fishing trips of all kinds. Kids and adults alike happily join Captain James and his crew on daily excursions to wherever the fish are biting.
Their well-equipped 24-foot Blazerbay boat makes the journey a true delight, while all their high-tech equipment helps to find and catch fish. The boat even has a powerful trolling motor that keeps the boat over the schools while the captain helps guests bait the hook, cast out, and the like.
You and up to five guests can sign up for a private four-hour inshore fishing trip along Pensacola Beach. Or go far out onto the Gulf of Mexico for five- to six-hour deep-sea fishing adventures. Both trips include fishing licenses, tackle, and bait for all. The crew cleans whatever you catch so you can enjoy a fish feast at the end of the day.
If you're unsure what charter to choose, let the captain know what you'd like to catch. All their trips include the tackle, artificial and live bait, and other supplies you need to reel in the big one.
Tips for Enjoying Pensacola Fishing Charters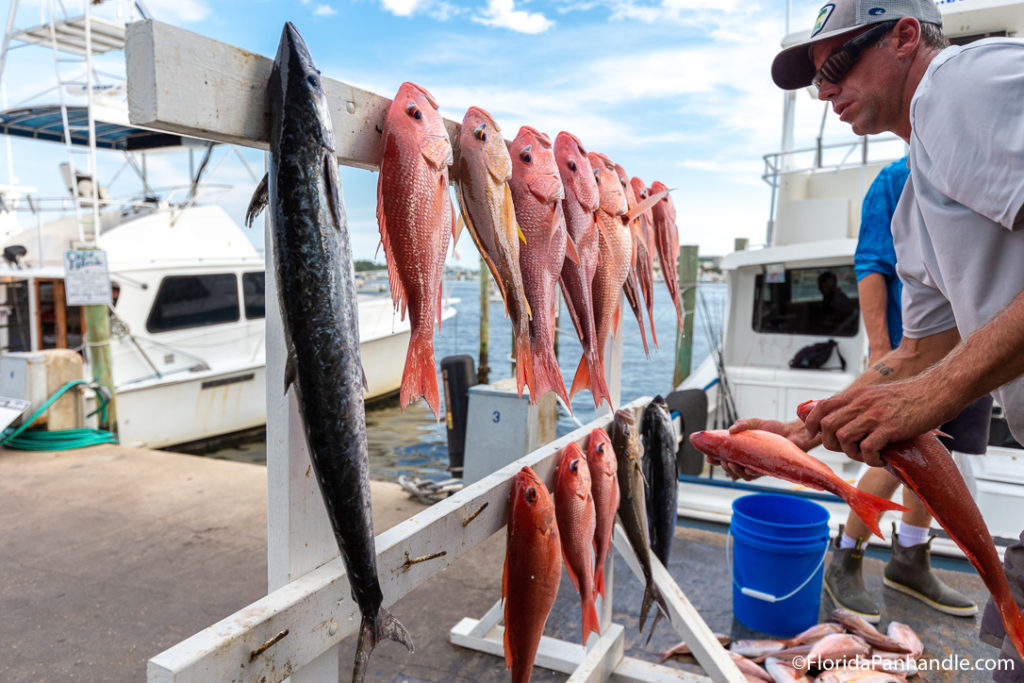 Here are some things to keep in mind while you go out on any of the above fishing charters:
Wear sunglasses, a sunhat, and sunblock even on cloudy days. The water reflects the light, leading to sore eyes and sunburns if you're not well protected.
Bring a cooler full of drinks and snacks if allowed. Fishing is hard work, and you'll want to stay hydrated and rejuvenate your energy during your trip. At the end of the trip, you can put your catches in the cooler to keep them fresh.
Have cash on hand to tip the captain and crew for quality service at the end of your fishing adventures. Aim for a tip of about 20% of the total trip cost.
Listen carefully to all safety precautions, and don't be afraid to ask questions if anything seems unclear. The captain and crew take their job of keeping you safe seriously.
Pensacola's waters are teeming with amazing fish to catch. King mackerel. Cobia. Snapper. Amberjack. And so many more. So, what are you waiting for? Choose one of the charters above and sign up for a trip of a lifetime. No matter which company you choose, you'll undoubtedly have a blast getting out on the water and fishing the day away.