As the ultimate history buff, you can find plenty to keep you entertained along the Emerald Coast. Perhaps no city, however, is better suited to your interests than Pensacola, which is home to several historical sites and museums worth exploring.
In Pensacola, the problem is not finding something to do, but rather, narrowing down the long list of options without feeling as if you've missed out. As you craft your history-based itinerary, keep these essentials in mind:
Pensacola Lighthouse and Maritime Museum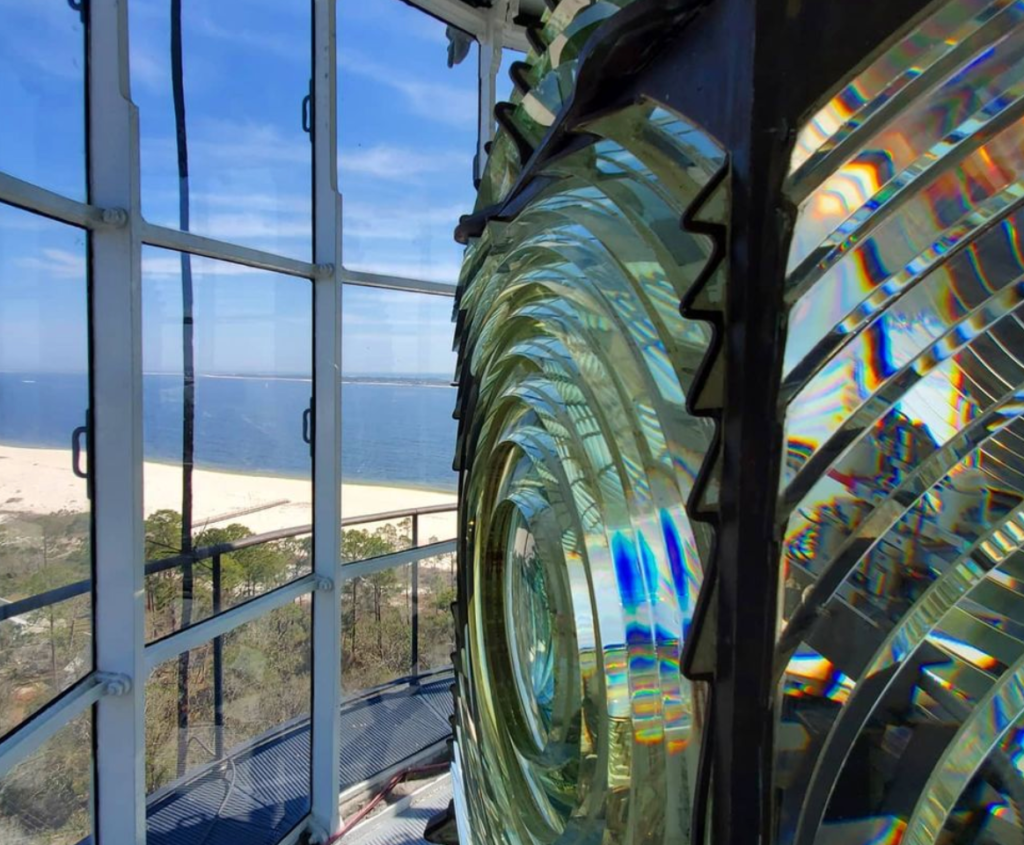 If you're only able to make one stop at a historic site during your time in Pensacola, make it this iconic landmark. Not only will you enjoy gazing at the gorgeous Gulf scenery from one of the region's best vantage points, but you'll also have the opportunity to learn all about Pensacola's maritime history. 
Top exhibits within the museum delve into lighthouse illumination techniques, females of the Coast Guard, and Pensacola's industrial history. The museum also regularly hosts special events, including opportunities to catch the Blue Angels in action.
Keep in mind that, due to the museum's Naval Air Station Pensacola location, you'll need to bring an ID and use a specific gate at 1878 South Blue Angel Parkway. This small amount of extra effort will be rewarded with one of the richest historical experiences in all of Florida.
Fort Barrancas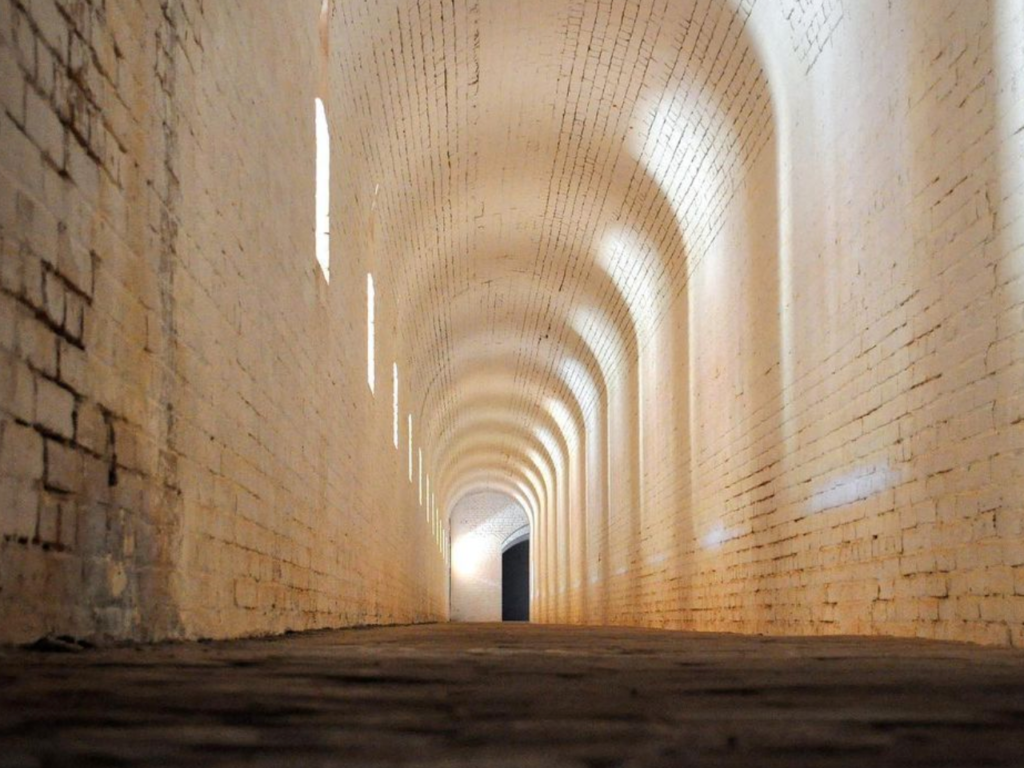 If your idea of learning about history involves a lot of climbing, ducking, and exploring, you'll love everything about Fort Barrancas. This engineering marvel can teach you a lot about historic coast defense systems, but it's also fun to navigate on your own. The visitor experience here is relatively unstructured, so you're free to examine the fort's features at your own pace.
Be prepared for a physically strenuous visit, as the fort's most impressive features require a lot of stair climbing. Think of this as your opportunity to work up an appetite before hitting up one of Pensacola's top seafood restaurants. The effort will prove more than worthwhile as you discover the amazing acoustics in the underground area, as well as the stunning view from atop the fort.
Seville Historic District
Sometimes referred to as the Pensacola Historic District, this essential stop is chock full of fascinating sites. Currently, the district is home to over two dozen properties from the Pensacola National Register Historic District. Many of these are open to the public, so set aside plenty of time to take it all in.
Top attractions contained within the Seville Historic District include Seville Square, the TT Wentworth Jr. Museum, and Historic Pensacola Village. Even if you lack the time to explore these destinations in their entirety, it's worth your while to take a quick stroll through the district and observe the beautiful architecture.
TT Wentworth Jr. Museum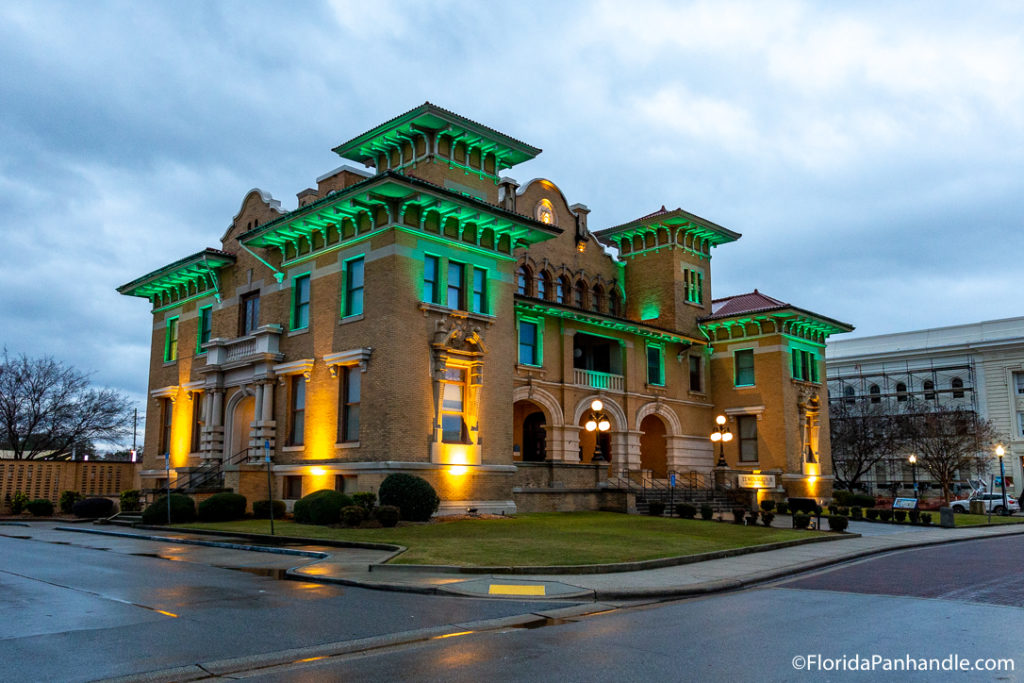 As mentioned above, the TT Wentworth Jr. Museum is a favorite destination among those who wander the Seville Historic District. Even if you don't plan on exploring the rest of the historic district, you'll want to set aside time for this memorable museum.
Situated within the former Pensacola City Hall building, the TT Wentworth Jr. Museum currently focuses on the oddities collected over the years by the site's namesake: business leader and politician Theodore Thomas Wentworth, Jr.
Museum highlights include an exhibit detailing the indigenous and colonial history of Pensacola, as well as Blue Angels memorabilia and even a recreation of the iconic Trader Jon's bar. The museum's temporary exhibits are regularly swapped out, so there's always something new and interesting to see.
Historic Pensacola Village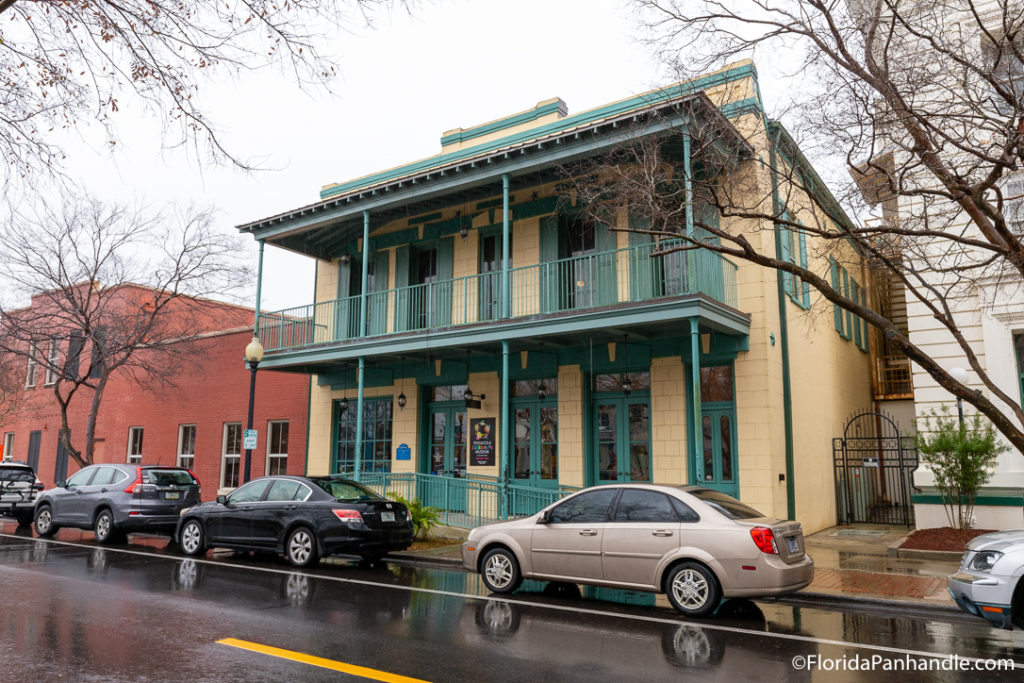 First-time visitors are sometimes confused by the distinction between the Seville Historic District and Historic Pensacola Village. Simply put, Historic Pensacola Village is housed within the greater historic district. If you visit one, you'll see the other — but not all those who wander through the district get a chance to see all that makes the historic village special.
The vast collection of historical buildings that makes up the village is carefully managed and maintained by the UWF Historic Trust. The admission fee provides access to the entire complex, which can easily deliver several days worth of entertainment.
The most intriguing buildings located within the village include:
Tivoli High House
Old Christ Church
Weaver's Cottage
Dorr House
Lavalle House
Fort Pickens
One of the most historically notable structures along the Emerald Coast, Fort Pickens has seen its fair share of action since it was constructed in 1834 with the intention of protecting Pensacola Bay. This location remained under Union control during the Civil War, with the "blue-coats" holding firm during the Battle of Santa Rosa Island.
The fascinating backstory of this fort can be found at the onsite Discovery Center, which provides plenty of videos and hands-on exhibits that visitors of all ages will love. Many of the center's top exhibits delve into natural and cultural history, so you'll emerge with a well-rounded understanding of the Pensacola area.
National Museum of Naval Aviation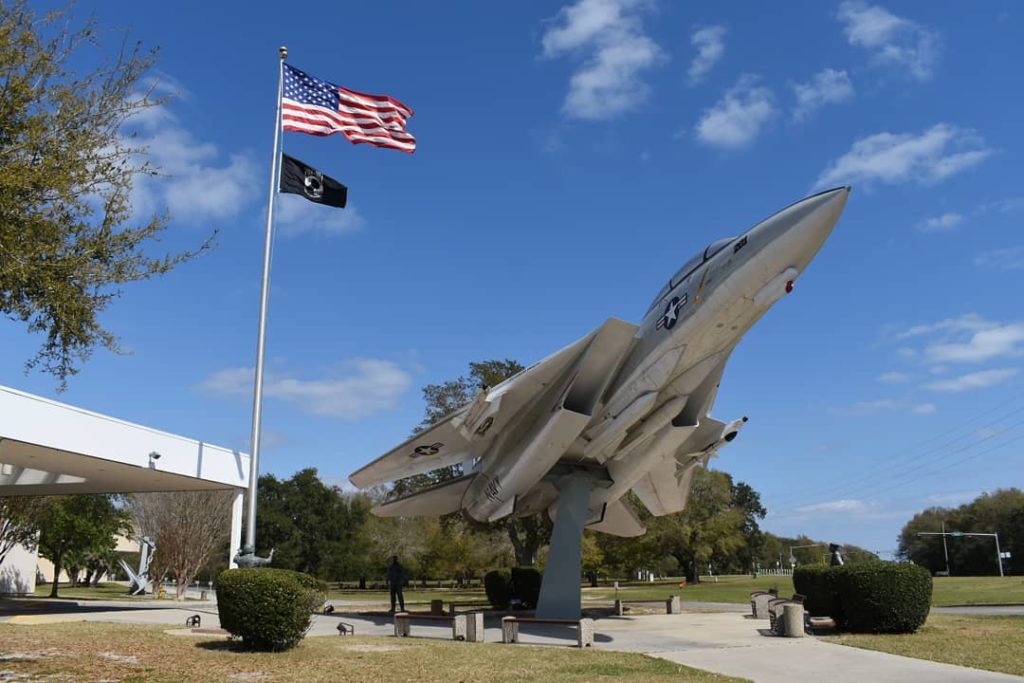 If you're fascinated by naval aviation, you'll find few locations that provide more in-depth insight than this beloved Pensacola museum. As the world's largest naval aviation museum, this attraction is worth visiting even if you wouldn't ordinarily find the topic particularly compelling.
As you enter, you'll be immediately entranced by the aircraft on display within the Blue Angels Atrium. Elsewhere, you'll witness an atomic bomb replica, an ambulance from World War I, and of course, several historically significant planes and helicopters. Many of these can be found outside, giving you and your companions the opportunity to stretch out your legs and take a relaxing stroll.
Larger-than-life exhibits and activities make this museum surprisingly exciting for kids and teens, who especially love the giant screen movie theater, the motion-based simulator, and best of all, the MaxFlight 360 Simulator. Younger children can keep entertained at the Kiddie Hawk play area.
From forts to museums and everything in between, Pensacola is bursting with opportunities to learn about the area's complex and fascinating history. Set aside plenty of time to explore these historic gems. You'll come away with a new appreciation for all that makes Pensacola special.