There's no beach destination quite like Santa Rosa Island, where the sand is white, the sun is blue, and the water is a stunning shade of emerald. This gorgeous scenery can be found in abundant supply in and around Pensacola Beach, where a variety of activities allow you to go beyond sunbathing while enjoying unforgettable views.
Whether your idea of a good time involves parasailing, fishing, or hanging out with your dog, you'll have no trouble finding local outdoor adventures that cater to your interests. The following are among the region's best activities:
1. Gulf Islands National Seashore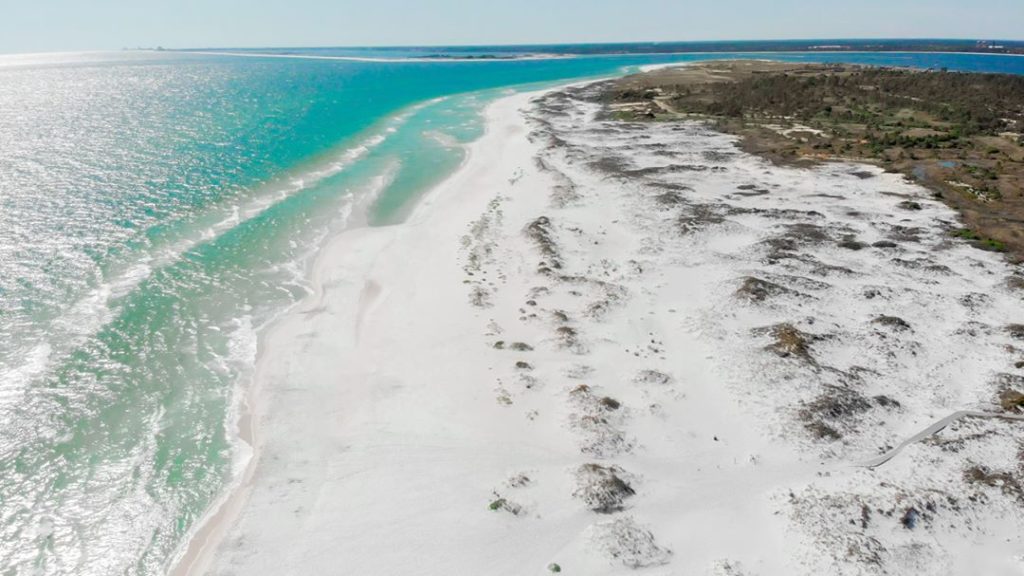 Beautiful scenery and recreational opportunities abound at the Gulf Islands National Seashore. While this vast seashore spans portions of Florida and Mississippi, the Florida section is especially picturesque, thanks to its white quartz sand beaches. Many segments of beach can be found nearly free of humans, making this an ideal destination if you're eager to escape the crowds that sometimes descend on Pensacola Beach's hottest attractions. Available adventures include hiking, biking, kayaking, boating, and snorkeling.
2. Key Sailing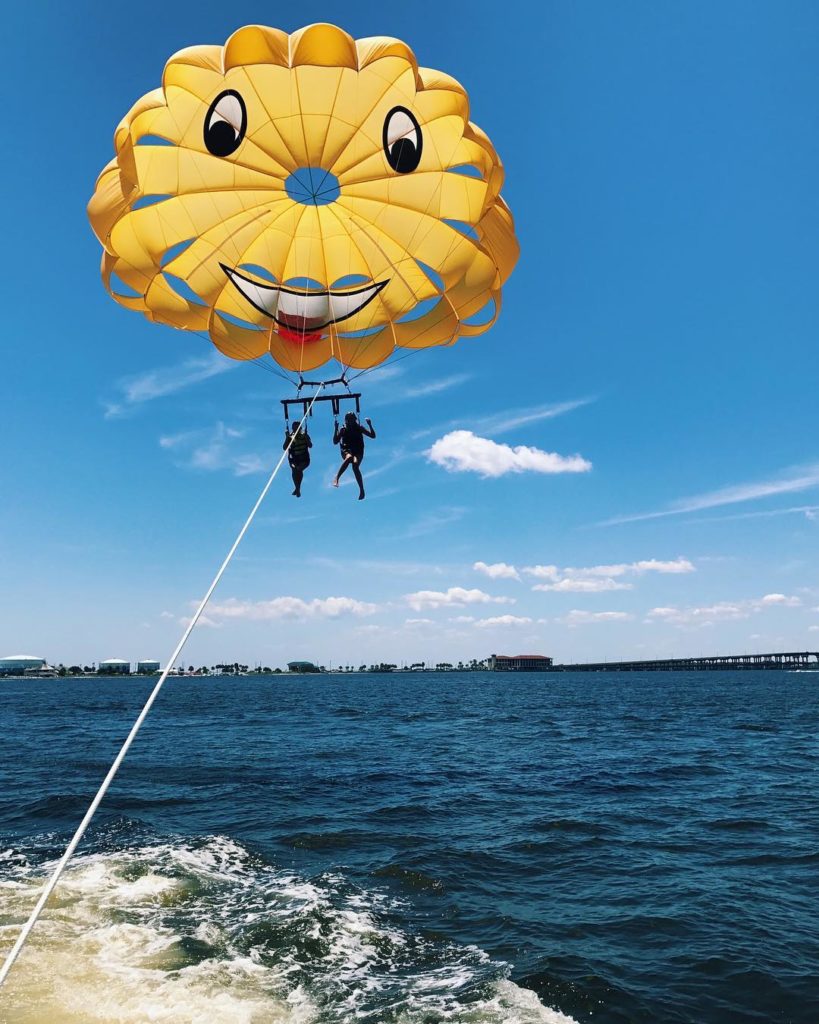 Since 1974, Key Sailing has supplied Pensacola Beach locals and visitors with the equipment and guidance needed to achieve true recreational excitement. Conveniently situated along the Portifino Boardwalk, its facilities can easily be reached via the local trolley.
A variety of rentals and tours are available through Key Sailing, but parasailing is the main attraction. Flights are led by licensed captains and crew members, who know how to set nervous participants' minds at ease. During your adventure, you will rise between 500 and 600 feet above the water, where you can enjoy panoramic views of the beach.
3. Hot Spots Fishing Charters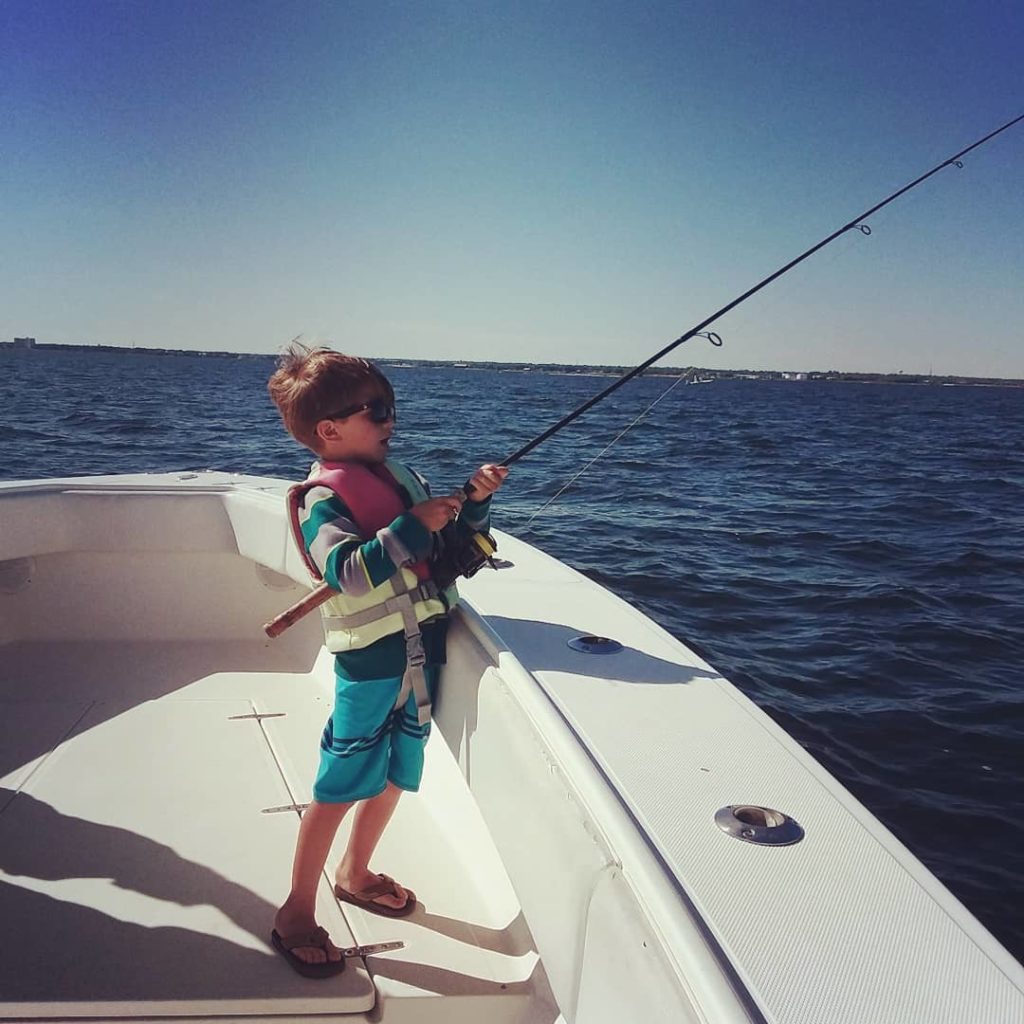 Take your fishing to the next level with the experts from Hot Spots, who, depending on current conditions, may bring you to Santa Rosa Sound, Escambia Bay, or Big Lagoon. Past charter participants have caught a wide array of fish, but the most common catches include red snapper, amberjack, speckled trout, sheepshead, and marlin. Hot Spots offers inshore and offshore charters, both of which can produce impressive catches. Alcohol is allowed on charters, so grab a beer and get ready for a true fishing adventure.
4. Radical Rides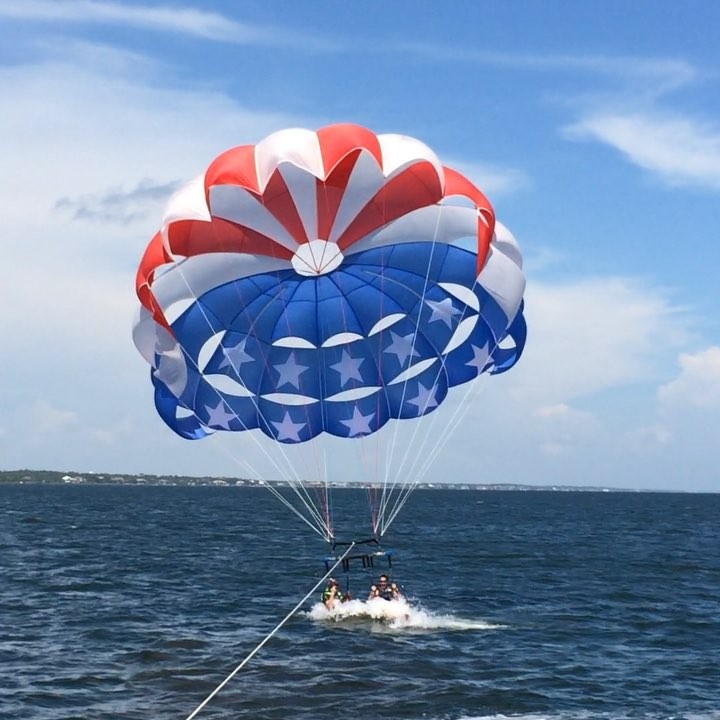 Experience the beauty of Pensacola Beach from an amazing perspective. Radical Rides makes it possible with unforgettable parasailing adventures that allow you to soar hundreds of feet above the water. During your ride, you'll witness not only the lovely beach scenery but also a variety of birds and marine animals. If you prefer to stick closer to the water, you're welcome to take advantage of Radical Rides' WaveRunner, kayak, paddleboard, and boat rentals. The company's safety-oriented staff members will make every effort to ensure that you're comfortable with their top-of-the-line equipment.
5. Navarre Beach Fishing Pier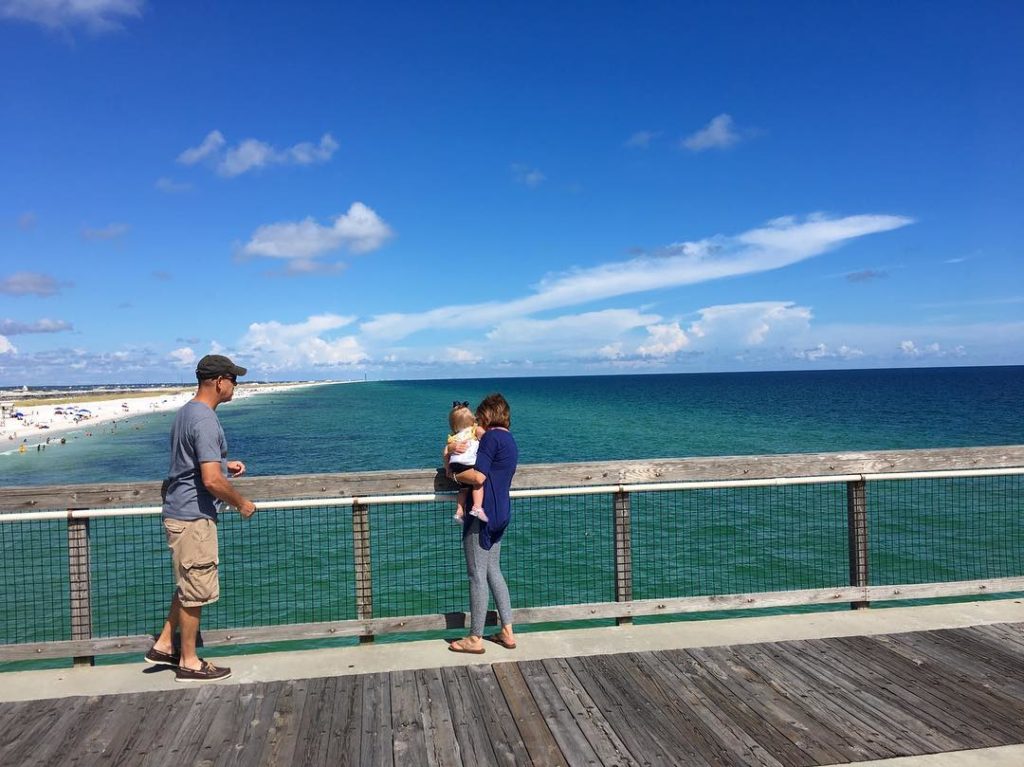 Home to Florida's longest fishing pier, Navarre Beach provides sweeping views of the dunes and the water. Simply strolling along the pier is a blast, but many visitors arrive with one goal in mind: scoring the best possible catch. A bait and tackle shop is located onsite — perfect if you need to rent a fishing pole. Take a break from fishing to observe the array of marine life that surrounds the pier. If you're lucky, you'll spot stingrays, sea turtles, or even dolphins.
6. Fort Pickens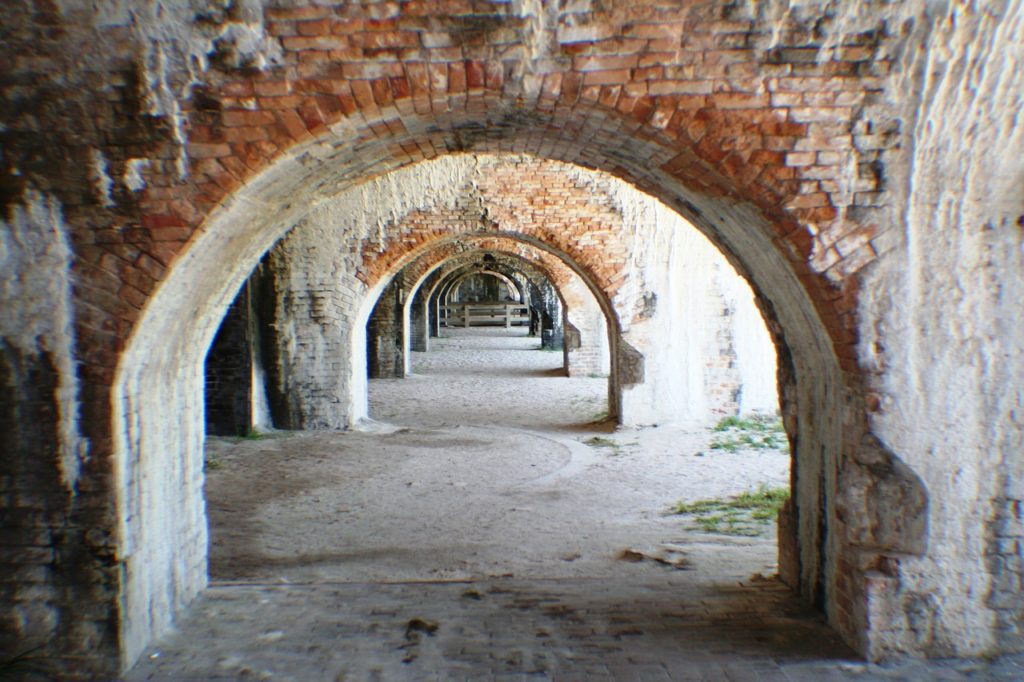 As Pensacola Beach's largest fortification, Fort Pickens provides an intriguing look back at the Emerald Coast's history. While this popular attraction features an indoor discovery center with several intriguing exhibits, the outdoor opportunities are arguably the most enjoyable. Beyond gazing at the fort, you're welcome to swim at Langdon Beach, enjoy a relaxed lunch at the Battery Worth Picnic Pavilion, or hit up the Fort Pickens Fishing Pier in search of an excellent catch. Depending on when you visit, you might even observe a practice session featuring the world-famous United States Navy Flight Demonstration Squadron known as the Blue Angels.
7. Casino Beach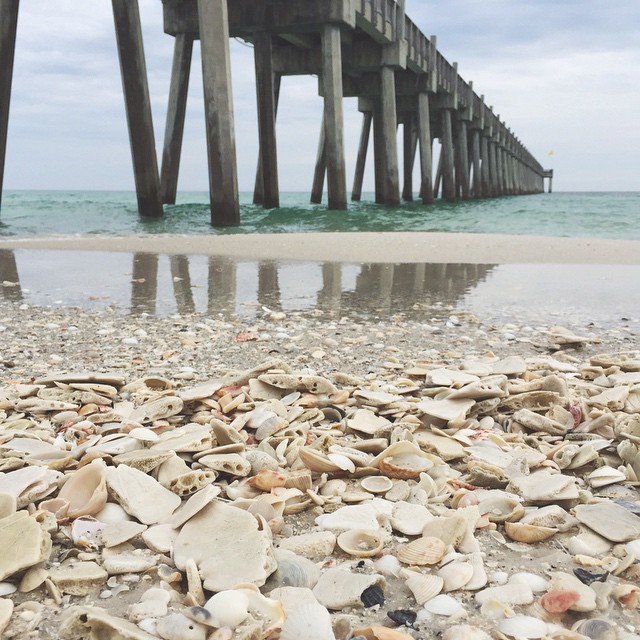 Step back in time at Casino Beach, which offers a taste of Old Florida while still feeling fresh. Once the site of the beloved Casino Resort, this location now offers many options for making the most of the beautiful weather. A wonderful spot to visit with kids, this attraction is ideal for classic beach activities such as building sandcastles and catching waves. Be sure to hit up the beloved Casino Beach Bar & Grille, where you can enjoy a drink and sit back in one of several beach recliners while taking in the vibrant atmosphere.
8. Condor Sailing Adventures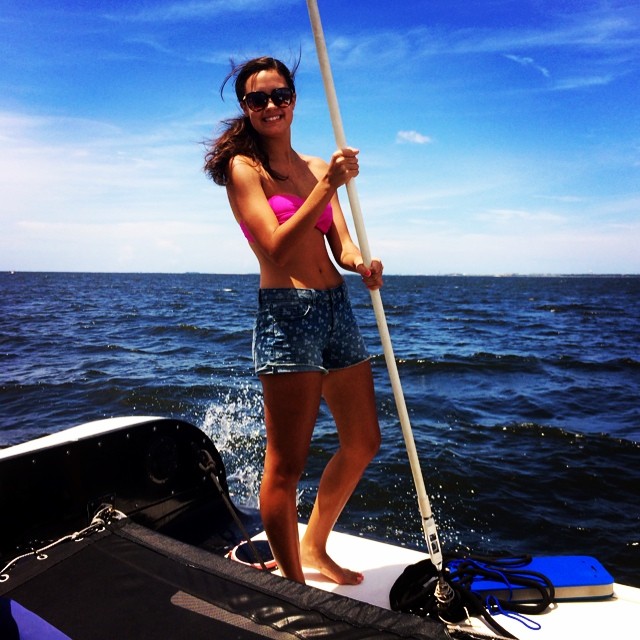 With Condor Sailing Adventures, the Pensacola Beach version of Captain Kirk introduces you to a whole new world aboard a forty-foot Condor racing trimaran. Only 21 of these boats have ever been built, so simply stepping onboard is special.
Grab a comfy seat on the deck and get ready to witness the region's most impressive scenery. Along the way, you might encounter dolphins or other marine animals. Trips typically last two hours and may take place during the day or at sunset. For a truly exciting experience, book a special cruise that grants an impressive view of the Blue Angels as they practice.
9. Pensacola Beach Dog Park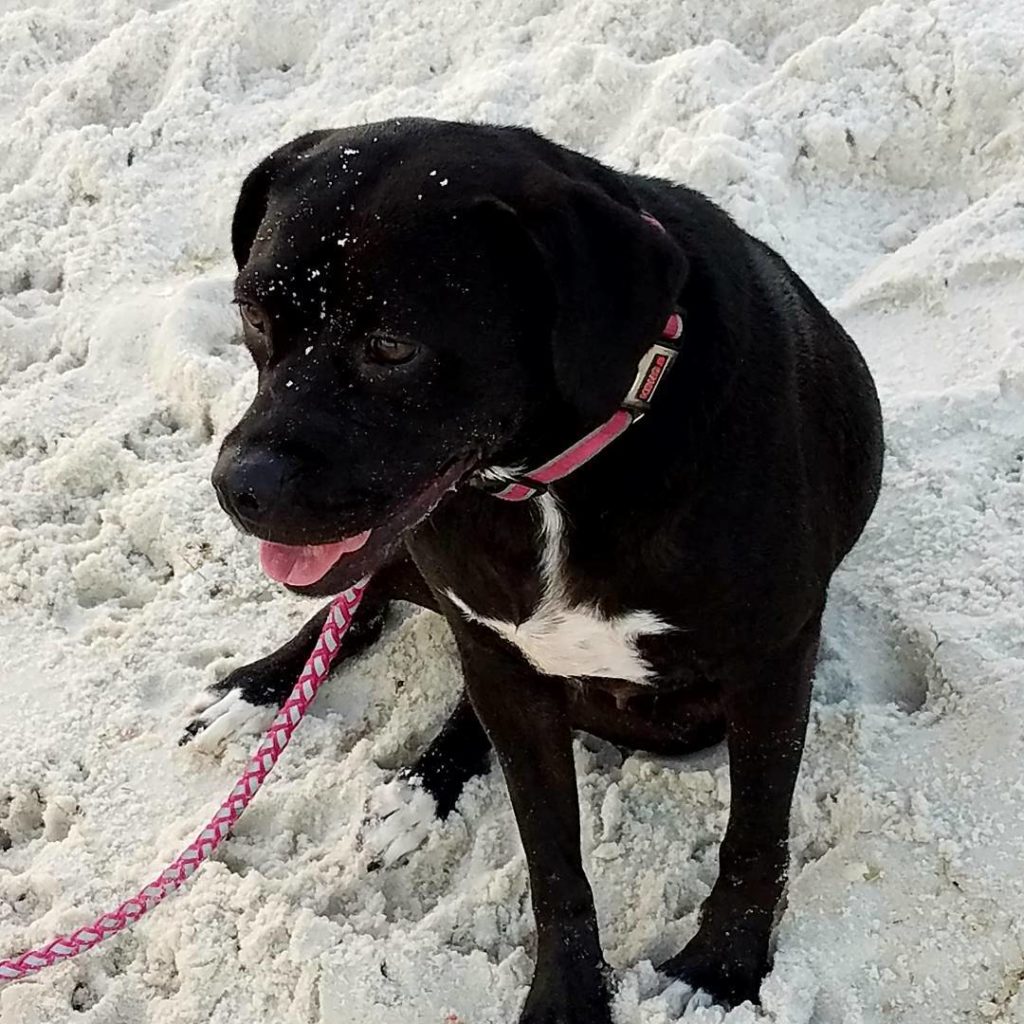 Every outdoor adventure is ten times more fun with a dog by your side. Therein lies the appeal of the Pensacola Beach Dog Park, where you and your four-legged best friend can make the most of the sun and the sand. This special beach actually consists of two dog parks, which allow you and your canine buddy to roam to your heart's delight.
While this is a popular spot among local dog owners, it's invariably clean — in part, because most visitors adhere closely to rules mandating the use of leashes and the prompt disposal of waste. Even if you don't have a dog, you'll enjoy strolling along this pleasant beach and making friends from multiple species.
Adventure is always available in Pensacola Beach, where you'll enjoy a myriad of opportunities to explore via land, air, and sea. Take a step out of your comfort zone to experience something new — you won't regret it.