Pensacola is a bustling community that loves celebrating events and hosting big celebrations. In truth, this beloved Florida town already has had quite a few popular events that have already happened this year. Pensacola events like February's downtown Mardi Gras Parade and the popular pop culture event of Pensacon, or mid-March's Mcguire's 5K Prediction Run held in celebration of St. Patrick's Day. Unfortunately, you can't rewind time to go to those events this year. Fortunately, Pensacola still has a lot of fun to offer visitors in 2023.
Take a look at the following exciting events happening in Pensacola this year:
April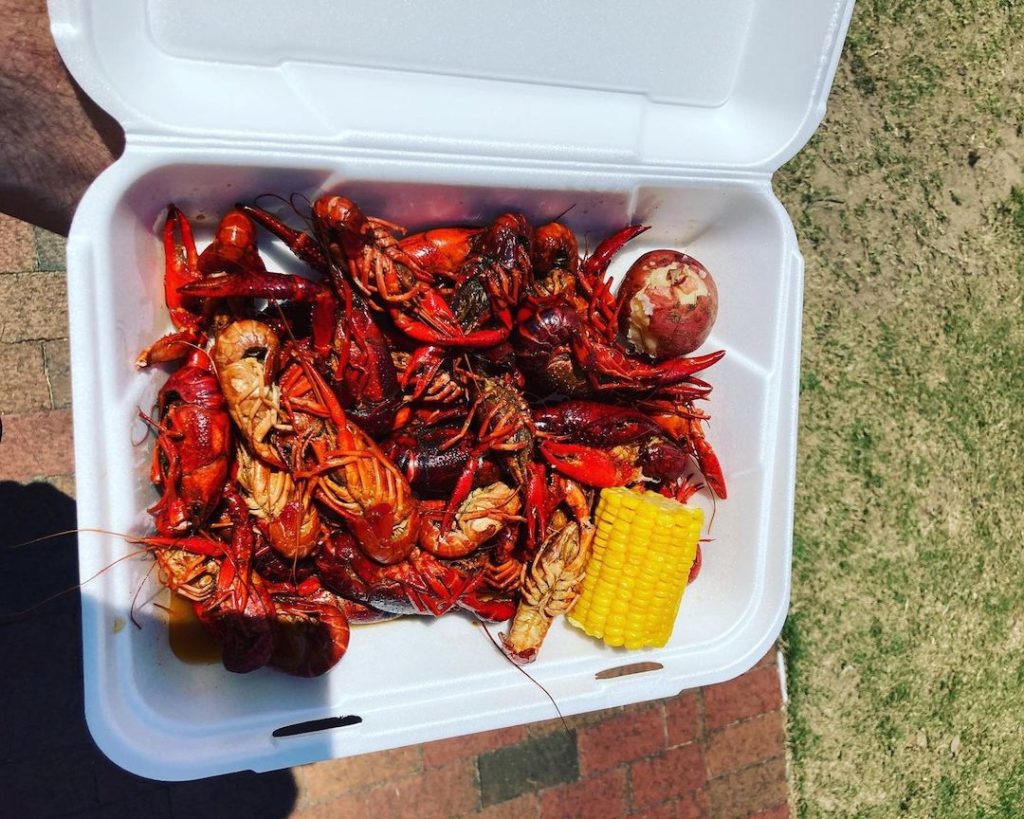 Interstate Mullet Toss
The Flora-Bama Lounge located on the Flora-Bama line on the southwest outskirts of Pensacola is the home to this popular annual event. The Interstate Mullet Toss & Greatest Beach Party will happen this year on the weekend of April 28-30. It involves a competition of, well, you guessed it, fish tossing! This event raises tens of thousands of dollars for local charities. It has become a national event with sponsors that include national brands like Red Bull, Academy Sports + Outdoor, and Jim Beam.
Pensacola Crawfish Festival
That same weekend of April 28-30 is also slated for the annual event of Pensacola Crawfish Festival. This popular seafood festival will take place in Sequille Square and Fountain Park. It will feature thousands of pounds of fresh Gulf Coast crawfish boiled and served up in dozens of different ways. Go here for salty and savory food and outstanding local musical acts.
June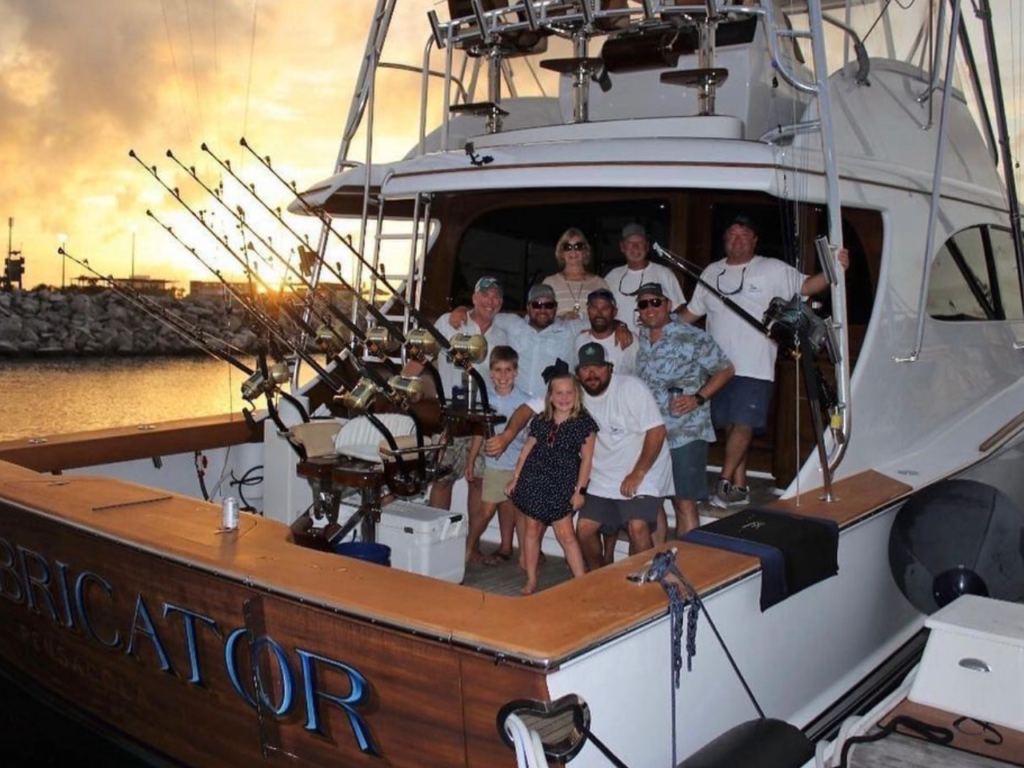 52nd Annual Pensacola International Billfish Tournament
If you are drawn to this coastal Florida town because of the fishing, then June is an excellent time to visit and take part in the historic billfish tournament. Or at least to be there on Saturday when the big fish come in and everyone celebrates at a weigh-in at Palafox Pier.
July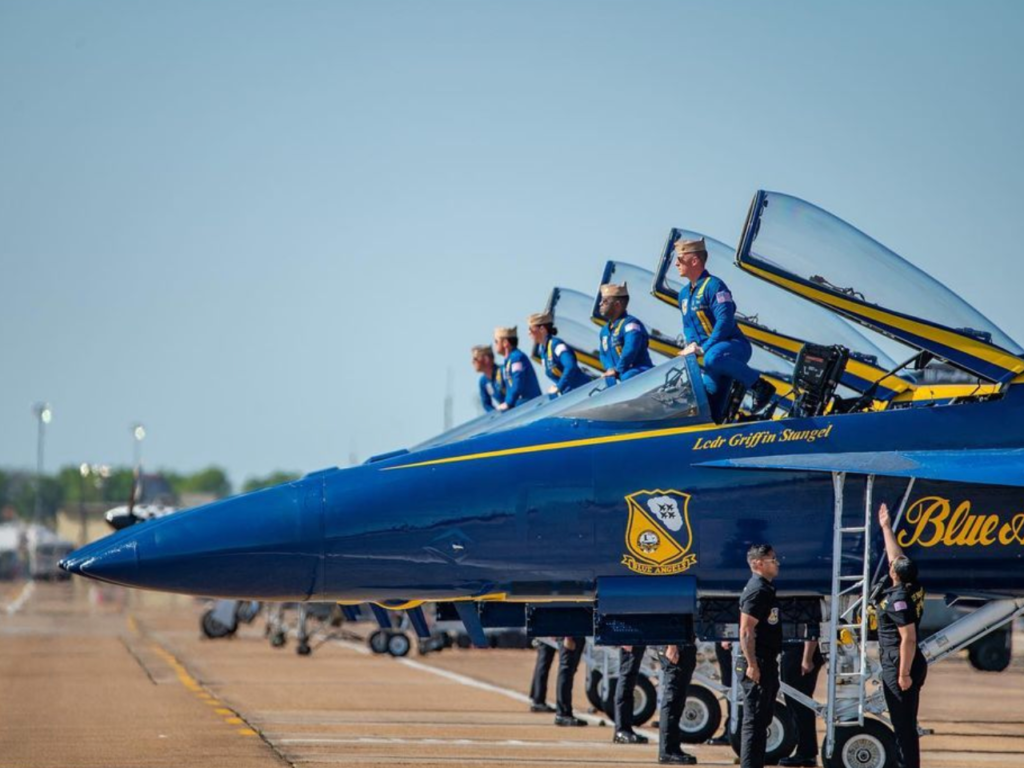 Blue Angels Air Show
Being a military town, Pensacola takes Independence Day seriously. It is a great place to go if you love spending your Fourth of July enjoying water, fireworks, and a good community. Also, every year around that founding holiday, Pensacola hosts the Blue Angels event which delivers a stunning aerobatic show. This year, the official air show will happen on Saturday, July 7th. They will then be back again for a November show around Veterans Day.
September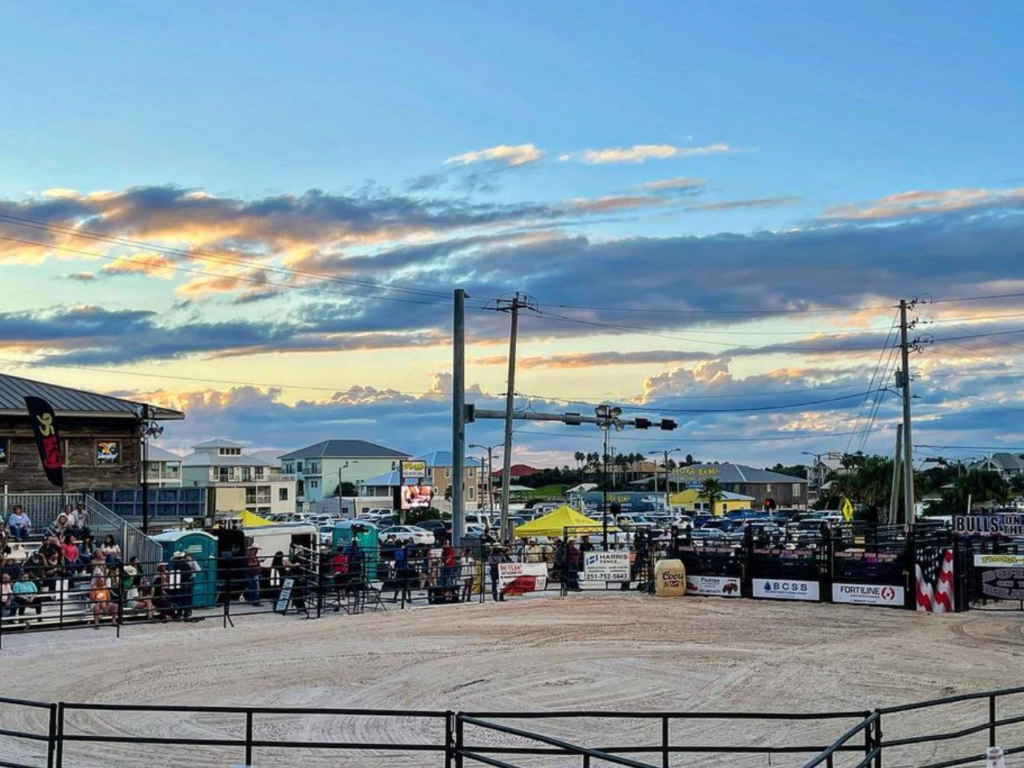 Bulls On the Beach
This is another big summer tradition event in Pensacola hosted by the beloved Flora-Bama group. This year's event promises to be bigger than ever with three full days packed with professional riding events and fun family activities like a kids' coloring contest. Go here to see the countryside of Pensacola and enjoy some outstanding theatrics.
October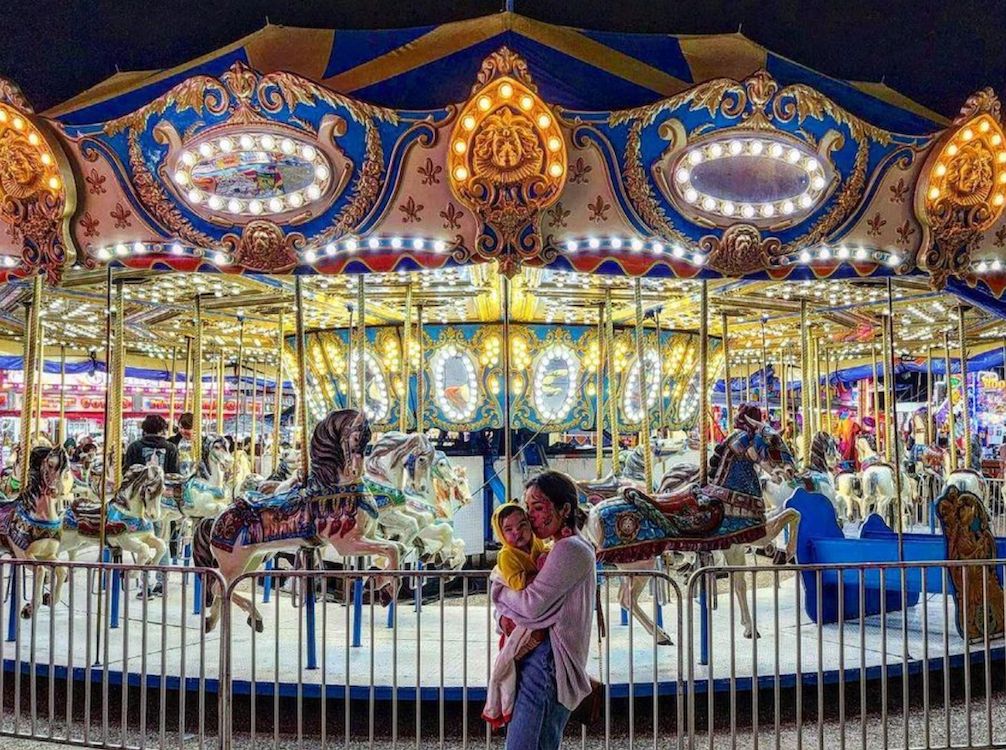 Gulf Coast Jazz Festival
The 2023 Gulf Coast Jazz Festival will take place the first full weekend of October with the big All White and Black kick-off party taking place on Friday, October 6 at the Corinne Jones Resource Center. This is one of the largest jazz events in the Pensacola area. Events happening both outside in the park overlooking the water and at select venues in town.
The Pensacola Interstate Fair
This year's Pensacola Interstate Fair will take place over eleven exciting days, from October 18 to October 29. This is the largest and most exciting fair held on the Gulf Coast. It is routinely ranked among the most popular state fairs in the entire United States. The Pensacola Interstate Fair is a great choice for families as well as traveling adults without kids thanks to its rich variety of activities. Here, you can expect over 60 rides, tons of food options, premier entertainers, and engaging exhibits. Facilities are established for agricultural, educational, livestock, cultural, and commercial events.
November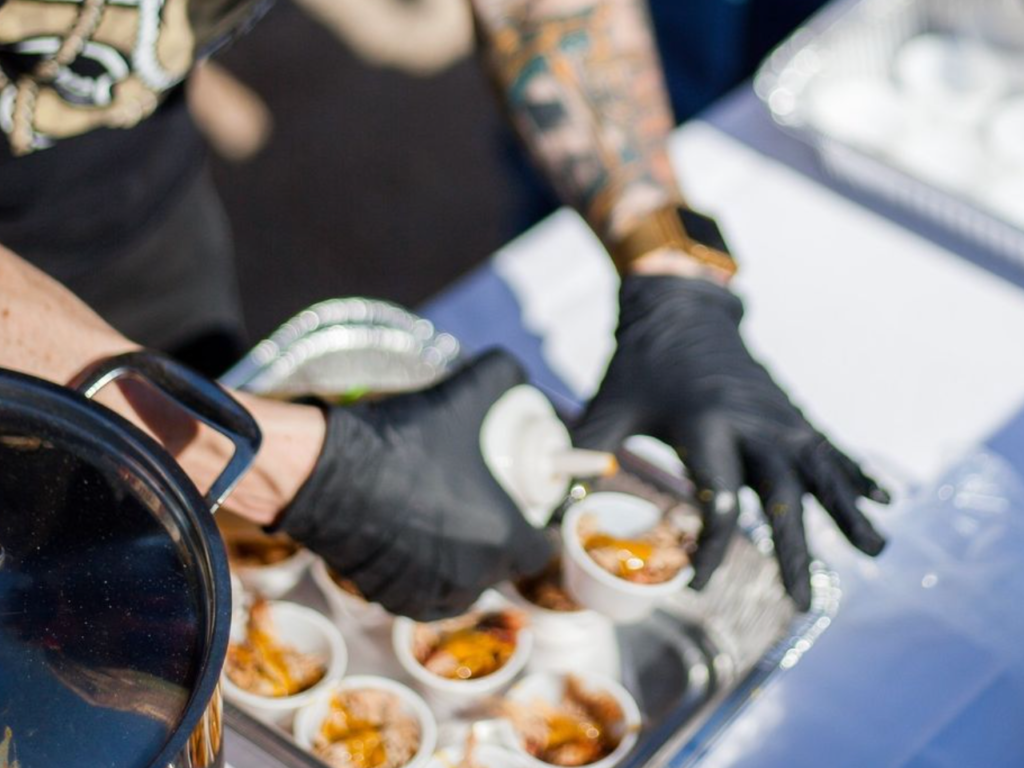 Great Gulfcoast Arts Festival
The Great Gulfcoast Arts Festival takes place in Downtown Pensacola at the beautiful Seville Fair and is a great choice for any art lover. Here, guests can meander through dozens upon dozens of artistic tents featuring fine art and handmade craft from over 200 artists. Artists and craftsmen come from around the country to take part in this prestigious event. This year, the Great Gulfcoast Arts Festival will take place on November 4, 5, and 6.
Foo Foo Fest
The Great Gulfcoast Arts Festival prioritizes more fine art and crafts, but that's not the only type of art worth seeing and experiencing. For a more robust experience of all things creative, check out the 12-day Foo Foo Fest. Starting on Thursday, November 2 and not ending until Monday, November 13, 2023, this Pensacola event will nicely overlap the fine arts festival and so you can easily include both on your vacation. What makes the Foo Foo Fest unique? Organizers have put a lot of work into gathering together a rich array of cultural events that meet high artistic and cultural caliber and that feature Southern flair. Example events that you can expect to see and experience at Foo Foo Fest include a Southern art and history scavenger hunt, a folk songwriter's night, jazz acts, symphony shows, and Southern gothic theatric performances.
Pensacola EggFest
EggFest is an event in Pensacola that was originally started in Atlanta by a barbecue grill company that wanted to promote its product. Each event features discounted Eggs sold just before the big cookoff. This makes it a good time to go if you've been meaning to upgrade your gear. However, people love to barbecue, and you'll find EggFests happening annually around the country. That said, the Pensacola annual EggFest is something special given the delicious flavors of Southern barbecue. This is also a 100% volunteer-led event in which all proceeds will go to local charities. Guests can join in on the fun as tasters, helping to choose the official People's Choice winners.
Learn More About All That Pensacola Has to Offer
While these are some of the most exciting events happening in Pensacola, your trip here doesn't have to be all go-go-go. Part of the beauty of the Florida Gulf Coast is how easy it is to relax and enjoy a gorgeous day surrounded by beautiful landscapes. Learn more about this part of Florida and all it has to offer by visiting our other pages.