Are you finally realizing your dreams of spending the holidays in Pensacola for 2022? If so, it's definitely time to start planning your travel itinerary. With that smart move, you'll be sure to hit all the most popular local holiday events one after another. Ready to get started? Just use this guide on the top 10 things you'll definitely want to do while enjoying your holidays in the Pensacola Beach area.
Pensacola Winterfest
Winterfest is yet again coming to Pensacola, starting on November 18th and running through December 24th, 2022. To experience the magic, you'll need to grab tickets for the trolley tours and then set out to the Old County Courthouse area. Upon hopping on the trolley, you'll get to enjoy an amazing show complete with music performances by all the best holiday characters. You'll also get to have your photos taken with the Grinch and Santa himself during your visit.
Holiday Shows at the Saenger Theatre
Each holiday season, the beloved Saenger Theatre hosts its seasonal shows from the beginning of November through to the end of December. For 2022, a Rocky Mountain High Experience, a John Denver Christmas kicks off the festivities. That gets followed by fan favorites like Christmas on the Coast, Holiday Dreams – A Spectacular Holiday Cirque!, plus a whole lot more. They're still adding to the lineup, so check in often to grab the tickets to the shows you want to see the most.
Holiday Market at Seville Square
The Holiday Market at Seville Square is the place to go on December 3rd for a chance to kick the shopping season into high gear. The market will stay open all day from 10am to 5pm, giving you all day to shop for all your friends and family. Shopping is not the only thing to do either. There'll also be a bounce house, kids' ornament station, live entertainment, and raffles galore. Bring a big appetite, too, so you can nosh on all the homecooked fare served up by the food trucks onsite.
Holiday Lighted Boat Parade & Fireworks
A true local tradition, the Holiday Lighted Boat Parade & Fireworks light up the region on December 3rd. To catch the show, head over to the Sabine Marina at 5 pm to grab your spot and get set up. Then, watch in awe as all the brilliantly decorated watercraft cruise by starting at 6:30 pm. Want to see the big boats join the fun at the end? Make sure you get a spot with a view of the Bob Sikes Bridge and beyond. After the parade, the festivities end at 8 pm with a spectacular firework show above the boardwalk.
Surfing Santa Beach Parade
If you love to see all the local creativity on full display, the Surfing Santa Beach Parade is definitely the way to go. Scheduled for December 5th, this parade lets Santa greet the crowds while riding a fire truck through town. Additional floats, cool cars, and more accompany the fire truck to add to the magic of the experience and even toss stuffies and other prizes to lucky attendees. You'll even get to see performances from local marching bands, dancing troupes, and other talented groups.
Downtown Parade Christmas Dash
Are you looking for a fun way to work off all the holiday sweets? Just sign up for a spot in the Downtown Parade Christmas Dash on December 9th, 2022. Although they're still ironing out the details, you can count on this race putting your fitness to the test from start to finish. You're welcome to dress up in costume if you wish, adding to the holiday spirit filling the streets of Pensacola.
Santa Drop at Flora-Bama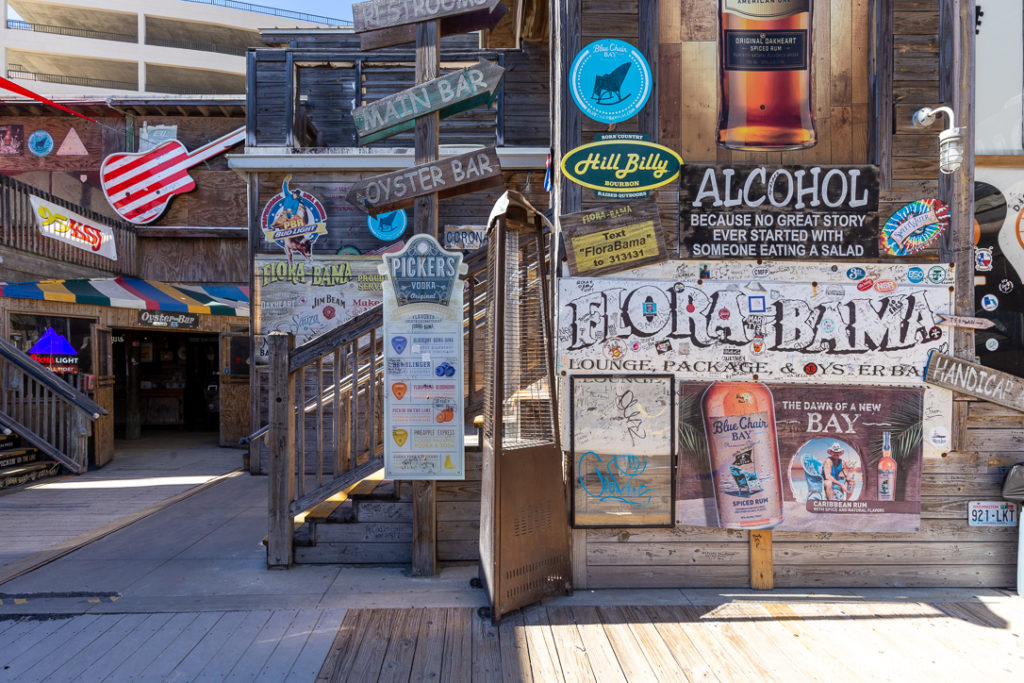 When Santa's not surfing down city streets on a fire truck, he's skydiving over Pensacola for his big debut at Flora-Bama. He's planning on making his appearance in 2022 anywhere from 11 am to 2 pm on December 10th. You just have to show up and turn your attention skyward to await his arrival. While you wait, you're free to enjoy live music, games, and crafts, plus sip on Bushwackers at the bar if you're so inclined.
Cox Pensacola Christmas Parade
On December 10th, you can get into the holiday spirit in an instant by attending the Cox Pensacola Christmas Parade. Each year, over 50,000 people fill the streets to watch the parade and participate in all the fun and games. Over 100 floats, marching bands, dance troupes, and more come from all over, including as far as New Orleans, to participate in this amazing event. Everyone starts rolling through the downtown streets at 5:30 pm and continues until 7 pm. Local TV stations will live stream the parade from start to finish, but you really have to be there to get the full experience.
Christmas Zoobilee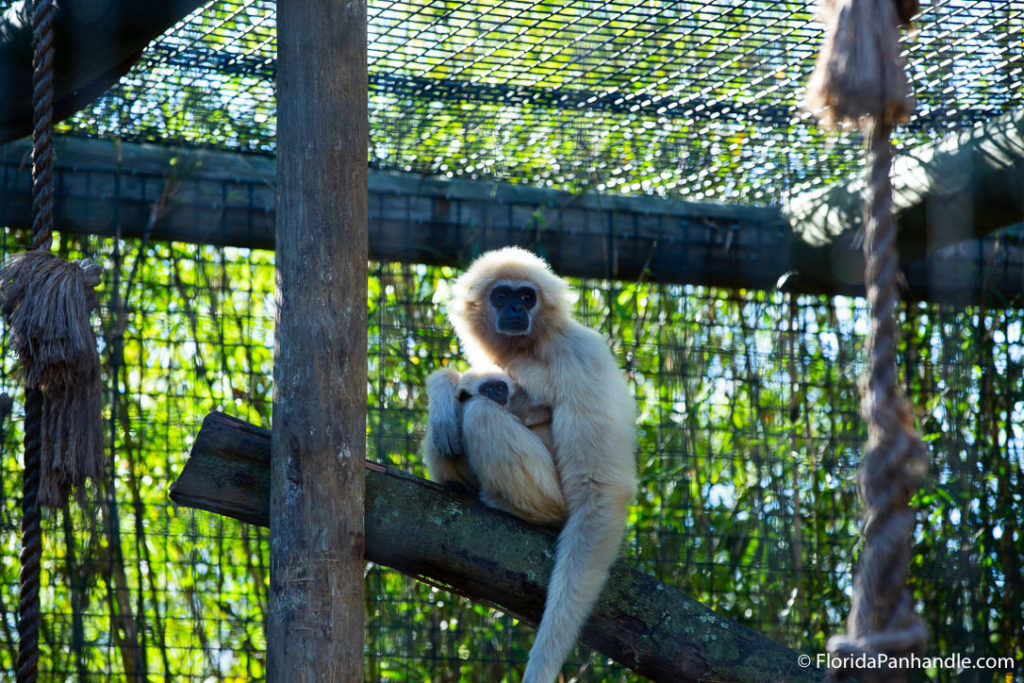 Now in its fourth year running, the Christmas Zoobilee always brings in people from far and wide. If you'd like a chance to see the Gulf Breeze Zoo and get in the holiday spirit, you just have to drop by the weekend of December 10th and 11th or the 17th and 18th. Each weekend, the zoo team sets up all the winter-themed bounce stations, plus a Candy Cane Market filled with amazing things to buy. Live music will play all day as well, and both Santa and the Grinch will come by for memorable photo opportunities.
Polar Bear Plunge
The annual Polar Bear Plunge allows you to bid farewell to the holidays and start the next year anew. To participate, you just need to come down to Pensacola Beach between noon and 2 pm on January 1st. Then, walk up to the registration table to sign up and get your souvenir t-shirt. After that, gear yourself up for the chilly water and eagerly await the chance to plunge right in.
If you can swing it, every last one of these holiday events is a must-try experience. Each one is as good as the last, ensuring you go home with amazing stories to last a lifetime. So, do your best to get them all on the calendar and then get ready to have the time of your life while spending the holidays in Pensacola.