Heading to the Emerald Coast with kids in tow? You're in luck: there are plenty of indoor and outdoor options to keep both adults and kids engaged while providing plenty of space for the younger set to let loose and play in the midst of planned outings and adventures. These top 7 activities for kids in Pensacola are well worth your time–perfect for the young and young at heart coming along on your vacation.
1. The Gulf Breeze Zoo
Known for its beautiful setting and relaxed atmosphere, the Gulf Breeze Zoo is a natural choice for vacationers with kids. Sprawling over 50 acres of land, the Gulf Breeze Zoo's design and exhibits offer an unexpected take on the animal kingdom–and a more free-range experience for the animals than you'll find at many similar institutions. An elevated boardwalk takes you on a safari-like experience to take in herds of free-range antelope, gorillas, deer, zebra, and rhino. Countless interactive exhibits and opportunities to feed a variety of animals will engage even the most reticent of young explorers. A 15-minute train tour delights the locomotive-obsessed. And plenty of spots to stop, sit, play, rest, and snack make it a great way to spend a few hours or a day, even for the youngest members of your group.
2. Navarre Beach Sea Turtle Conservation Center
A tiny gem with a big mission, the Navarre Beach Sea Turtle Conservation Center exists to enchant, conserve, and educate. Here, you'll learn about the sea turtles that make the Emerald Coast their home. You'll meet a permanent resident, a sea turtle named Nellie, who was rescued from fishing line in 2016 but couldn't be returned to the wild due to injuries sustained from the fishing line. And you'll enjoy well-designed, information-dense exhibits that fascinate kids and adults of all ages, as well as a bit of other live sea life on display–like tortoises, jellyfish, seahorses, and terrapins. Don't expect a grand exhibit that'll take hours to get through; this is a small conservation center that's still well worth the trip.
3. Perdido Kids Park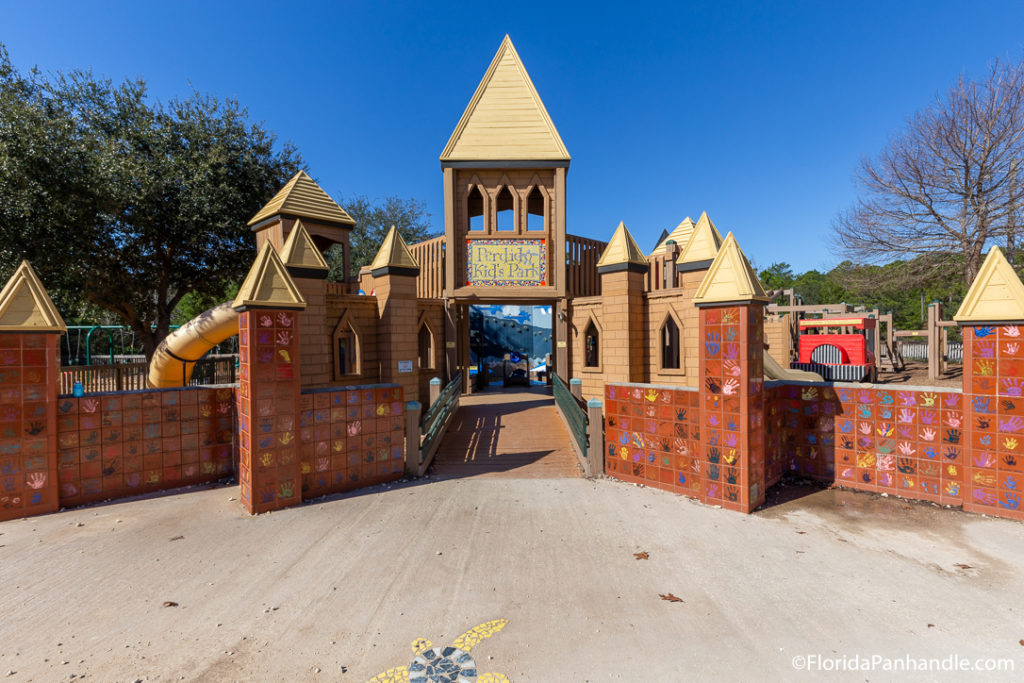 Sometimes you just need the perfect park for kids to blow off steam–and for parents to relax–in the midst of a full vacation. Perdido Kids Park in Pensacola is a small wonder that'll leave you wondering why all parks aren't just as enchanting. Kids' forts and play structures including a lighthouse, a pirate ship, and an airplane, among others, create endless opportunities for imaginative play. Misters spraying a fine sheen of water allow kids to run through to cool off. Slides, swings, a toddler-safe play area, a short nature trail, and a child-friendly garden complete with stepping stones ensure there's something for everyone. And a large, shaded pavilion, picnic tables, and restrooms ensure you'll be able to take a break when you need one.
4. The Pensacola Beach Gulf Pier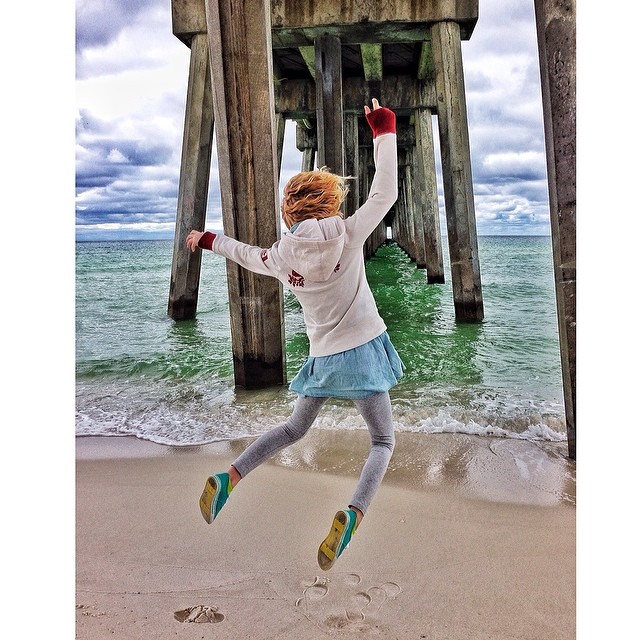 Kids love the spectacular views from the Pensacola Beach Gulf Pier, which stretches a whopping 1,470 feet into the Gulf of Mexico. A popular spot for fishers and sightseers alike, the pier offers panoramic views of the Emerald Coast, as well as frequent glimpses of marine life; sea turtles, dolphins, and shark can often be seen from the pier's walkways. It costs several dollars to take a stroll up the pier as a spectator, but the cost is well worth it; it's an experience unlike any other, and the costs help keep the pier well-maintained and not overly crowded. Pay a little more to fish from the pier, and your fishing license will be included in the cost; you can also rent fishing gear at the bait and tackle shop near the entrance.
5. National Naval Aviation Museum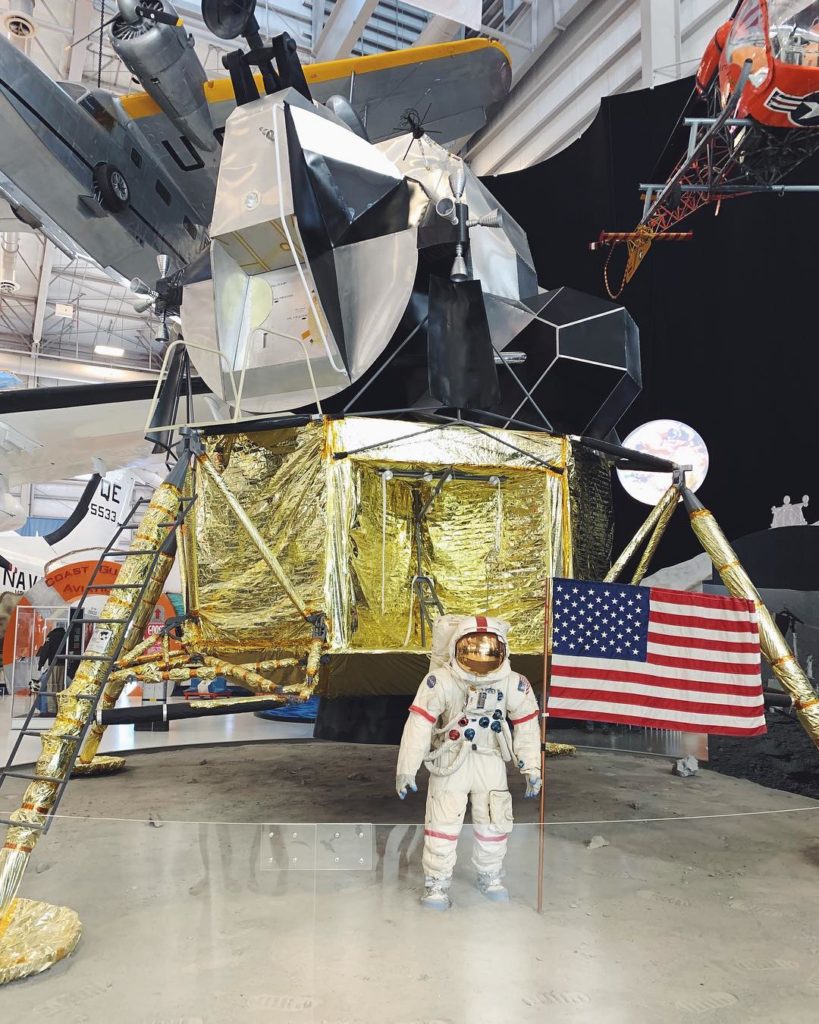 Located on NAS Pensacola, the National Naval Aviation Museum is the world's largest naval museum, home to over 150 restored aircraft and over 350,000 square feet of exhibits and activities. A must-stop for kids and adults with even the slightest interest in aviation, the National Naval Aviation museum offers a spacious Kiddie Hawk play area–the perfect let-loose space when kids get tired of exploring exhibits–and an on-site Cubi Bar Cafe for a wide variety of snacks. Come on the right day, and you might catch the Blue Angels practicing maneuvers in the skies overhead–but even if you miss them, interactive multimedia experiences, rides, and other activities will keep everyone in awe of the power of modern aircraft.
6. Pensacola Children's Museum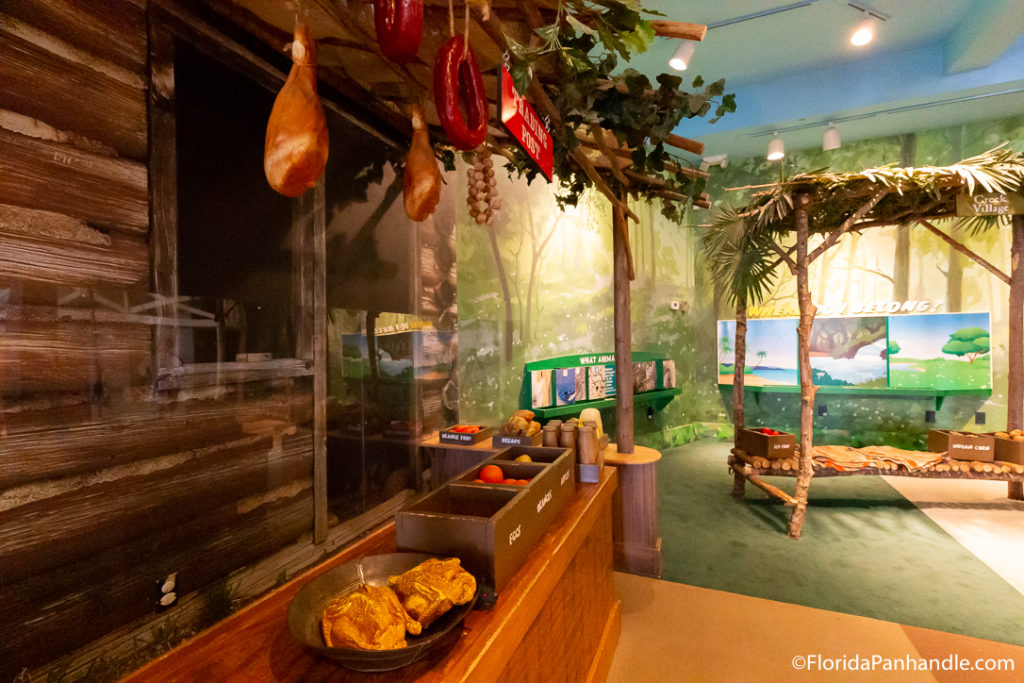 Geared toward kids 10 and under, the Pensacola Children's Museum offers a refreshing excuse to get inside on particularly hot days–and to let kids run off some energy while beefing up their imaginations at the same time. One ticket is good for a week, and there's enough here to keep kids engaged for hours at a time, so it just makes sense to invest in tickets when you're on vacation with kids. Plenty of open building areas include LEGO blocks, train tables, and other building materials; exhibits like an old-school trading post allow kids to role-play, and safe play areas with board books and puzzles ensure that even the youngest visitors feel right at home. 
7. Navarre Beach Gulf Snorkel Reef
Engineers and conservationists created the Navarre Beach Gulf Snorkel Reef to act as a sanctuary for reef fish on the Emerald Coast. Just a stone's throw from the water's edge, it's an easily-accessible hotbed of marine activity. Even younger swimmers and beginner snorkelers will love hopping in the water to take in the marine life playing and hiding among the manmade reef "trees," created from Florida limestone and long piles driven into the ocean floor. Younger, less confident swimmers will love playing on the beach while older siblings or parents explore the life under the water. Keep your eyes open for rays, octopus, and a huge variety of reef fish who make their homes in this easily-accessible sanctuary. You can also enjoy the views from a glass-bottomed kayak tour during the summer months.
You might just end up loving some of these kid-centric activities as much as, if not more than, the younger set you bring along! Don't forget to scroll through your mouthwatering Pensacola Beach restaurant options to top off your fun-filled days in a family-friendly style.