Want to spend a relaxing weekend away in Pensacola Beach, but don't want to splurge on a vacation rental? No problem, Pensacola has plenty of amazing cheap rentals waiting for your arrival.
Check out 8 remarkable yet affordable vacation rentals in Pensacola Beach, Florida: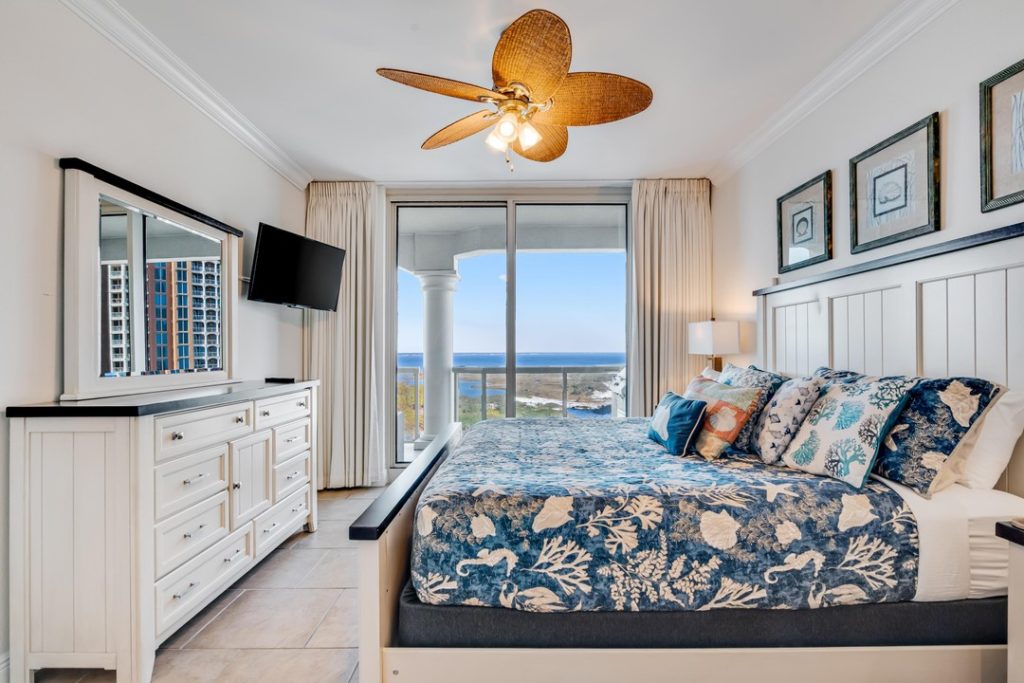 Enjoy views of the Gulf of Mexico from the balcony, living room, or bedroom! This stunning beach condo offers a spacious getaway along the coastline conveniently located next to the Life Center where you can enjoy lovely spa services, a state-of-the-art fitness center, and water sports.
Looking for something cozier away from the hustle and bustle, yet still, enjoying all of what The Sunshine State has to offer? Look no further than this updated Pensacola Beach cabin. Stay in and grill out, make smores by the fire pit, or head over to the beach for a sandy evening.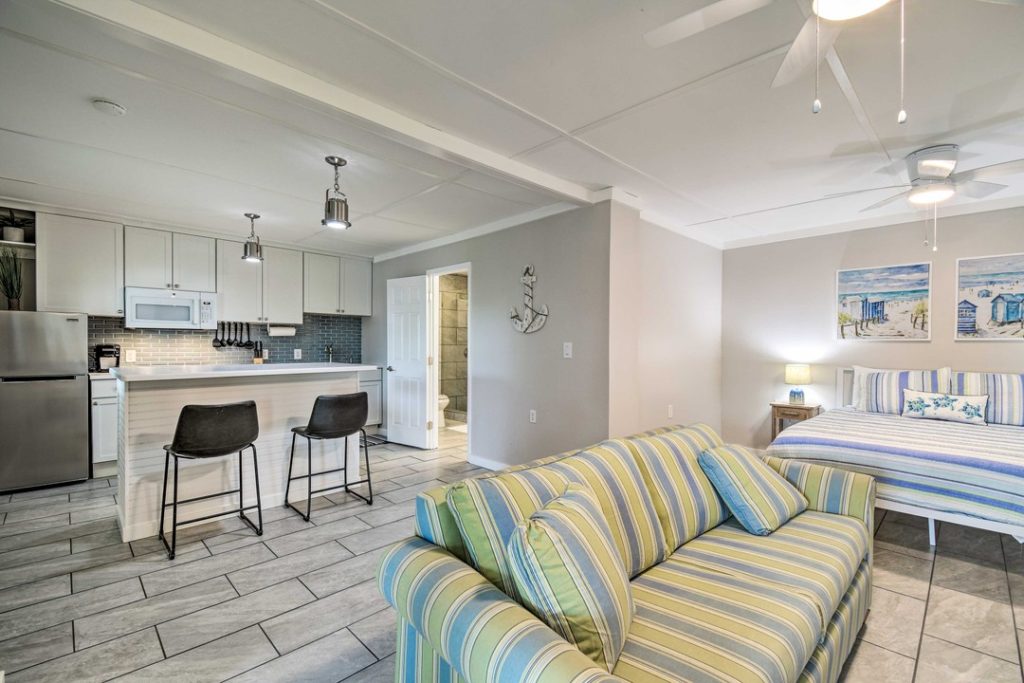 Located within Perdido Key State Park, this lovely affordable studio beach condo is surrounded by white sandy shores and turquoise waters. Whether you are vacationing with your significant other or solo, there is plenty for you to see and do. Enjoy stunning views of the Gulf right outside your door, or check off activities like fishing, swimming, or boating at Johnson Beach National Seashore or Big Lagoon State Park.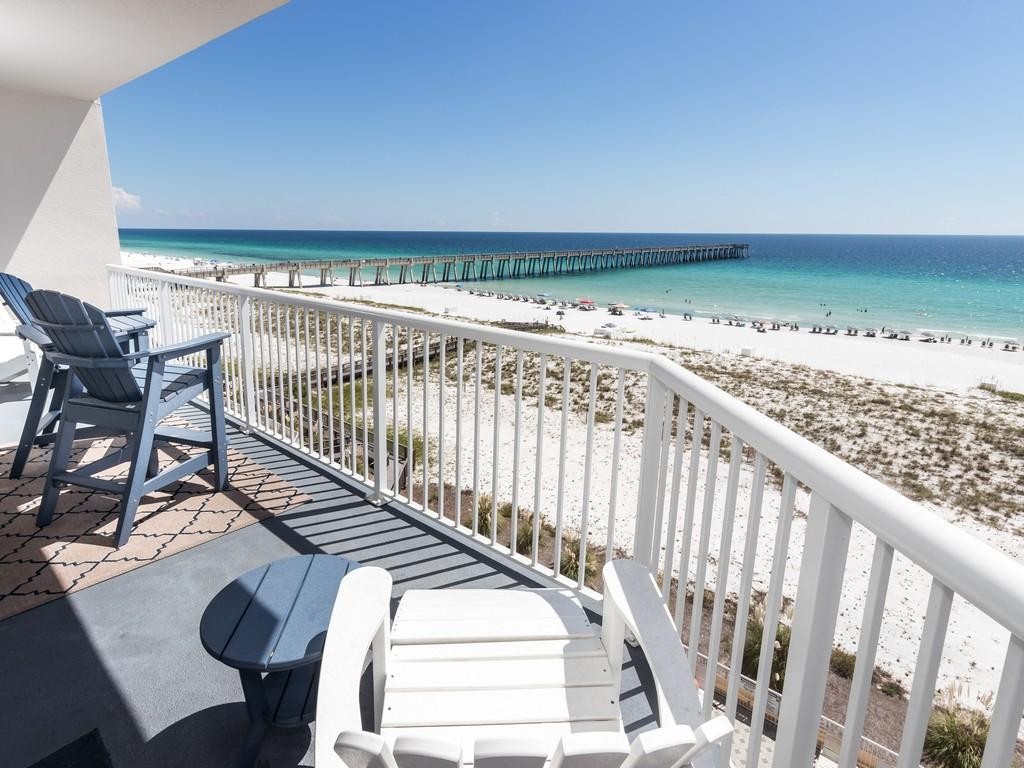 Step out onto the balcony and relish stunning views of the Gulf while you sip your morning coffee. This cheap beachfront vacation rental is fully equipped and beautifully adorned, ready to sleep up to 8 guests. Access the shared condo pool or grab your beach necessities and head down to the shore for a sunny day of relaxation.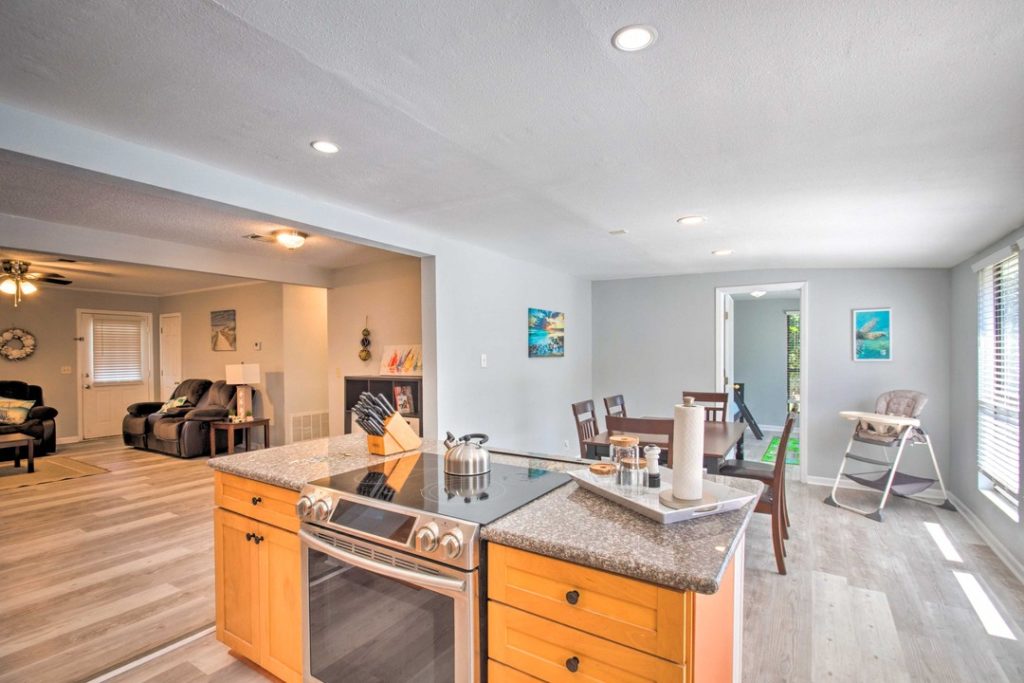 Bring the whole family to this charming Pensacola vacation rental. Located in the heart of Pensacola's hottest attractions, this Gulf Breeze Home provides nothing but a stress-free escape. Share good times and laughs out on the beautifully-kept deck or soak up the sun at Pensacola Beach.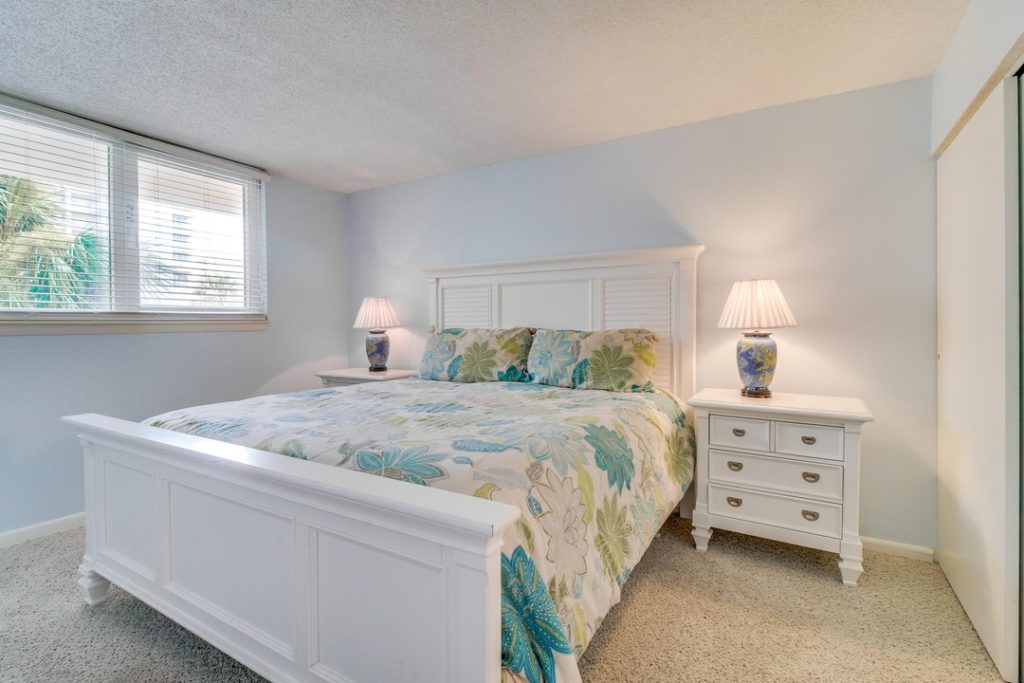 Opt-in for this oceanside getaway loaded with resort amenities, access to a pool, a tennis court, and more! This aqua-themed Pensacola Beach condo allows you to unwind and enjoy all sorts of activities while enjoying the cool beach breeze.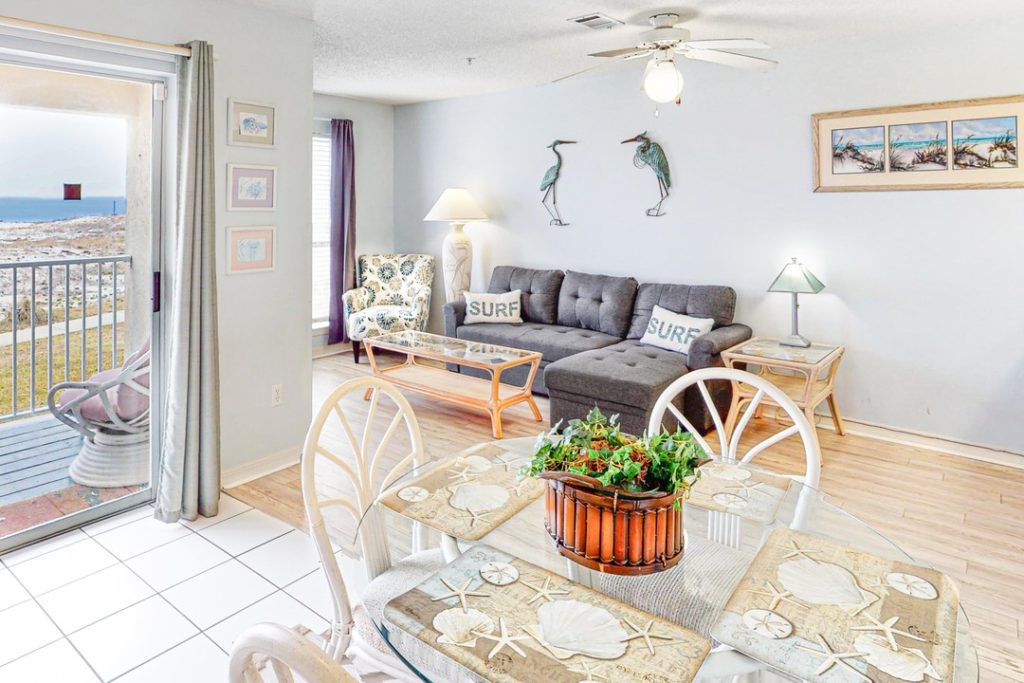 This extra beachy Pensacola Beach condo offers relaxing views of the Santa Rosa Sound right from the balcony. Stay in and relax or get use out of the beach service that is included from May through October. Truly get away from it all in this quiet private community.
Take advantage of enchanting sunset views on the private balcony of this Pensacola rental. With built-in bunk beds for the youngsters and a private washer and dryer, this condo unit provides less hassle and more comfort.
We are sure it's easy to spend your whole vacation enjoying the cool breeze, hot sun, and stunning views of the Gulf. Though, if you want to step out and dive into some Pensacola shopping, make sure to stop by these popular locations.