Daytona Beach gets a lot of Spring Break action and Tampa Bay is popular amongst young adults, but Pensacola Beach is where it's at when it comes to family-friendly beaches with gorgeous white sands, a myriad of attractions, and affordable vacation homes. In fact, it's hard to come up with reasons not to visit this part of Florida. There's stuff to see, do, and experience for people of every age, from young children to retired seniors. But, what to see, do, and experience can change by the season, making one wonder when is the best time to visit Pensacola Beach, Florida.
Naturally, like most places, there's always something going on in Pensacola Beach and there is beauty in every season. Just, you might find more that draws you in one season or the other. Or maybe you are limited by what times you can take your vacation. So, let's take a quick look at what are some of the best times to visit Pensacola Beach and why to help you decide what's right for you:
The Best Times to Visit Pensacola Beach, Florida
Hurricanes vs. Gorgeous Weather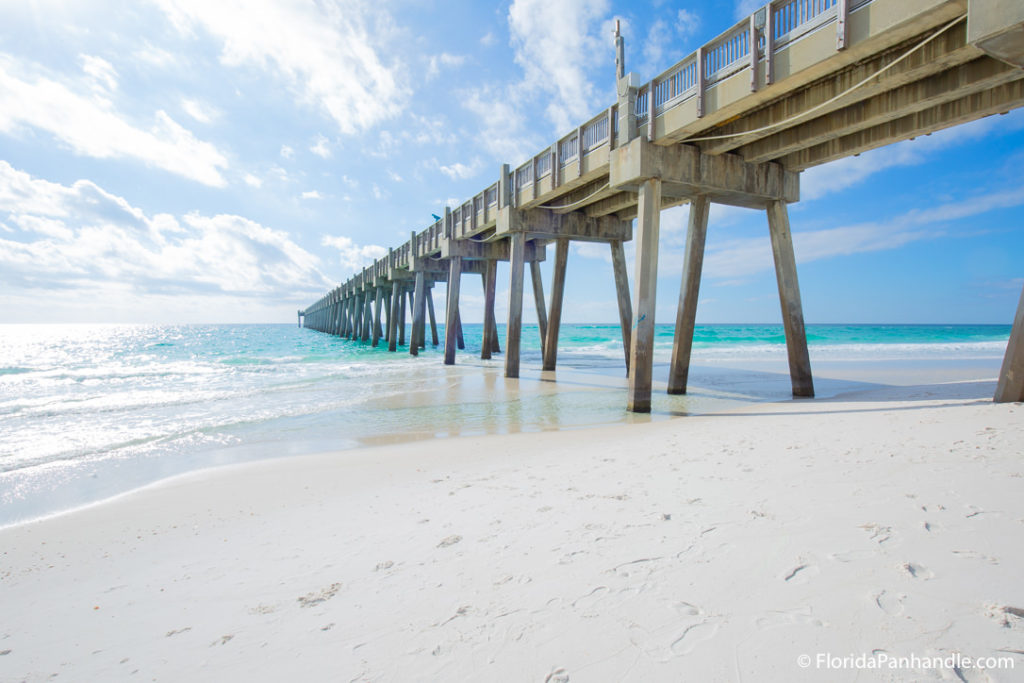 First, there is the very obvious question that everyone wants to know, what about hurricane season? Hurricanes are a very serious natural disaster and one that can happen with not a whole lot of warning. This is especially true if you are trying to book a vacation a couple of months ahead of time. You might be thinking that you can just book outside of hurricane season? Well, you might be disappointed to learn just how long the season is. The Atlantic Ocean hurricane season runs for six months, from June 1st to November 30th. The worst months, or those months with the highest incidence of a serious hurricane making landfall, are August through October.
Frustratingly, August through October are also going to be the best overall time to visit Pensacola Beach. Towards the end of August, the rainy season starts to fall and while day temperatures can peak in 90 degrees Fahrenheit, cool breezes and nice Gulf temperatures make this a perfect time to spend days at the beach. September and October are a touch cooler, but not so much as you won't want to enjoy those gorgeous Gulf waters. These months are also ideal for birding as this is when you start to see the big avian migrations start coming in and through.
Want Cheaper & Less Crowded? Check Out Winter in Pensacola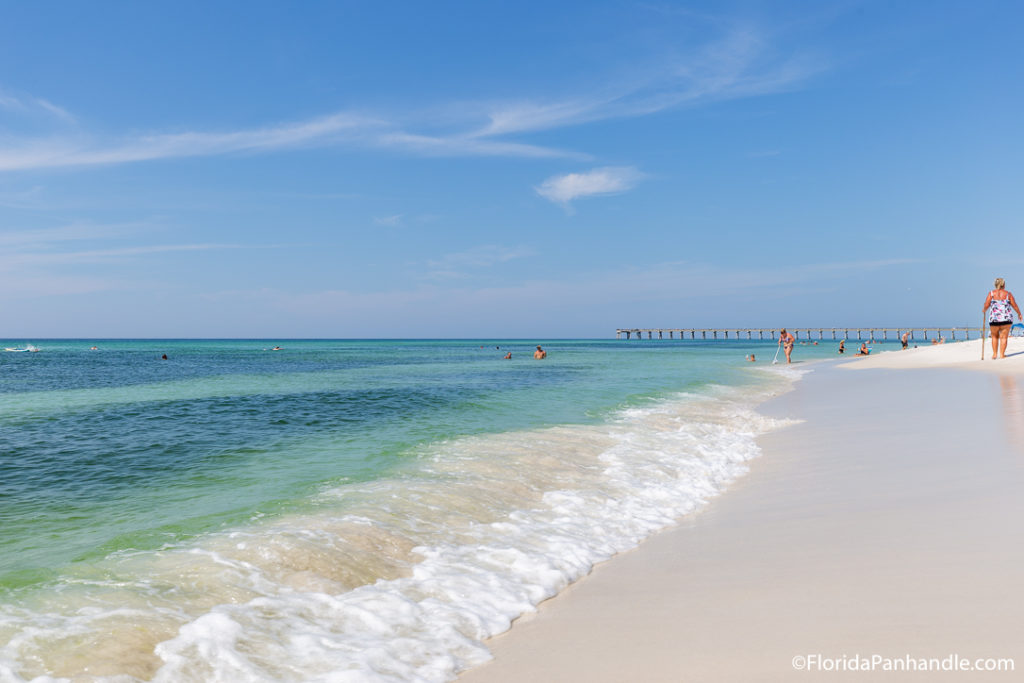 The beaches at Pensacola Beach are certainly a huge part of their draw, but this area isn't just about swimming. Fishing, birding, boating, and other activities are incredibly popular here; activities that one can enjoy (and in some cases enjoy the most) during the low seasons (read cheaper seasons) of Pensacola Beach's tourist year. The low or slowest season for Pensacola Beach, FL is between mid-January and March, making this the best time to visit the area if you are looking for a cheaper Florida vacation.
Now, the reason why Pensacola Beach doesn't have its high season during the winter like other parts of Florida does due to snowbirds, is because it is one of the coldest areas of the state during the winter. This means that most snowbirds traveling for hot winter days will continue further south, towards Miami, Naples, Cape Coral, and the Florida Keys. It does pretty windy during these months and average highs are in the 60s for most of the month (March has an average high of 71 degrees Fahrenheit). But on the other hand, winter birding in and around Pensacola Beach is simply phenomenal. You'll also find a ton of fantastic hiking trails and state parks to explore in what is for many, ideal hiking weather.
For All Things Water: The Best Time is Summer Time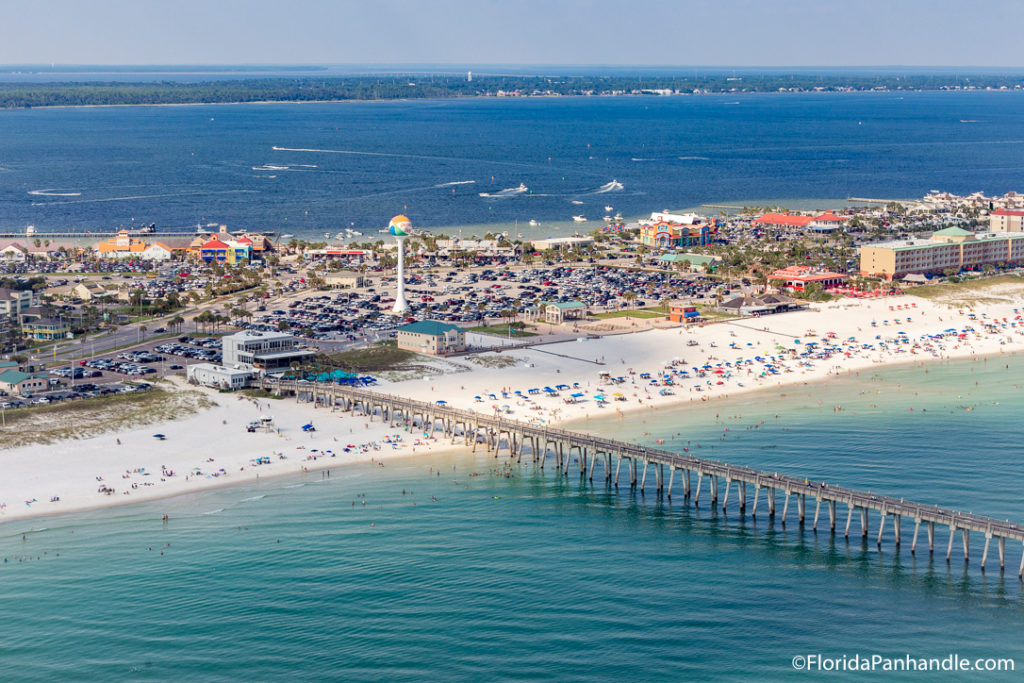 If you are traveling to Pensacola Beach because you want to spend a lot of time on the beach, enjoying swimming, snorkeling, and boating, then the best time for you to visit the area is in late spring to early summer. For this area, that's April through June. We recommend avoiding visiting in July as not does July boast the highest temperatures, but it also has the most rainfall with heavy storms. During some weeks, it can feel like it's raining every afternoon!
April through June has temperature highs in the 70 and 80 degrees Fahrenheit. They are beautiful months with lower winds and less rainfall, all of which culminate to create gorgeous days at the beach. These months are also renowned for offering superb fishing conditions, including scalloping months (just make sure to check with state fishing guides to get the appropriate licenses or book with a registered tour outfit).
There is, however, one big downfall of going to Pensacola Beach during these months: It's also when everyone else wants to go! You'll find that these months are going to be more expensive, especially if you are booking during popular spring break weeks (the week before and Easter tends to be the most expensive) and around the summer holidays of Memorial Day and July Fourth. Pensacola Beach takes both of these holidays pretty seriously, offering a myriad of public events due to area's high veteran population and having the NAS Pensacola Navy Base nearby. The beaches get especially crowded during these weeks, but if you don't mind a good crowd, this is a great time to go to share in the celebrations within a gorgeous environment.
Ready to Book Your Vacation? Make Sure to Check Out Our Other Lists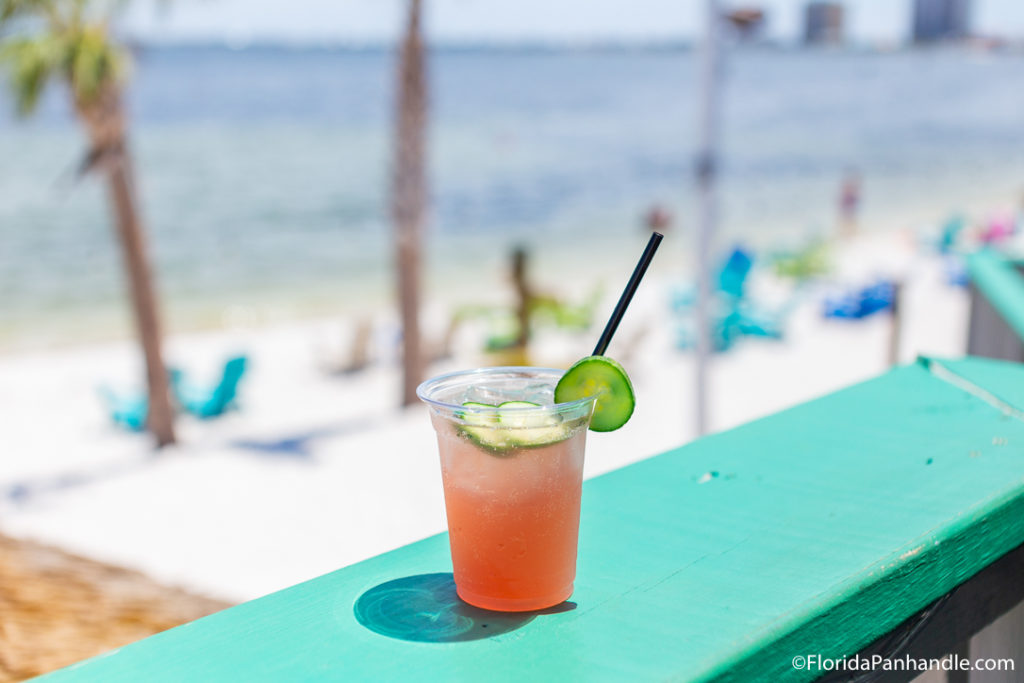 We hope this list of best times to go to Pensacola Beach, FL helped you narrow down your booking dates. But before you more solid plans, make sure to check out our other pages on the best places to go, see, and stay! This part of Florida has so much to offer, that it can get overwhelming without a guide. Check our online ones today and enjoy planning your next great vacation.