The stunning beaches and sights along the Florida Panhandle make for unforgettable vacations. If you want to travel to this area, you may find yourself choosing between a visit to Pensacola or Destin. Both are great destinations, but one may better fit your travel persona.
Here's how Pensacola and Destin stack up to each other:
Beaches
You must visit a beach at least once while in the Florida Panhandle. Wherever you go, you'll quickly discover why this region goes by the name "Emerald Coast." White, soft sands and green water create unparalleled experiences. You'll find these common features at both Pensacola and Destin. However, the towns do have differences in their beaches.
Pensacola Beaches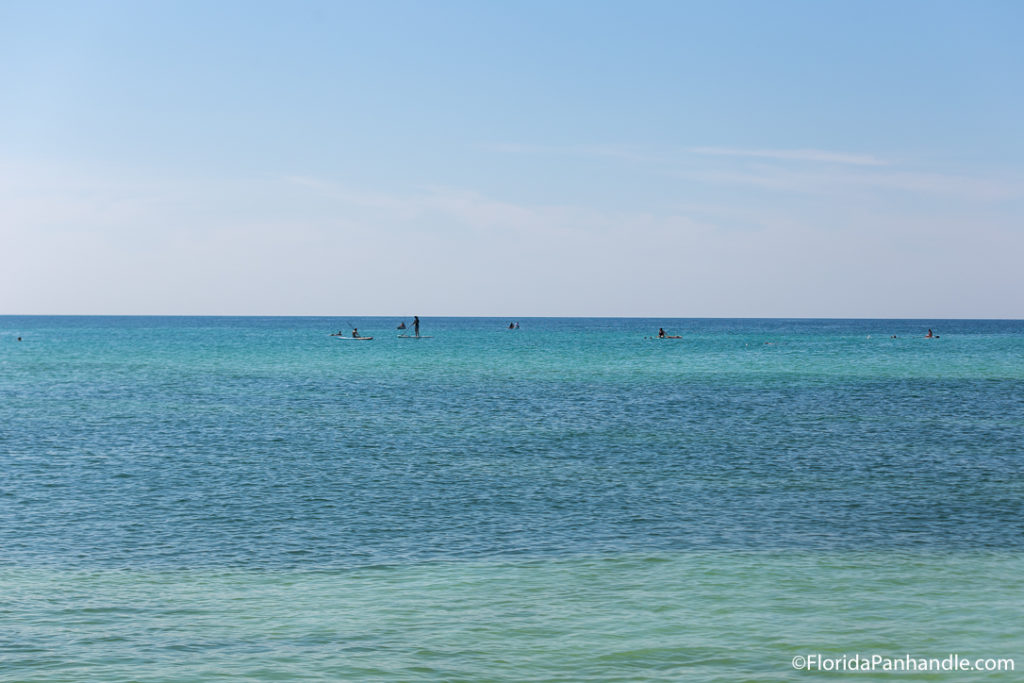 Pensacola Beach has ten beaches along the Gulf of Mexico open to the public. All beaches are on the barrier island, which is a natural buildup of sand in front of Pensacola Bay. Beaches on the bay side of the barrier island have calmer surf compared to those on the Gulf side. These beaches have white sands and overlook the green waters of the Emerald Coast.
Quietwater Beach offers free public access to calm surf for fun in the water for all ages. Nearby businesses rent equipment for adventures such as kayaks and wave runners. Jump on the free trolley to get around the rest of the island from Quietwater Beach.
Gulf Islands National Seashore epitomizes the laid-back air of the Pensacola area. This seashore consists of 150 miles of federally protected lands along the coast. You may feel that you have stepped onto a deserted island. With so much land in the protected area, you will have many places of complete solitude. Enjoy the quiet as you kayak, watch wildlife, swim, hike, or explore the historic forts in the area. You'll need to pay an entrance fee for accessing the various parts of this national seashore.
Destin Beaches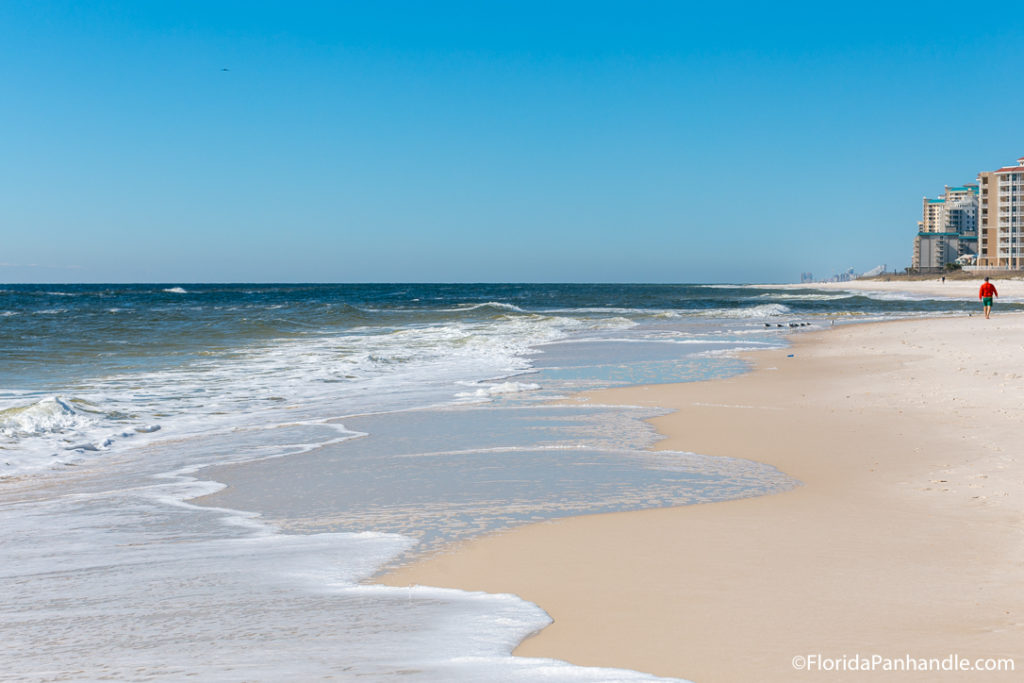 Destin's beaches are on the Gulf of Mexico side. You'll enjoy beautiful green water and soft sand you'll love running your feet through. As in Pensacola, Destin's options include free public access beaches and paid parks.
In Destin, don't miss a trip to Henderson Beach State Park. You can visit for the day or camp overnight for a nominal fee. The family-friendly beach provides visitors with a place for sandcastle building, fishing with a license, swimming, or dolphin spotting. You can even bring your family pet to the campsites and hiking trails at this park. The beach does not allow animals, though. Those who use wheelchairs can visit the park's ranger station to borrow an all-terrain beach chair for the day.
If you prefer a free public access beach in Destin, check out James Lee Park. You will find ample parking and a quarter mile of shoreline to enjoy. While some of the smaller public beaches fill up quickly during the summer, James Lee Park is not as packed. Kids love this park because it offers the fun of the beach with a children's playground, a swimming area, and picnic tables on the sand.
Attractions for Families
The number and type of family-friendly attractions may help you to decide whether to visit Pensacola or Destin if you will travel with kids.
Pensacola Family Fun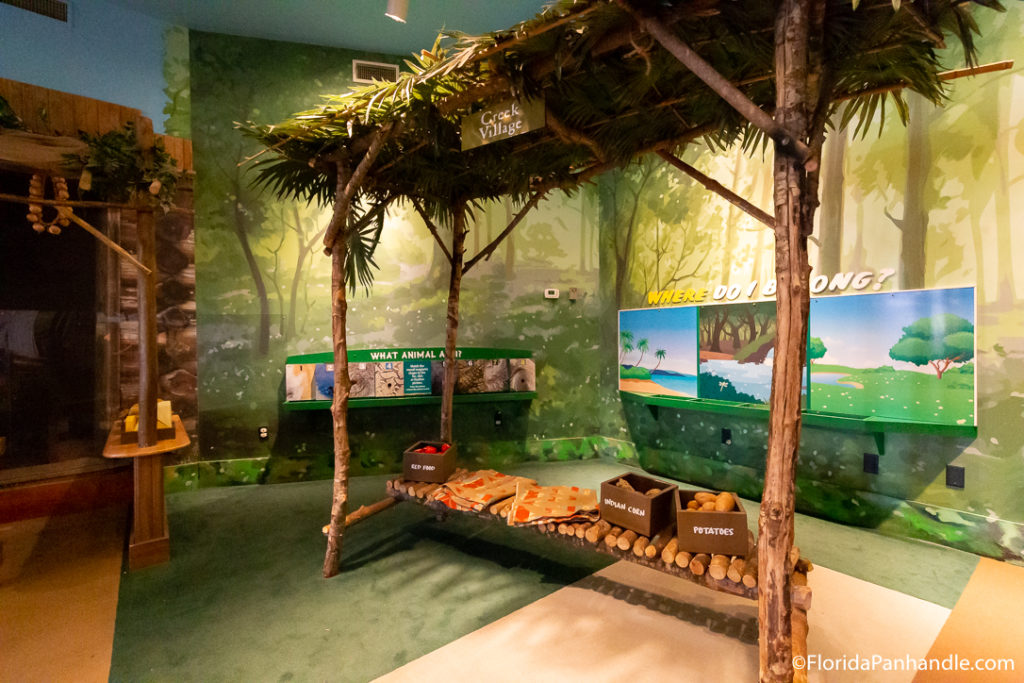 While Pensacola may not have multiple outdoor adventure parks, it does have things for families to enjoy away from the beach. In Pensacola, take the kids to the Pensacola Children's Museum for a two-story, educational experience. The exhibits in this museum give kids a way to connect with the history of the Florida Panhandle in a fun, interactive way.
Located just to the east of Pensacola, The Gulf Breeze Zoo offers another family-friendly activity in the area. The 50-acre zoo includes a 30-acre area where animals roam freely. A train ride takes you through this portion of the zoo. The front 20 acres of the zoo include more traditional habitats for viewing animals. When visiting, go to the gift shop and buy animal feed to use at the various feeding stations for giraffes, camels, and Scottish Highland cows. During the summer, purchase alligator biscuits, too, for an unforgettable chance to feed alligators at the zoo.
Activities Near Destin for Families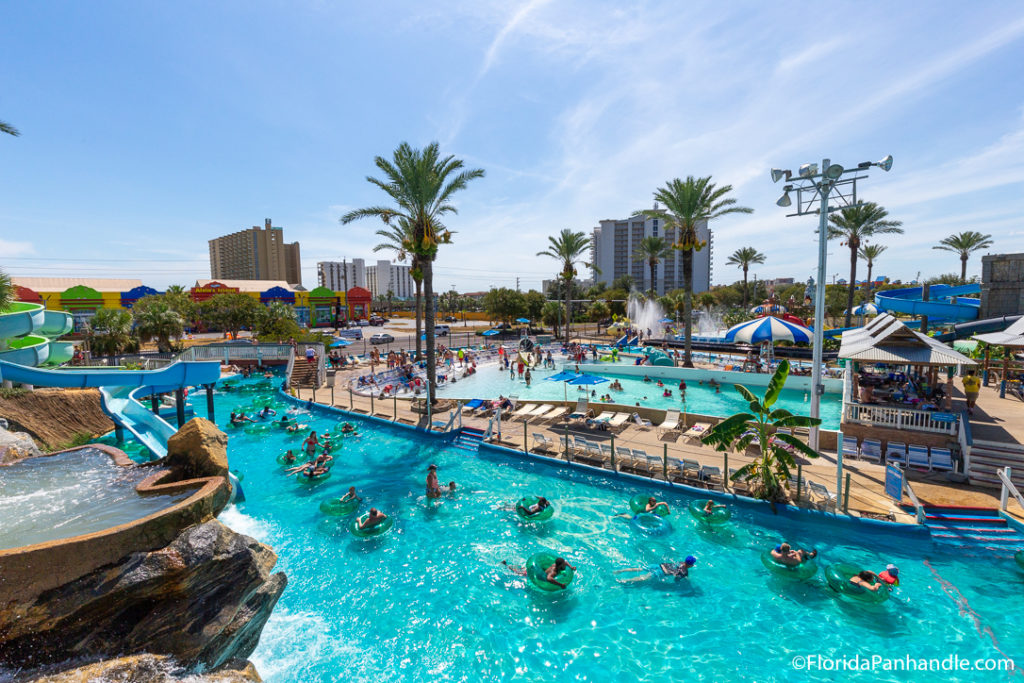 While families can enjoy plenty of activities in both cities, Destin tends to have more kid-friendly activities. If the rough conditions close the beach to swimming, you and your kids can still enjoy water fun in Destin. Take the family to Big Kahuna's Water and Adventure Park in Destin for wave pools, waterslides, go-karts, and miniature golf. Many visitors report that their kids like this park more than the Destin beaches.
The Track Family Fun Park supplies an alternative to water-based activities. Enjoy thrill rides, bumper cars, miniature golf, and the popular elevated wooden go-kart track. Cool off in the afternoon inside the air-conditioned arcade.
Things to Do for Couples
Vacations don't always have to include the kids. Adults will find plenty to do in both Destin and Pensacola. Depending on how you prefer to spend your time, you may find one to be a better option for your couples' trip than the other.
Activities for Couples in Pensacola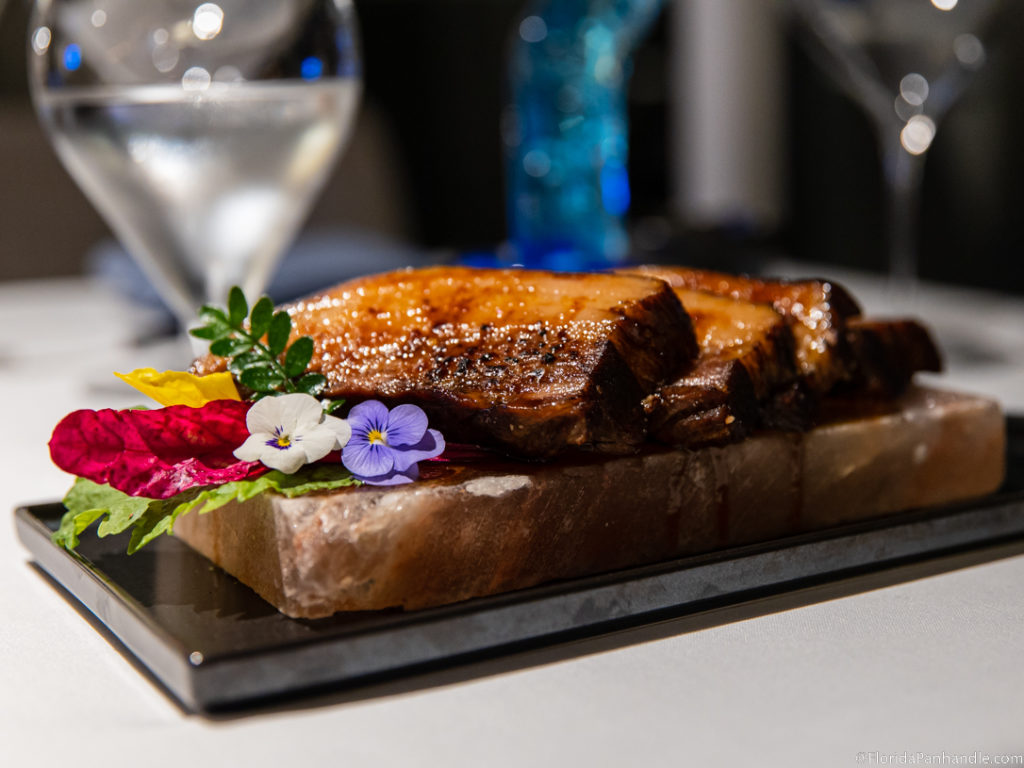 Couples who love live theater and shows, check out the events at the Pensacola Saenger Theatre. This venue hosts the Pensacola Opera, Pensacola Symphony Orchestra, ballet, live tours, classic movies, and musical theater.
If you want to create your own adventure, rent a pontoon or tritoon boat from Frisky Mermaid Dolphin Tours and Boat Rentals. This woman-owned business lets experienced boaters drive rented pontoons. Alternatively, hire a captain for your boat. As you tour the waters around Pensacola Beach, don't miss the unique chance to dock and dine at many of the boater-friendly restaurants. Frisky Mermaid will offer recommendations for nearby spots. The boats each have tables for two and seating for up to 10 adults. You'll have plenty of space on board whether you want to go as a couple or with a group of friends or family.
Things to Do for Couples in Destin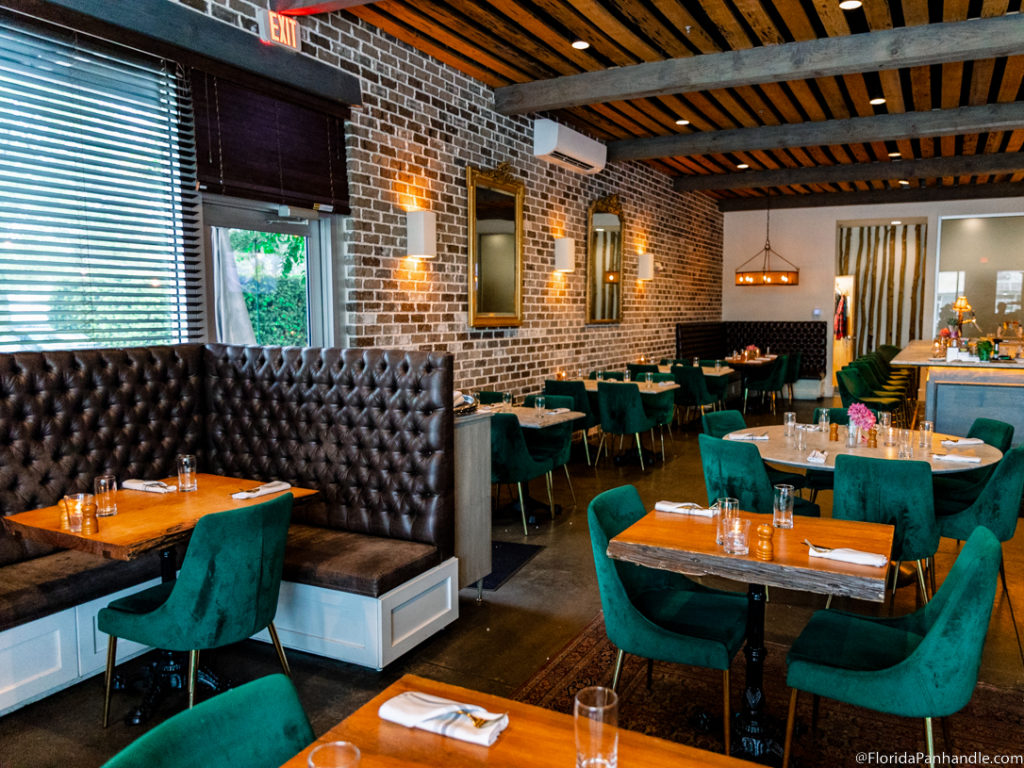 If you want to enjoy something active, try the Axes and Ice Cream for axe throwing. This venue is the area's first axe-throwing site. Couples frequently come for date nights or to celebrate events. Instructors help you to learn the finer points of accurately and safely throwing axes. While you'll find numerous ice cream flavors and soft drinks, you cannot buy beer or wine here. Luckily, this site has a BYOB policy for beer and wine.
To relax at the end of a long day, book a couples' massage at The Spa at Emerald Grande. With multiple massage options that include hot stone, signature, Swedish, and deep tissue, you'll find a way to unwind that fits you and your significant other. Another option for couples is the Couples Veranda. This experience places the two of you on a private veranda with stunning views of the Gulf. You'll get to savor champagne, fruit skewers, and infused water as you relax as a couple.
With so much to do in both Destin and Pensacola, you'll have a memorable vacation at either destination you choose.