Although the beaches are lovely year-round in Florida, the average winter in Pensacola temps sits around 60 degrees Fahrenheit, making it a bit too chilly to play in the surf. Thankfully, you have many alternatives to consider on your travels, so it's rather easy to fill up your itinerary in an instant. Wondering just where to focus your attention? To help you out, here's a look at all the best winter activities in Pensacola Beach.
Enjoy a Show at the Pensacola Little Theater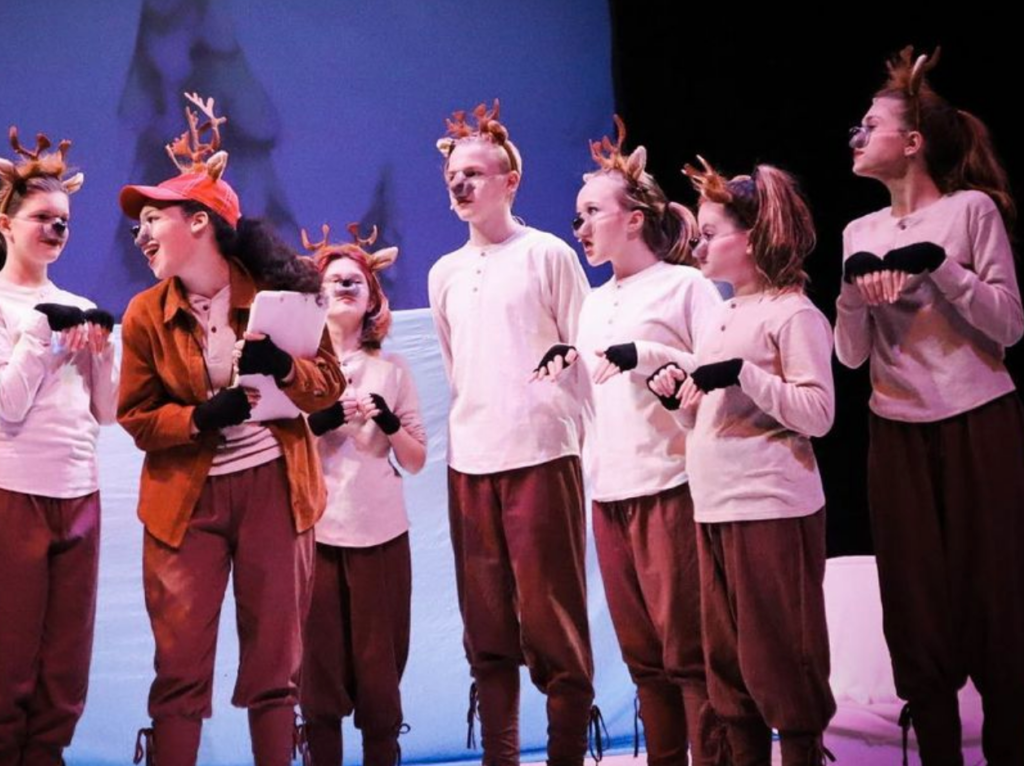 With a trip to the Pensacola Little Theater, you'll get a chance to watch in awe as local talent puts on amazing performances. If you like musicals, then you cannot miss their rendition of 'A Chorus Line' or the imaginative 'Disney's Moana Jr.' adaptation.
Prefer murder mysteries instead? Well, you're going to love 'Clue: On Stage,' which takes you on a whodunit journey to remember. There's no bad seat in the house, so just grab a ticket, get your concessions, and then settle in for the show.
Go Ice Skating in the Pensacola Bay Center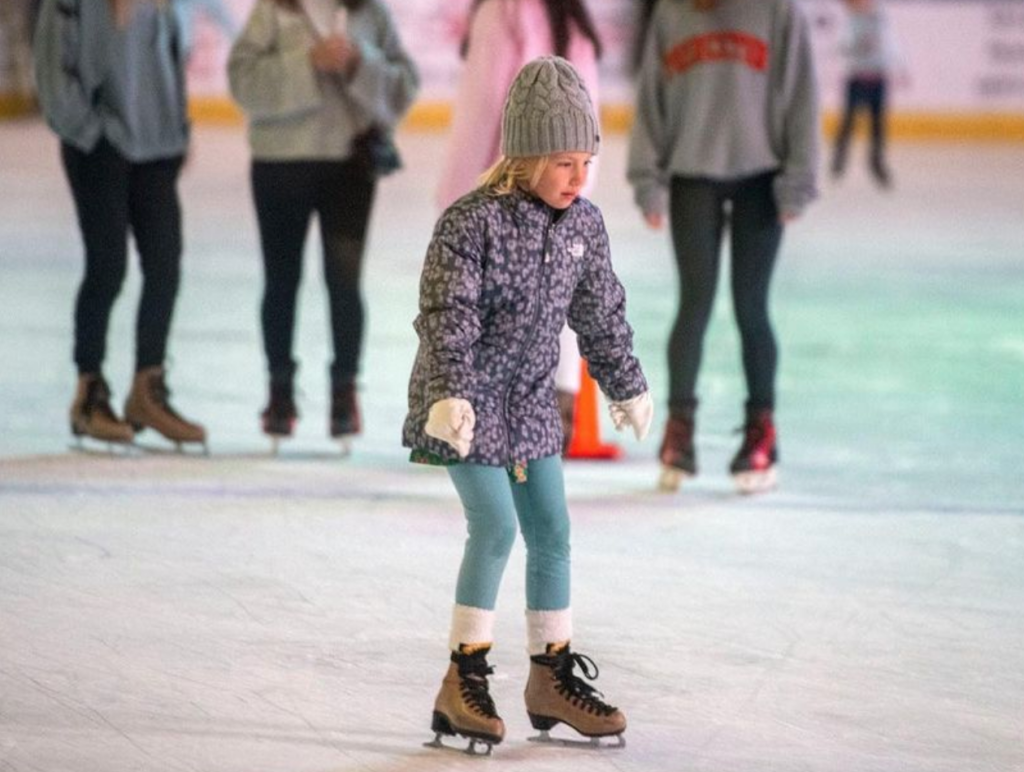 When the Ice Flyers hit the rink for the season, public skate sessions land on the Pensacola Bay Center's schedule as well. Open from October through April, the public ice skating opportunities happen twice a day for one hour at a time.
So, you can just jet in with your skates over your shoulder and hit the ice for a short while before moving on with your day. While you're there, consider grabbing tickets to an upcoming hockey game to see the pros hit the ice and strut their stuff. This experience will really make it feel like winter in Pensacola.
Try to Think Your Way Out of Escape Rooms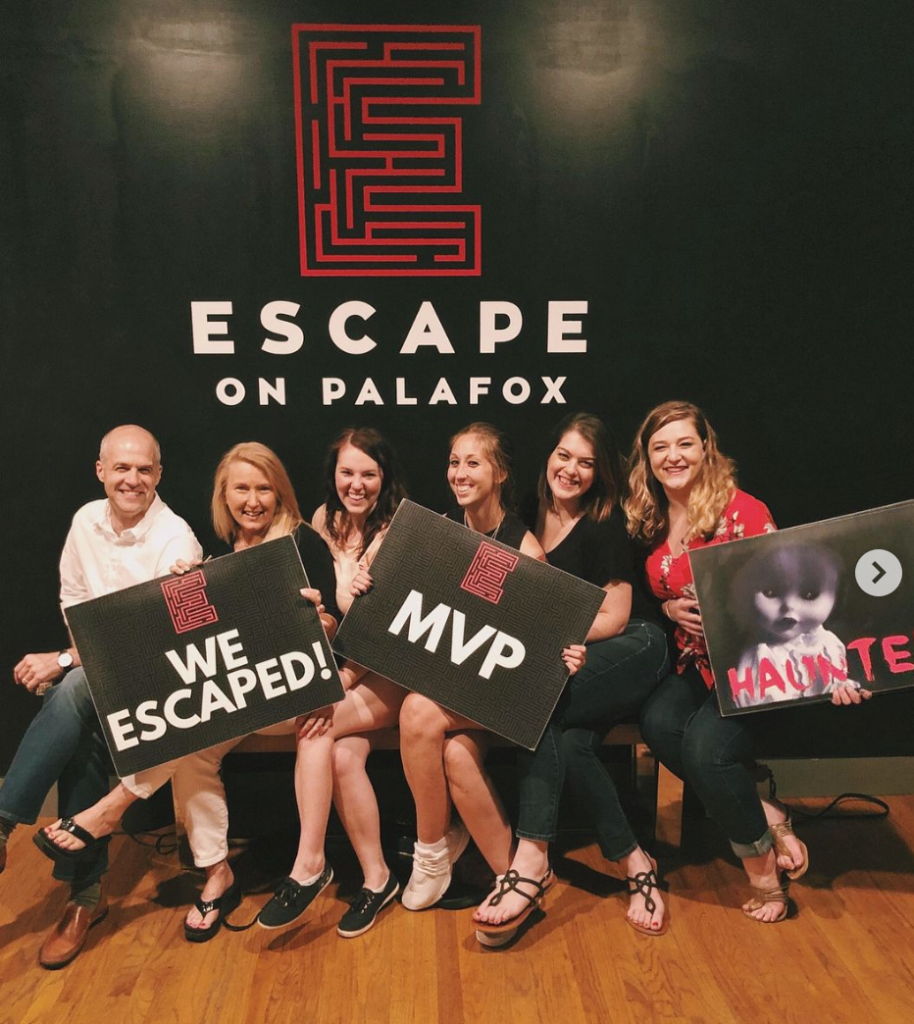 With their imaginative settings, challenging puzzles, and opportunities for teamwork, escape rooms have become big business in recent years. Across Pensacola Beach, you can find many excellent themed escape rooms to enjoy with your crew.
The most popular local escape rooms include:
Escape On Palafox
Exithis Pensacola
Escape Zone 60
Escape Pensacola
Cryptic Rooms
No matter which one you select, you'll need to think outside the box to solve the puzzles that lead to the way out. All the while, the timer will quickly count down, adding to the tension as you work through each challenge. If you get through the challenges fast, you have a chance to land on the leaderboard at that location. Can't figure it out in time? That's okay, you can always come back for another try.
Visit the National Naval Aviation Museum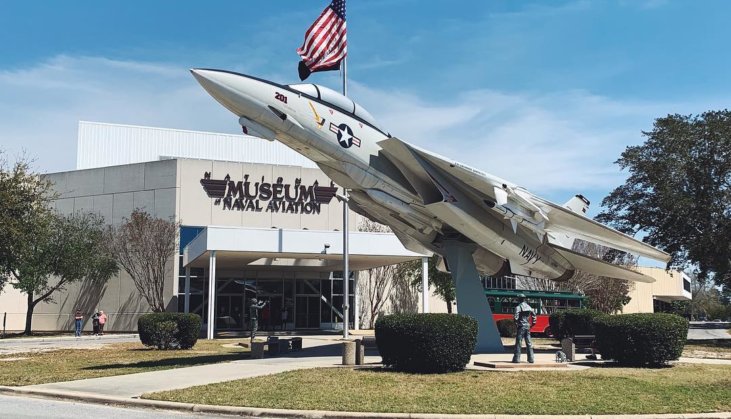 If you'd like to marvel at over 150 gorgeous military aircraft and explore 4,000 other artifacts, the National Naval Aviation Museum is definitely the place to go. In addition to exploring all their exhibits, you can put yourself in the middle of the action by trying the Blue Angels 4D experience, Apollo 11 VR, and their many flight simulators.
A trip over to the giant screen theater and virtual flight deck completes the experience, letting you see just what it's like to work with impressive aircraft of all kinds. If you'd like to take home a memento of your explorations, hit up the gift shop before you leave for exclusive items from all the branches of the military.
Race Around at Fast Eddies Fun Center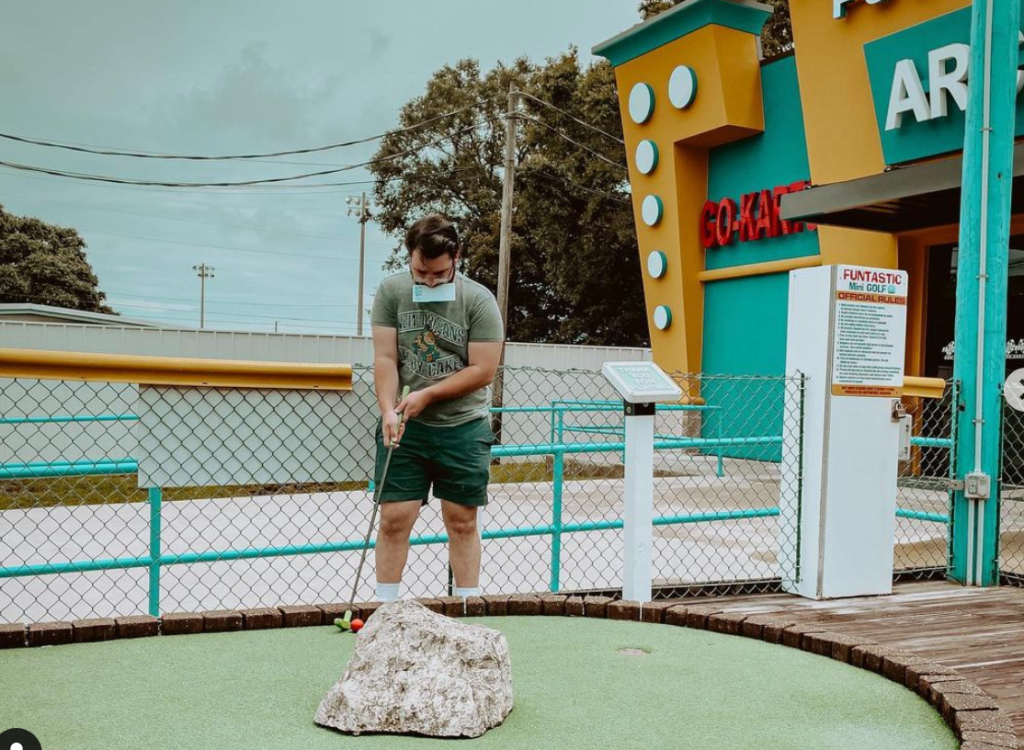 You can always count on Fast Eddies Fun Center to fill the afternoon with exciting activities for all ages. Their go-karts let you feel the wind in your hair as you traverse their course, while the mini-golf course offers a relaxing trip through nine imaginative holes. Both activities give you a chance to challenge your friends and family to a friendly competition.
If you'd like even more fun, just visit their arcade to play all the top games and win tickets to spend on prizes. Their most popular games include Pac-Man, Skeet Ball, Air Hockey, Daytona USA, and Superbike 2. Work up an appetite along the way? Skip on over to the snack bar to fuel up on pizza, hot dogs, and more. Just be sure to save room for their ice cream as well.
Visit the Pensacola Blue Wahoos Stadium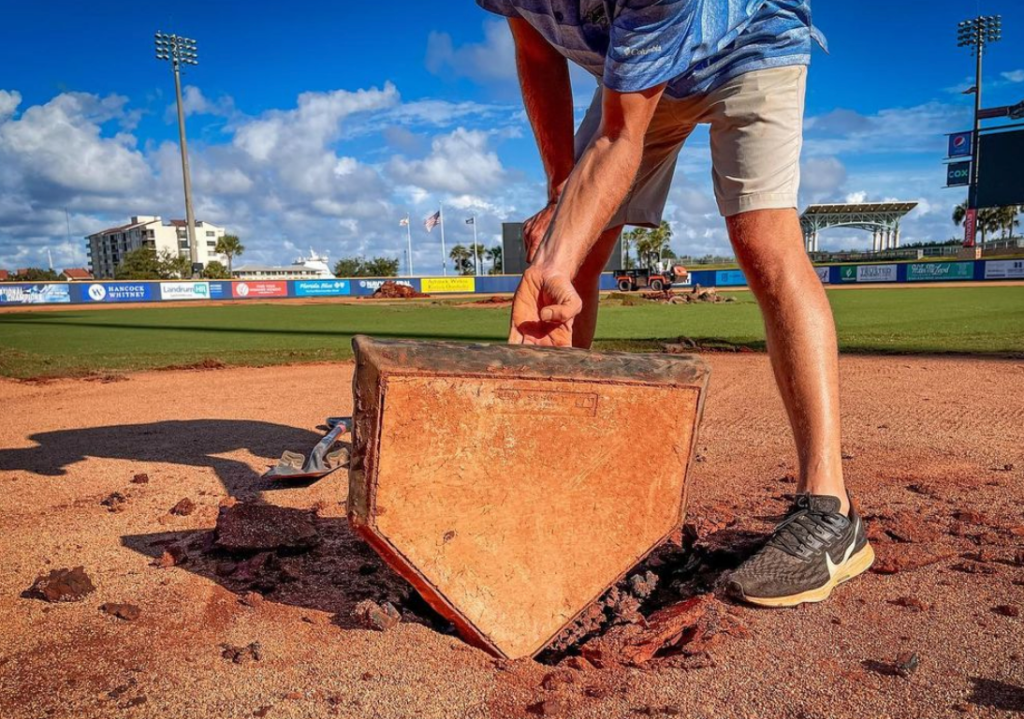 All throughout the off-season, the Pensacola Blue Wahoos Stadium serves as an excellent spot for community events, including:
Concerts
Beer festivals
Motorsports shows
Art markets
Their most popular winter event so far was their Winter Wonderland. For those festivities, they roll out the carnival games, bounce houses, and the like, putting them all around the huge Christmas tree at the center of the field.
Since the events change each year, you just have to check with the stadium to see what's on the schedule during your trip. Then, you can decide if their upcoming attractions speak to your interests and put them on your itinerary.
Climb to the Top of the Pensacola Lighthouse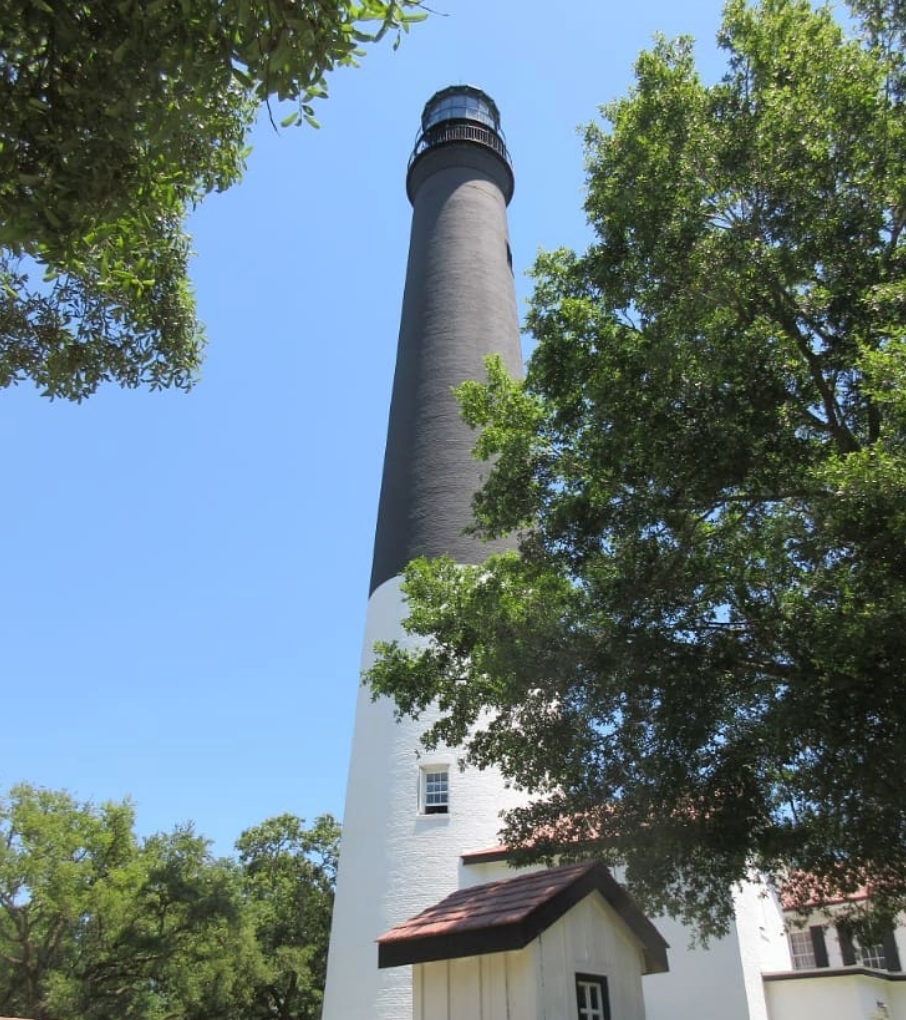 If you'd like to gaze upon the beauty of the Gulf Coast in all its glory, set your sights on the Pensacola Lighthouse. Upon climbing up its 177-step spiral staircase, you'll end up on the observation deck where you can see for miles all around.
After you get all your panoramic photos, climb back down to the 1869 keeper's quarters to explore the Richard C. Callaway Museum. While looking over the exhibits, you'll learn all about the lighthouse's function, purpose, and so much more. Check their events calendar before you arrive to see if there are any noteworthy activities happening during your trip. Their holiday events are second to none, giving you a chance to celebrate your favorite occasions in style.
With all these activities in mind, you can easily plan just what to do on your trip to Pensacola Beach in winter. So, start jotting down your favorite ideas, and then get ready to have the time of your life on your travels. Want to take your explorations to the next level? Invite your friends and family along for the ride to get fun photos and build memories to last a lifetime.