If you're going to be spending three days in Pensacola, Florida, you're likely already overwhelmed by all the dining and activity options. Thankfully, you can leave the uncertainty at your door with this guide. Just follow this three-day itinerary to figure out where to find great food and tons of fun without a second thought. Here's what you need to know.
Day One
Downtown Pensacola is definitely the place to be all throughout the year. So, don't hesitate to treat yourself right on your first day in town by exploring every corner of this cityscape.
Breakfast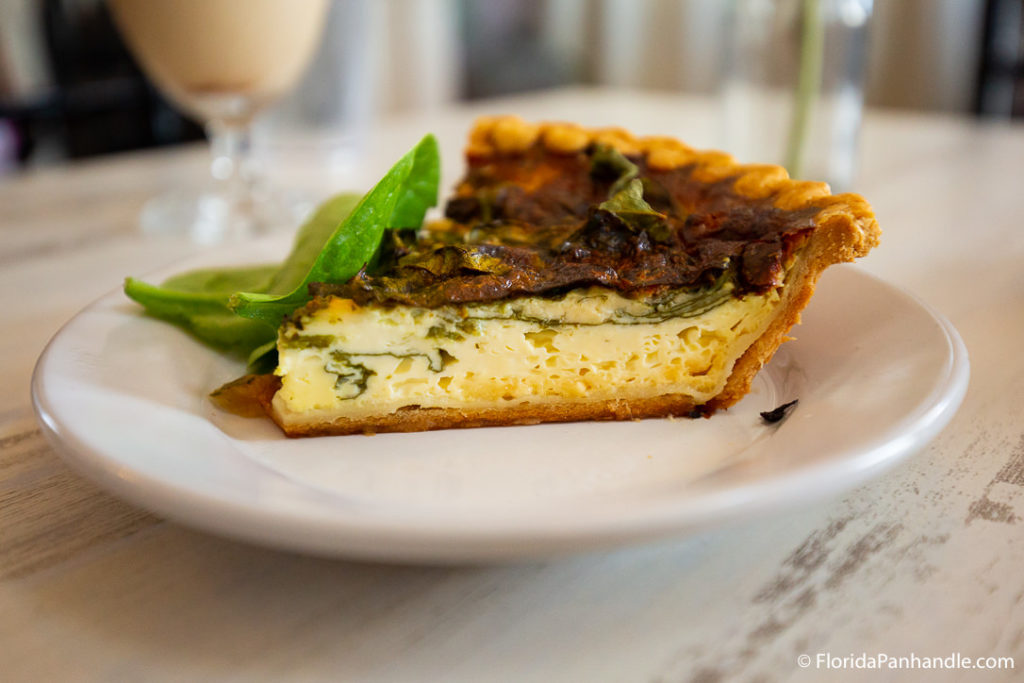 Kickstart your day with a trip over to Adonna's Garden St. Café and Bakery for a filling breakfast. If you want a quick bite to eat, go with a cup of coffee and a fresh-baked pastry or two. Otherwise, settle in for a hot breakfast off their café menu. They have everything from a glorious Monte Cristo sandwich to ultra-sweet French toast casserole.
Lunch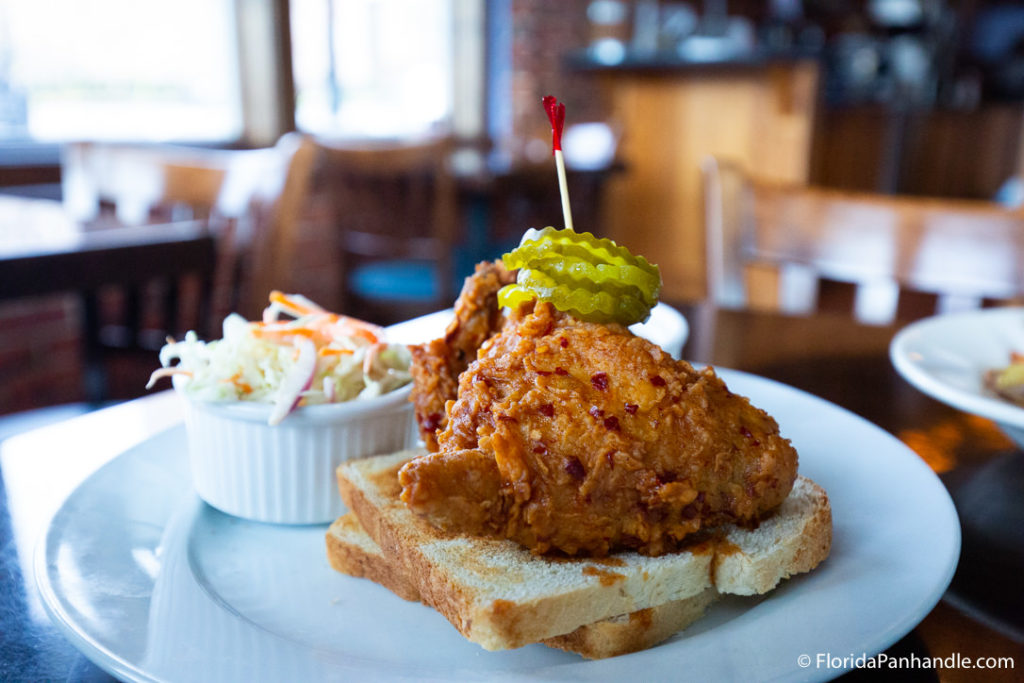 When your stomach starts growling while exploring downtown, head on over to Polonza Bistro for lunch. Until 3 pm each day, they serve up tons of delicious lunch foods, like pimento cheese sandwiches, Greek salads, and mushroom bacon swiss burgers. If you want to keep it meatless, go for the portobello sandwich, which comes with a side of your choice.
Dinner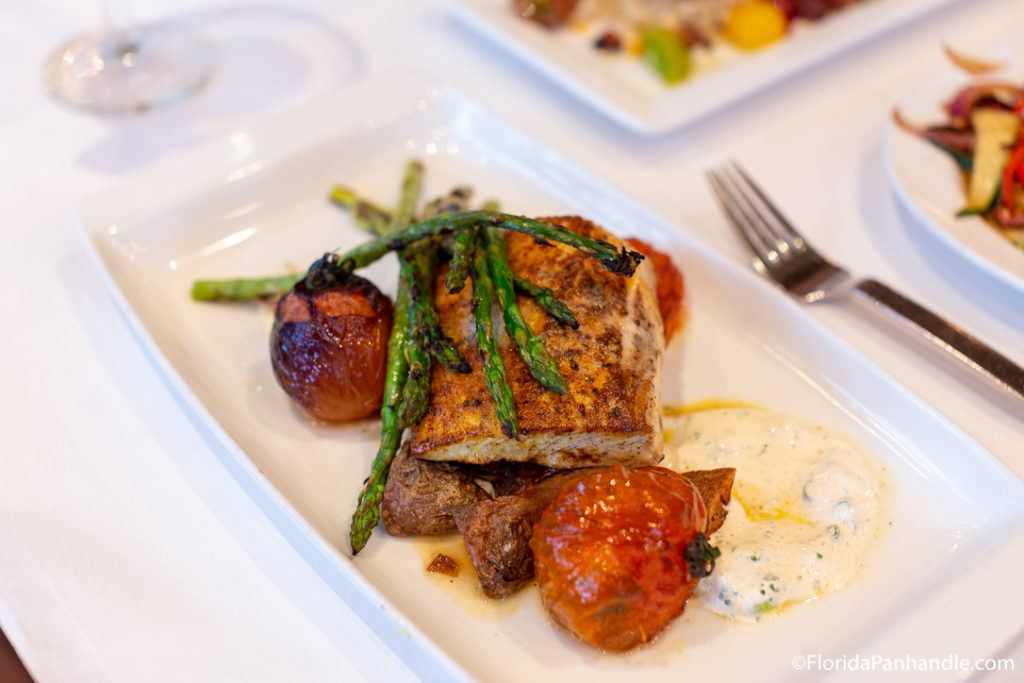 At the end of your downtown adventure, you can kick back in style and refill your energy stores with dinner at Jackson's Steakhouse. Using fresh, local ingredients, they make flavorful dishes to remember, such as jumbo lump crab cakes, rib-eye steaks, and hickory wood-fired grouper. As you dine, order up your favorite specialty cocktails, beer, or wine. Just remember to leave room for their amazing key lime phyllo purse dessert.
Things to Do
In between all your fantastic meals for the day, take the time to take in the beauty of downtown Pensacola.
You can stop in at any of the awesome venues that catch your eye, like the: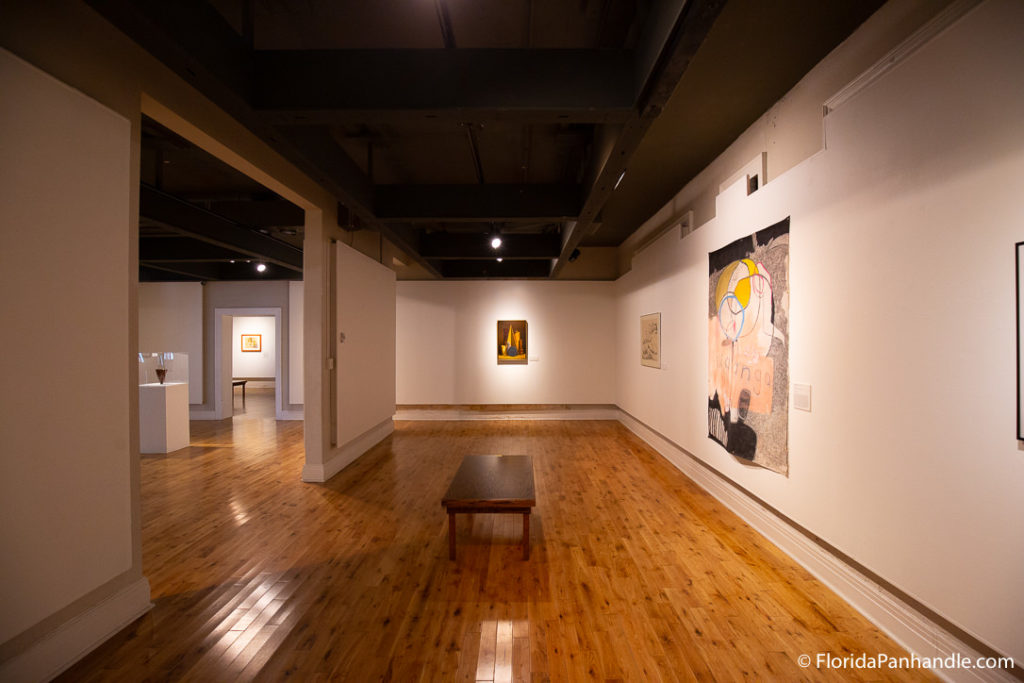 Save some time to explore the historic village, which spans eight and a half acres. While on a self-guided tour of that space, you'll get to see all the Spanish and British forts, historic homes, and so much more.
Day Two
On your second day, it's time to explore the gorgeous waterways that bring tourists in from near and far. In addition to dining on the best local fare, you'll get to go sailing, see dolphins, and explore Fort Pickens to your heart's content.
Breakfast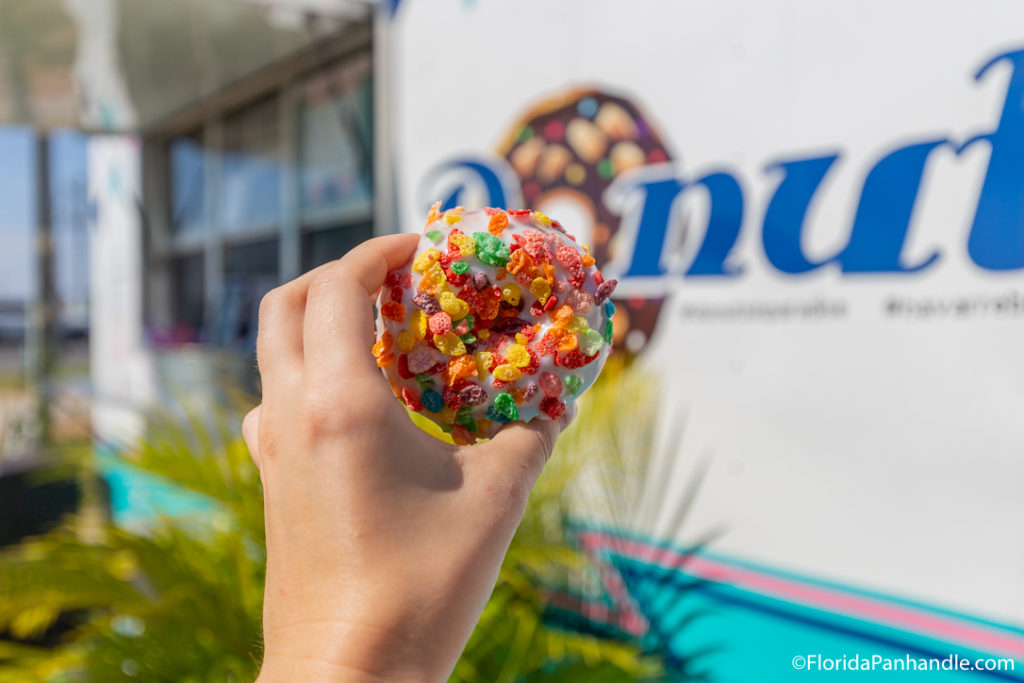 For breakfast, there's perhaps nothing better than a cup of coffee and baked goods galore from Donuts in Paradise. You'll want to swing by early for a chance at their most popular donut flavors, like Oreo, maple bacon, and chocolate chip. Have them fill up a box or two with all your selections, and then take it down to the waterside for sweet treats on the beach.
Lunch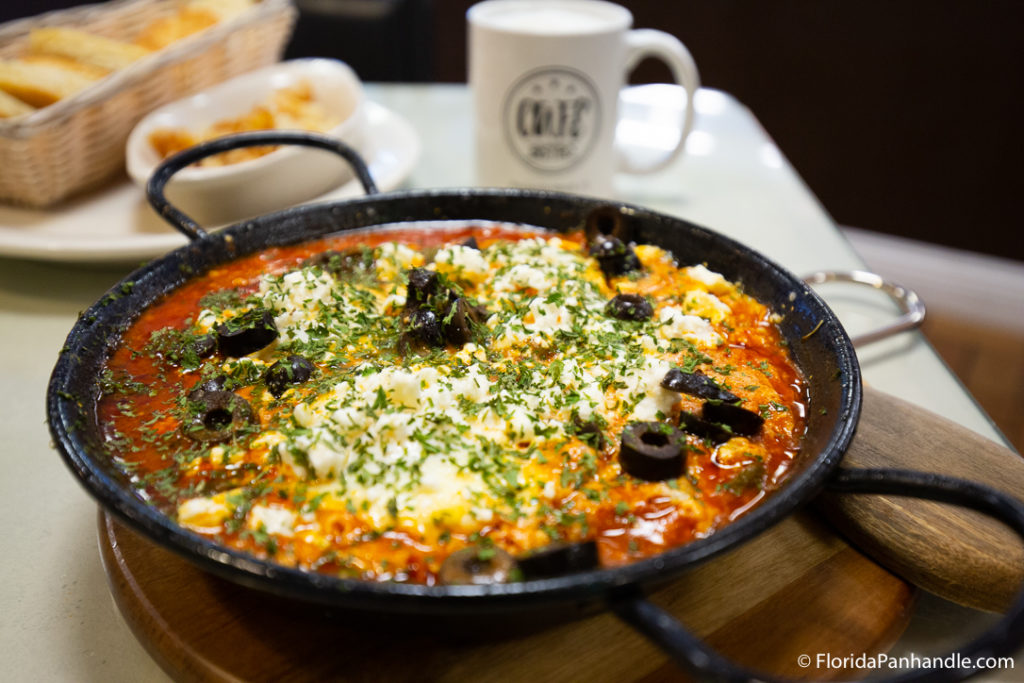 As your beachside adventures kickstart your appetite, skip on over to Café Bistro for a tasty lunch. They have absolutely everything from pizza pies to Mediterranean delights, including Greek salad with olives, feta cheese, and a tantalizing housemade dressing. Before you head out at the end of your meal, ask to buy at least a pound of their fudge to satisfy your sweet tooth later in the day.
Dinner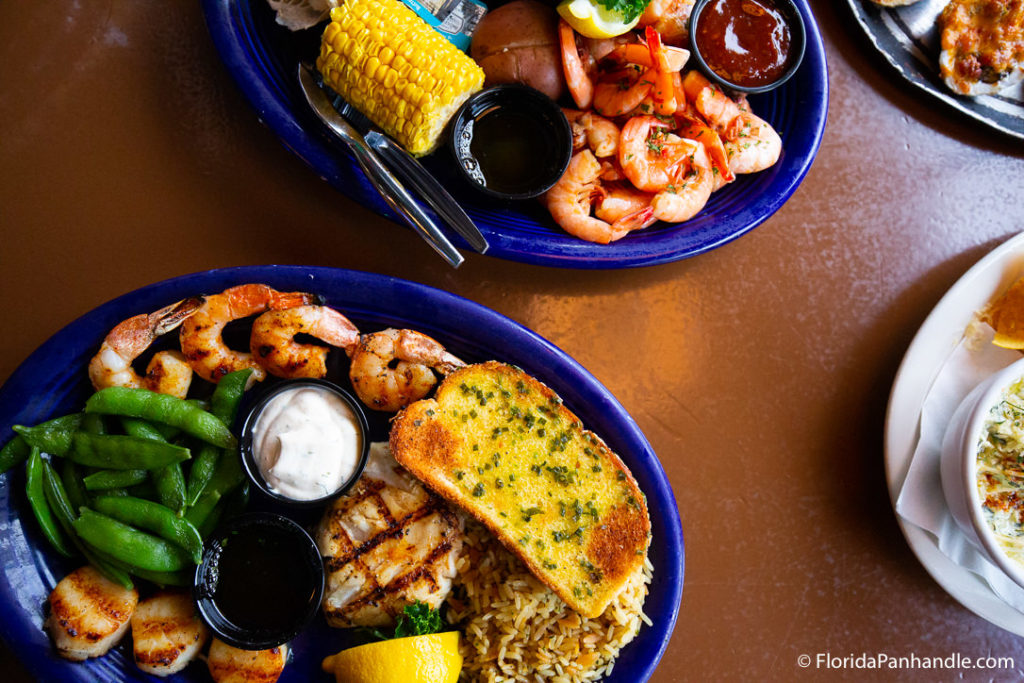 All the Pensacola seafood flavors you could ever want are always on tap at Peg Leg Pete's. This restaurant boasts a friendly atmosphere, excellent service, and all the best dinner dishes, like Rockefeller oysters, grouper nuggets, and chargrilled Mahi-mahi. You can even grab a big plate of fried catfish, red beans and rice, and other Cajun specialties.
Things to Do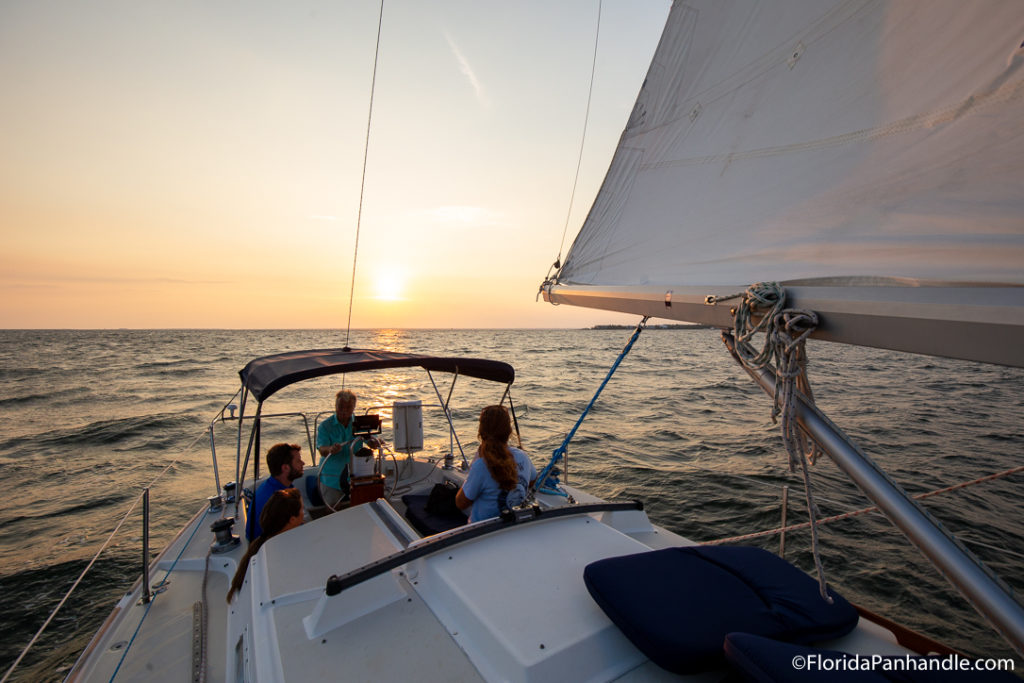 Right after breakfast, check out all the available sailing tours, snorkeling trips, and dolphin cruises from Jolly Sailing & Dolphin Cruise. Then, sign up for the one that speaks to you the most. If you want to snorkel through Pensacola Bay and Santa Rosa Sound, you can do that. Or you can just book a sunset dolphin cruise for the end of the day. Once you have those plans pinned down, spend the rest of the day exploring Fort Pickens. This historic site offers beautiful views and a glimpse into the past plus many photo-taking opportunities.
Day Three
On your last day in Pensacola, you'll get a chance to see the landscape from high above on a parasailing adventure. In addition, you can explore all the animals housed at the Gulf Breeze Zoo. Beyond that, you get another round of delicious food for breakfast, lunch, and dinner.
Breakfast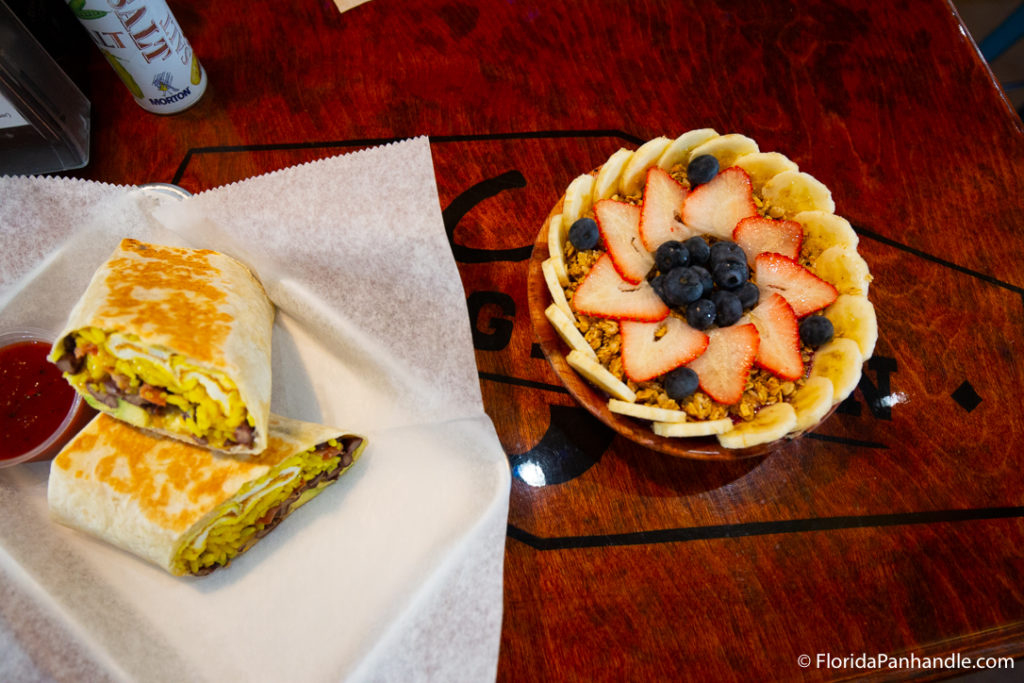 To power through all your adventures on your third day out, go to Café Single Fin for a hearty breakfast. They make it their mission to serve up the full spread of foods from pancakes and French toast to breakfast burritos and burgers. They even have vegan burgers, scrambles, and other delicious dishes that let you skip the meat in style.
Lunch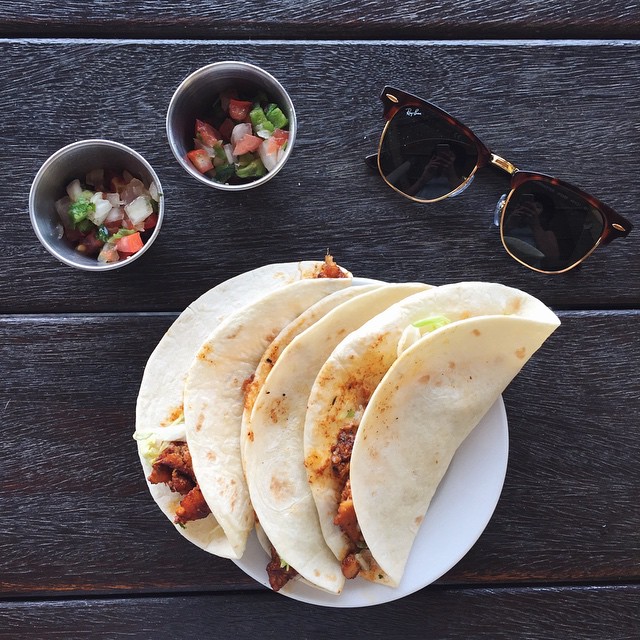 At Hemingway's Island Grill, you can fill up your belly with comfort food while soaking in the tropical atmosphere. Their most popular lunchtime dishes include coastal crab claws, baked oysters, and seafood gumbo. If you want something a little different, ask about their daily specials, which change on the regular.
Dinner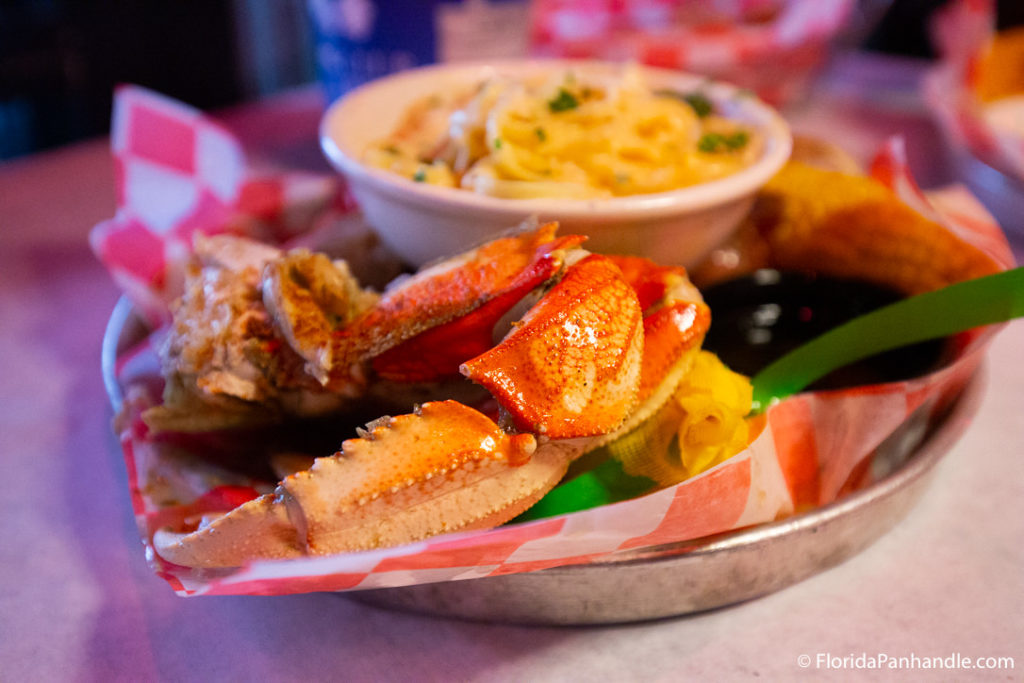 At the end of your adventures, you'll want to fill up on seafood of all kinds at Crabs on Pensacola Beach. As their name suggests, their menu centers around all the different types of crab, including king and Dungeness. They also have fish tacos, beer-battered Gulf shrimp, and everything in between. Once you're done eating, stick around to hear their live music as you wait for your belly to make room for their key lime pie.
Things to Do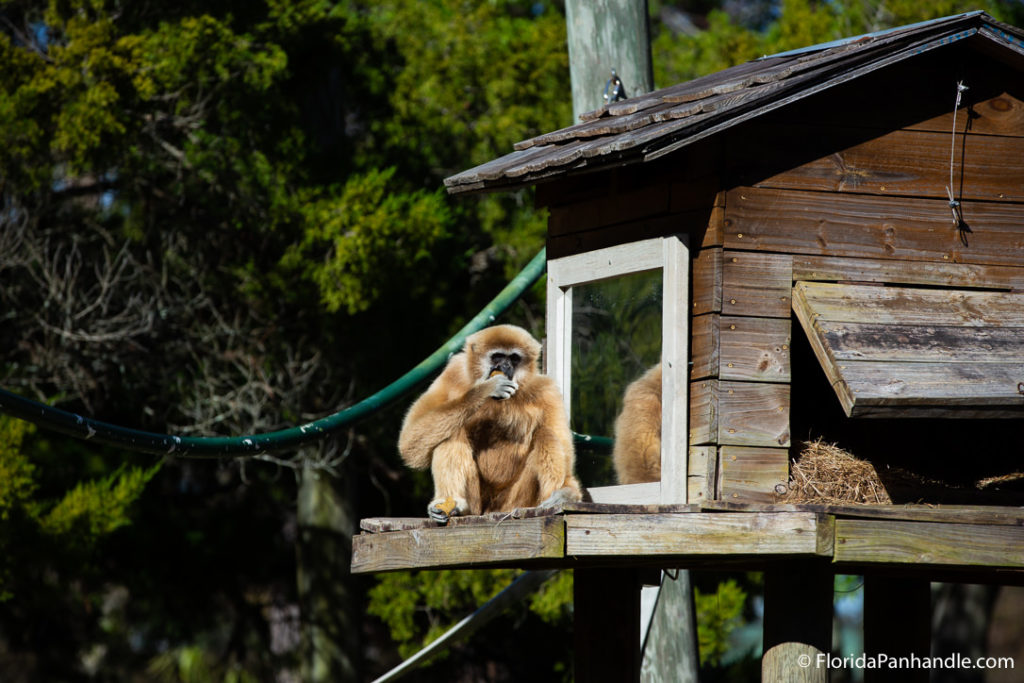 After you get breakfast, zip on over to the Gulf Breeze Zoo to see over 800 animals in their beautifully designed habitats. You'll want to bring along your walking shoes since the zoo spans over 50 acres along the coast. Then, rest up over lunch before going over to Casino Beach. While there, you can grab a ride on a parasailing adventure to see the landscape from a whole new perspective.
As you move through this itinerary, you are able to experience all the best that Pensacola, Florida, has to offer. Then, the next time you come through town, you can do it all over again or use your newfound knowledge of the region to build your own itinerary of a lifetime.