In Panama City Beach, outdoor beauty is by no means limited to sand, sun, and waves. The region is also known for its wonderful golf courses, which offer the opportunity to perfect your game in a scenic and friendly environment. Many of these destinations appeal to both beginners and experienced golfers, both of whom can enjoy the pristine setting and the accessible challenges on the greens. As you prepare for the ultimate golf outing in Panama City Beach, keep these top options in mind:
Holiday Golf Club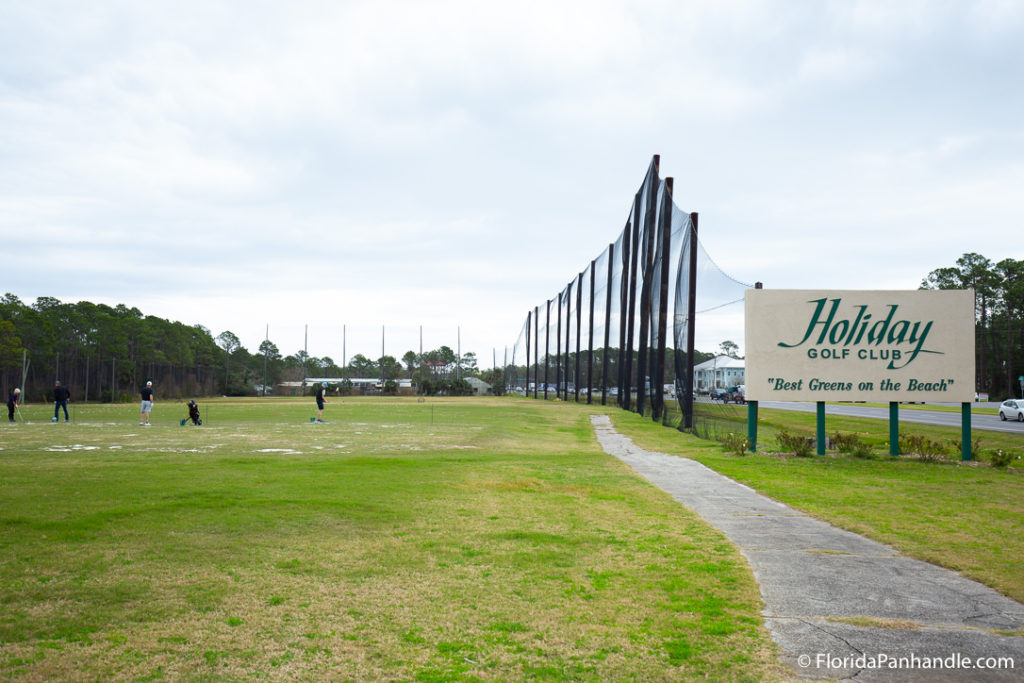 Discover the "best greens on the beach" at the Holiday Golf Club, where you'll be impressed by the meticulous maintenance on display. This recently remodeled 18-hole course features TifEagle turf and offers a par 3 experience as well as a driving range. With several different tee positions, Holiday Golf Club can be enjoyed by a wide range of players, regardless of their handicap.
When you're not hitting up the greens, you'll be exploring the equipment and apparel on display at the pro shop or leveling up your golf game with help from PGA staff members at the onsite chipping and putting areas. After a successful outing, stop by Mulligans Bar & Grill to relax with a beer.
Bay Point Golf Club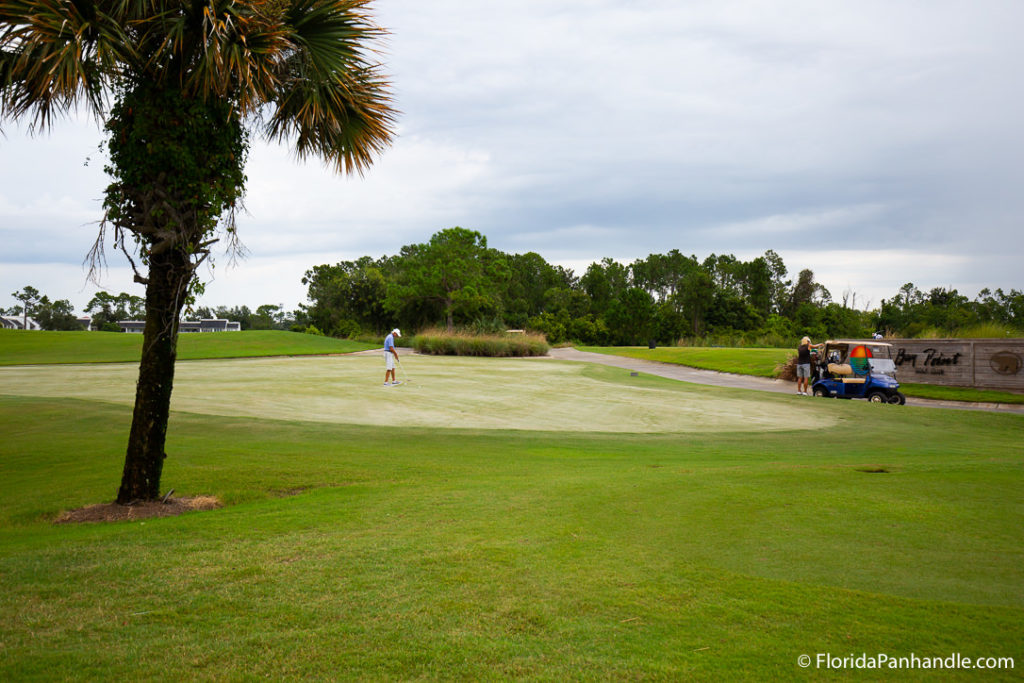 If you're obsessed with Nicklaus golf courses, you'll feel right at home at the Bay Point Golf Club. This challenging course emphasizes the mental aspects of the game of golf, forcing you to take on every move with a strategic slant. If you're not on your game, you might fall victim to one of the course's many water hazards.
While this location tends to appeal most to experienced golfers, it's not necessarily out of reach for beginners or intermediate visitors. If you feel discouraged during the first five holes, stick it out, as the course tends to grow easier with time. No matter your level of play, you'll quickly realize why the Bay Point Golf Club has earned several Panama City News Herald Best of Bay awards over the years.
Signal Hill Golf Course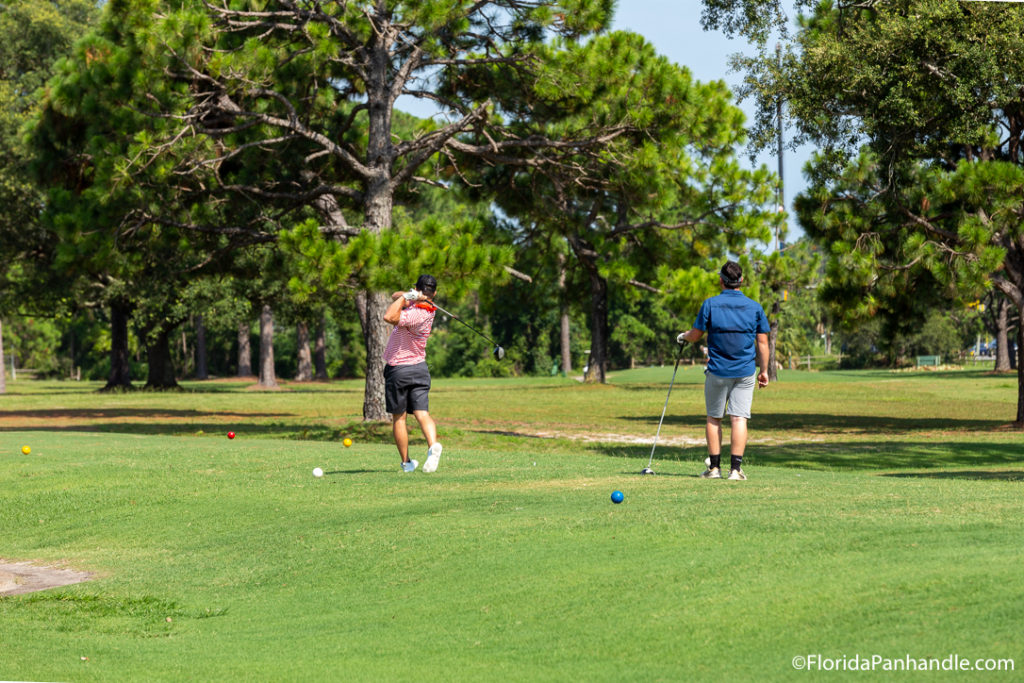 The precise, yet forgiving fairways at the Signal Hill Golf Course provide an elite experience that is only improved upon by the luscious scenery. Beginners who prefer to avoid the challenges at the Bay Point Golf Club may enjoy this novice-friendly course, which is wonderfully free of debris and other obstructions.
Another feature that casual golfers checking out Signal Hill will appreciate the reasonable greens fees and cart rentals, which make a leisurely afternoon at this course surprisingly affordable. Don't forget to stop by the pro shop and snack bar during your visit.
Shark's Tooth Golf Club
Tucked within the Wild Heron community, this lovely destination exemplifies the best of Emerald Coast golf. The course meanders through protected wetlands, with several wooden cart path bridges guiding you throughout your quaint, yet elegant journey. The pace of play tends to be slow, but that's actually a top advantage for many visitors, who prefer the relaxed approach of this course.
While the member's club is technically private, it is accessible to those staying at the WaterColor Inn & Resort. If you're able to visit, you'll appreciate the intimate feel of this destination, which is uniquely serene even as compared to the generally peaceful golf course environment.
Set aside your swimsuit and towel for a day as you take on the fairways of Panama City Beach. You'll love the athletic and mental challenges of the city's best courses, as well as the photo-worthy scenery available from the unique vantage point of the greens.