With the Gulf Coast right at their doorsteps, Destin restaurants can easily serve up seafood dishes every day of the week. As they source their seafood locally and incorporate many other fresh ingredients, their menu items transcend all else, bringing people in from far and wide.
If you're ever in the neighborhood, getting your fill of seafood is a must. But where should you go? Well, you have many awesome options all across this city. Just take a look at this list to see which ones suit your fancy.
Boshamps Seafood and Oyster House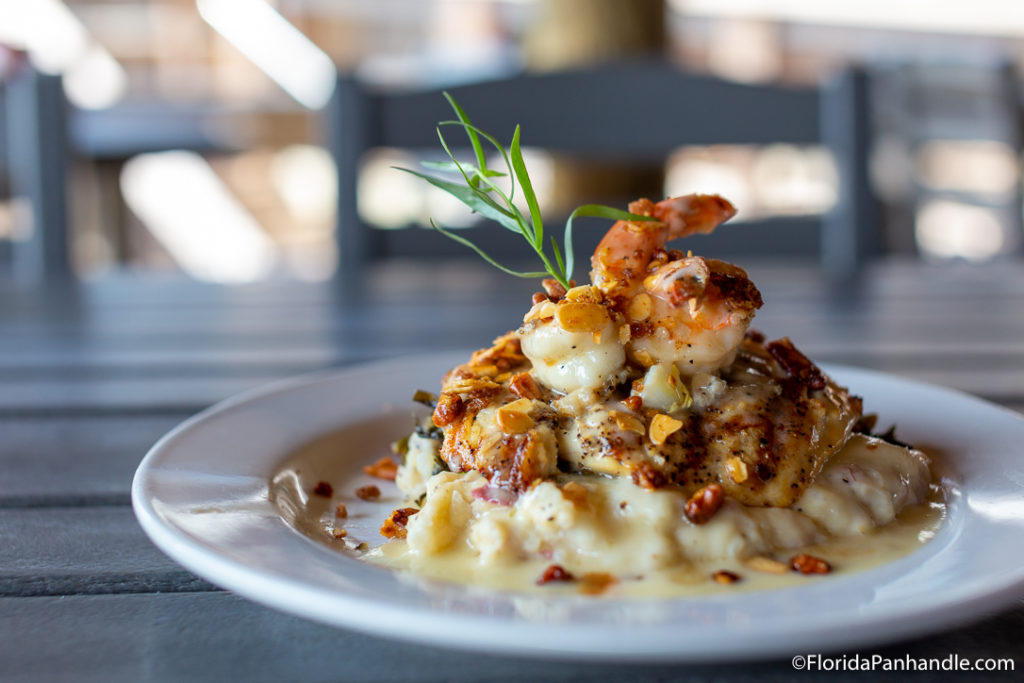 Waterfront views, live music, and fresh seafood dishes galore make Boshamps the place to go when your stomach starts rumbling. Their chill atmosphere sets the stage for an amazing meal, which should always begin with their tasty appetizers.
Blue crab claws, feta cheese dip, and everything in between promise to whet your appetite in style. From there, you just have to decide if you want to hit up the oyster bar or go all out with a fisherman's feast.
Brotula's Seafood House & Steamer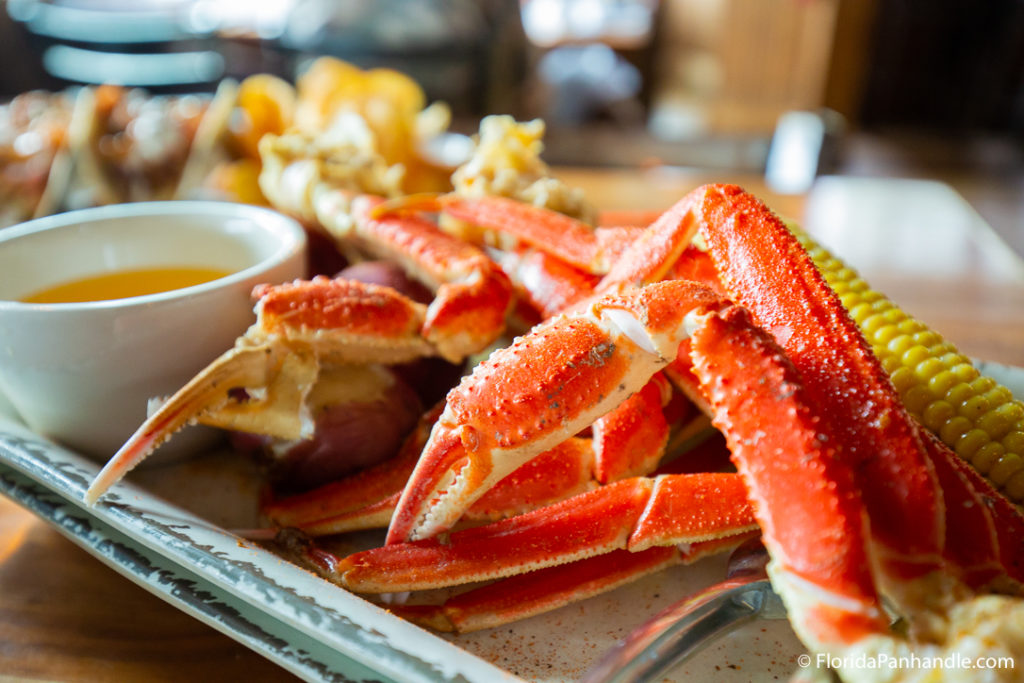 At Brotula's, they make it their mission to always use the freshest ingredients from local vendors to share all the adoration their restaurant gets. They use those ingredients to create the full spread for brunch every Sunday plus serve up lunch and dinner all week long.
Their gumbo is a must no matter when you visit as it is made with seasonal ingredients and a whole lot of love. You also cannot lose in getting a steamer or boil of your choice, which are made with lobster, shrimp, crab, and so much more.
Jackacudas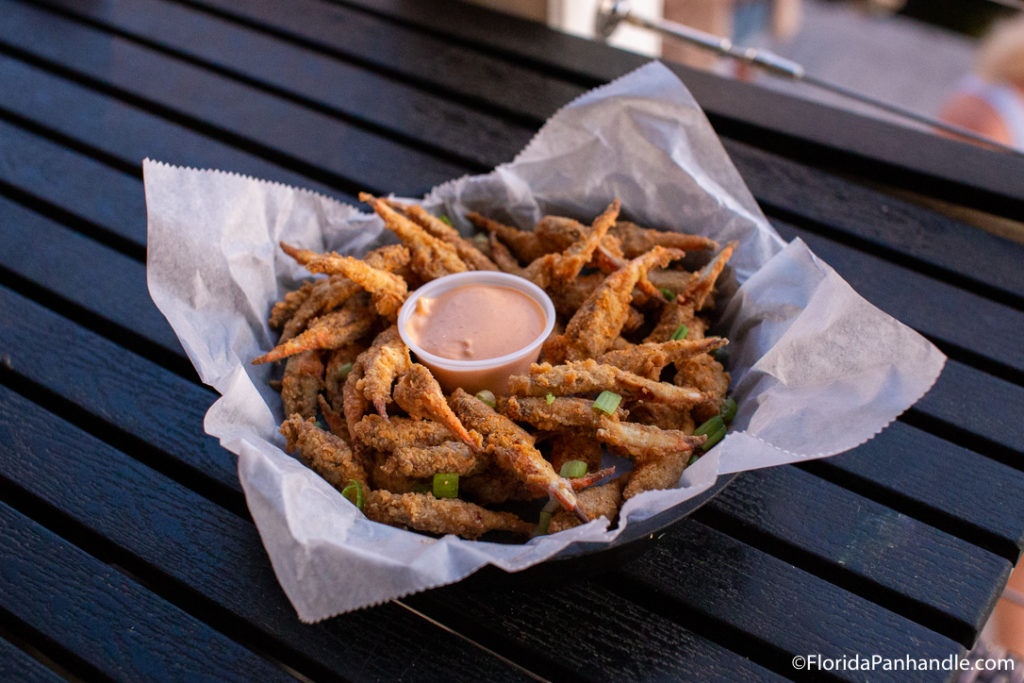 Jackacudas goes beyond serving up delicious food to providing the full dining experience. From their relaxed atmosphere to their friendly service, they go above and beyond in helping you enjoy your meal to the fullest.
Their menu is out of this world as well, featuring sushi, poke bowls, and wood-grilled fish caught fresh off the coast. Even though their generous portions promise to leave you satisfied, remember to save room for dessert. You can always count on their signature Jack's Pie to tantalize your tastebuds.
Slick Lips Seafood & Oyster House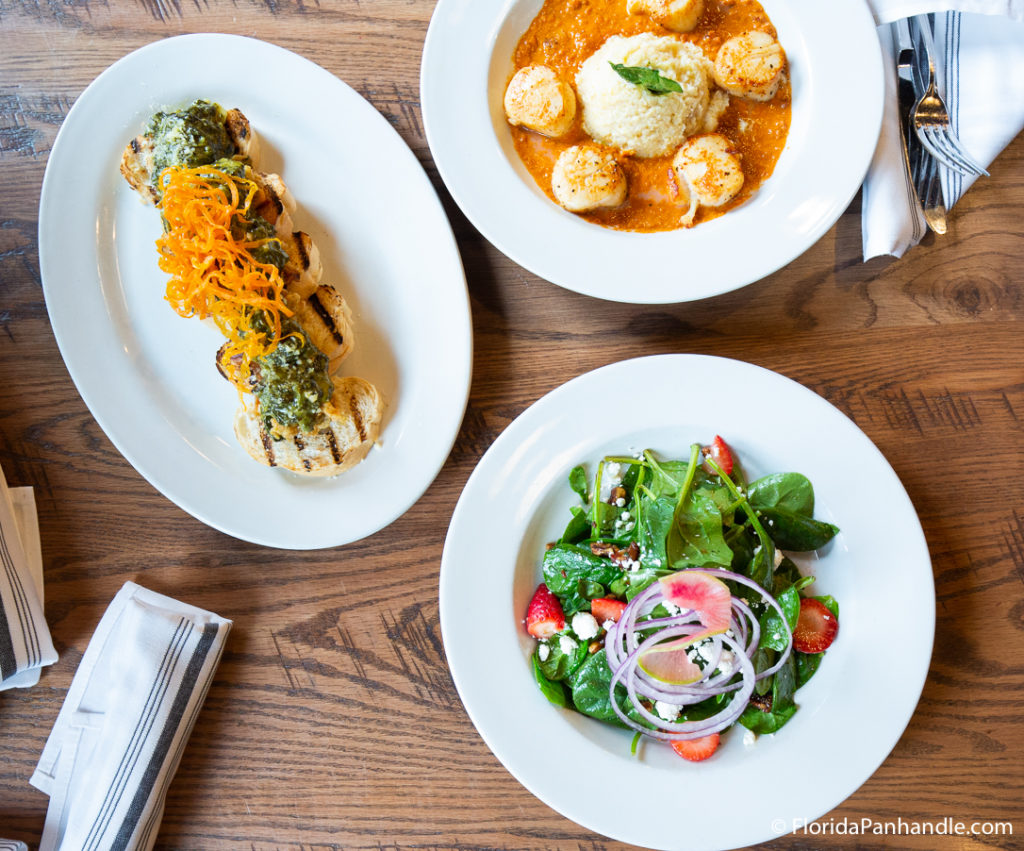 Amberjack might serve as Slick Lips namesake, but that's not where their seafood experience ends. They are a full-service seafood restaurant and oyster bar with a dedication to taking Gulf Coast delights to the next level.
They hit the ball out of the park in everything they do. Their chargrilled oysters are decadent. Their seafood gumbo is award-winning. And their local catch of the day never fails to impress. If you want a taste of their namesake, however, it's all about the Bacon Wrapped Amberjack with mashed potatoes and seasonal veggies.
Marina Cafe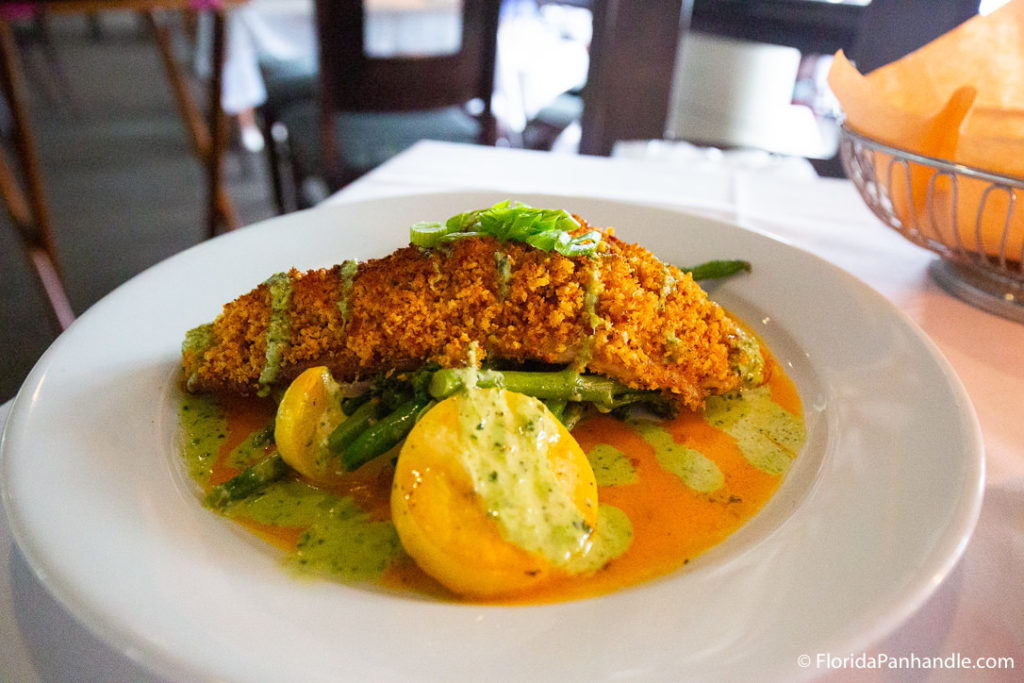 When you come to the Marina Café, you get the full five-star dining experience. Their inviting atmosphere welcomes you in, their servers treat you like family, and their food is simply exquisite.
They have separate menus for the bar, dinner, and sushi plus a full spread of dessert offerings. Their most popular dishes include their sea crab bisque, pan-seared redfish, and Australian rack of lamb. They have so much on their menu that you could visit every week for a year without trying it all.
Dewey Destin's Harborside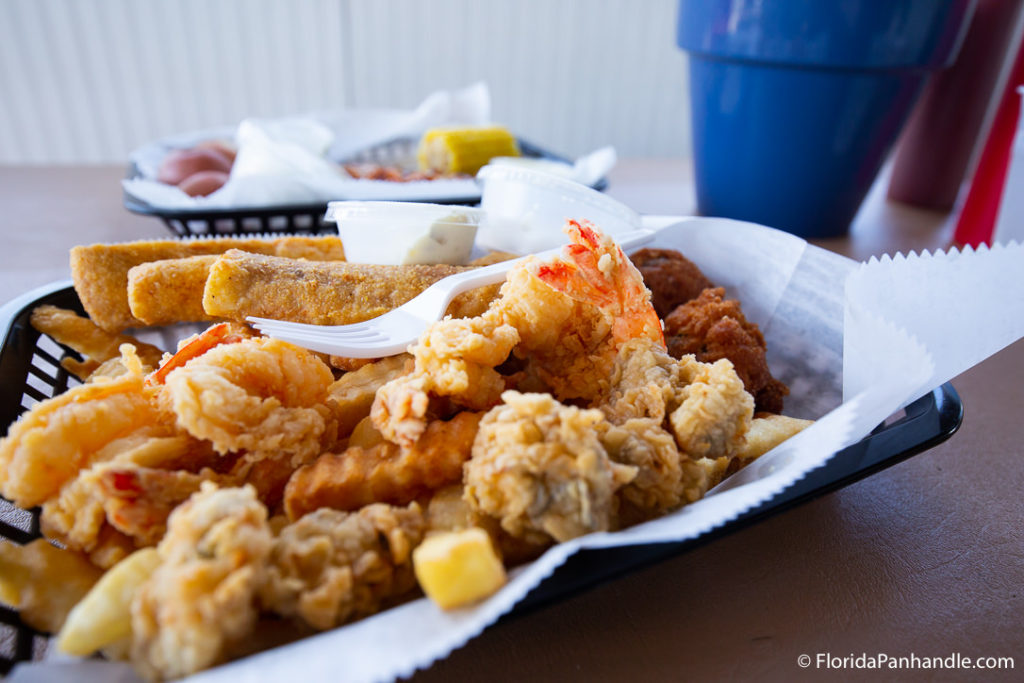 If you want to gaze upon the harbor while dining upon all the Gulf delights, Dewey Destin's Harborside restaurant is just what you need. They have a standard menu you can count on plus a blackboard menu that's always full of surprises. On the blackboard, you can find all their fresh catch of the day creations and much more.
Their regular menu is equally spectacular with its tasty appetizers, seafood entrees, and USDA Choice black Angus beef dinners. Even their salads are well worth a look, especially the ones topped with mahi-mahi, grilled tuna, or the catch of the day.
Louisiana Lagniappe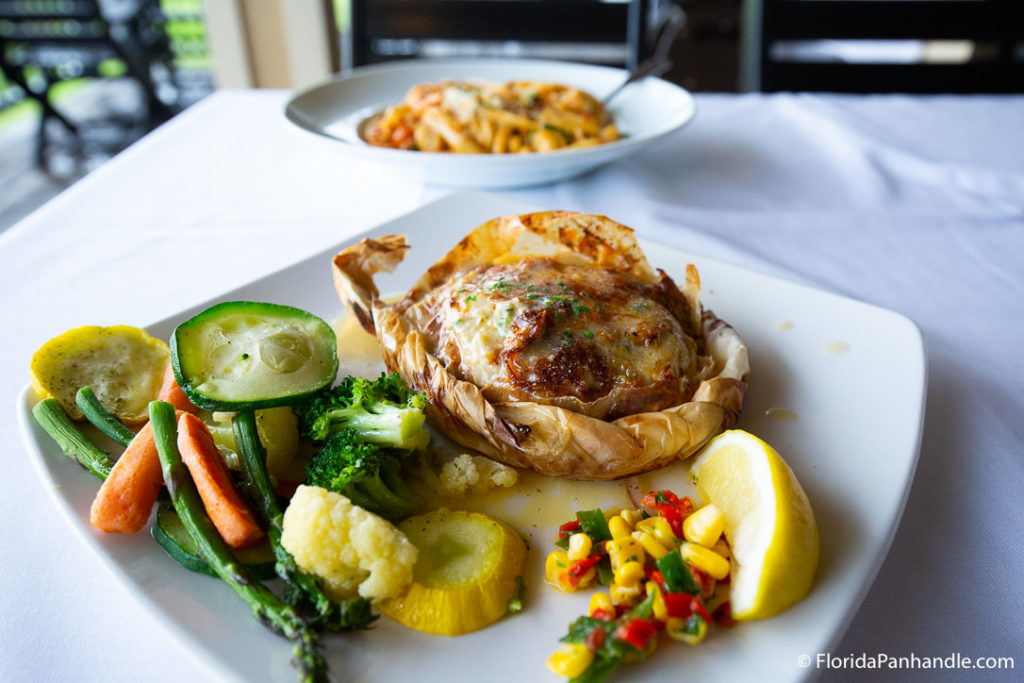 At Louisiana Lagniappe, you can trust that you'll be treated like royalty at every visit. Their service quality is second to none, giving you the best dining experience around. You'll be equally impressed by their menu chockfull of tantalizing creations.
They have exceptional appetizers, including lobster rangoons and oysters lagniappe. If you can manage to not fill up on starters, you can move onto the chef's selections, lagniappe favorites, or seafood specialties. They even have fried seafood and steaks plus a full gluten-free menu for those who need to avoid the wheat.
Stewby's Seafood Shanty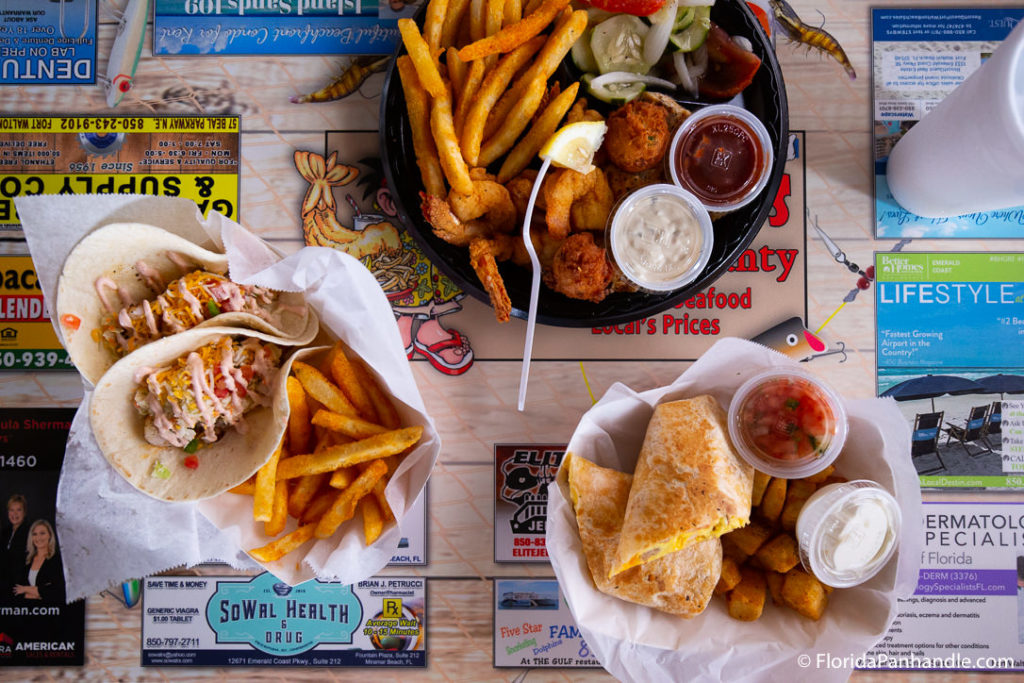 If you want a low-key dining experience that doesn't skimp on the flavor, get on over to Stewby's Seafood Shanty. They are always thrilled to serve up your fan favorites as full meals or ala carte.
They have popcorn shrimp, smoked fish dip, and calamari done right. Their menu also includes the grilled fish of the day, fried fish of all kinds, plus combo dinners in case you cannot choose between all the options. Whatever you do, don't skip the gumbo as it's filled to the brim with all the best flavors of the Gulf.
Beach Walk Cafe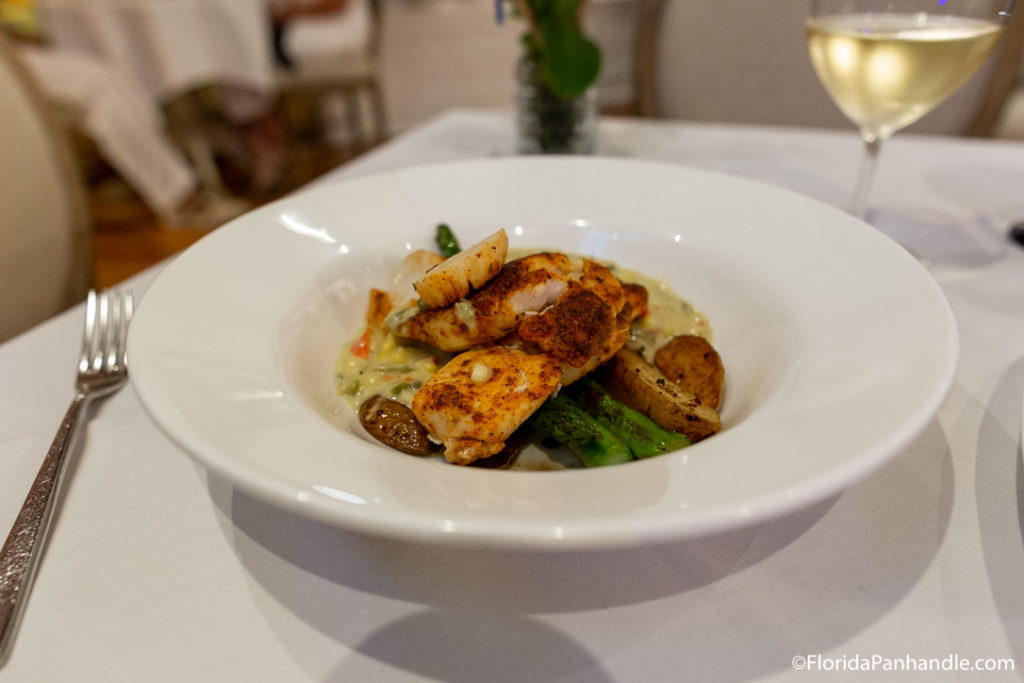 The Beach Walk Café offers you the whole VIP dining experience right on the beach. You can dip your toes in the sand while browsing their menu and take in the gorgeous view ahead all throughout your meal. If you prefer to dine inside, they will still make you feel like the most important guest in the room.
Their dinner menu has an endless array of popular seafood dishes, like Grouper Vince and Blackened Diver Sea Scallops Pasta. If you're in the mood for more turf than surf, the Truffled Marsala Chicken won't disappoint.
Whether you pick just one of these restaurants or commit to trying them all, your meal will be one to remember. Wherever you end up going, bring along a huge appetite, so you can try all the creative appetizers, meals, and desserts that catch your eye.