When most people picture beach weddings, they imagine destination nuptials in Cancun or Runaway Bay. There's a lot to love about Caribbean resorts, but it's also possible to throw a gorgeous wedding without leaving the country. Florida's Emerald Coast, in particular, is home to some truly magnificent venues. Many of these are conveniently situated in Destin, which boasts the region's best beaches, golf courses, and other wedding-oriented settings. As you search for your dream venue, keep these gorgeous options in mind:
Destin Bay House
An idyllic location on Choctawhatchee Bay grants the Destin Bay House a magnificent backdrop for picture-perfect wedding ceremonies and receptions. The venue's renovated 1950s house is just as impressive as the view, with plenty of space provided for brides, grooms, wedding parties, and guests. The house comes complete with a deck, a screened porch, and even a bridal cottage. This charming venue is ideal for an intimate wedding but can also accommodate larger groups.
Shores at Crystal Beach Park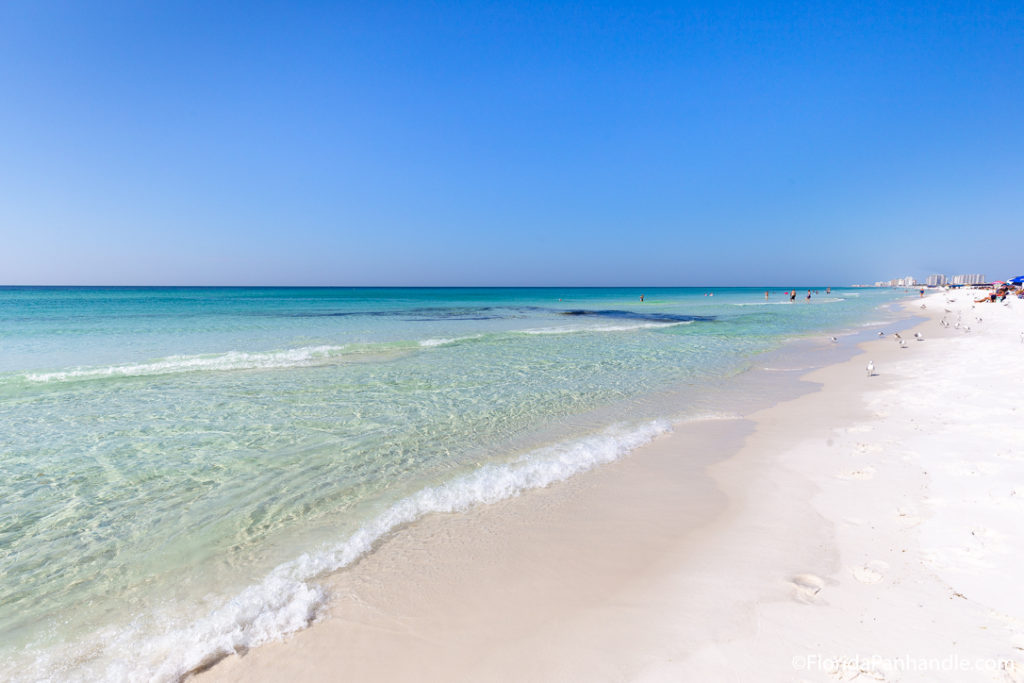 Destin allows for beach weddings at select public locations, including the Shores at Crystal Beach Park. The park is known for its sugar-white sand and expansive views of the Gulf's emerald waters. It also has a large pavilion and restrooms. The beach is far smaller than others in Destin, but this gives it a private feeling that is perfect for a wedding ceremony.
The city requires all those who hope to wed at Destin's public beaches to complete permit applications, but the process is easy. Your efforts will grant you access to a beautiful setting in which you can say 'I do' while you sink your toes into the sand.
June White Decker Beach Park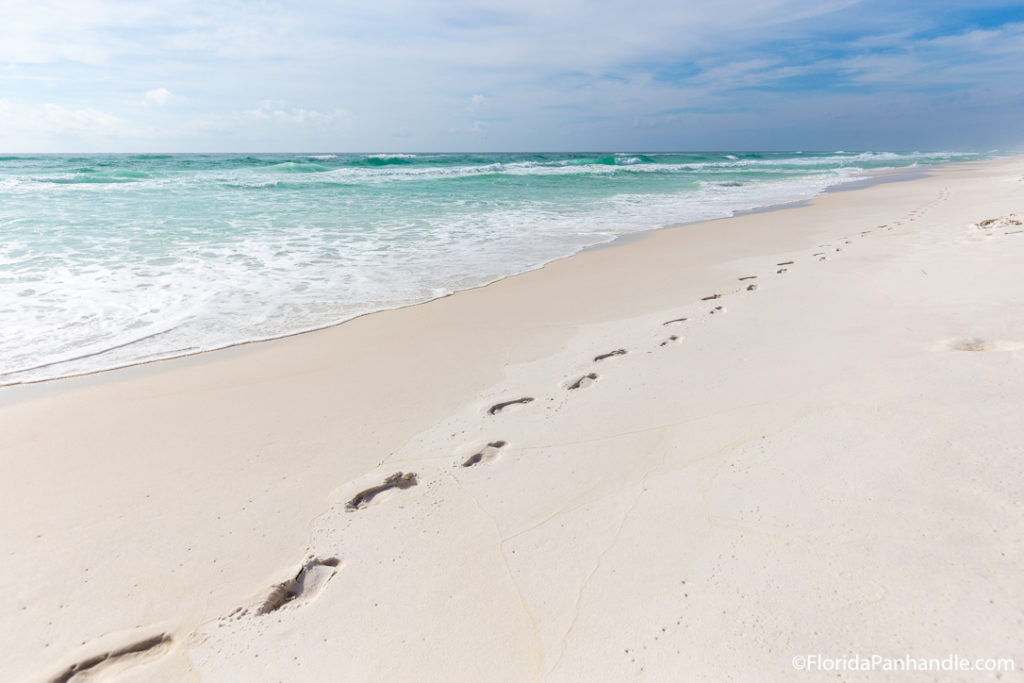 Another park-based beach that provides the opportunity for throwing a lovely, yet affordable wedding, June White Decker Beach offers a secluded setting complete with the city's trademark emerald water views. This beach tends to be more crowded than the Shores at Crystal Beach Park, but its convenient location makes it an appealing setting for accommodating guests from out of town. Plan to apply for a permit well in advance, as this beach is in high demand.
Clement Taylor Park
Situated at the edge of Destin's Harbor District, Clement Taylor Park is the ultimate hidden gem. It's less of a beach-oriented setting than the parks highlighted above, but that's exactly what many people love about it. If you prefer a wedding location that includes plenty of shade, lush greenery, and beautiful flowers, you'll appreciate the understated beauty of this park. It might not be the fanciest wedding location in Destin, but it holds a lot of potential for throwing a private, laid-back, and memorable event.
Kelly Plantation Golf Club
Tie the knot in a perfectly manicured setting that offers breathtaking views. In addition to providing a lovely golf course backdrop, the Kelly Plantation Golf Club offers several inviting spaces that can accommodate weddings of all sizes. The clubhouse is especially ideal, as it features beautiful landscaping and plenty of space to accommodate bands or DJs. The golf club can also handle large outdoor weddings, with ceremonies held on the lawn and receptions under a vast tent.
In addition to providing space for ceremonies, receptions, and rehearsal dinners, the Kelly Plantation Golf Club handles dining. The venue provides a buffet-style experience complete with carving stations, pasta bars, and more. The food is delicious, but you and your guests will be most impressed by the club's welcoming ambiance, which sets the tone for an elgant, yet relaxed experience.
Regatta Bay Golf & Yacht Club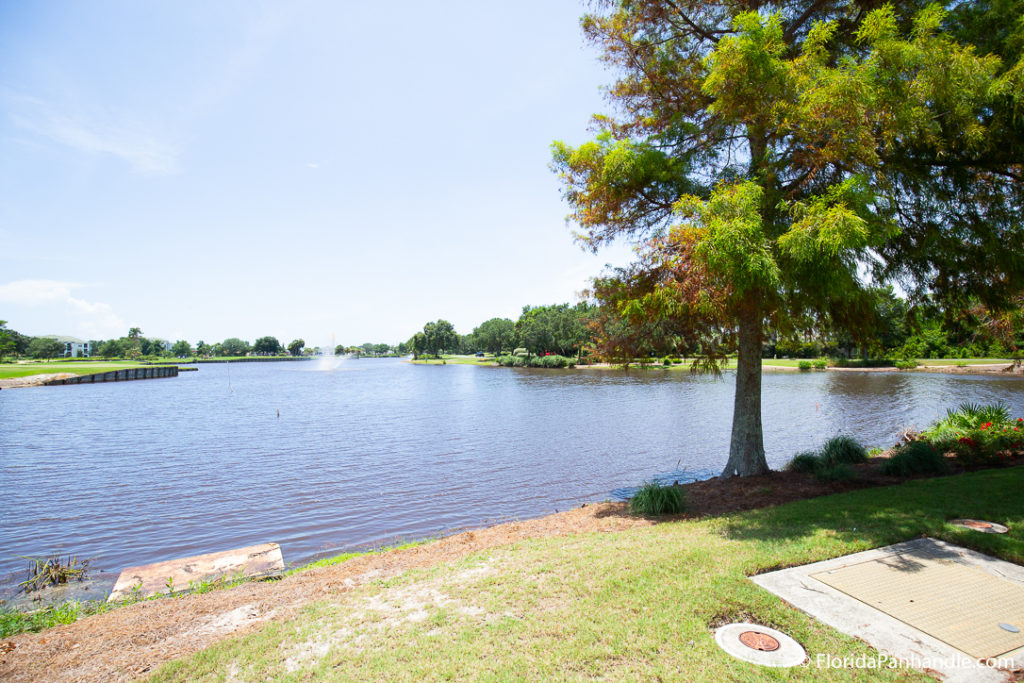 Another sophisticated golf club setting worth considering, Regatta Bay provides a picturesque venue featuring a spacious patio that overlooks a pond and the golf course's lush landscaping. The venue primarily handles small and midsize weddings, with spaces available for as few as ten guests and as many as 150.
Dedicated staff members are on hand to help with all aspects of wedding planning so you don't need to stress about a long to-do list. Take advantage of in-house catering services, including buffet-style and family-style offerings, as well as bar services, champagne toasts, and hors d'oeuvres. From the food to the lighting, you'll be taken aback by the attention to detail evident in every aspect of your dream wedding.
Emerald Grande at HarborWalk Village
If you're hoping to go all-out with a sophisticated ceremony and reception that mimics the feel of a luxurious destination wedding, look no further than the Emerald Grande at HarborWalk Village. This gorgeous venue offers a range of settings that can be personalized as needed to create the perfect backdrop for reciting your vows. Whether you prefer nuptials within an opulent ballroom, on an outdoor deck, or right on the beach, Emerald Grande can bring your vision to life.
Emerald Grande's appeal as a wedding venue lies not only in its stunning setting but also in the unmatched convenience it offers. If you find it stressful to juggle a long list of essentials such as dining, entertainment, photography, and decor, you can always step back and let the experts at Emerald Grande take over. As long as you make your preferences known, you can expect a customized experience that delivers all the precious memories you desire — and none of the stress.
From public parks to luxurious golf clubs and everything in between, Destin provides a variety of venues to accommodate your unique wishes for your big day. Make the most of this beautiful setting as you plan for the perfect Emerald Coast wedding and reception.