Are you coming to Destin, Florida, soon and want to go well beyond basic beachside adventures? If that's the case, then you are in luck. There are a wide range of truly unusual activities awaiting your arrival all across Destin. From flying high above the water with jetpacks to enjoying high-speed hijinks on a banana boat, there's no limit to what you can do on your trip. Ready to get started on your unforgettable adventures? Just use this guide to find the most bizarre activities in town.
Fly High with Jetpacks
If you'd like to feel what it's like to zoom through the sky like a bird, you need to treat yourself to lessons from Sky High Jetpacks. With their team on your side, you can learn how to pilot jetpacks, jet boards, and more.
As the ultra-powerful jets of water propel you into the air, you'll get a chance to maneuver around and even complete a few fun tricks. Once you get the hang of it all, you can even rent equipment for a day out on the water or participate in fun events, like the Destin Fly In, held each year.
Take Sandcastle Lessons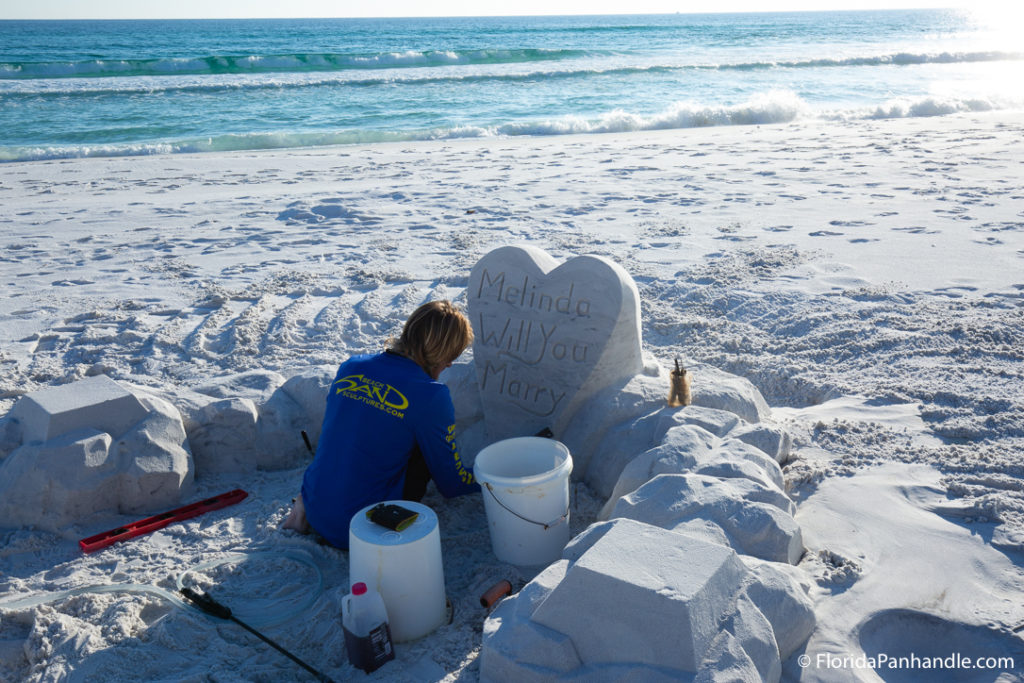 With a shovel and a bucket, the sky is the limit in what you can create from the sand. But if you want to make truly impressive works of art, you also need Destin sandcastle lessons from Beach Sand Sculptures.
To get started, you just have to pick your beach of choice and let them know when to be there. Once their team arrives, they roll out the serious tools and share their know-how, so you can create sand sculptures like the pros.
Ride on a Glass-Bottomed Boat
There's perhaps no better way to see all the action under the water than riding on a glass-bottomed boat. To do that, you just have to sign up for a tour with Boogie's Watersports, Southern Star, or one of the other glass-bottom boat tour companies in town.
Upon signing up, you'll go out onto Choctawhatchee Bay or the Gulf waters, depending on your itinerary. Either way, you'll have a chance to see dolphins, sea turtles, and colorful fish plus tons of other marine life as your boat sails along the waters.
Sail Away on a Pirate Cruise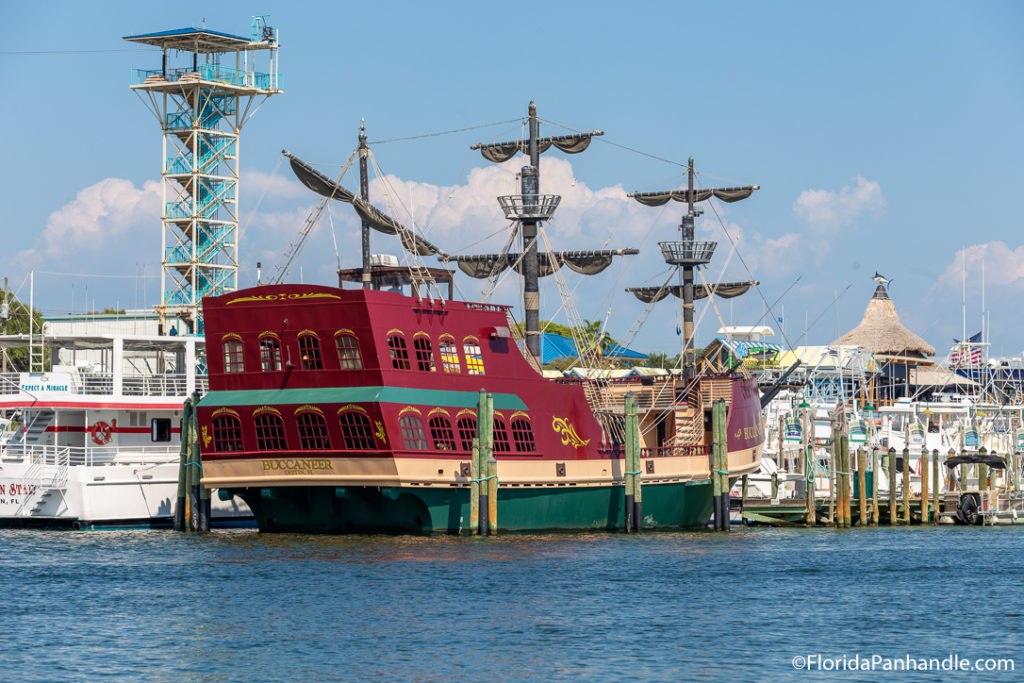 If the pirate's life calls your name, satisfy your need for adventure by joining a pirate cruise with one of the many boat tour companies in Destin, like Buccaneer Pirate Cruise. With their beautifully decorated pirate ship, full crew, and endless entertainment, this boat tour company goes all out in making your dreams of becoming a pirate come true.
As an honorary member of the crew, you'll swab the decks, plunder for sunken treasure, and sing shanties with the best of them. If you prefer to sit back and enjoy the show, you can kick back a few at the bar while watching sword fighting, cannon fire, and water gun battles galore.
Visit Gator Beach, If You Dare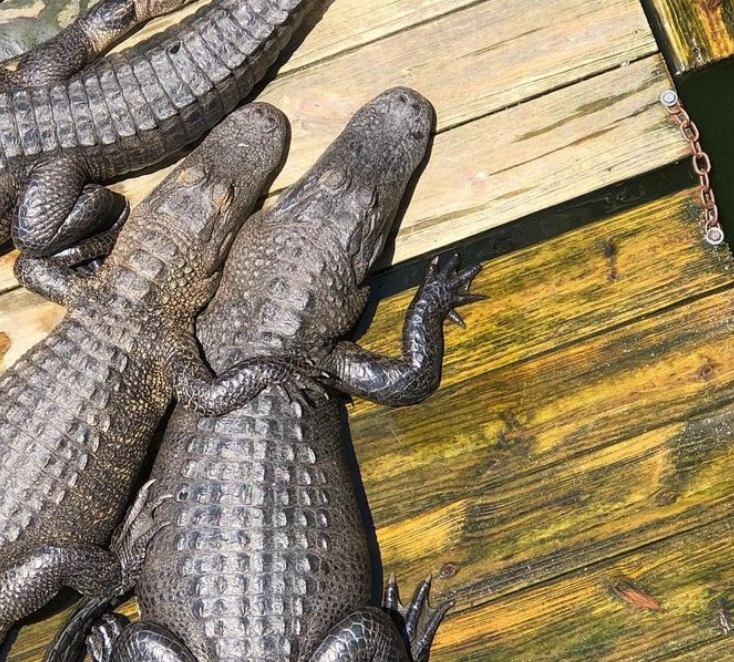 For a chance to see alligators doing what alligators do best – eat, swim, and loaf around – you've got to take a trip over to Gator Beach. Well-known as "The World's Greatest Alligator Park," this Destin hotspot lets you see hundreds of alligators up-close and even hold one of the little ones for a photo op.
If you want to give back to the congregation, just attach a tasty morsel to the cane pole and lower it down into the pond. For even more fun and excitement, stick around for the gator shows – and see if they'll pick you as their brave volunteer.
Go on a Waverunner Dolphin Tour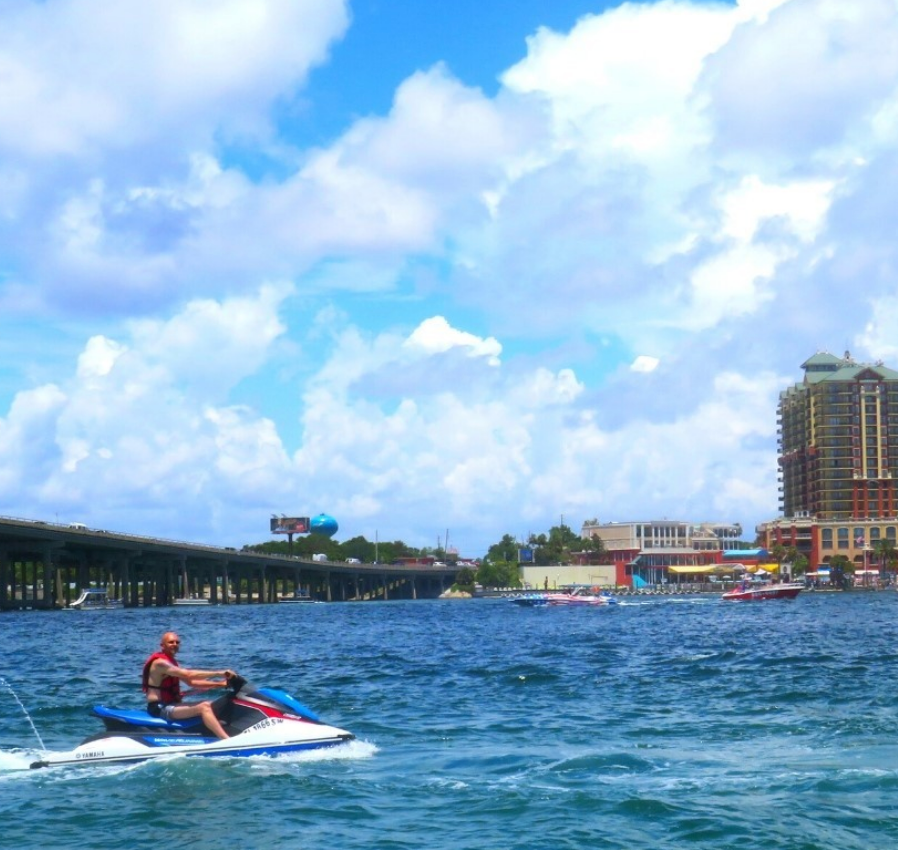 Practically anyone can hop on a boat and go see dolphins from the bow, but it takes real courage to cruise right alongside them on a personal watercraft. If you have what it takes, then sign up for a full Waverunner dolphin tour with:
While flying solo or with up to two additional passengers, you'll get to go to all the top dolphin spots along the Emerald Coast. Once you find your dolphin pals, you can cruise alongside their pod while the wind whips through your hair. Or you can stop for a photo opportunity of a lifetime before trying to catch up to these ultra-fast marine creatures.
Spend a Leisurely Day on Crab Island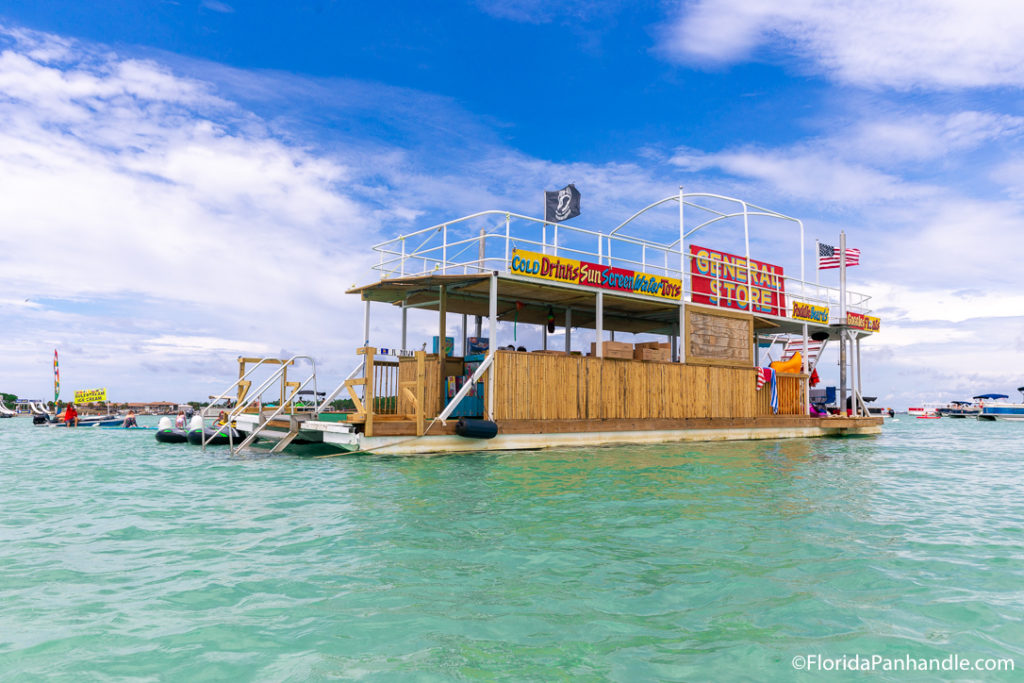 At Crab Island, you get the unique chance to party on a sandbar while grubbing on delicious burgers, BBQ, and more. The drinks flow just as quickly as the surrounding waters, letting you quench your thirst in between all the fun activities.
When you're not kicking back with tasty food and drinks, you can challenge yourself to complete the floating obstacle course without falling off. Beyond that, you'll definitely want to take some time to chat up your fellow visitors and make a few new friends on your unique trip.
Enjoy High-Speed Hijinks on a Banana Boat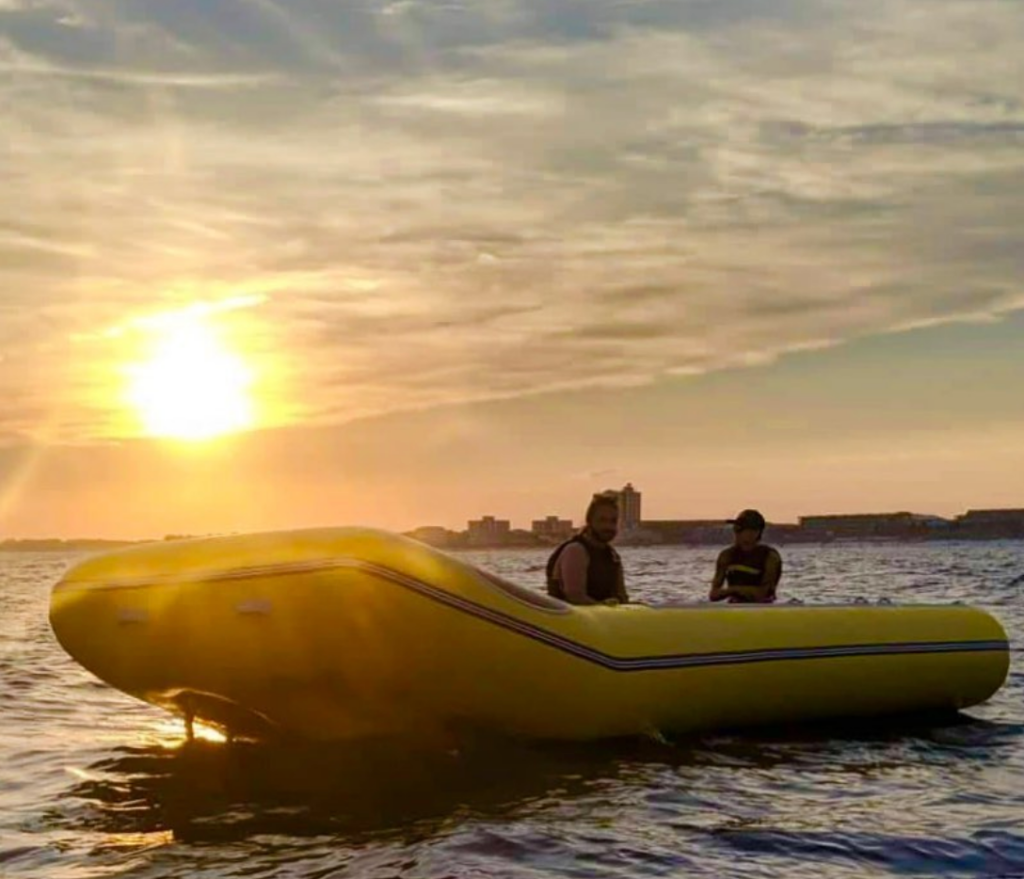 If you really want to experience the thrill of riding across the water at high speeds, a banana boat ride is really the only way to go. To enjoy high-speed hijinks while riding on an inflatable double banana, you'll need to book your spot with one of the top Destin tour companies offering this unforgettable experience.
You can go with Captain Jambo's or any other tour company in the area to get the ride of your life. Once you hop aboard the banana, just hold on as tight as you can to stay put as the wayward fruit bounces along the surface of the water.
If you really want to up the ante, ask your friends and family to join you in enjoying all the most unusual activities in Destin. You're sure to have a ton of laughs and make a lifetime of memories on your trip. Whatever you do, don't forget to bring your camera along, so you can capture your adventures in real-time. Otherwise, it might be difficult to get listeners to believe your tall tales upon returning home.