7 Impressive Vacation Rentals with Hot Tubs in Destin, FL
Along Florida's Emerald Coast, you will find Destin. An enjoyable little fishing village, exciting all visitors that make their way through. With a lot to do and tons of fresh seafood to eat, Destin is the ideal vacation destination. If you are on the hunt for vacation rentals with hot tubs in Destin, then you are in luck.
Check out these 7 impressive rentals with hot tubs for you and your family: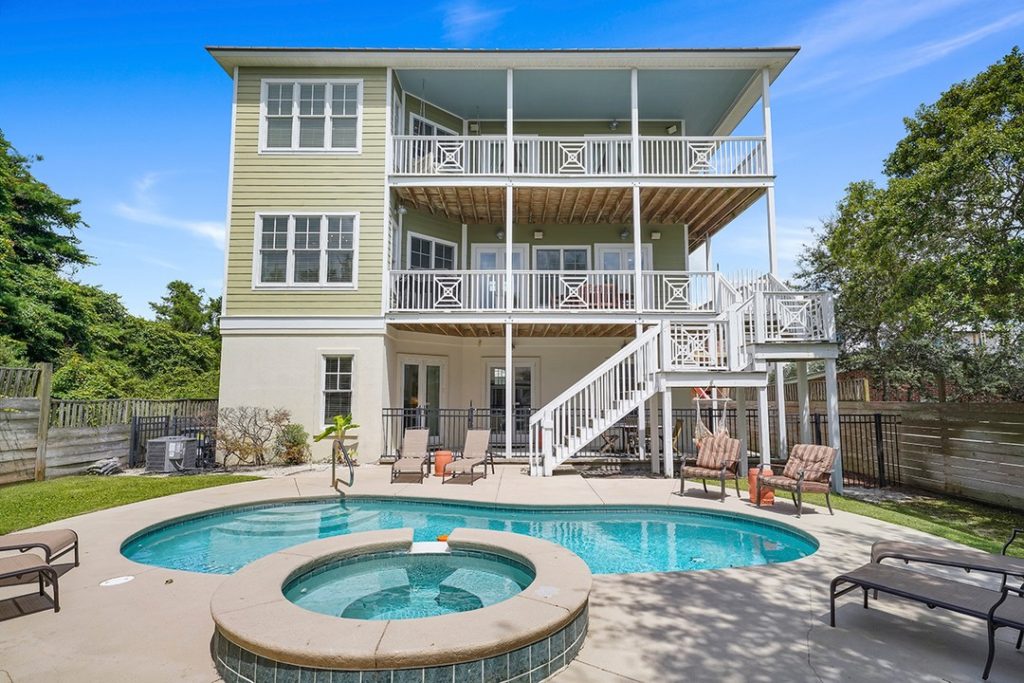 Get ready to break in this stunning vacation rental in Destin this summer. Paradiso Del Mare is currently undergoing a one-million-dollar renovation and will be ready this summer! Aside from the new saltwater pool and hot tub, this home will also feature a completely remodeled pool house with new floors and a kitchenette, six king bedrooms, new paved walkways throughout the backyard, and so much more.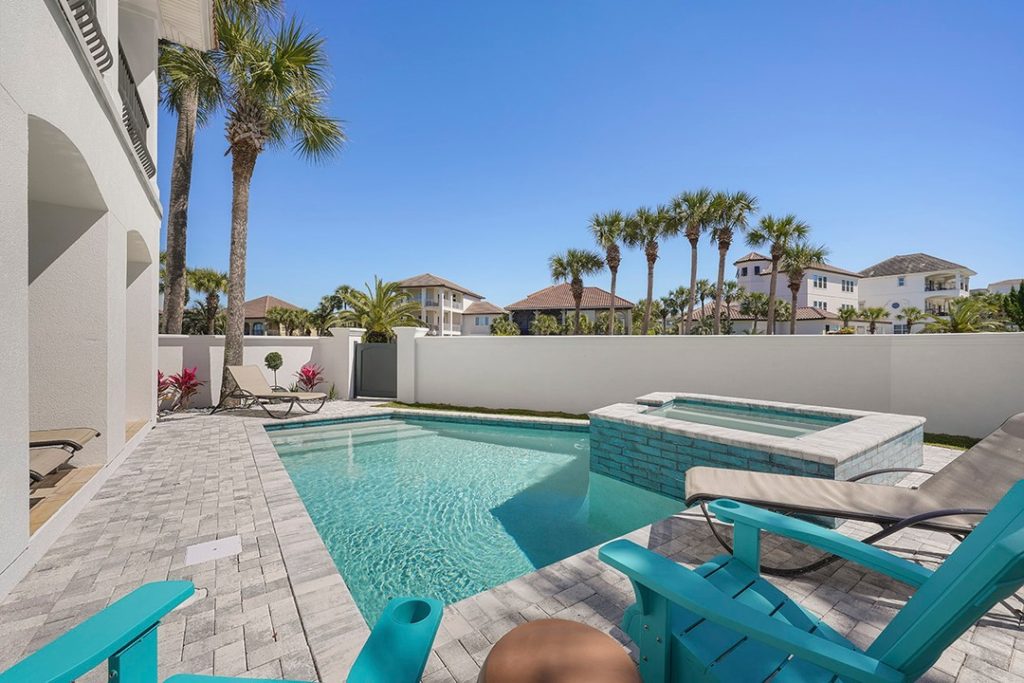 This Destin vacation rental not only offers a private pool and hot tub but also provides complementary bikes for a short but enjoyable ride to the private beach. It is located in a private gated community and offers nothing but pure relaxation. Don't forget about the elevator to help you get around this impressive beach house.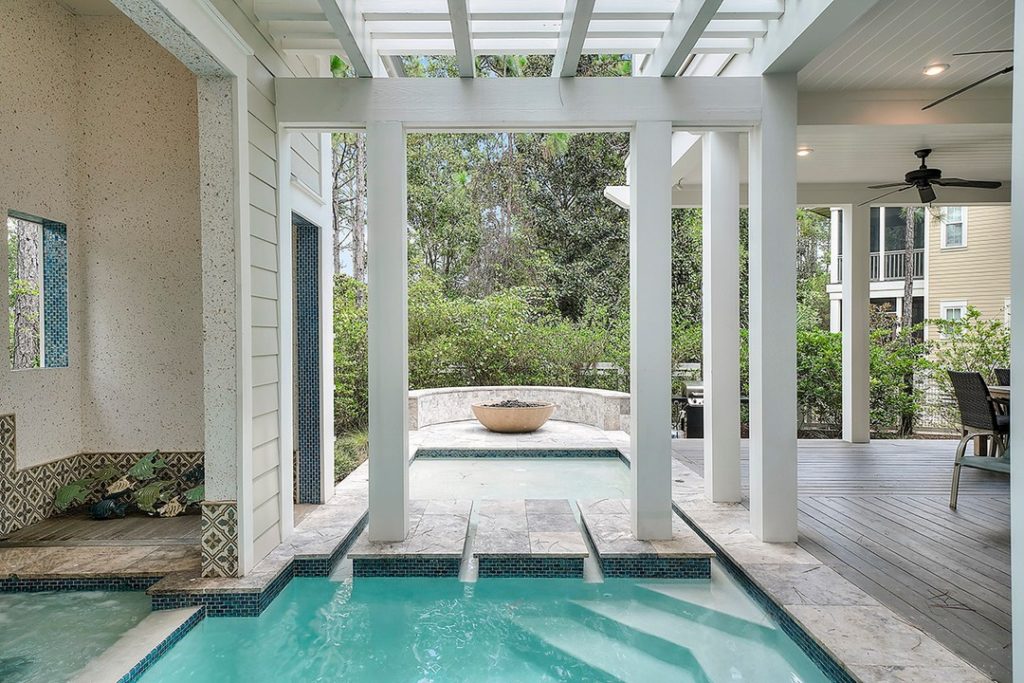 Bring the whole family to Watercolor Reunions. This cozy vacation rental in Destin offers a pool, hot tub, and fire pit all in one place to create unforgettable memories with your loved ones. This new construction he is centrally located and just a few steps away from the Watercolor Crossings Shopping Plaza. Did someone say shopping spree?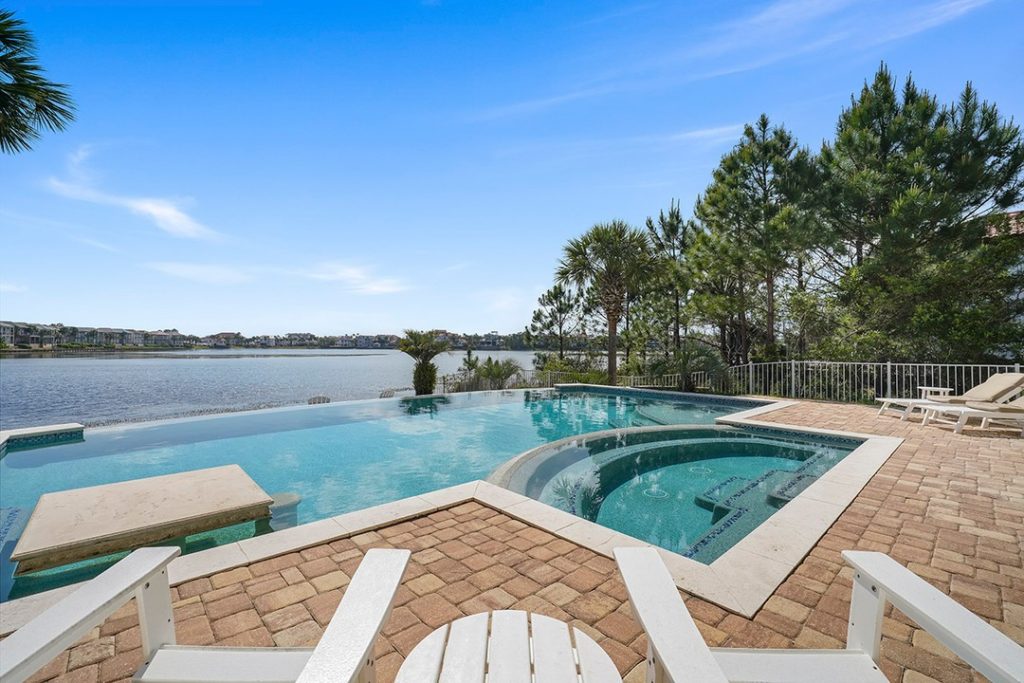 If you are looking for lake vibes instead of beach vibes, then check out Aqua Tranquility. This beachfront vacation rental in Destin has a private pool with a spill-over hot tub, a rooftop deck with gulf views (for the best of both worlds), and so much more. This rental is nothing short of good times.
Southern Jewel is a cozy family-friendly vacation rental in Destin, awaiting your arrival. With more than 4,000 square ft to accommodate the whole family comfortably, this home also features a private pool and hot tub with colorful lights for a late-night splash.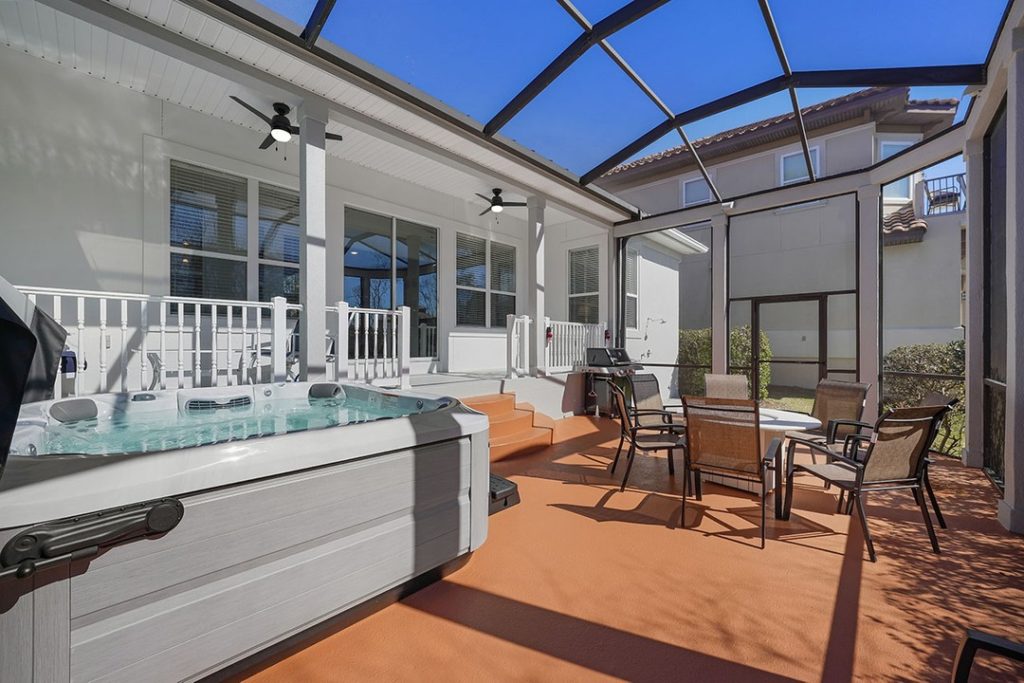 Now I know this rental may not have the private pool and hot tub two-in-one, but it does have just a hot tub. A nice one in fact. However, if you really are craving a larger body of water to swim in, you will have access to Destiny West's community pool. This Destin vacation rental also features a fire pit out on the back patio and a golf cart for mid-day adventures.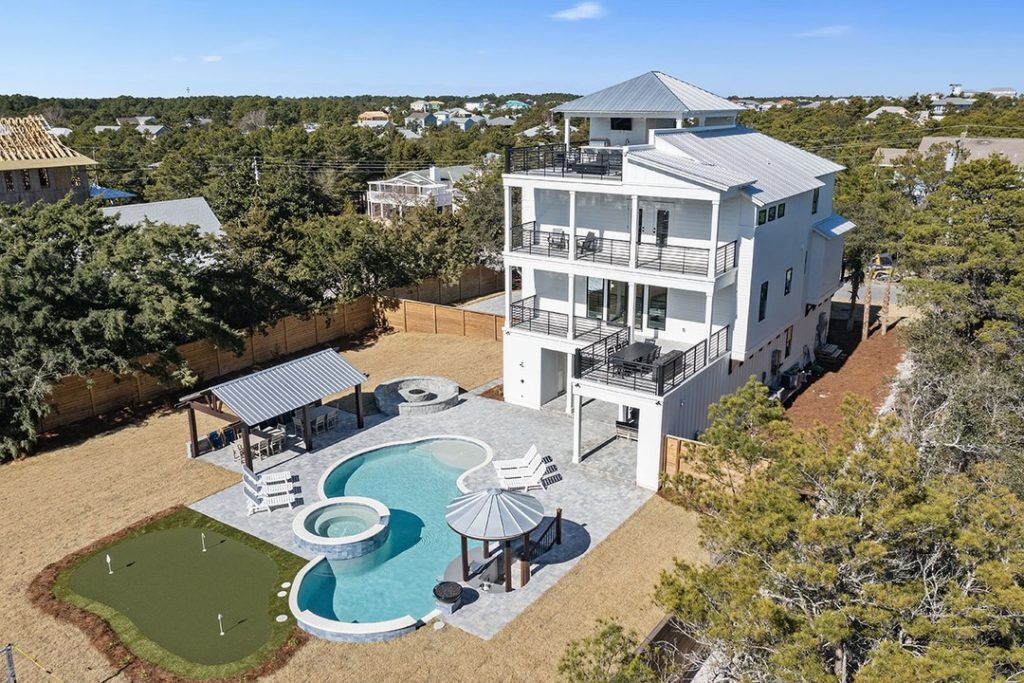 If you are in the market for something bigger and better look no further than Deja Blue. This luxury vacation rental sleeps 28 guests, features a massive private pool and hot tub, and best of all, in my opinion, allows your fur babies to tag along. This house is perfect for large groups ready to unwind and catch up, it even has a private volleyball court and putting green.
As you enjoy your vacation lounging in the sun and taking in the freshness of the gulf breeze, you must be prepared for the unexpected. Check out the top ten things to do in Destin on a rainy day, just in case the sun retires for a day.