Looking for the perfect breakfast spots to try during your Destin vacation? We can't blame you. With limited time to savor the best Destin has to offer, you've got to be choosy about your breakfast plans. Thankfully, you've got plenty of options in this foodie's paradise. We've narrowed it down to our top 5 breakfast restaurants in Destin, with something for just about every taste on the list.
1. Sunset Bay Cafe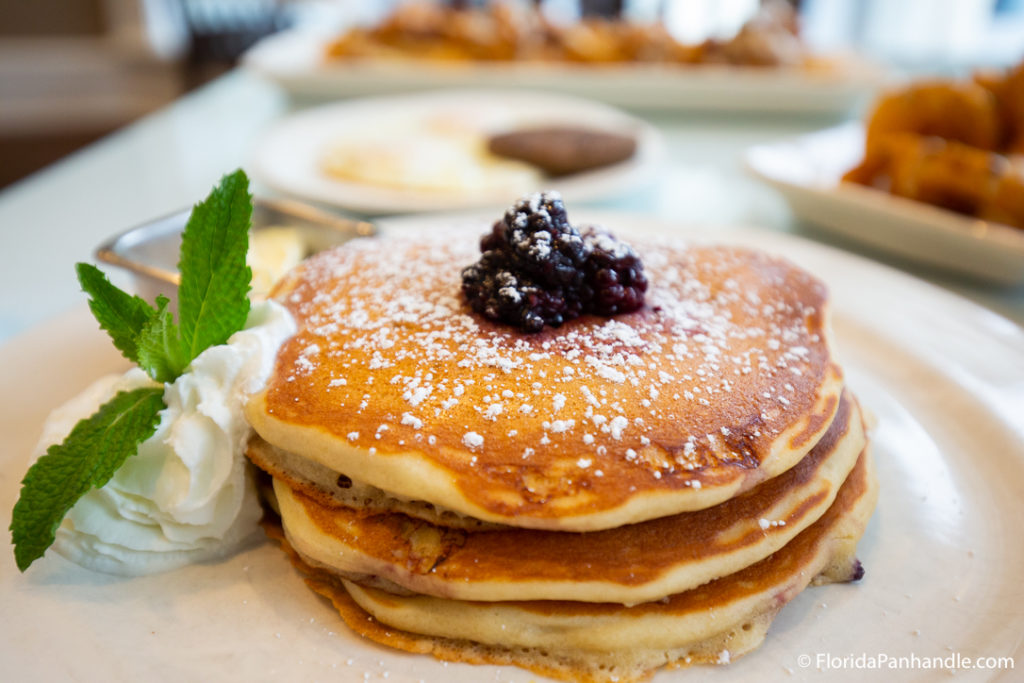 For a slow, leisurely breakfast with a view, it's hard to beat Sunset Bay Cafe. Despite the name, this is a fabulous stop for sunrises as well as sunsets; you'll find an outdoor eating area with fresh air and lovely views, an unhurried atmosphere, and delectable menu options. Whether you're looking for a sophisticated French toast plate or a classic, hearty chicken and waffles, you'll find it here–and it'll be executed to perfection every time. The service is friendly, the food exquisite, and the ambiance is unlike anything you'll find at other breakfast joints in Destin.
2. Capriccio Cafe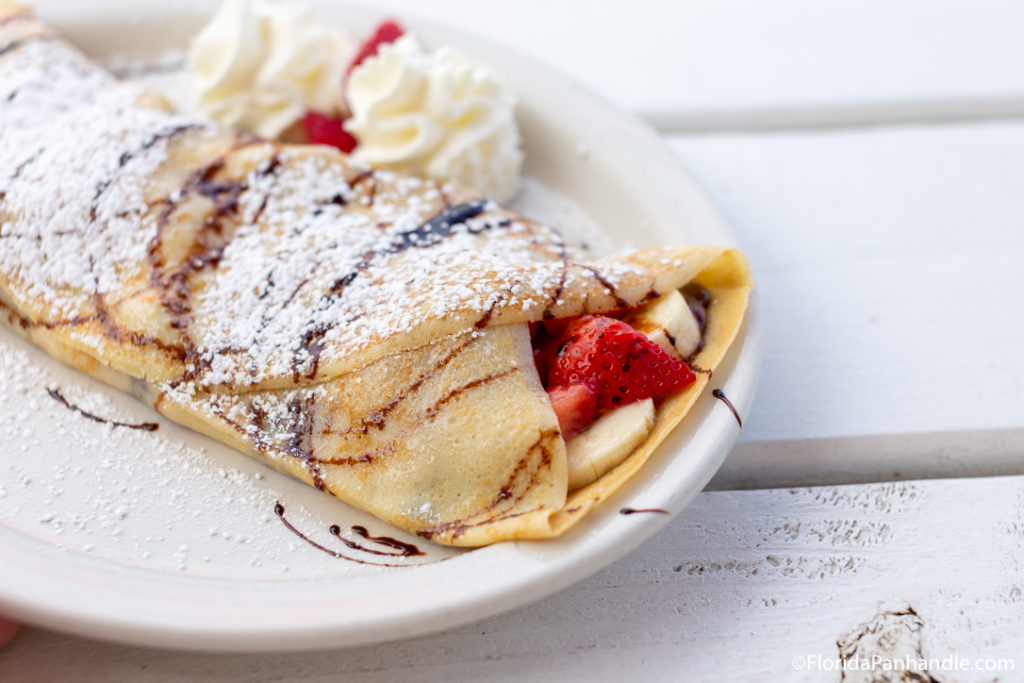 Capriccio Cafe remains popular among locals and visitors who appreciate good European-style coffee and excellent crepes, both sweet and savory. This is the quintessential cozy, snug espresso bar with a contemporary European feel. You'll find a wide variety of breakfast items on the menu, but the crepes are the overwhelming favorites. You'll also find croissants and smoothies on the menu, along with the full range of espresso drinks crafted to the exacting standards you'd expect of a shop owner who's from Milan, Italy. This isn't the largest or shiniest breakfast spot in town, but it's brimming with unique charm.
3. Crackings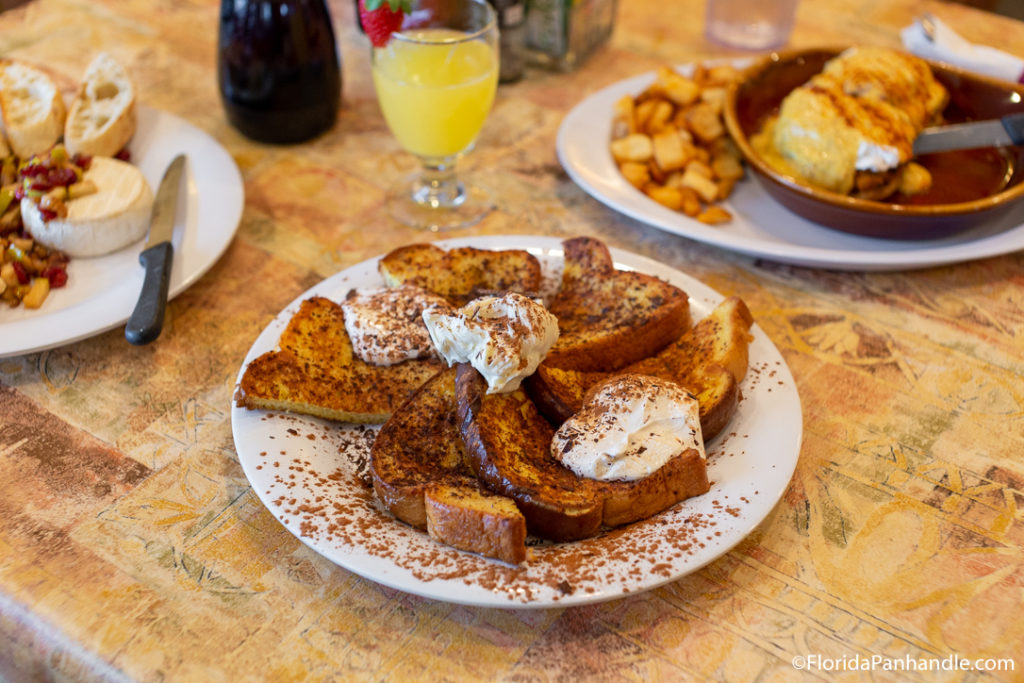 Crackings is the ultimate Destin destination for a fine Southern breakfast or brunch. Though you might have to wait for a table, you'll quickly find yourself more than a little impressed by the attentiveness of the servers and the quality of the food and atmosphere. Crackings is family owned and run, and you'll feel that personal care for detail while you're dining. A huge variety of menu options include something for everyone, from those in search of the ultimate omelet to fans of rich, sophisticated French toast. Expect servers to keep your coffee and water topped off at all times, and enjoy an indulgent, classic Southern-style breakfast, no matter what you order.
4. Donut Hole Bakery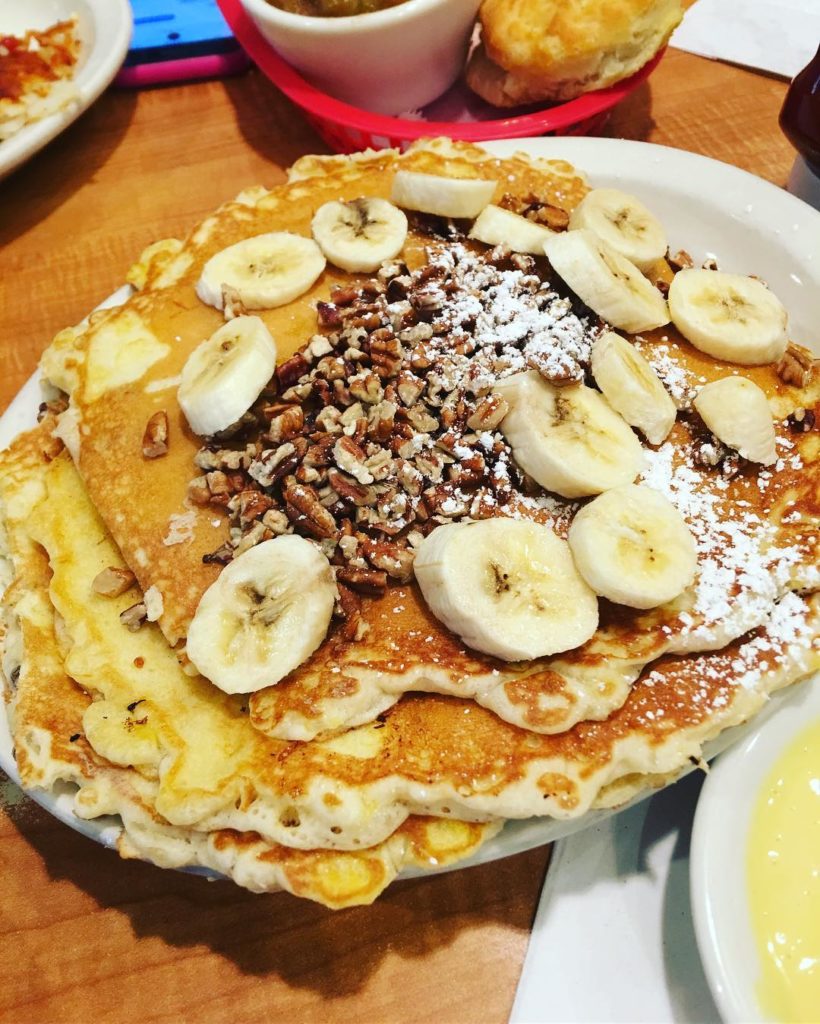 For an affordable, filling breakfast on the harbor, it's hard to beat Destin's Donut Hole Bakery Cafe. Everyone will find something they love here–from handcrafted donuts (no surprise there) to the full breakfast menu: omelets, pancakes, eggs, and more. Expect generous portions, friendly service, and freshly-prepared food. Donut Hole is a popular stop for locals, so it gets crowded at peak hours; if you want to avoid crowds, try to visit before 8 a.m. Craving breakfast at 3 p.m.? Donut Hole is the place to go; they serve the full breakfast menu all day long.
5. Mama Clemenza's European Breakfast
A classy European bistro with a sophisticated array of menu offerings, Mama Clemenza's stands well above the roar of tourist attractions. This place is on its own culinary level, and there are people who say they'd fly to Destin just to breakfast here. From French quiches to blintzes, chicken crepes to New Orleans white chocolate French toast, you'll find inventive menu options that creatively blend old-world cuisine with contemporary style and flavor. Even the cappuccinos look like a work of art. When you step through the door, you'll instantly feel like family–and when you try the first bite, you might just wish you could move in.
Looking for other fine dining options in Destin? There's no shortage of excellent restaurants in the area–from family-friendly cafes brimming with personality to world-class fine dining that elevates dinner to high art. Explore more of your options here! The hardest part is deciding which spots to visit when you're limited by the length of your vacation.