If you're running dry on big fish stories, take a fishing charter out to see what you can catch. You'll need to choose your Destin, Florida, fishing charter wisely to have the absolute best experience while out on the water. Otherwise, you could return home with nary a fish and no stories to share with your buddies back home. Luckily, we are here to help. With this informative guide, you can learn about the top three charters in the area and what to expect from each one.
Destin Party Boat Fishing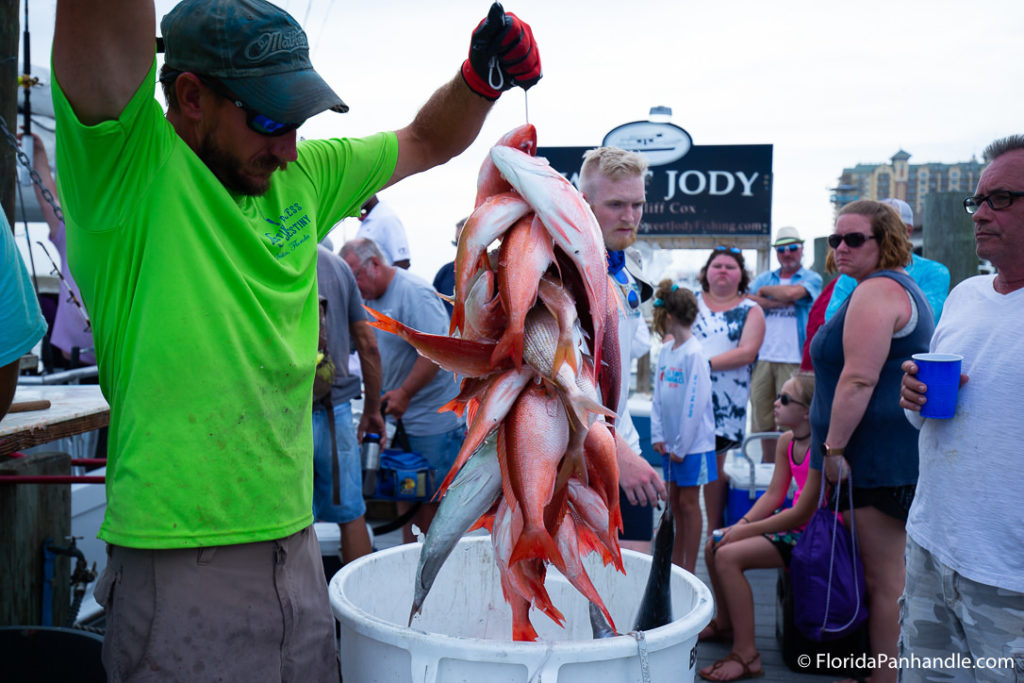 When you hit the water with Destin Party Boat Fishing, one thing is for certain: You're going to have the time of your life. They take safety seriously, but beyond that, it's all fun and games for you and your crew. All their fishing trips are taken aboard one of their two boats. You'll either end up on the 72-foot G&S Sport Fisher dubbed Destiny or on the Destin Princess, a 65-foot catamaran. They can take you out solo or as a part of a 56-person group, treating you to an inside look at all the best places to fish.
Before you set out, your first order of business is choosing between their six-, eight-, and ten-hour excursions. On the six-hour trip, they'll take you out to modest depths where you'll find red snapper galore along with a few other tasty fish. Their eight- and ten-hour trips are where the Mahi Mahi and other big ones lie since you'll have enough time to reach the deepest waters. No matter what you choose, you don't have to bring along any life jackets, gear, or bait. They supply it all.
You will want to bring food and drinks in a cooler, however, as those are not provided. The cooler will also come in handy when it comes time to take all your catches home with you. Sunscreen, sunglasses, and a sun hat are wise choices as well, even on cloudy days. Take a bit of cash, too, so you can tip the crew for cleaning and filleting your catches.
Boat Charter Destin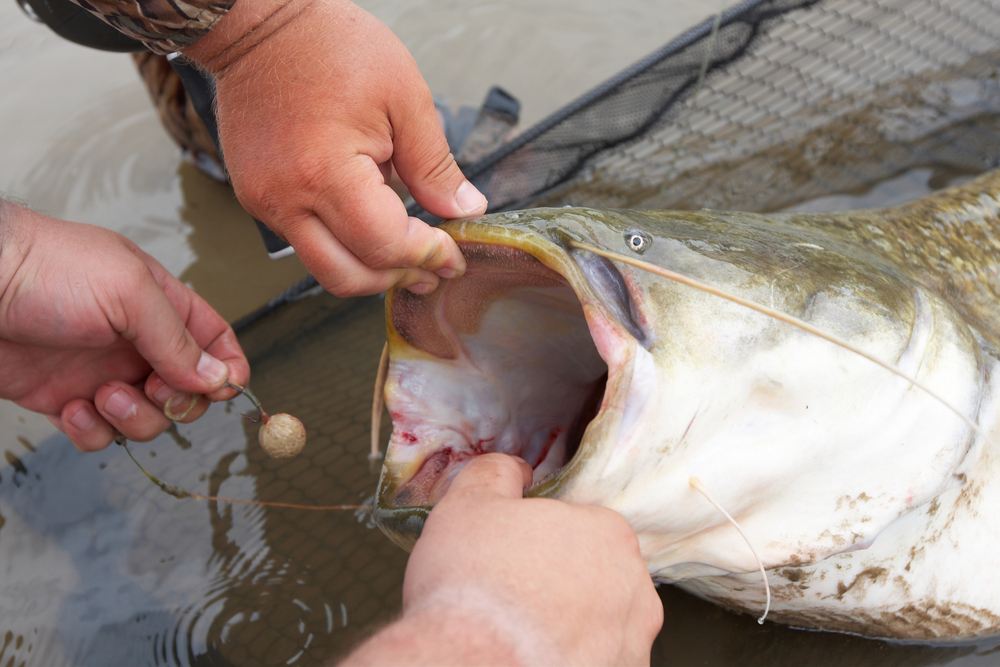 At Boat Charter Destin, you have your choice between inshore fishing and deep-sea adventures. You just have to decide what type of fish you're in the mood to eat. Inshore executions will take you to where all the catfish, mackerel, redfish, and trout hang out. On that trip, you can choose to go with the basic cast or try your hand at fly fishing. As it only lasts a few hours, inshore trips are a great way to kill a bit of time and have a chance to take home an impressive dinner while you do it.
If you elect for the full six-, eight-, or ten-hour deep-sea experience, however, expect to encounter huge fish that will surely test your limits.
You might come across:
Red snapper
Trigger fish
Grouper
Tuna
Mahi Mahi
Amberjack
You'll need to stay ready to face a formidable foe that can tire you out long before they start to get exhausted. Thankfully, as long as you bring up to five of your friends, you'll always have someone to help you reel as you take a moment to catch your breath.
On all their trips, they will put you on a 25 to 27-foot vessel that can whip through the water lightning fast without feeling unstable. You will need to source your own captain as their hourly rate does not include an adept boat pilot. If you just ask at the front desk, they will help you find someone to hire for your trip. They do provide the tackle and other fishing supplies, but make sure to bring along your food, drinks, and other items you'll need to stay comfortable on your trip.
Destin Inshore Guides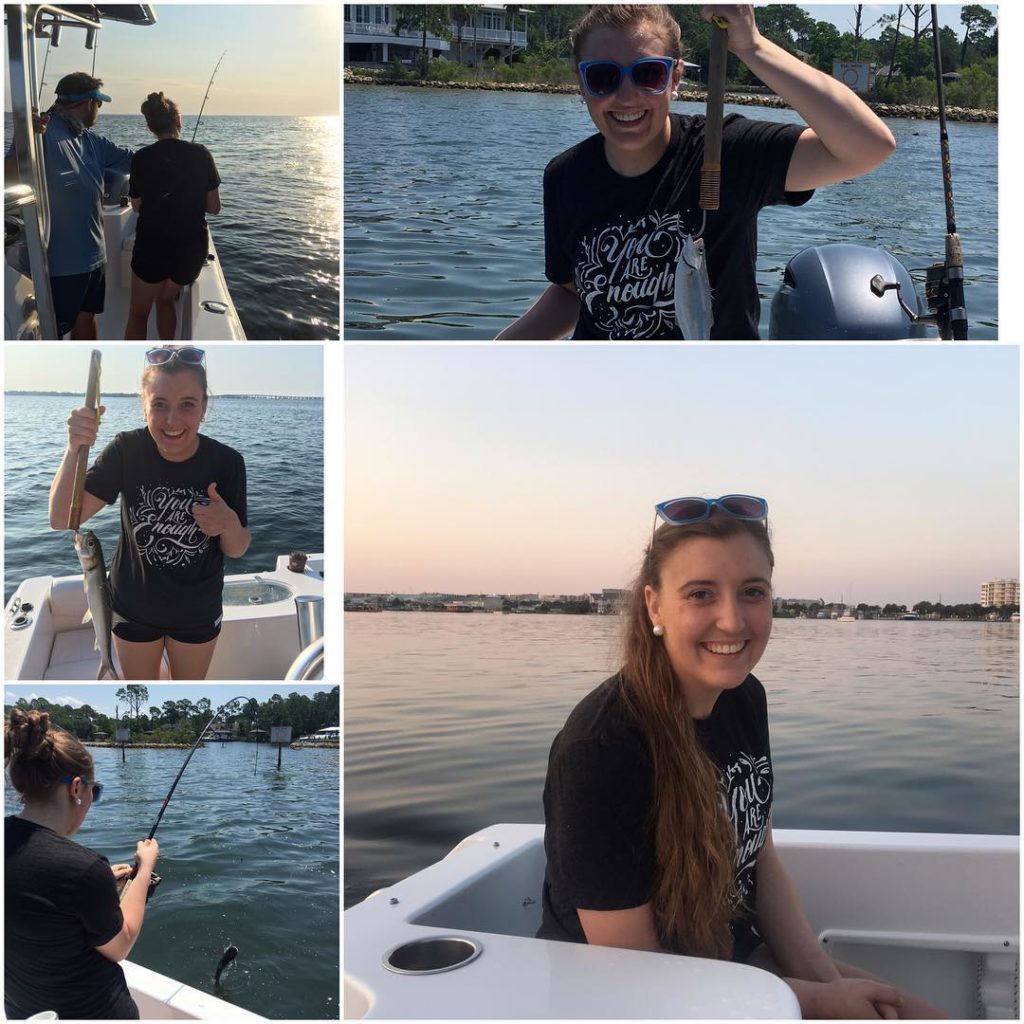 When you want to enjoy a fishing trip to rival all fishing trips, Destin Inshore Guides has your back. They offer a ton of interesting adventures you won't find anywhere else. You can try your luck at fishing for sharks, for example, or even take their night fishing trip to see what's biting after the sun goes down. They also offer fly fishing adventures and trips designed with the kids in mind.
To set up your trip, choose between their inshore Gulf and bay options for starters. Then, finetune your adventures by deciding just what fish you want to catch. If you want bluefish, black drum, and everything in between, then stick with the bay. For king mackerel, bonito, and other monstrous fish, head out on the Gulf trip instead.
Of course, you can just go with the shark adventures for a unique challenge that'll keep your interest piqued from beginning to end. Although you'll have to release all your frightening catches, you'll walk away with incredible stories for a lifetime. Depending on which trip you choose, you can take up to three people with you. Plan to spend between four to six hours on the water plus extra time loading up and disembarking.
For all their trips, they have a handful of 25-foot boats to take out. Their captains are equally plentiful and extremely knowledgeable about all the best spots to fish and techniques to use. They are also always focused on keeping you safe while ensuring everyone has an awesome time. You can trust that they'll provide all the gear and tackle you'll need, including a fishing license for everyone. As with all the charters, it's best to bring your own food, drinks, and other personal items.
You may need to try out each one to find the best fishing charter in Destin, Florida. Just be prepared for lots of fish tales and excitement as you troll along hoping to get a bite. Even if you don't get the catch of a lifetime, you'll get to fill your cooler with fresh fish to enjoy back onshore and lots of stories of your own to share.