If your idea of a wonderful holiday season favors white sandy beaches over pristine snow, then a trip to Destin during the holidays could be a great choice. While the crisp air of winter's chill is keeping most of the country indoors, you can enjoy pleasantly mild temperatures in Destin and get out and enjoy the holiday-inspired scenery and events.
What to Expect From The Weather in Destin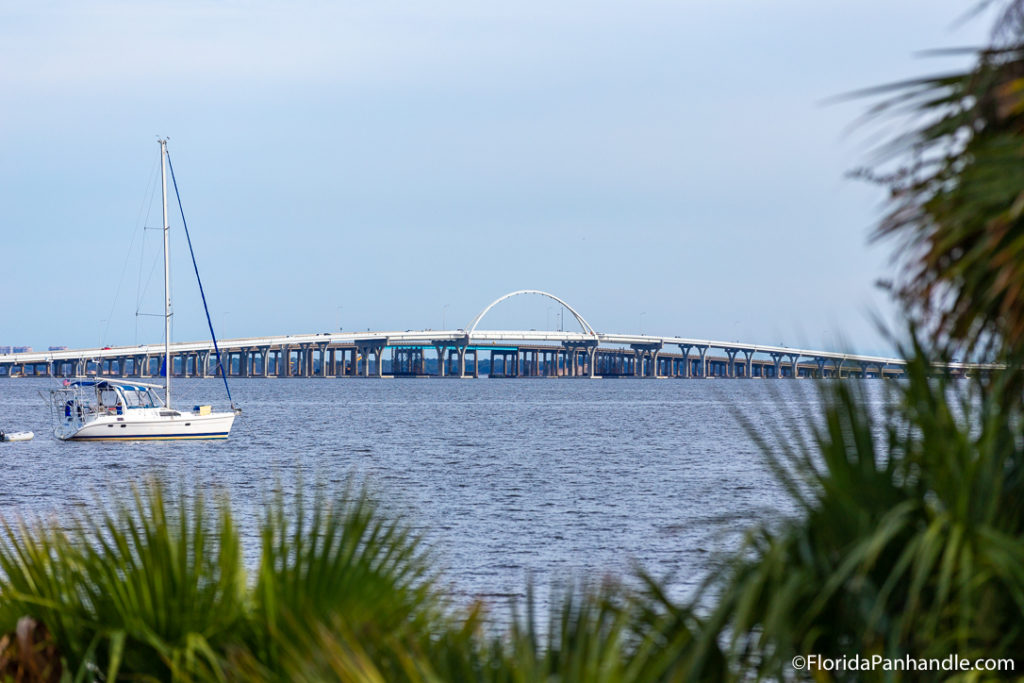 From November to December in Destin, you can expect temperatures to be fairly mild and even sometimes border on the chilly side, though snow is most certainly not in the forecast. Some November's and December's can reach the 70s, which is ideal for the beach. Other days can be as low as the 40s. Keep in mind that even 60 degrees in Florida can feel much colder than the same temperature in other locations simply because of the wind chill off the Gulf of Mexico. The coldest months in Destin are January through February, so spending any time throughout the holidays in Destin should be mild weather that allows for outdoor activities, though swimming might not be advised.
There is Something Special About Winter Sunsets and Sunrises in Destin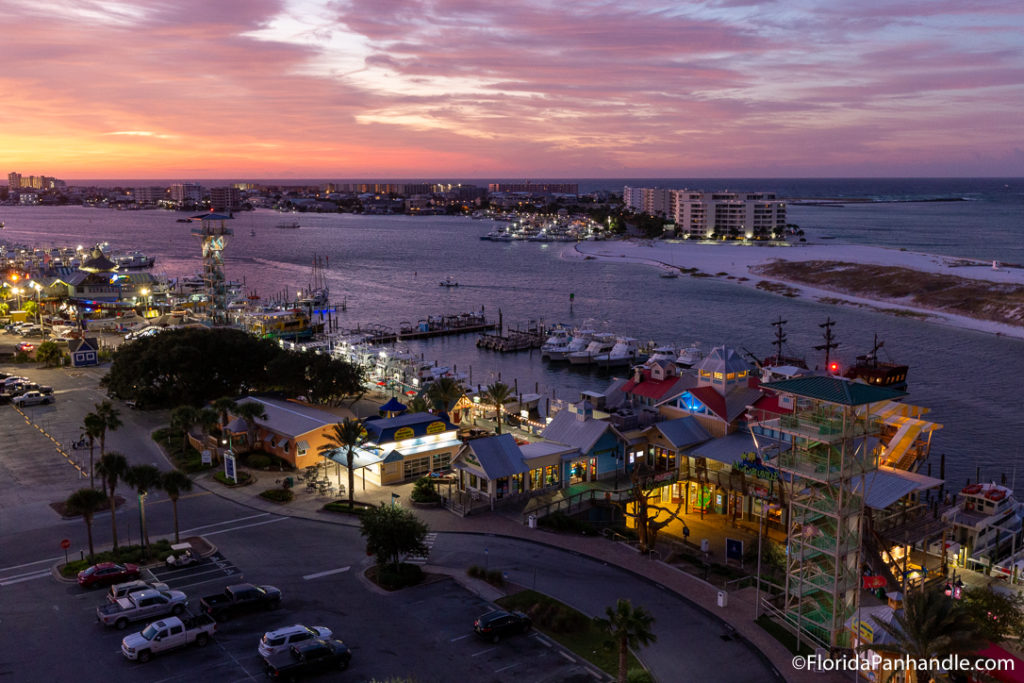 One unique fact to keep in mind about Destin in the winter is the fabulous sunrises and sunsets at the beach. Throughout the summer, the sun sets over the land. However, between the months of October and March, it sets over the water. This means during the holiday season, the sun will be as far over the Gulf of Mexico as it will be all year. Therefore, make sure to add a sunset walk on the beach or an early morning jaunt to catch the sunrise to your vacation itinerary.
Thanksgiving Traditions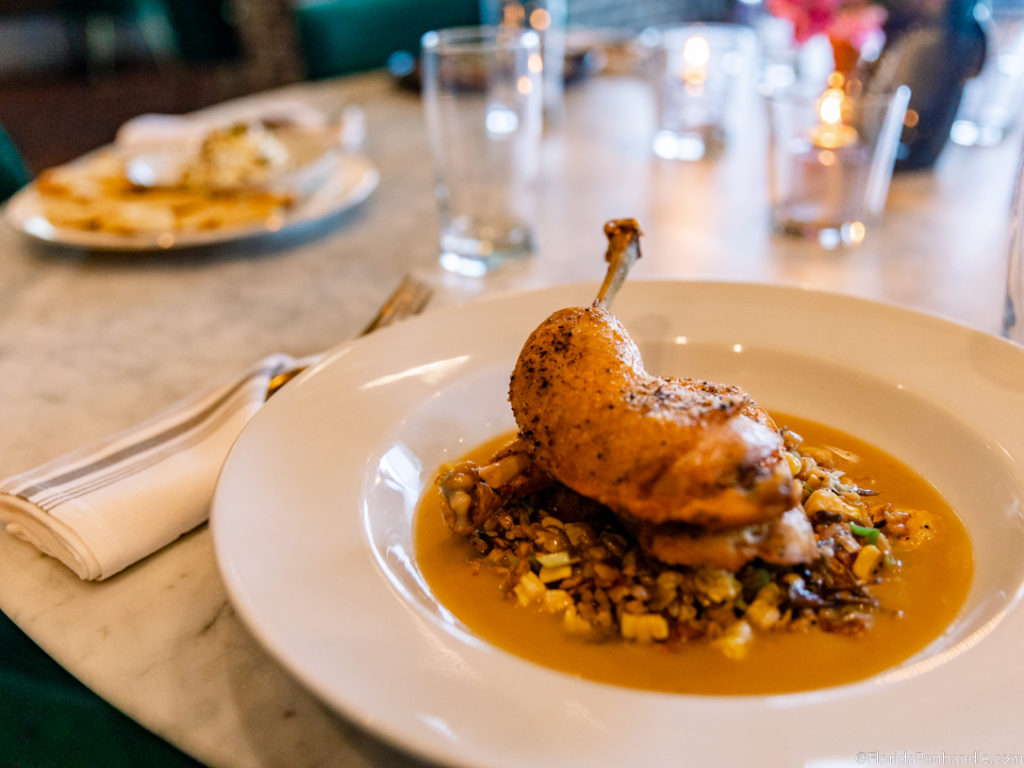 There are several ways to "give thanks in paradise" when spending the Thanksgiving holiday in Destin. November kicks off the holiday season in beautiful Destin. In fact, if you are visiting on the actual holiday itself and want to have a Thanksgiving Dinner there are many area restaurants that prepare a traditional Thanksgiving meal for you to enjoy. The HarborWalk Village has many waterfront options, and The Henderson Beach Resort offers a Thanksgiving buffet full of holiday favorites.
A New Way to Do Turkey Day
If you want to think outside the box a bit and enjoy a Thanksgiving unlike any other you have ever had, then you can start a new family tradition by opting for a sunset beach bonfire. Walton County allows bonfires so contact Beach Services Inc. to plan a bonfire around Pompano Joe's, or for a bonfire at Hidden Dunes Beach and Tennis Resort, call the White Diamond Beach Service. Bonfire permitting includes enough firewood to last you two hours, one table, s'mores, and 10 beach chairs. Spend time huddled around the fire while the kids run and play, perhaps looking for ghost crabs to create an unforgettable Thanksgiving tradition.
Welcoming in Christmas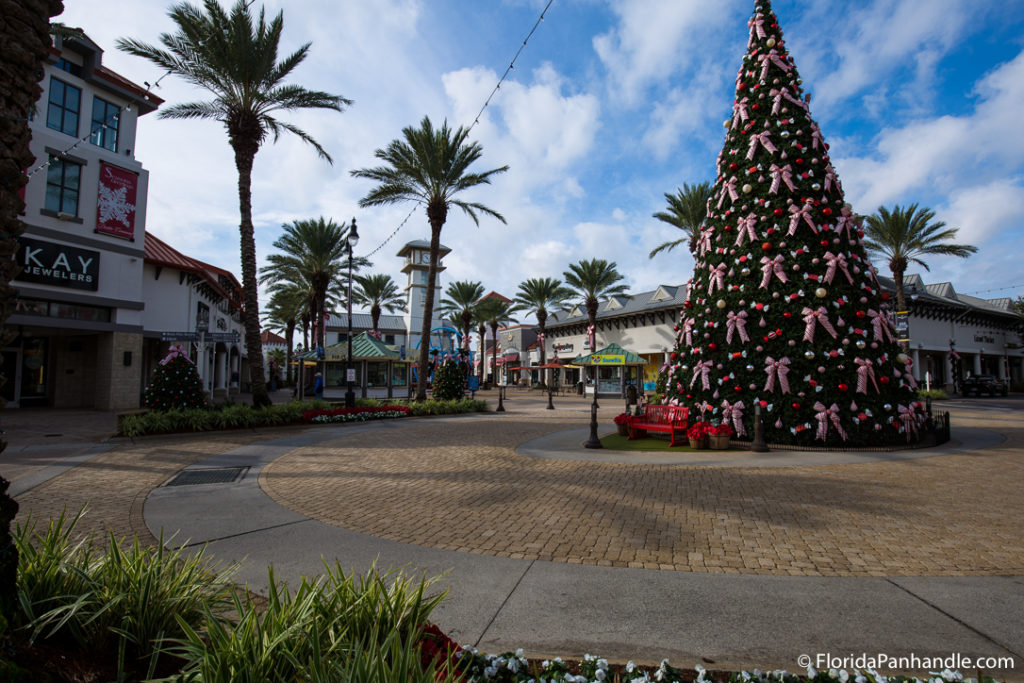 The first big Christmas-themed event, the Destin Commons Christmas Tree Lighting and Fireworks, will take place on November 17th. Entrance is free, and you simply go to the Destin Commons Shopping Mall where Santa will arrive via a holiday parade to light the largest Christmas tree on the entire Emerald Coast. The event includes fun activities like photo opportunities with popular characters like Frosty and Rudolph as well as free face painting. The parade begins around 7:00 and fireworks follow.
The Best Christmas Tradition
While the tree lighting is a fun evening and of course helps to usher in the Christmas season, the most "Destin" specific tradition is most likely the Annual Holiday on the Harbor Destin Boat Parade. It is held annually on the second Sunday of December at the HarborWalk Village in Destin Harbor. Decorated boats parade by with all their holiday finery traveling west from Boshamps to the Destin Bridge. You can view the holiday parade from one of the harbor restaurants or from a spot on the docks. The evening ends with fireworks to set the sky aglow for the holiday.
City of Destin Parade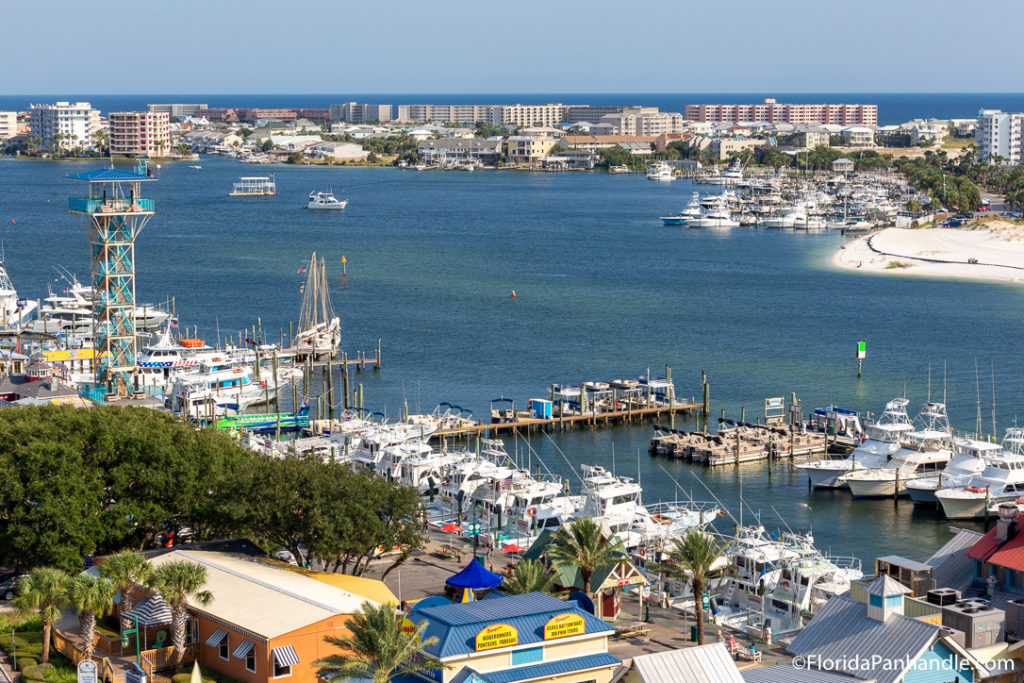 Another annual tradition that is worth experiencing in Destin is the City of Destin Christmas Parade. It takes place on Highway 98 from Main Street to Stahlman Avenue in Destin in early December. Each year the theme is different for all the parade entries but the parade is a long one, which means there is plenty of room to spread out from other viewers and enjoy the experience. Expect some fancy floats but keep in mind that most of what makes up for the fun parade is decorated cars and even golf carts. Local bands play and many dance companies also participate.
Off-peak Rates and Crowds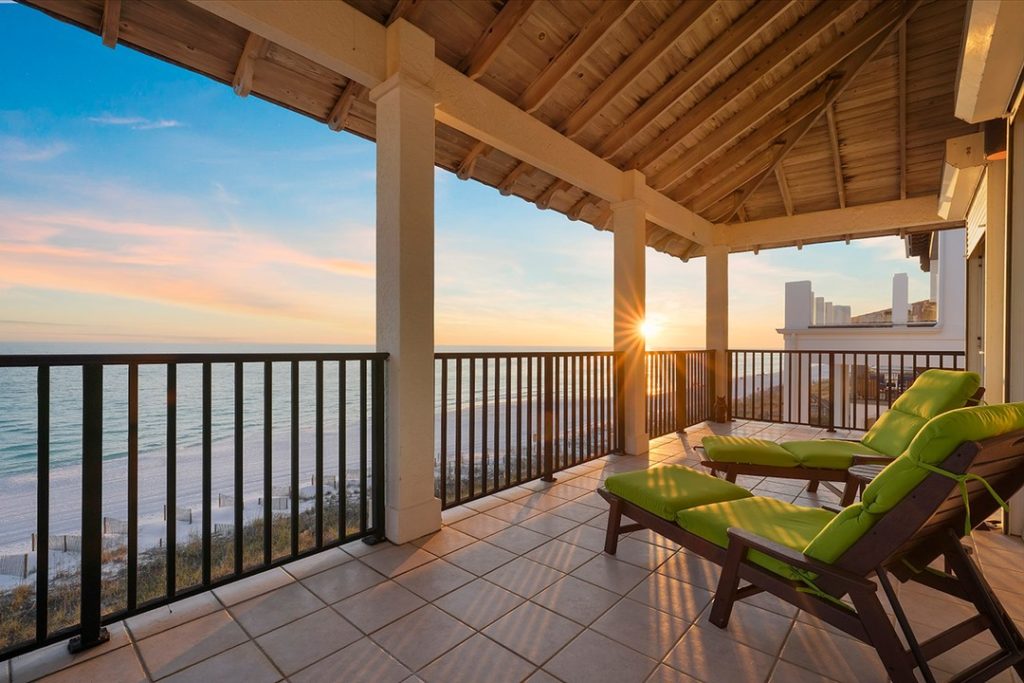 While visiting Destin throughout the summer is popular, it can be a bit crowded due to its immense appeal. This can lead to long wait times at restaurants and crowded beaches. However, once December arrives, Destin is past its peak tourist season. This means that you won't have to share the beach with too many other people and getting into that restaurant you want to try shouldn't be a problem. In fact, spending the holidays in Destin can be a great way to get away from it all and enjoy a fairly quiet experience. Another added benefit is the fact that accommodation costs and travel expenses should also be cheaper when traveling during off-peak season.
Ringing in the New Year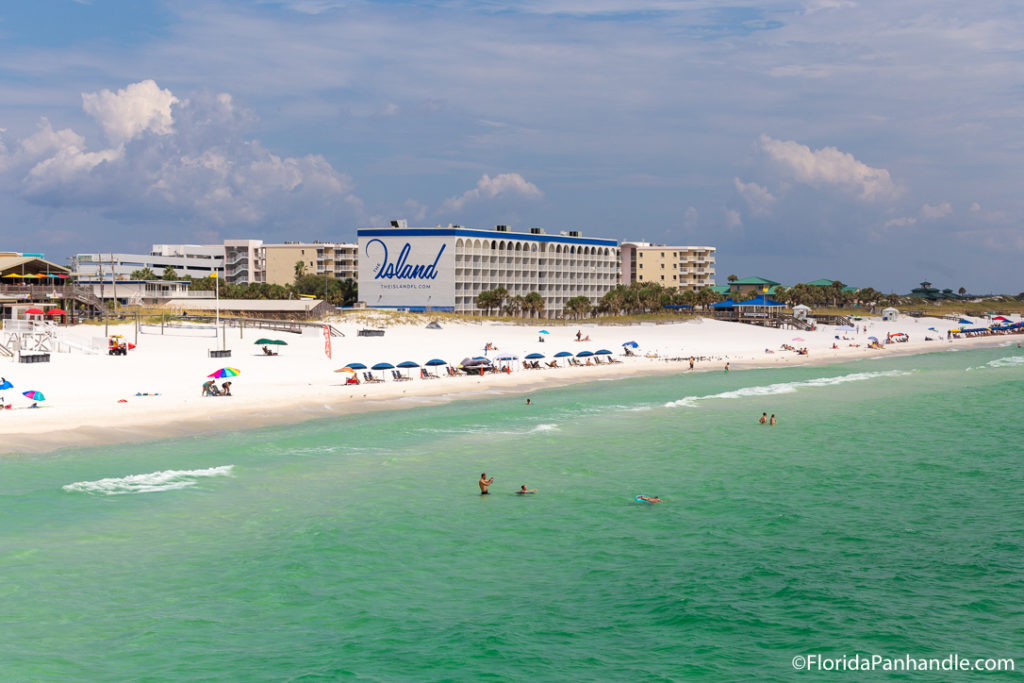 If your vacation comes right after Christmas and you want an innovative way to welcome in the New Year in Destin, consider attending the annual New Year's Eve Party. There are multiple events hosted throughout Destin. Some include a beach ball drop and live music and the HarborWalk Village has fireworks at midnight. After this, to get the New Year started right consider taking the plunge by participating in the annual Pelican Plunge on Okaloosa Island held on January 1st. Of course, if you would rather watch others take the plunge, it's still a neat event to attend as there is gumbo served, raffle prizes, New Year's Day drink specials, and a DJ.
Visiting Destin During the Holidays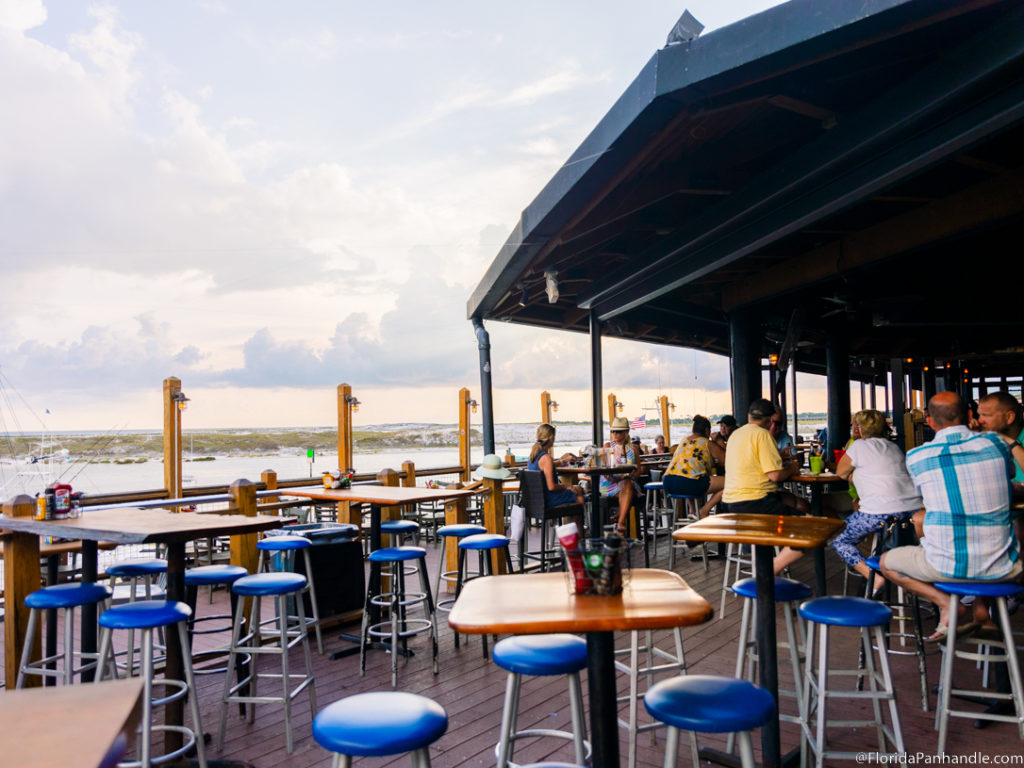 While the beach might not be the first destination you consider when planning a holiday gateway, a vacation to Destin can be a wonderful respite for the holiday season. There won't be any snow, but in its place, there are sandy white beaches, beautiful sunsets, and mild temperatures, along with all kinds of fun activities, which might be even better than snow!