Cape San Blas juts out into the beautiful Gulf of Mexico and helps enclose, with the St. Joseph Peninsula running north of it, the sparkling shallows of St. Joseph Bay. It is one of the premier spots for watersports on the Florida Panhandle's Forgotten Coast—and, indeed, in the entire region!
After all, the Cape provides a springboard for both the bluewater reaches of the Gulf and the flats of St. Joseph Bay, which includes some of Northwest Florida's richest seagrass meadows and comes protected by the 55,000-acre St. Joseph Bay Aquatic Preserve. With plenty of white sand quartz beachfront on hand, too, the area's a straight-up paradise for watersports lovers.
Here are three of the best on-the-water (and under-the-water) activities to enjoy on a Cape San Blas getaway!
Paddling: Take Out a Kayak, Stand-Up Paddleboard, or Canoe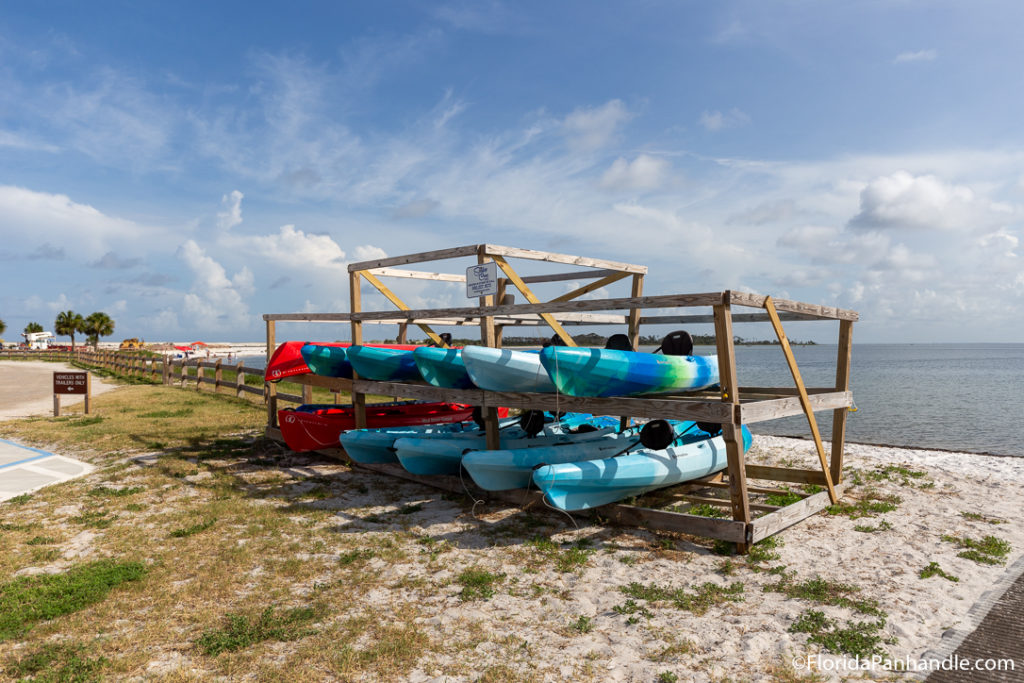 There's no better way to enjoy St. Joseph Bay than via a leisurely paddle over its calm, protected waters. This is a very beginner-friendly place to learn the ropes of kayaking or stand-up paddleboarding, and you've got fine options when it comes to equipment rentals, instruction, and guided touring.
A case in point is Happy Ours Kayak & Bike Outpost, set along Cape San Blas Road and offering direct access to the bay. This long-standing outfitter maintains quite the impressive fleet of paddlecraft, including a bevy of kayaks—single and tandem, sit-on-top and sit-in—as well as paddleboards. There's even a canoe on hand for those paddlers who are keen to take their four-legged friend out onto the bay.
Along with basic instruction and navigation tips for those renting boats or paddleboards, Happy Ours & Bike Outpost also leads guided paddling outings, including combo kayak/snorkel experiences and kayak-based scalloping. (St. Joseph Bay's famed for its healthy and abundant stock of bay scallops.)
Fishing: Bay & Gulf Sportfishing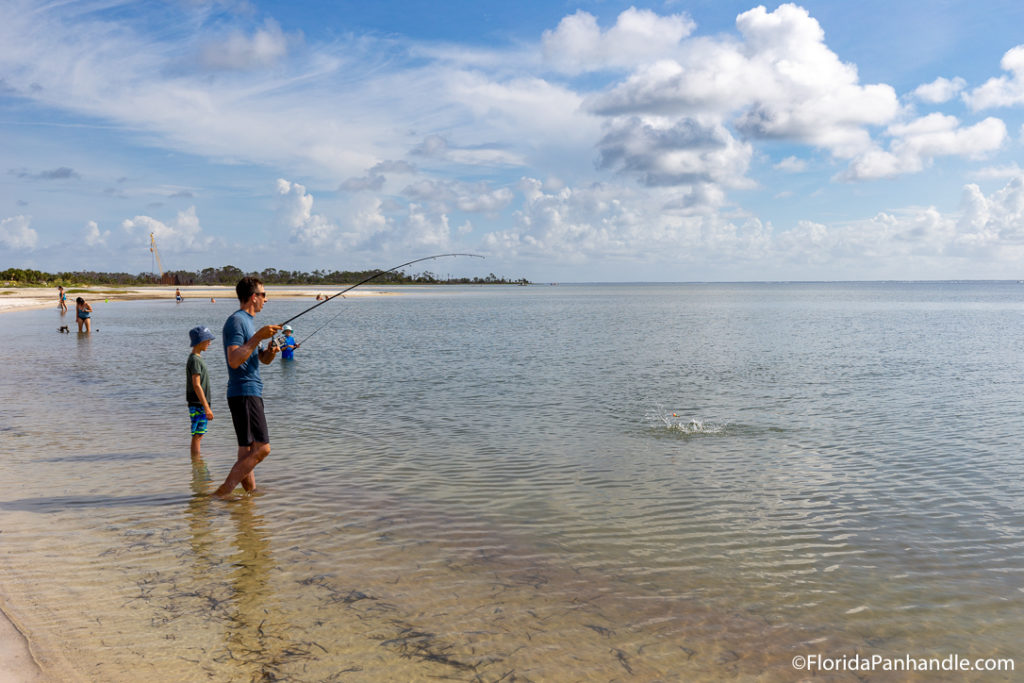 With an incredibly productive bay to one side and the vastness of the Gulf to the other, Cape San Blas boasts truly world-class angling. There's a great diversity of underwater habitats, from the extensive seagrass pastures and mudflats to oyster reefs and pelagic depths.
In St. Joseph Bay, anglers cast for such quarry as red and black drum, tripletail, flounder, and spotted seatrout. The Gulf, meanwhile, offers everything from surf-casting to deep-sea fishing, with prized sportfish ranging from redfish and mackerel to tarpon, grouper, and various billfish.
As far as local sportfishing hubs go, it's hard to top the full-service Port St. Joe Marina, which hosts a tackle shop and serves as the base of operations for a number of well-regarded fishing charters.
Those marina outfitters include Lady J Charters, boasting captains and crews with a fantastic reputation. The charter runs scalloping, flats-fishing, and shark-fishing trips aboard the 24-foot Carolina Skiff, while its 36-foot Lady J III leads anglers offshore into the Gulf for a full day's worth of bluewater adventure.
Snorkeling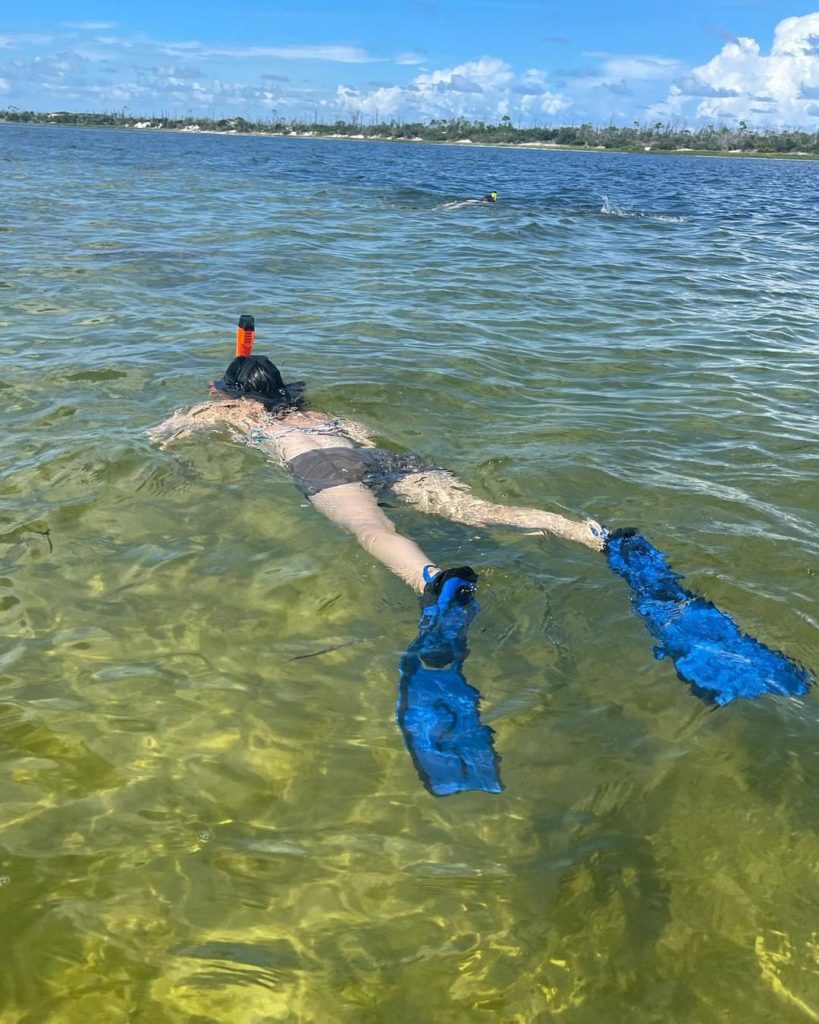 St. Joseph Bay makes a fabulous destination for snorkeling, with calm shallows, varied underwater scenery, and abundant sealife: from starfish and seahorses to sea turtles. During scalloping season, meanwhile, you can combine snorkeling with harvesting some tasty bivalves!
Here again, you're spoiled for choices in terms of renting snorkeling gear and joining a guided trip. Both public and private snorkeling tours are possible with Aquabear Adventures, for example, which leads its trips on the 45-foot sightseeing catamaran Island Express. On the 20- to 30-minute cruise to the snorkeling site, you've got a decent chance of spotting dolphins. The hour-and-a-half snorkeling experiences also weave in some quality beachtime!
Another option is Daly's Watersports, a Port St. Joe dive shop including snorkeling and scalloping charters among many other activities and rentals. For snorkel-based scalloping, the outfitter provides everything you need, right down to the scallop knives and bags.
Cape San Blas: A Forgotten Coast Watersports Hotspot
From gathering scallops and spying sea turtles underwater to going for a sunset paddle or some high-seas marlin fishing, there are many ways to experience delight in the water when you make Cape San Blas your Forgotten Coast base camp!