If you love hunting for treasure, shelling in Cape San Blas is right up your alley. Also known as beachcombing, this popular activity lets you scour the brilliant white sands for gorgeous sights. Spotting the seashells gleaming in the sunlight is just the start of this amazing journey, too. Identifying the shells and figuring out what to do with them can prove nearly as fun as the initial search. Ready to get started on all your shelling adventures? Here's what you need to know.
Why Go Shelling in Cape San Blas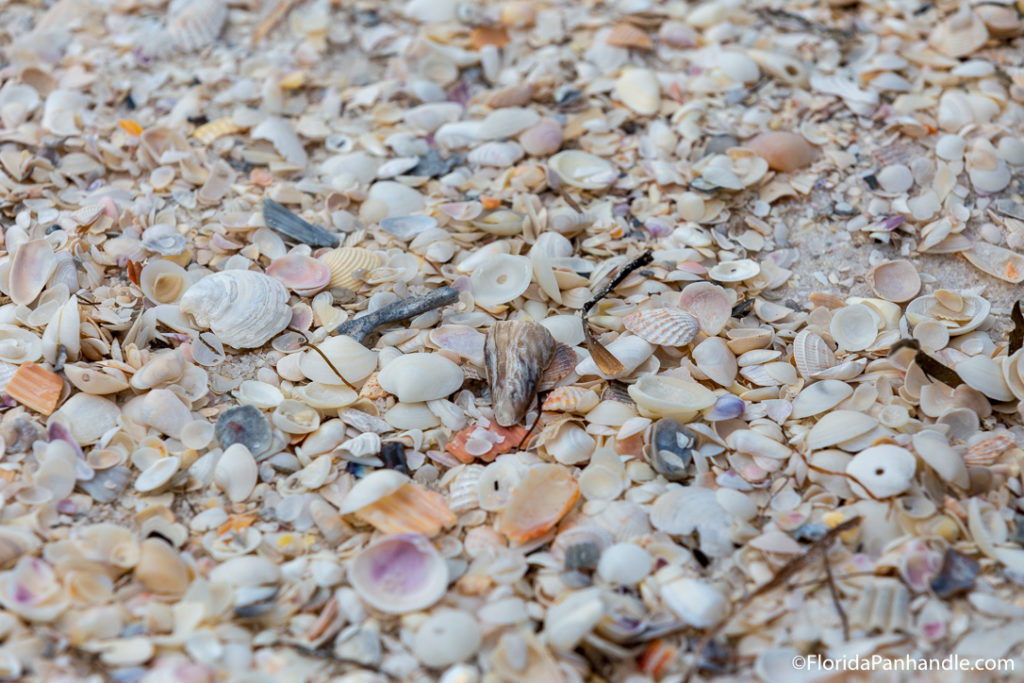 At over 17 miles long, Cape San Blas offers endless opportunities for beachcombing. Set along Saint Joseph Bay, this narrow stretch of land helps shield the calm bay waters from the Gulf of Mexico.
As the gulf waves lap across the pristine white sands, the water brings seashells of all kinds onto the shore. Every time the tide goes out, the shells openly sparkle on the surface of the sand, making it easy to find treasures galore with each step you take.
Although the shells are plentiful, you'll still have to look hard for prime specimens. Many wash ashore already chipped, cracked, and otherwise broken.
Others still have their inhabitants tucked inside, ready to go back out into the water when the tide comes back in. If you do find any live creatures, take them to the water's edge and gently deposit them back in the surf to live out their days.
Types of Seashells Found in Cape San Blas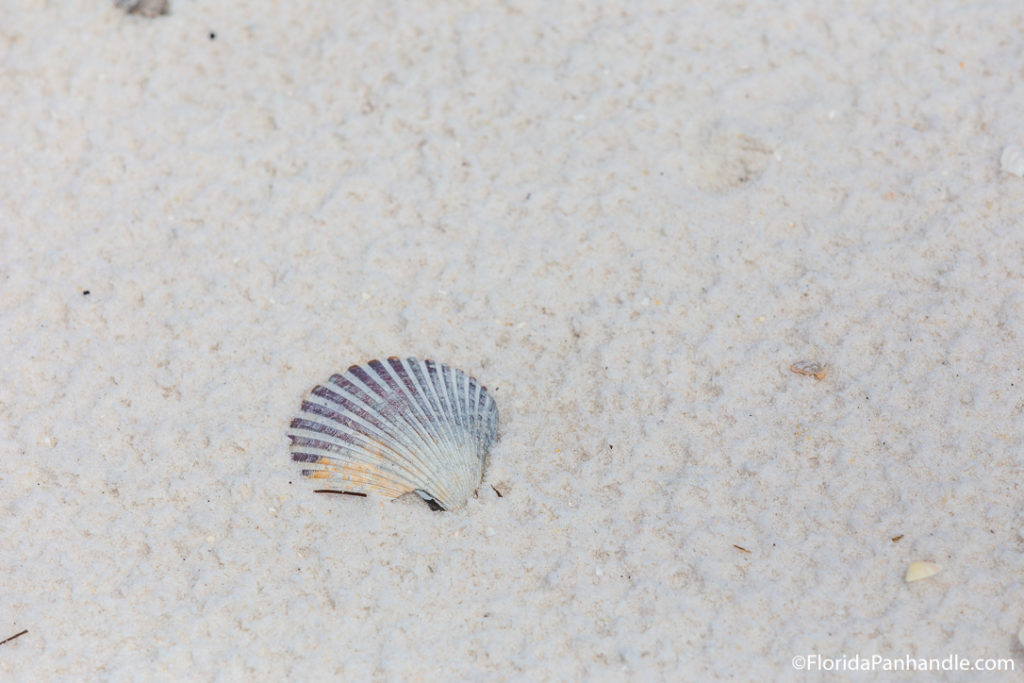 There are so many incredible types of seashells awaiting discovery along Cape San Blas, such as:
Periwinkle
Junonia
Horse Conch
Lightning Whelk
Fan Scallop
Lace Murex
Worm Shell
Sailor's Ear
Flame Auger
Lion's Paw
Atlantic Slipper Shell
Golden Banded Cone
To easily decipher between all the shells you find, you'll want to have a Florida seashell handbook on tap at all times. You can then wash up your shells and identify each one to learn more about the creatures that once called them home.
If you look carefully, you can even find shark teeth. Hundreds of shark species swim along the shores of Cape San Blas all throughout the year, including Bull Sharks, Spiny Dogfish Sharks, and Shortfin Mako Sharks.
So, it's common to find tiny ¼-inch shark teeth to huge three-inch behemoths. Don't expect the teeth to look pristine, shiny, and white either. Oftentimes, they're gray, brown, or black, although all have that distinctive rounded triangular shape.
Where to Start Your Cape San Blas Beachcombing Adventures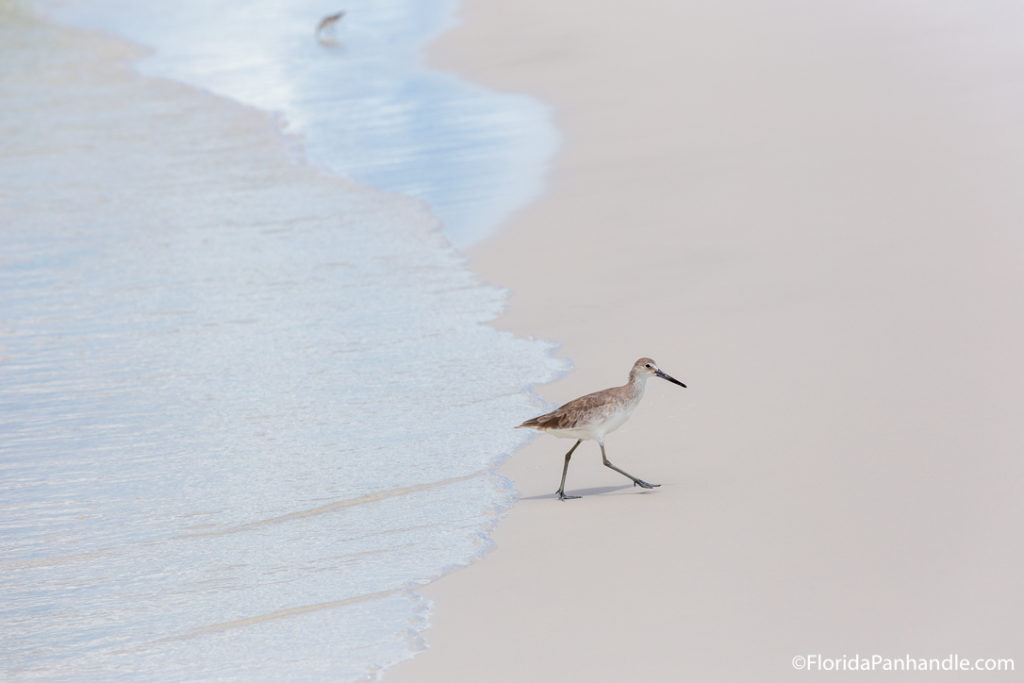 If you have the time to tour the entire Cape San Blas stretch, start your beachcombing adventures at Salinas Park. Set near the mainland, this park has a small beach area often filled with coquina, scallops, and more.
After that, make your way along the southern stretch of the cape before turning northward and traveling all the way to St. Joseph Point. At 17 miles, this is quite a trek, however, so you'll likely want to split up the trip across several days.
Only have one day to experience the beachcombing magic at Cape San Blas? Go to the Dunes Drive public beach access point. Then, walk in either direction while looking for sand shelves. These shelves sit at the end of where the waves reach, creating a space that catches all the shells brought in by the powerful water flow.
Time Your Visit Right to Find All the Shells as They Wash Ashore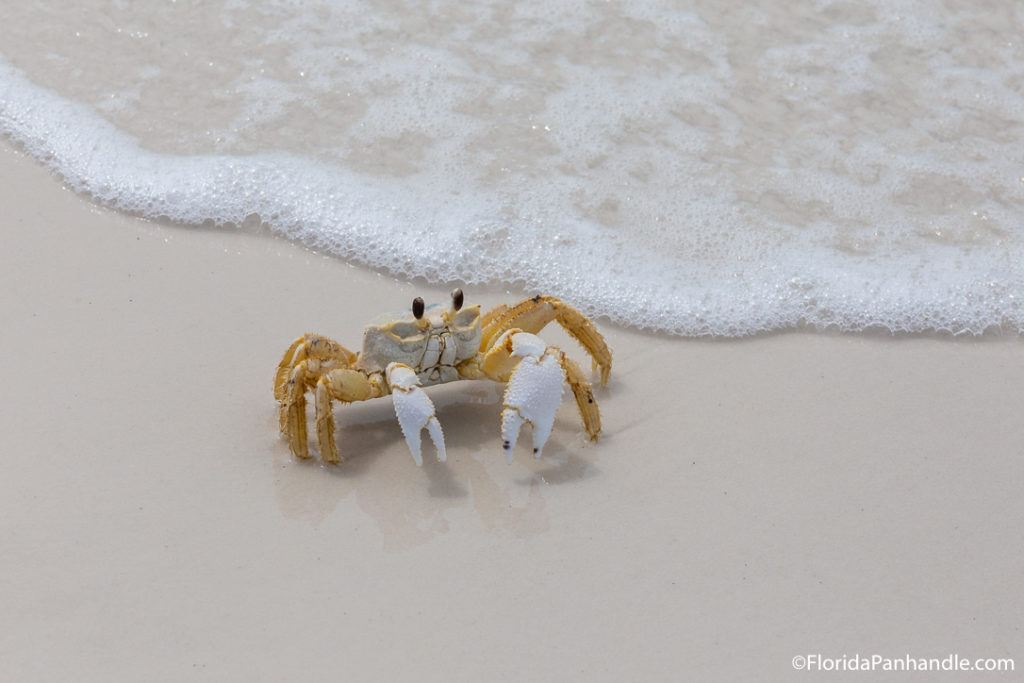 If you don't want any competition on your shelling adventures, winter is the best time to go. Although the temperatures won't make you want to take a dip in the water, your beachside strolls will still feel more than pleasant.
The wind can pick up a bit during that time, but that just means stronger waves bringing you even more seashells. Just be sure to check for storms before hitting the beach, so you can stay safe while having the time of your life.
As far as the time of day goes, check the tides and go out during low tide if possible. If you can manage that, you won't just find a few shells here and there. You'll find piles of seashells, ready for you to pick through at your leisure.
What You'll Need While Shelling on the Beach
Although you can definitely fly by the seat of your pants and bring nothing on your Cape San Blas shelling trip, it's often much more enjoyable when you're well equipped. That way, you can gather shells without breaking them and stay comfortable as the hot Florida sun shines down on you.
So, to have the best time possible, consider bringing:
Water bottle
Extra drinking water
Jugs of rinse water
SPF 50+ sunblock
Sun hat
Sunglasses
Bucket
Mesh shell bag
Hand shovel
Small rake
Sand sifter
As you find seashells that you want to keep, put them in the mesh bag, and then rinse them in the waves. Upon arriving back at your car, take the jugs of rinse water and give the shells another wash. With that move, you'll avoid bringing back tons of sand, which often fills up the shells once the sea creatures take leave.
While cleaning the shells, you can give them another good once over to see if you find any defects. The clean shells will show their chips, cracks, and other blemishes better than ever, letting you only bring back the best of the best.
After that, you're free to decide just how to use your treasures. You can put them in a bowl on the bathroom counter to remind you to live free and explore the world often. Or you might want to create a shadowbox with other items from your time in Florida.
Now that you know where, when, and how to find the best seashells in Cape San Blas, it's time to hit the ground running. Just be sure to keep this guide by your side through all your adventures – Just in case, you hit any snags along the way.