If you're planning to visit Cape San Blas, a quick stop for delicious coffee is undoubtedly on the itinerary. With that move, you can get properly fueled up for all your beachside adventures along Saint Joseph Bay. But where should you go for the best coffee in the area? The options are admittedly quite limited, especially right along the Gulf Coast. So, to help you find your way here's a look at all the top spots all around town to get a fresh cup of joe any way you like it.
The Joe in Port Saint Joe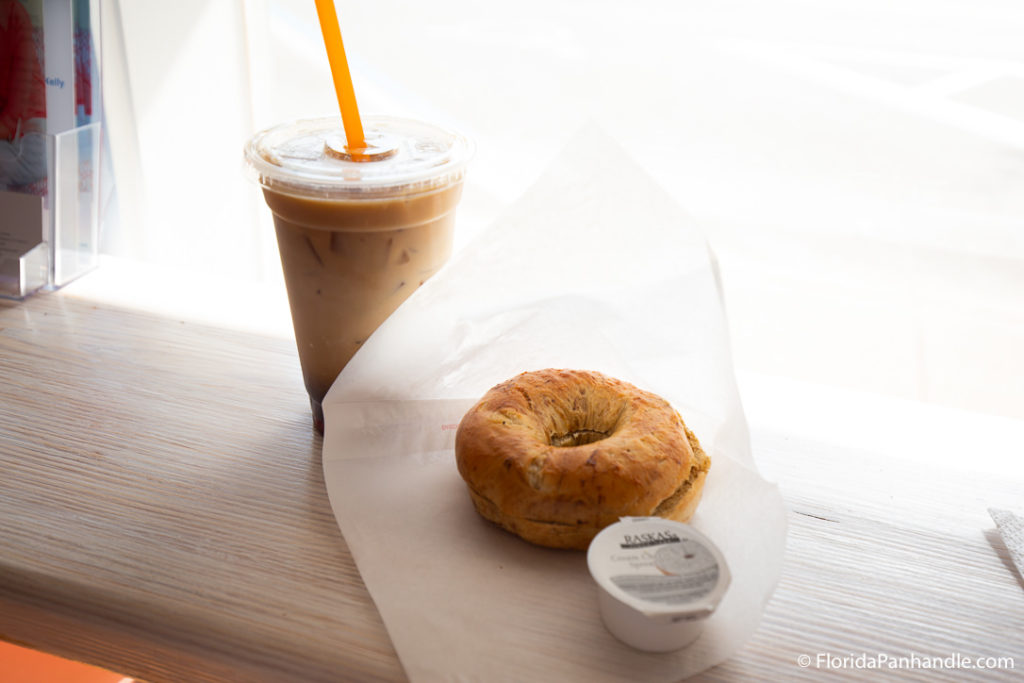 Although coffee is definitely the name of the game, The Joe in Port Saint Joe serves as a one-stop-shop for all your needs. To kick off the day in style, they have all the most popular espresso and drip coffee drinks, all made with the highest quality organic beans. Out of all their options, their Caramel Macchiato is a standout favorite with its combo of bold espresso and caramel galore.
Beyond that, they have tea if that's more your thing, plus tasty baked goods of all kinds, including:
Bagels
Muffins
Tarts
Scones
Danishes
If you need something a little heartier, then go with the Guacamole and Bacon Sandwich, French Toast Bagel and Sausage, or one of their many other meals. They make all their offerings right when they're ordered, so you get your food hot and ready to enjoy every time.
Cape Coffee and Ice Cream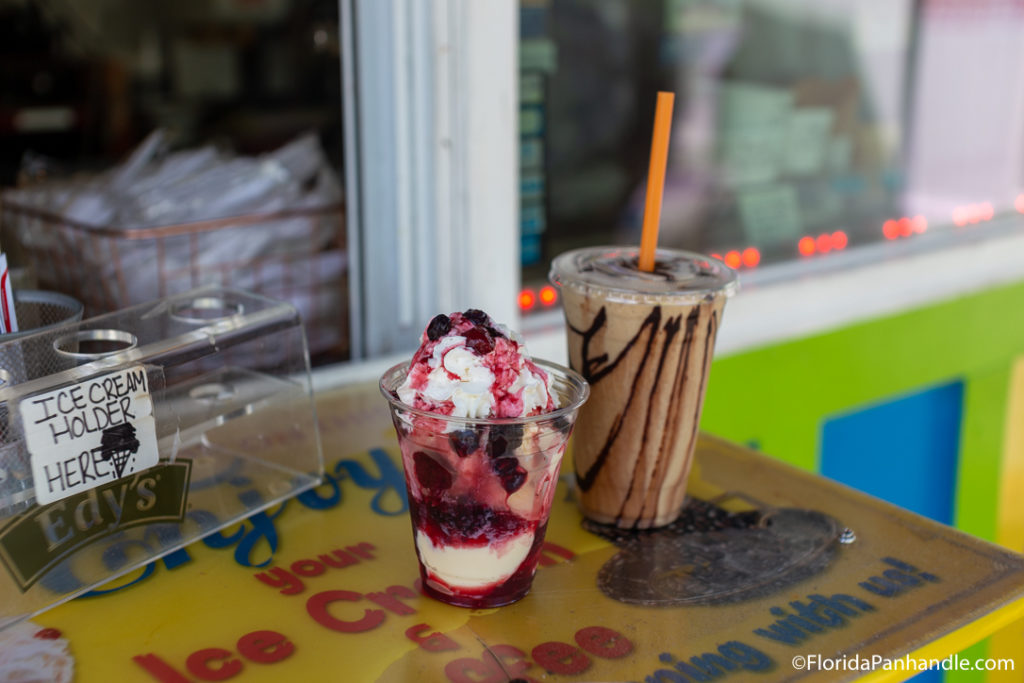 When you want your coffee with an extra kick of sweetness, let Cape Coffee and Ice Cream win you over. At this quaint coffee shop, you can get your favorite coffee drinks icy cold, steaming hot, or blended. They have 29 different coffee drinks on the menu and are always willing to handcraft custom drinks if you know the recipe. They make all their brews using organic Amavida coffee beans and all your favorite syrup flavors.
On top of that, they have 12 flavors of snow cones, 16 flavors of ice cream, and the ability to whip up root beer and cola floats on demand. If you'd like the best of both worlds, don't hesitate to try their espresso milkshake. Made using their freshly-brewed coffee and your ice cream flavor of choice, this drink will shift your day into high gear in an instant.
No Name Café & Bookstore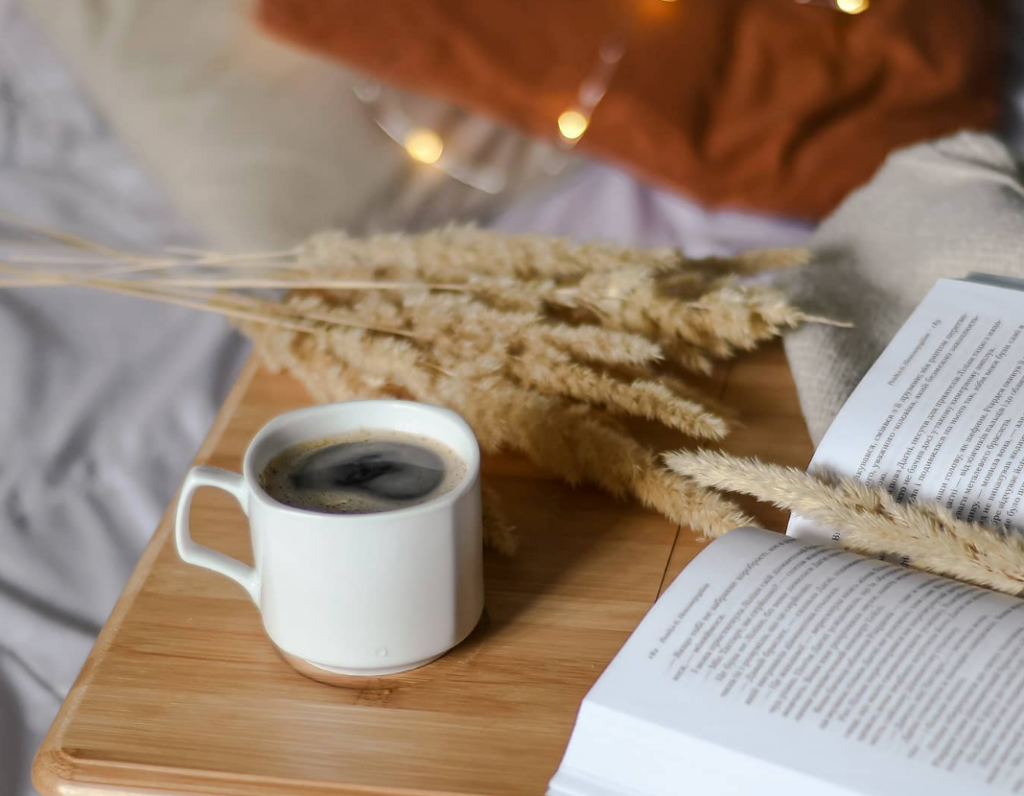 At the No Name Café & Bookstore, you're welcome to sit back and relax while sipping on your specialty coffee of choice. Whether you order a latte, cappuccino, or espresso, you can get your drink hot, iced, and blended. Prefer to keep things simple? Ask for a drip coffee served black or with sugar and cream.
In addition to their tasty espresso and drip coffee drinks, they serve up homemade dishes for breakfast, lunch, and dinner. Quiche is definitely their specialty and they're always coming up with new flavor combinations to enjoy. From crustless spinach quiche to Italian sausage quiche, there's no end to their creativity in this realm.
Once you're done with your meal, you can browse their new and used books, games, and gift shop at your leisure. Their cozy seating area serves as a great place to chill and read your book selections before heading out the doors for fun on the beach.
Sand Dollar Café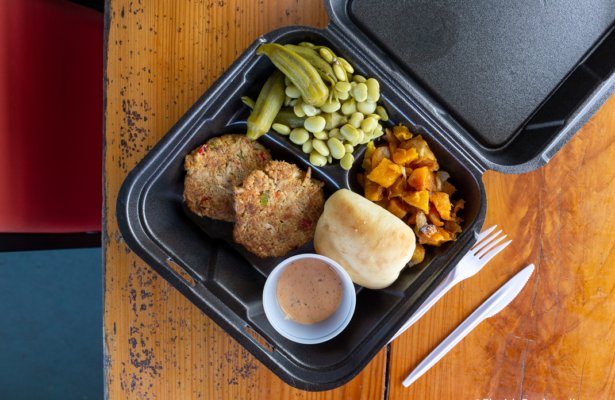 When nothing else will do but comfort food and a fresh cup of joe, get your fill at the Sand Dollar Café. Starting in the early morning, they brew up pot after pot of Community Coffee for their guests' enjoyment. Although it's just a drip brew, the robust flavor helps start the day right, especially when paired with your preferred amount of cream and sugar.
If you swing by in the early morning hours, you can get their ever-popular Omelet of the Day plus all your ala carte breakfast favorites. Come by a bit later and it's all about the Braised Leg of Lamb with Wine Reduction, Chicken Parmesan with Homemade Marinara, and Classic Meatloaf with Tomato Chutney. You just have to watch out since it's easy to end up completely stuffed, leaving you ready for a nap instead of beachside fun.
Pro tip: Take their Double Fudge Brownies, Chocolate Chip Cheesecake, or both to go for later. You won't regret having those tasty desserts on your side when your energy starts to wane.
When it comes to coffee, you definitely have to try out your options to see which shop suits your fancy. So, hit up all these Cape San Blas coffee shops at least once to sample their drinks before you decide. After that, you can swing by your favorite shop for a hot, iced, or blended coffee that will always hit the spot.