Floridians absolutely love their Key lime pie. In fact, many argue that this cool and delicious dessert was invented in Key West, Florida. Way back in the 1800s, sailors all around the Caribbean and the Gulf of Mexico used limes to help prevent diseases like scurvy. Lime trees also conveniently love to grow in this part of the world. At some point, condensed milk, limes, and egg yolks were combined together to create a delicious filling perfect for a crumbly pie crust. A pie so good that it is officially the Florida state pie and the signature dish of the Florida Keys.
You don't have to go all the way to the tip of the Florida Keys to enjoy delicious Key lime pie. The Florida Gulf Coast also has a ton of great places serving up this sweet treat, including premier restaurants in the scenic Cape San Blas area.
Check out our 3 favorite places for a cut of sweet Key lime pie in Cape San Blas:
Cone Heads 8020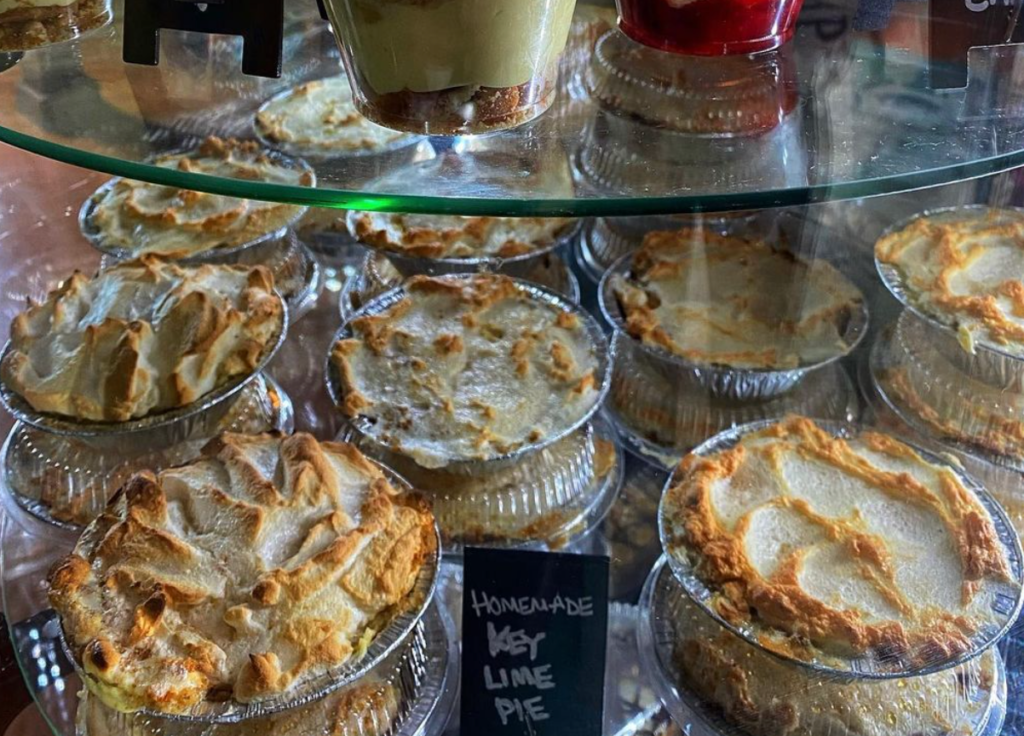 Cone Heads 8020 is a full-service restaurant, bar, and ice cream parlor that is located just steps from T.H. Stone Memorial St. Joseph Peninsula State Park. The establishment sits within a bright blue two-story building that features patios on both floors. They are a good general restaurant that features a nice mix of sandwiches, seafood baskets, and, of course, desserts.
The ice cream parlor at Cone Heads 8020 has a nice mix of desserts for those not quite sure if the Key lime pie is right for them. All of their ice creams come from Blue Bell and are included in personalized dishes. For example, their Hot Fudge Brownie Sundae, Root Beer Float, and Banana Split (enough for two). Want to make things spicy? They even have some alcoholic desserts like the Grown & Sexy Sundae. In addition, there are the pies… ohhh the pies!
Cone Heads 8020's dessert menu includes a Chocolate Peanut Butter Pie, Coconut Cream Pie, and, of course, the Homemade Key Lime Pie. They make the Key Lime pie in-house and even have a video of part of that pie-making process available here. People love this key lime pie for how light and airy the meringue is. Especially the crispy, sweetened crust.
We will note that while this is a restaurant with higher prices, you will order at the bar or counter and be expected to bus your table after eating. This, combined with integrated gratuity, may be a turn-off for those looking for a more relaxing traditional dining experience.
Indian Pass Raw Bar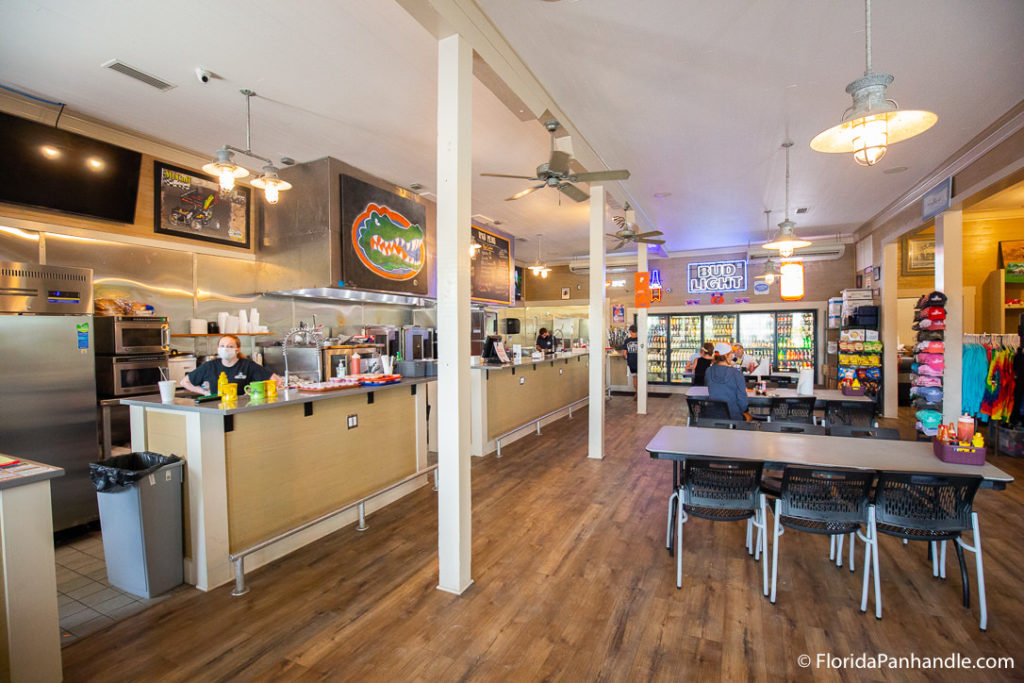 Indian Pass Raw Bar is a true southern delight. This is an incredibly laid-back place with an atmosphere that feels like an old southern family get-together. The restaurant is set within a one-story white building with a large porch and plenty of outdoor seating. Inside, it's one big room with a beer cooler along one wall and a bar along another.
Indian Pass Raw Bar keeps its menu simple. There is a chalkboard outfitted behind the bar that features all of the daily items separated into sections by an appetizer, seafood, non-seafood, sides, and, of course, desserts. All domestic beers are one price and all craft and import beers are another. As we said, easy, no fuss.
You'll also find that Indiana Pass Raw Bar has quite the history. A local family history. The grandmother of Jim, the current owner, first served noon meals and catered dinner parties out of this location in the early 1930s. In 1986, the menu started to change to more of a raw bar due to local events. It is a tradition that continues today.
What we like about their Key Lime pie is that it's affordable and it comes ice cold with a delicious graham cracker crust. It's just the dessert to enjoy after feasting on oysters and shrimp gumbo.
LongBill's on Cape San Blas
LongBill's on Cape San Blas is a new addition to the area, having just opened less than a year ago. And yet, their attention to quality ingredients, superb service, and fair pricing have made them quite a hit. With both locals and Forgotten Coast visitors. This restaurant is located within a one-story building on Cape San Blas Road. Right next to the town's primary fire station.
Like Cone Heads 8020, LongBill's on Cape San Blas offers a nice mix of lunch-style fare, although they are open for breakfast and dinner as well. Popular menu sections for this restaurant include sandwiches, seafood and shellfish baskets, pizza, and pasta. Unlike Cone Heads 8020, LongBill's on Cape San Blas is a traditional sit-down and-enjoy service establishment, and their serving staff really does go out of their way to ensure all of their guests receive the absolute best dining experience.
And that's a dining experience that should include Key lime pie! The Key Lime Pie dessert at LongBill's on Cape San Blas comes as a massive slice of homemade pie that's topped with a generous amount of whipped cream and offers just the right touch of tanginess. If your sweet tooth is hankering for something a bit more, well, sweet, then there are other dessert options to choose from. You might sink your teeth into their Cast Iron Triple Chocolate Cookie featuring vanilla ice cream, or enjoy some salty-sweet flavors with their homemade Caramel Sea Salt Cheesecake.
Be Sure to Check Our Other Pages for More Outstanding Cape San Blas Restaurants
While these are all fantastic places to stop for a meal and for a big slice of Key lime pie, they certainly are not all that the Cape San Blas area has to offer! Make sure to check out our other pages to learn more about this beautiful part of Florida and all of the outstanding local restaurants it has to dine at.