Whether you like crunch, chocolate, or cake, the desserts in the Cape San Blas and Port Joe area can satisfy just about any craving. After all, what would your vacation be if you weren't planning to indulge in something sweet? We just have one warning: if you're reading this on an empty stomach, you might want to grab a cookie from the pantry before you dive in. Here are our picks for the best of the best, so you can plan ahead.
1. Weber's Little Donut Shop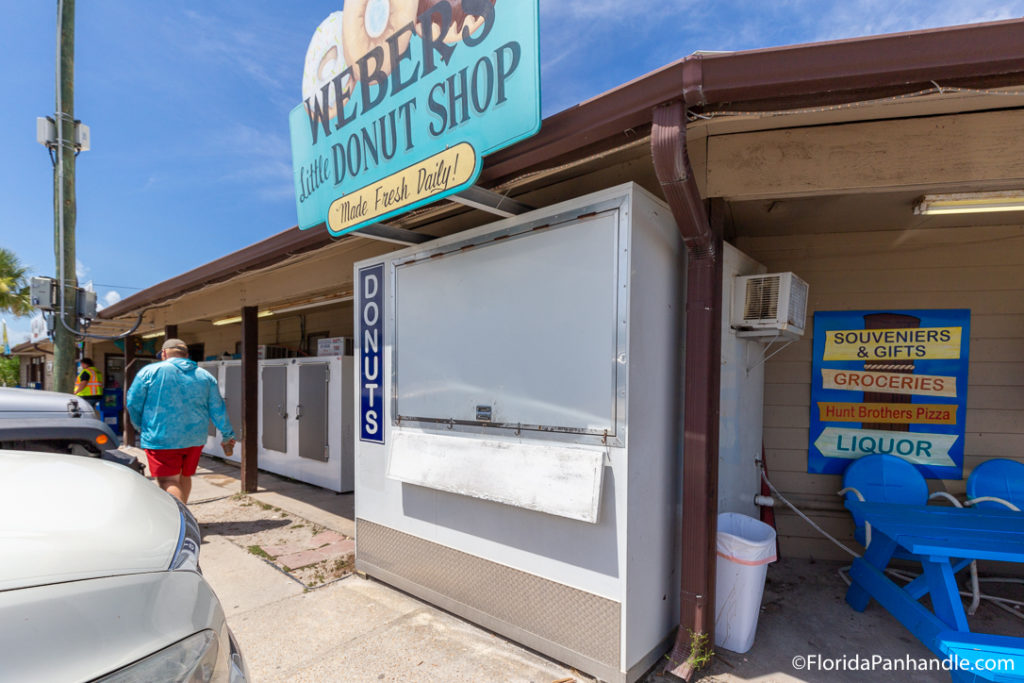 Weber's Little Donut Shop has all the classics you'd expect from your favorite neighborhood donut joint, but its owners are a little more daring than the run-of-the-mill spots. So if you've never had a deep-friend croissant before, there's no better time to try one (alongside a steaming cup of coffee or a cold glass of milk, of course). The staff also serves up traditional favorites that have been elevated by years of expertise and attention to detail. You just have to make sure you get your order in on time. With its limited supply of donuts and high demand, you can't always trust the hours of this popular place.
2. Cape Coffee & Ice Cream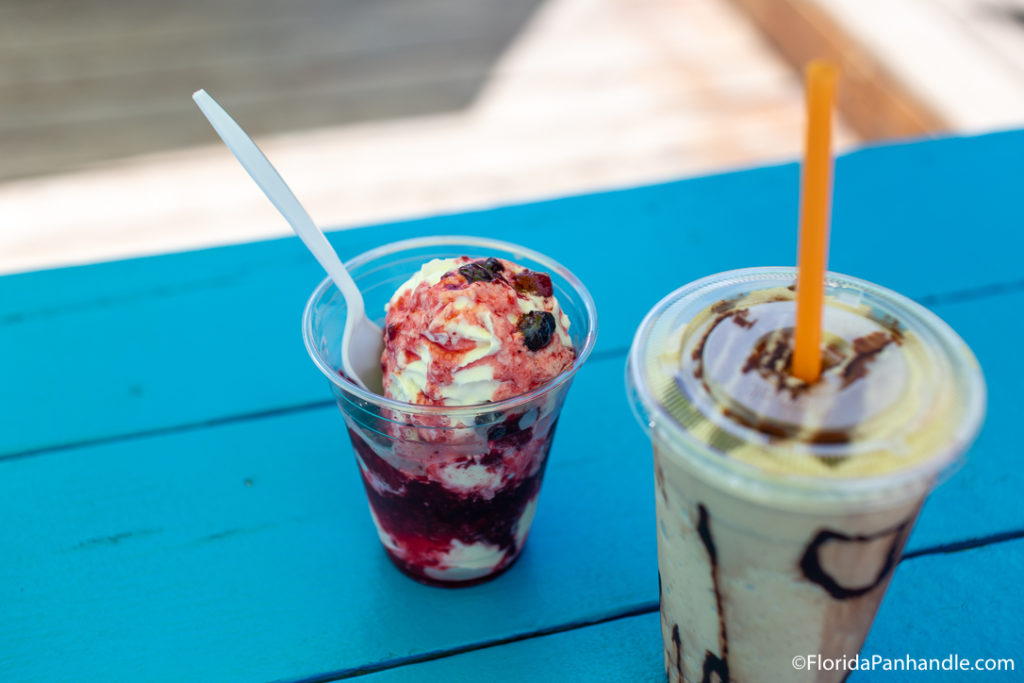 Ice cream on the beach is a must, and there are few better places to try a scoop than this Cape San Blas favorite. The casual vibe and friendly staff of this beach shack give visitors the quintessential experience of enjoying the water and the waves with a little frozen sugar. Locals and tourists alike flock here for a cone or a cup of coffee. Of try combining a steaming espresso with a little ball of vanilla right in the center. Order a donut sundae, a root beer float, or a snow cone and let the chilly flavors temper your mood and give you just the right amount of energy to get back out on the sand. 
3. Cone Heads 8020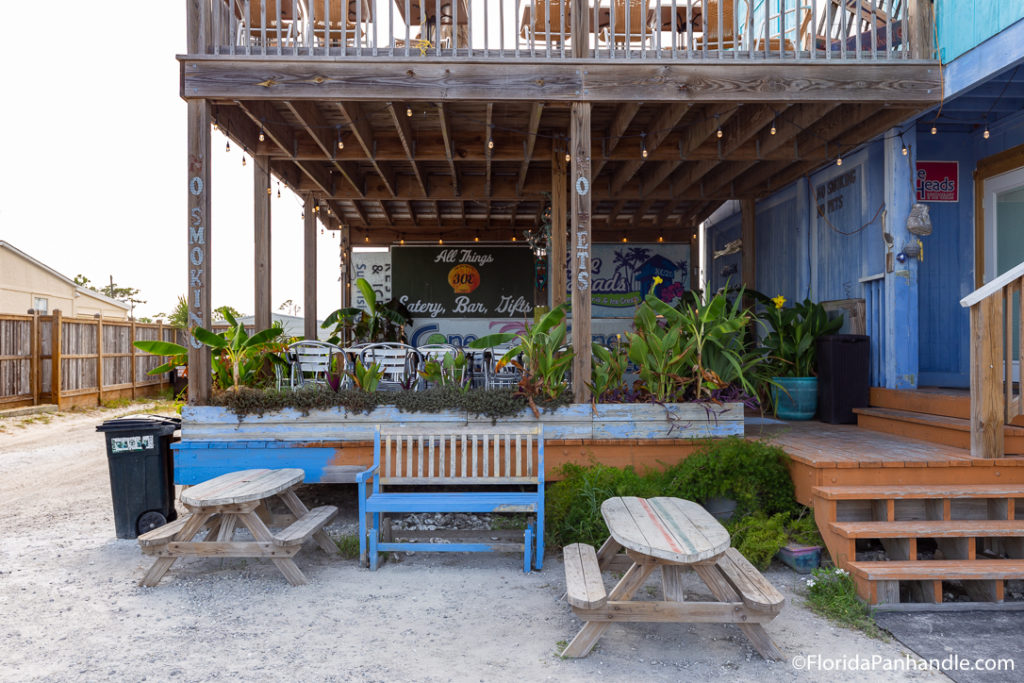 This small eatery may not specialize solely in desserts, but its shakes and hot fudge cakes are tasty enough that you should definitely save room at the end of your meal — whether you eat it here or not. Or why not try the two together at the same time? The classic combination of a cheeseburger and chocolate shake is beloved for a reason, and you really should try this carefree combination at least once at the beach. Cone Heads 8020 is sincerely serious about maintaining its reputation in the area for good desserts. In fact, they claim to be the oldest ice cream shop in all of Gulf County!
4. Sweet Bunz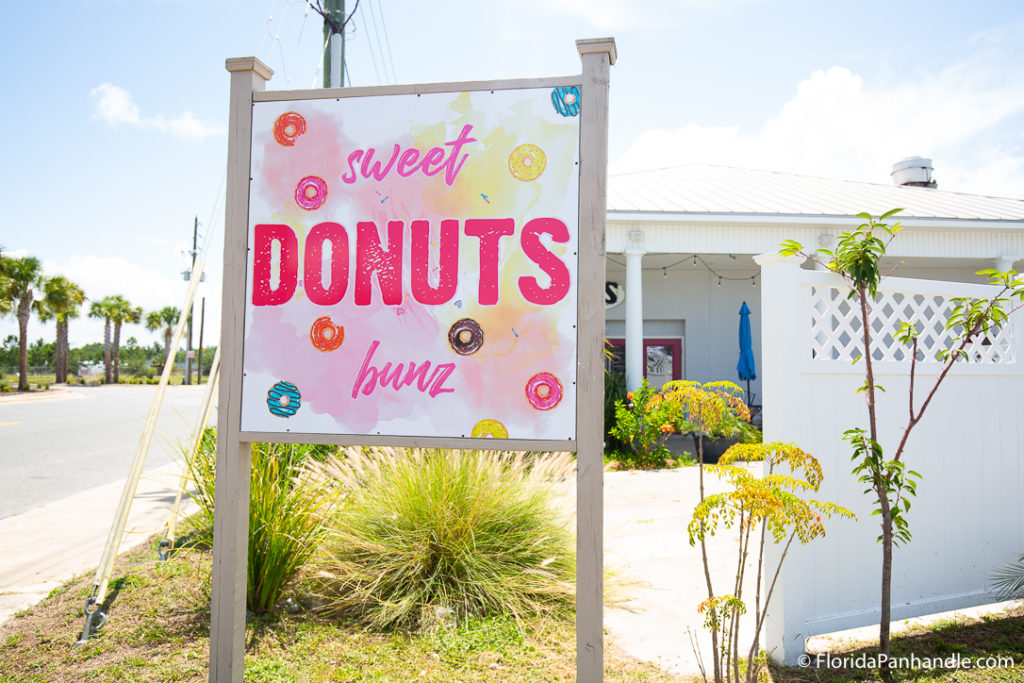 Family-owned and operated, Sweet Bunz lives up to its name by serving up some of the most delectable bakery desserts you can imagine. Their specialties include fruit buns, like blueberry, pineapple, and orange. Pick up a few to enjoy on the sand or to take back to your hotel for a midnight snack. You can even find versions of vegetable buns, like taro rolls. In this bakery, you're the boss. All you have to do is walk in, assess the many selections, and pick out your favorite treats. That means if you want the one with the extra icing in the back, it's all yours. 
5. Shoobies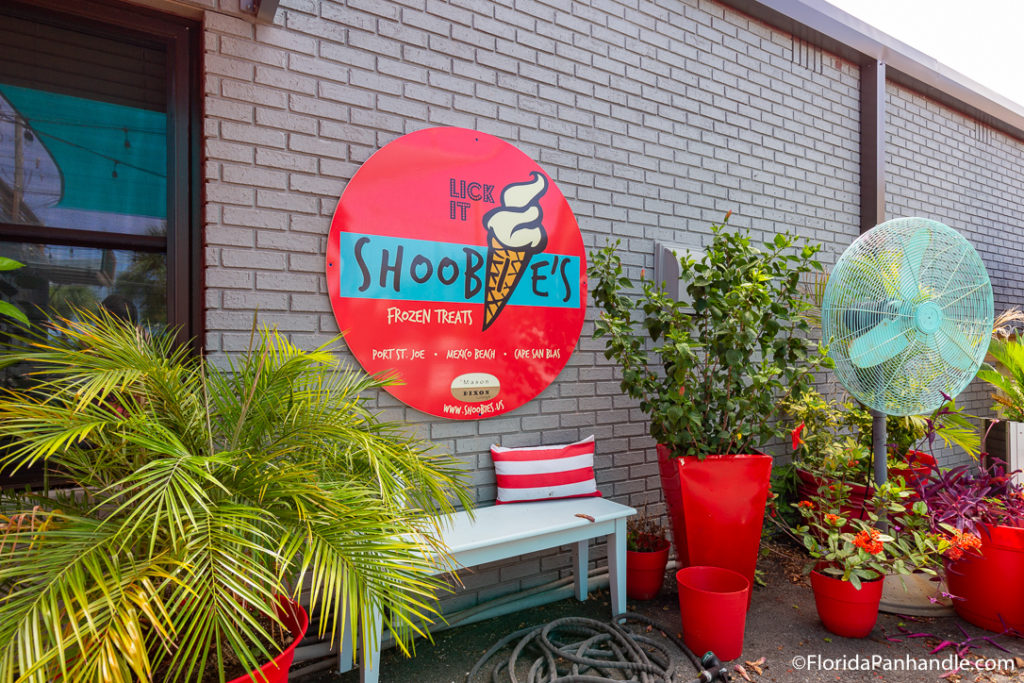 Gelato, water ice, ice cream: Shoobie's really understands what it means to cool its patrons off. Water ice is the vegan version of ice cream, made the same way but without any animal proteins. There are eight flavors of water ice, including mango, green apple, and strawberry. Or try a Cape San Blas sundae, made with chocolate chips, toasted coconut, and caramel. It's a great place for everyone to get exactly what they're looking for from a dessert run. Regulars rave about the quality of all their items, but especially pipe up about the ice cream. 
6. Krazyfish Grille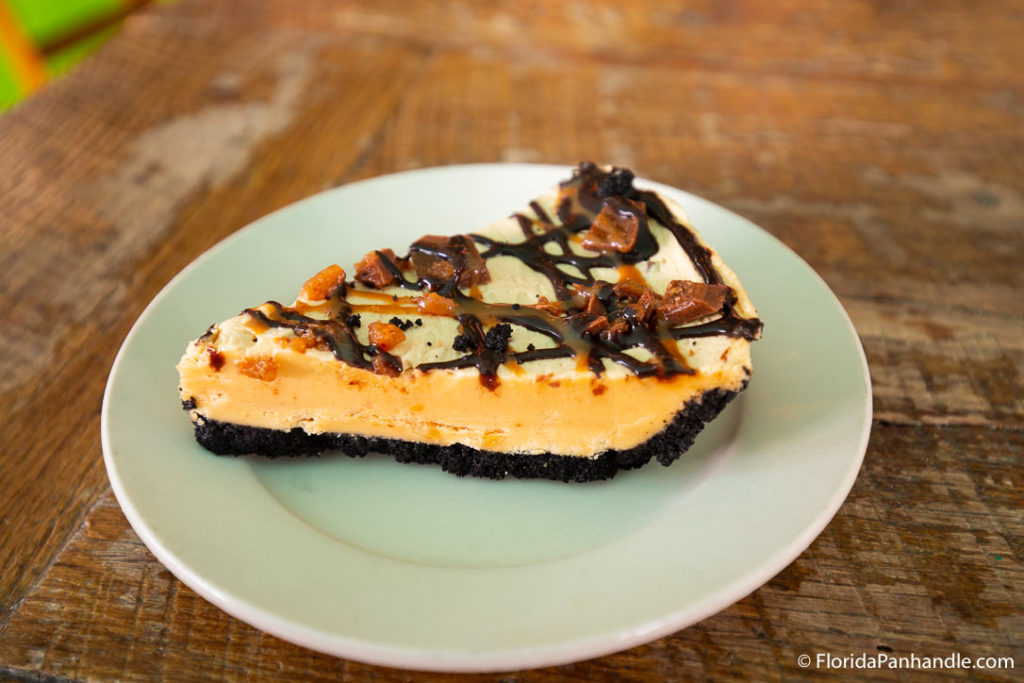 Sometimes you end up finding the best desserts in the place where you least expect it. At Krazyfish, the place takes every dish they serve seriously, ensuring that all patrons have a killer meal from start to finish. This spot has its dessert selection change out constantly, but you can expect there to be some combination of cheesecakes, cakes, butter cookies, and pie. After you've finished polishing off your favorite fresh seafood from the Gulf, you'll be treated to some of the best-in-show desserts in the area. Or stop in for just a bite of dessert for an extra-special end to the day.
If you're in the Cape San Blas and Port Joe area, you don't have to head to Panama City Beach just to get a good scoop of ice cream or a slice of cake. Try any of these spots out when you're in the mood for something sweet, and you won't be disappointed.