When savory seafood delights are calling your name, do you know where to go in Pensacola Beach, Florida? Since it's right on the waterfront, there are seemingly endless restaurants to choose from and they all make themselves look incredibly good. Trying to choose between them all can make your head spin, so it helps to have a guide. Thankfully, we're here to help with a look at the top nine Pensacola seafood restaurants in the area. Check it out.
Peg Leg Petes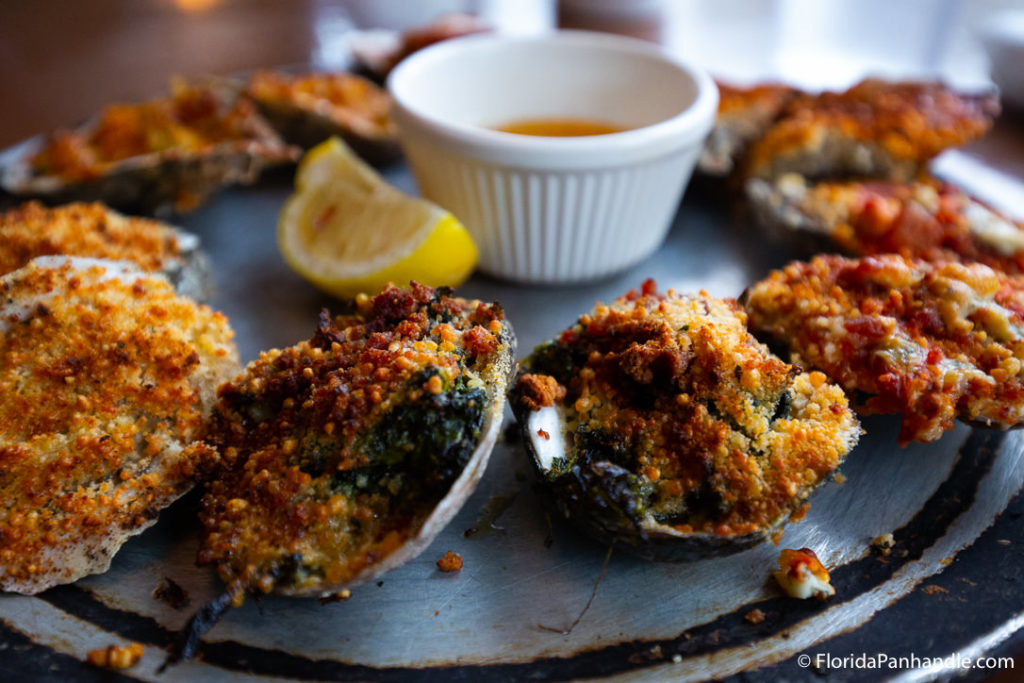 Since they are located right on the Lafitte Cove Marina, you can pull up to Peg Leg Petes in your boat whenever you're ready for a bite to eat. They have several menus full of decadent Cajun creations plus a full-service oyster bar. Their patrons' favorite dishes include the Chargrilled Mahi Mahi, Cajun Fried Catfish, and Blue Crab Claws.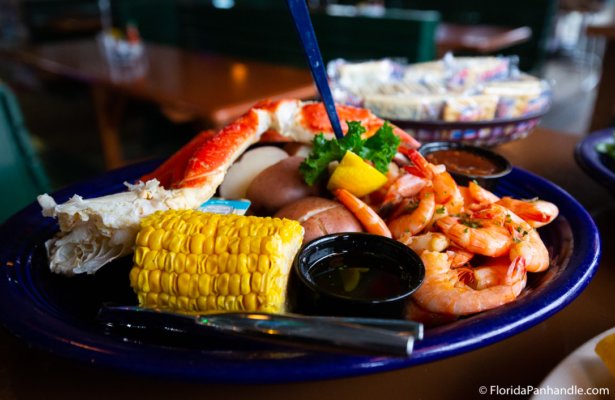 They have plenty of indoor seating in their inviting dining room, but their patio is the most popular place to be. Evenings and weekends get quite busy, so skip the wait by using their app to let them know you're coming by soon.
The Grand Marlin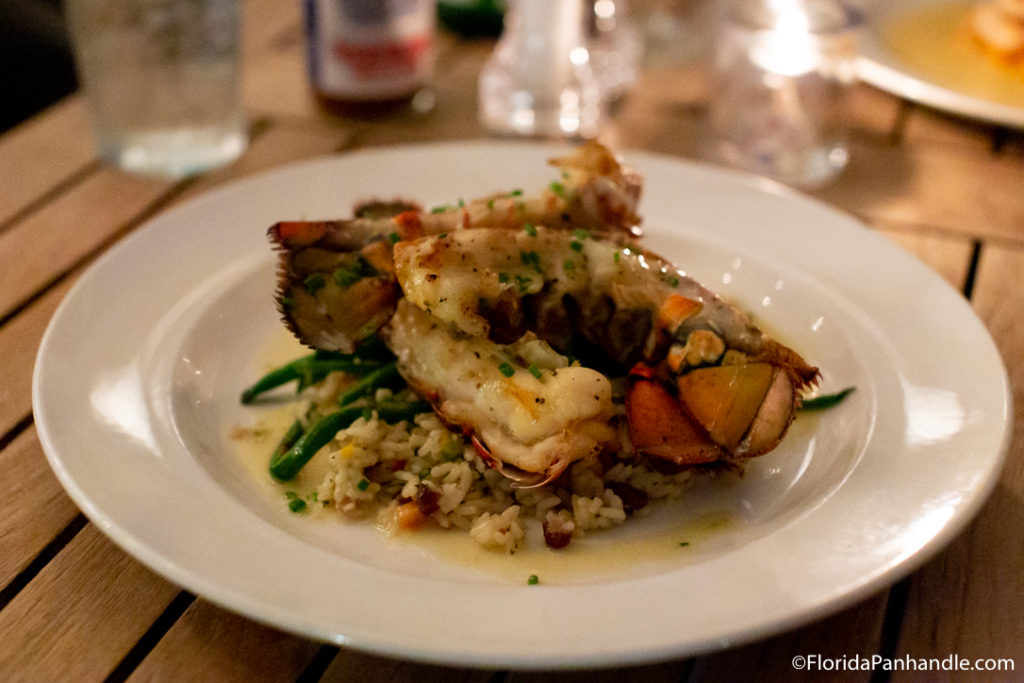 When you want to get dressed up for a night on the town, The Grand Marlin provides the upscale dining experience you seek. From the comfort of their dining room, breathtaking views of the English Navy Cove are everywhere you look. Despite that, you'll likely have trouble pulling your attention away from their attractive table settings and a menu full of tantalizing entrees.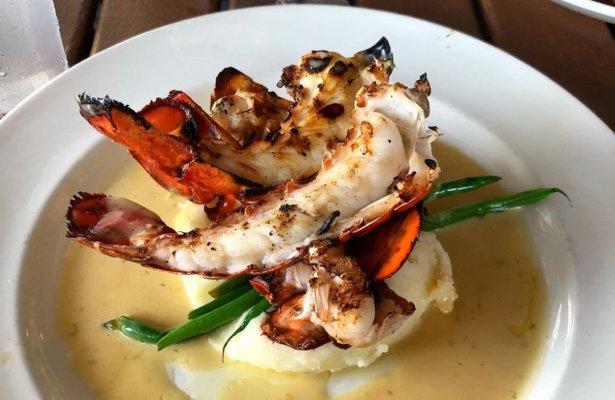 Depending on when you arrive, you'll get their brunch, lunch, and dinner menu to pour-over. If you can't decide between all the options, treat yourself to the oyster bar or market-fresh fish. Red snapper, sea scallops, and mahi-mahi always make an appearance, giving you an exquisite taste of all the best Gulf flavors.
Red Fish Blue Fish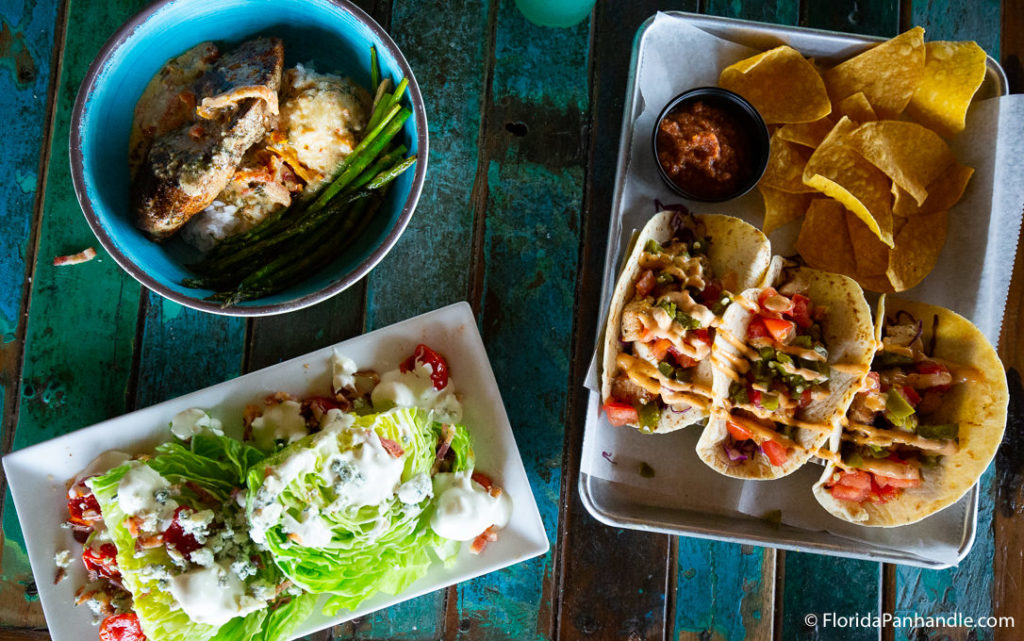 When only locally caught seafood will do, get yourself over to Red Fish Blue Fish to get your fill. They serve fish and shellfish caught off the shores and sold by local vendors each day. If you're in the mood for burgers, gator, and everything in between, they've got that, too. No matter what you order, just make sure to save room for dessert. You won't want to miss their Southern Pecan Cheesecake, Coco Flan, or Chocolate Pate.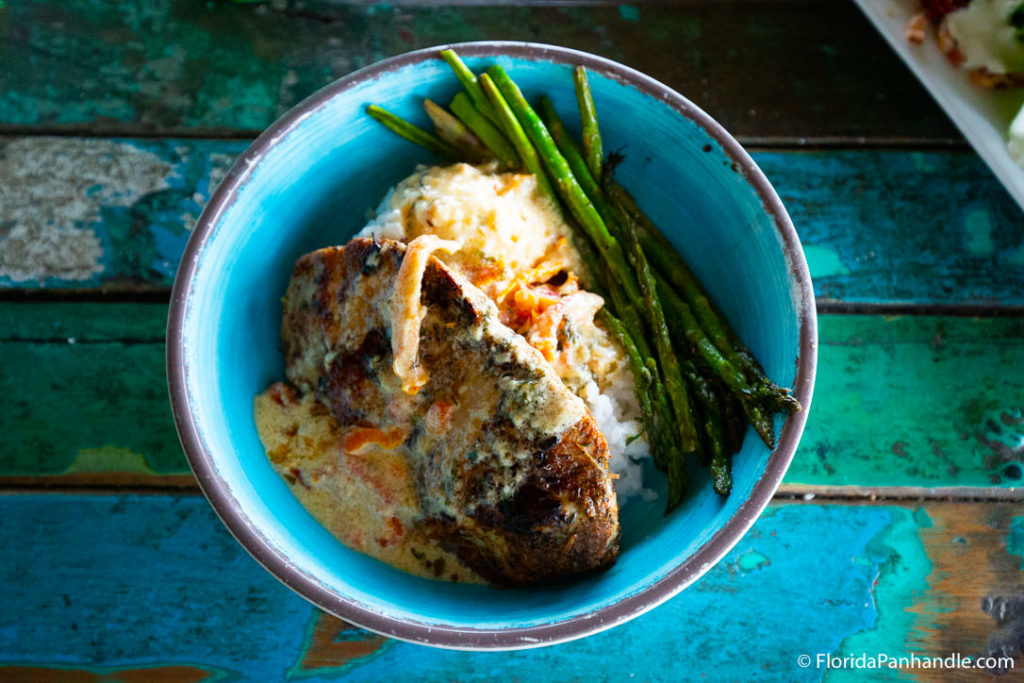 Although their food is good enough to show up for, again and again, there's something to be said about their homey atmosphere. They have backyard games set up all along the waterfront, giving you a chance to kick back, relax, and take in the stunning views. If you'd rather lounge inside, you'll absolutely love their reclaimed wood dining seats and other eclectic décor that truly makes the place stand out from the crowd.
The Fish House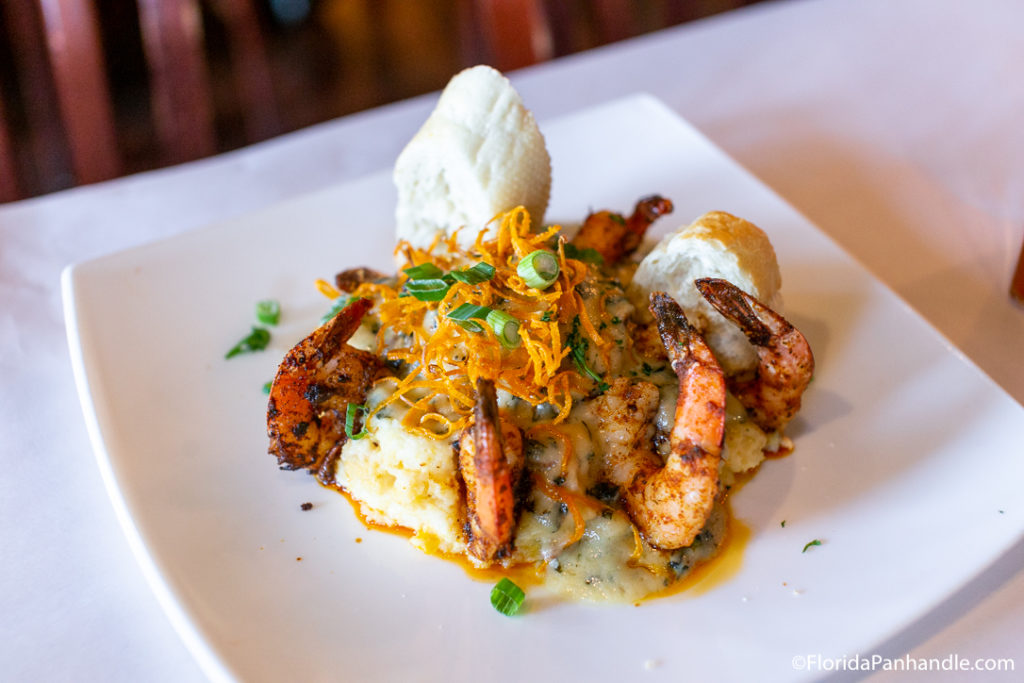 For seafood with a southern flair, you just have to come on down to The Fish House. They make it their mission to serve all the classics, including grits that are absolutely to die for, while still managing to make local seafood the star of the show.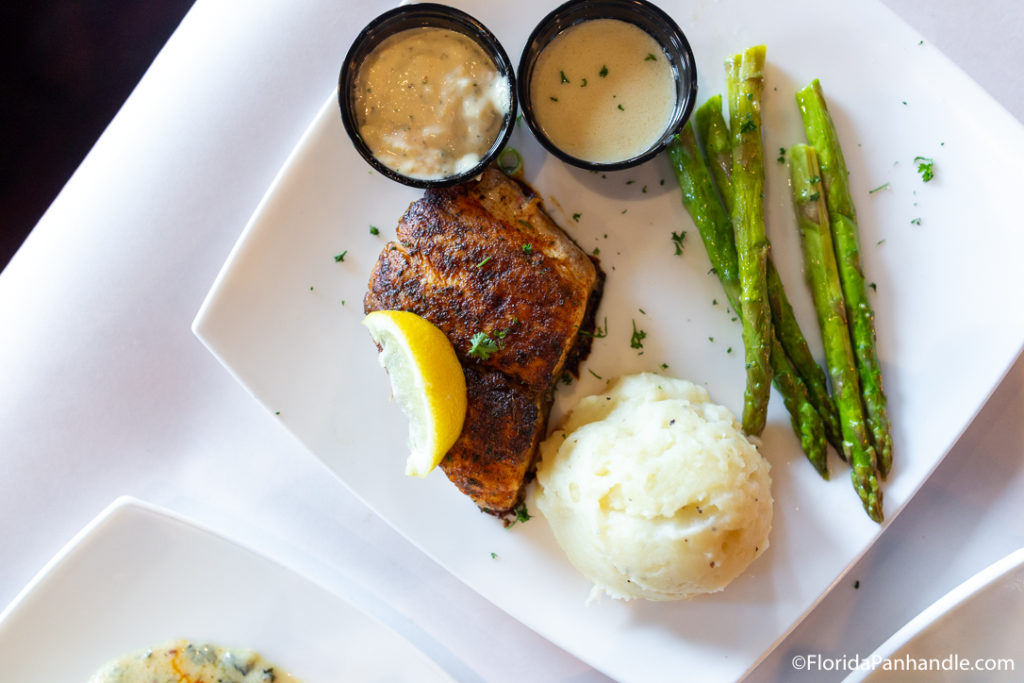 When locals come down for a bite to eat, they can never manage to break away from their favorites, like the Gumbo, Catfish Basket, and their World-Famous Grits a Ya Ya, of course. Although those items are sure to impress, don't overlook the Poke Stack and all their sushi creations, including the Spicy Eel Roll.
Frisky Dolphin Sunset Oyster Bar & Grill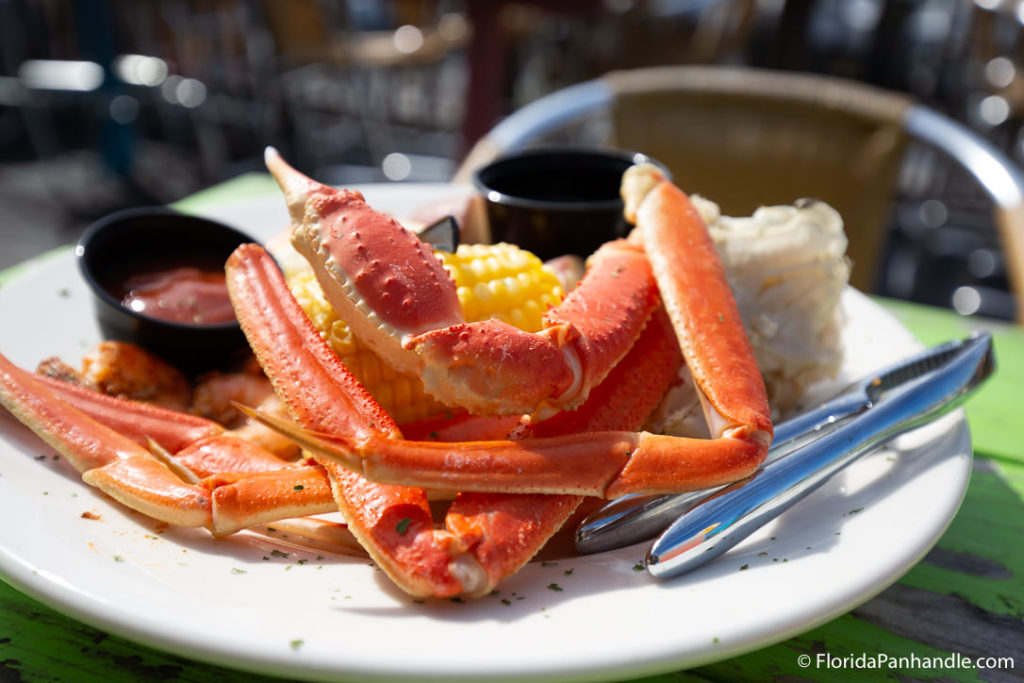 The Frisky Dolphin is well-known for its oyster bar, friendly service, and views of spectacular sunsets all around. For the best experience, pick a spot on their covered porch, which lies right along the water's edge. From there, you can check out all the boats and watch the sun go down as the evening winds to an end.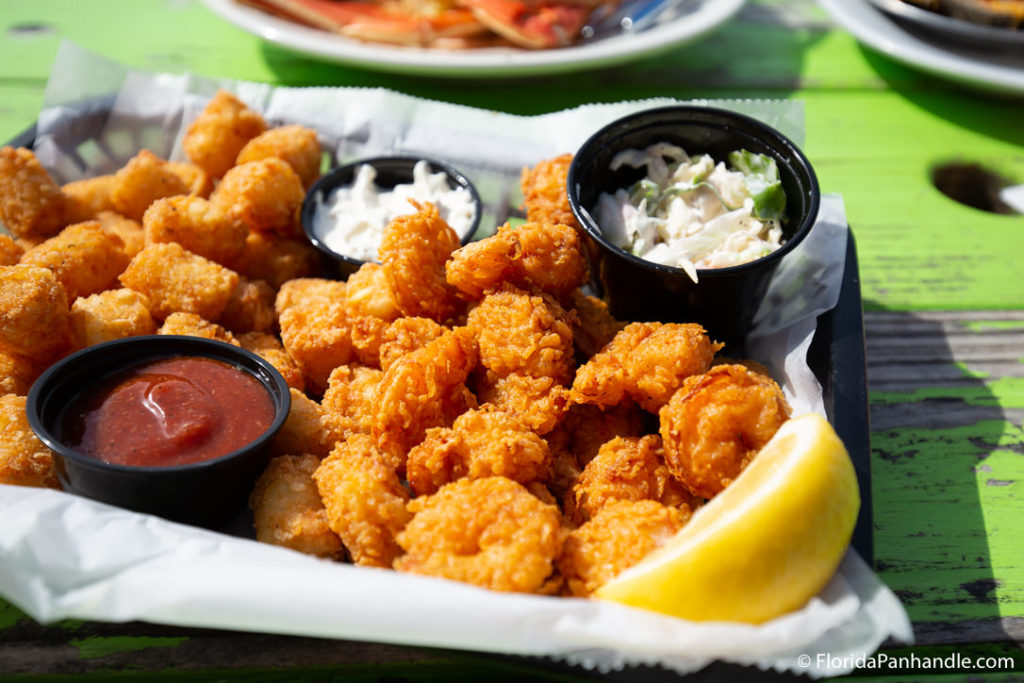 Most days, they focus on helping you make the most of your lunch and dinner hours with their unique plates of fresh, locally sourced seafood. But on the weekends, they roll out a breakfast menu to remember just in time for brunch. Just their Crab Cake Benny and Shrimp-N-Grits draw big crowds all on their own.
Flounder's Chowder House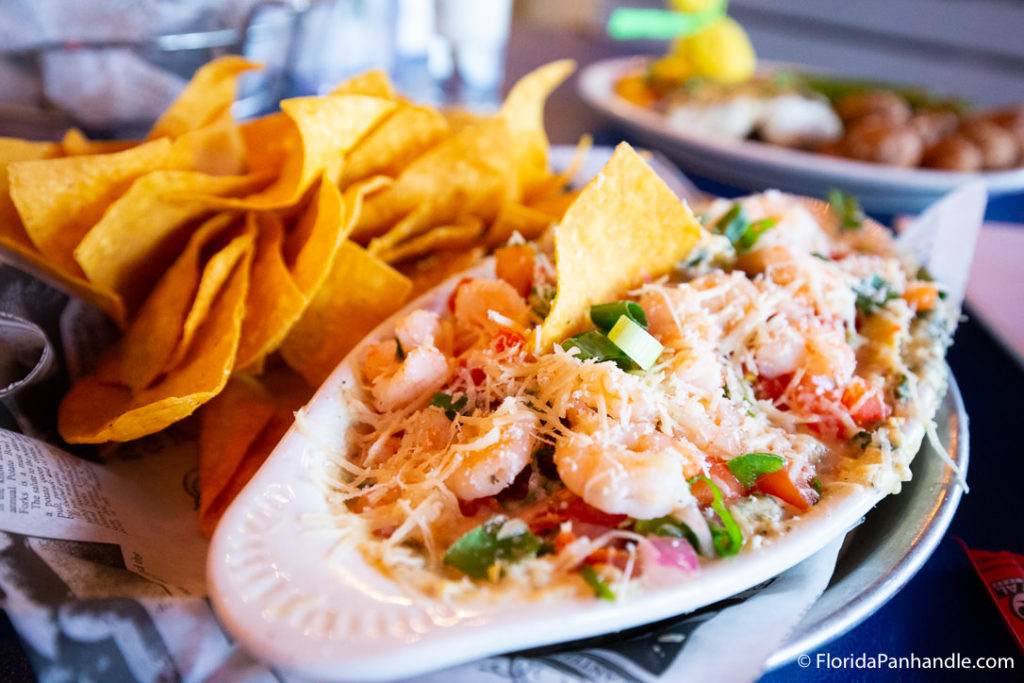 Awesome food and great times are always on tap at Flounder's Chowder House. Before you even walk through the doors, you'll get a taste of all the eclectic décor awaiting inside with a glance at the 55' shrimp boat right out front. From there, it just gets wild. They have a 1,000-pound Marlin chilling at the bar, a bevy of confessional booths to behold, and many other surprises ready for you to discover.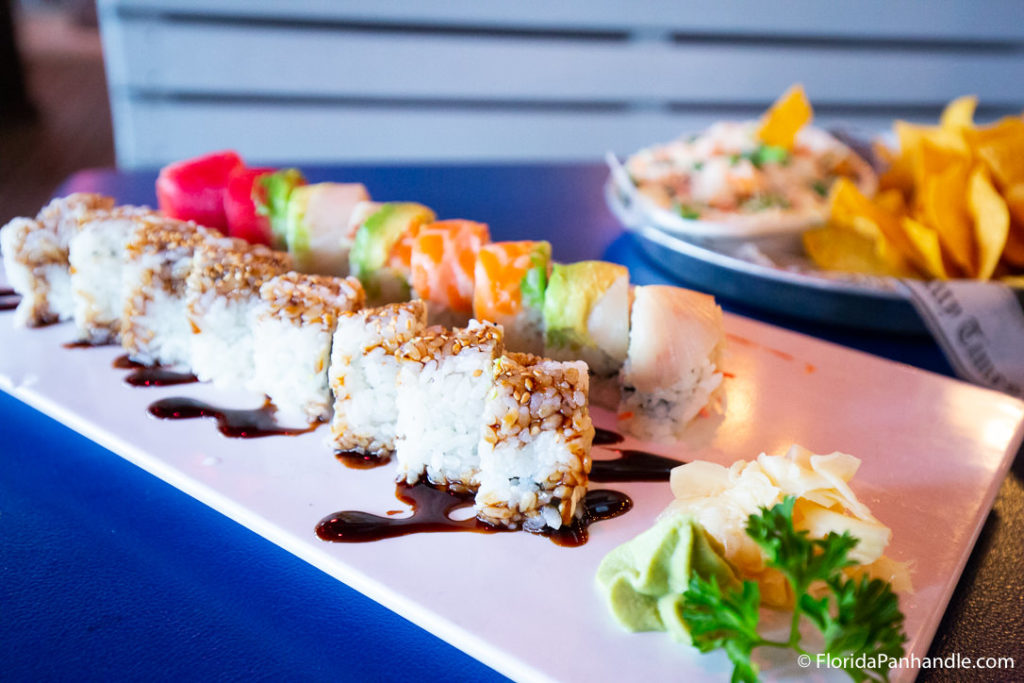 Once you finally set your sights on the menu, you'll love to see all the seafood, burgers, and more. If nothing else, try their Classic Stuffed Flounder to see just why this restaurant gets so busy every day of the week.
Captain Joey Patti's Seafood Restaurant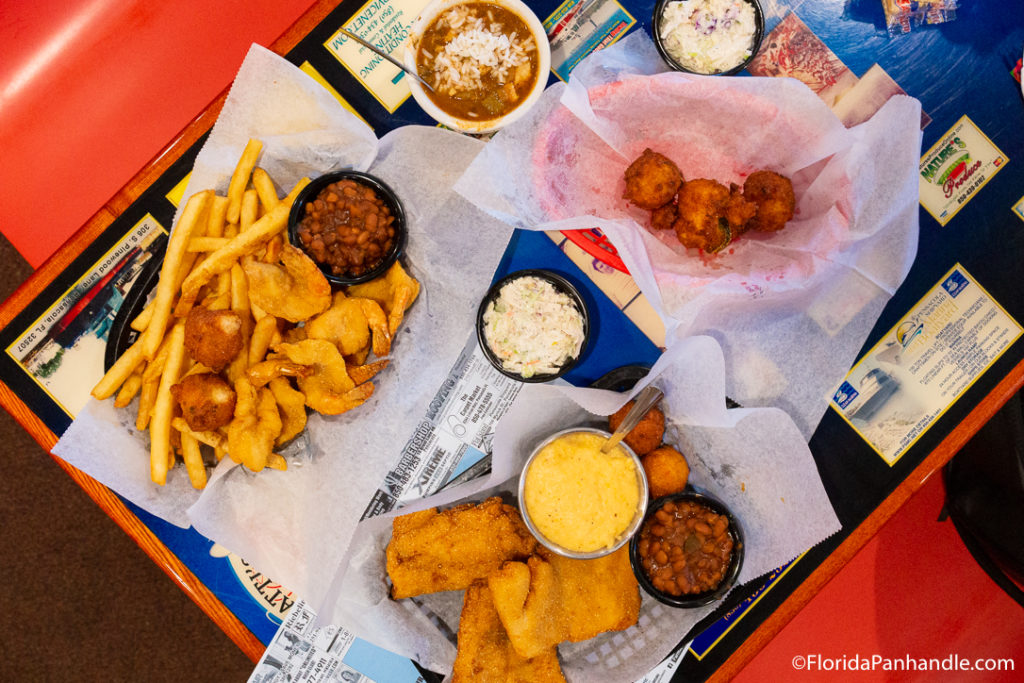 With their location right next to the fish market, Captain Joey Patti's Seafood Restaurant sources all their seafood as fresh as can be. They can get everything from sea bass and mullet fish to scallops and grouper.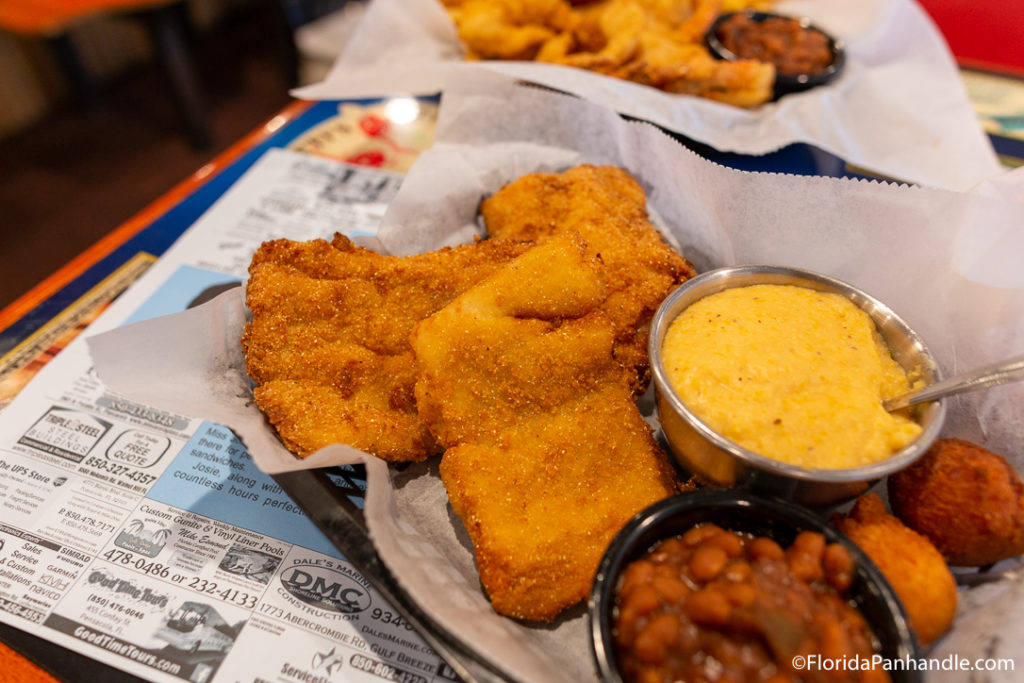 With so much seafood to choose from, you can always try something different at every visit. Just make sure to come in often so you can get a taste of their Sea Bass Basket, Grouper Sandwich, and so much more. If you can't choose just one, get the Captain Joey Platter, which lets you sample their shrimp, crab patties, basa/swai, and oysters.
Scooter's Fish House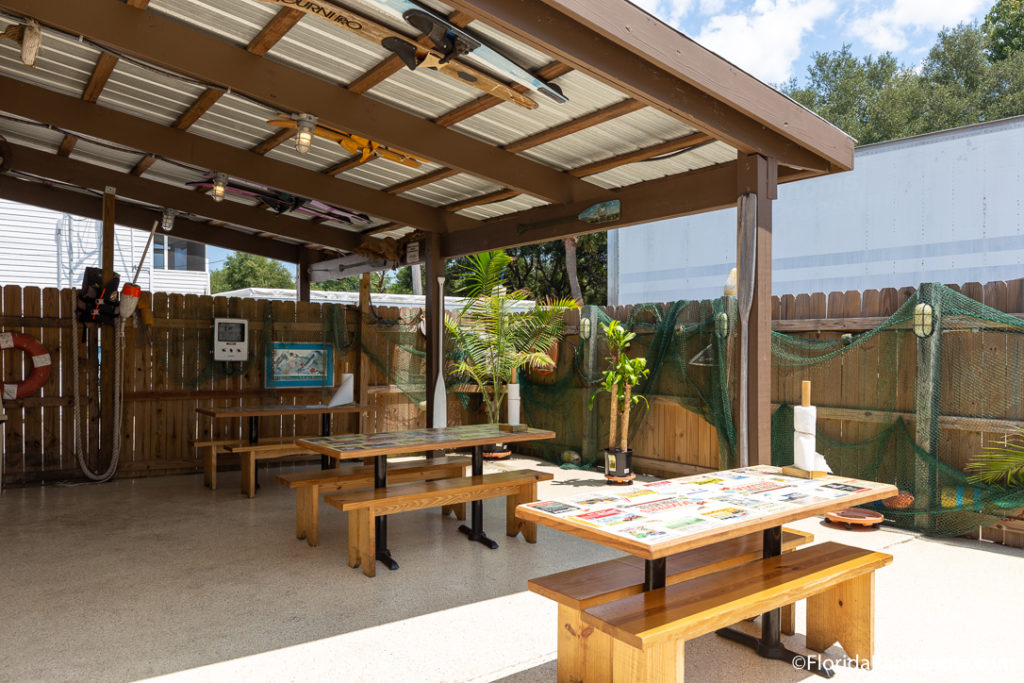 If you want to enjoy casual dining at its finest, plan a trip to Scooter's Fish House. Their friendly service and chill environment promise to keep you feeling at home from the second you walk through the doors. Between that and their affordable prices, you'll definitely find yourself coming back for more every chance you get.
Their menu is nothing to scoff at either as everything is made with fresh, local ingredients. Seafood Gumbo, Colossal Shrimp Dinner, and Fried Calamari is just the start of all their wonderful creations. They know you won't walk away hungry, so there's no dessert menu. You can satisfy your sweet tooth with their sweet tea and pink lemonade if you wish.
If you just cannot choose from all the options, just close your eyes and put your finger to the page. With so many amazing eats offered at each of these Pensacola Beach seafood restaurants, you really cannot lose.