Does your sweet tooth leave you hankering for tasty candies, ice cream, and desserts galore? If so, you'll undoubtedly love to hear that Pensacola, Florida, has all the sweet treats you could ever want. Each sweets shop offers a different array of pure deliciousness, making them all worth visiting at least once. Ready to go on a whirlwind adventure through an ultra-sugar landscape? Let's take a look at where to find the best sweets in Pensacola.
Bubba's Sweet Spot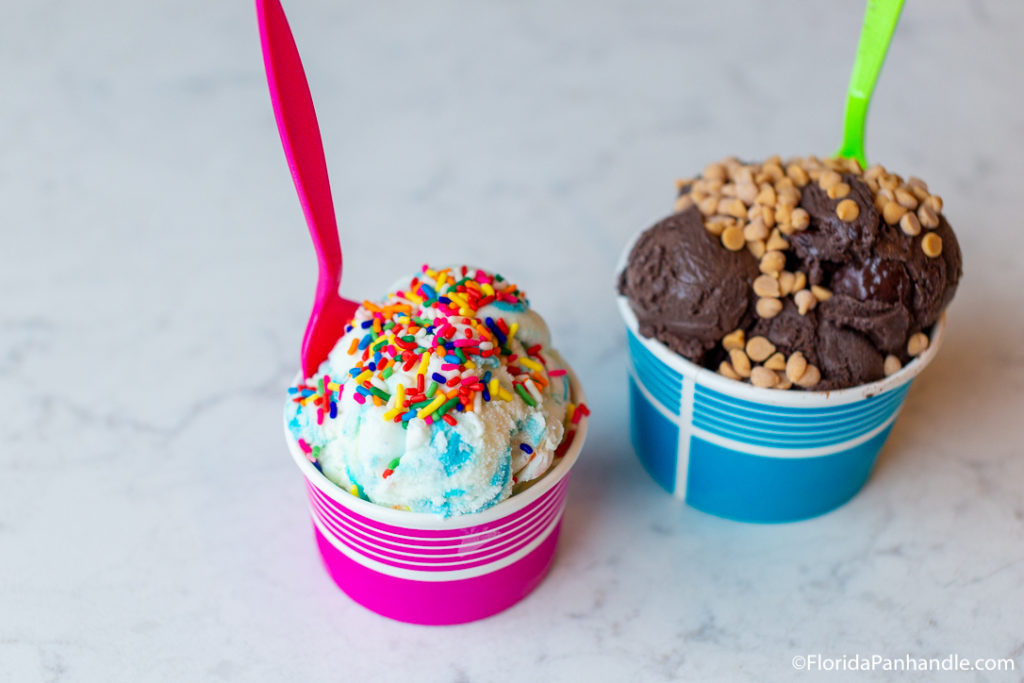 Bubba's Sweet Spot never fails to delight with its handcrafted confections, bulk candies, and ice cream. Their handmade goodies range from pecan pralines and caramel to fudge and candied apples. Their crew expertly makes every candy using only the finest ingredients, like Callebaut Belgium chocolate, and time-honored practices.
Their bulk candies come from all over the world and include favorites like gummy bears, jelly beans, lollipops, and sour straws. You can buy just a few pieces or go all out with pound after pound of sugary goodness. Just don't forget to leave room for their ice cream. All your favorite flavors are available in a cone, cup, or made into a milkshake.
Marble Slab Creamery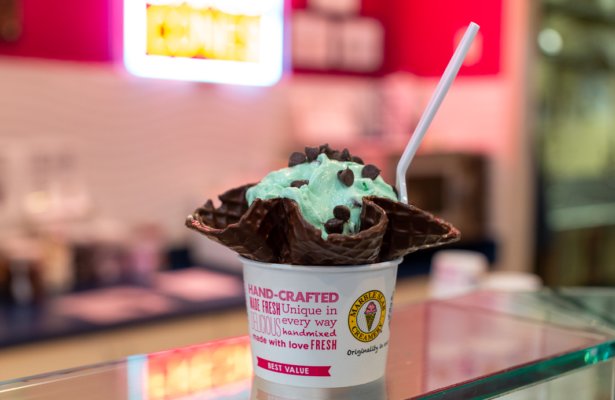 The Marble Slab Creamery aims to put your imagination to the test with its exquisite ice cream flavors and mix-in options. Although they have ice cream cakes, milkshakes, and more available, it's their not-so-simple cups of ice cream that bring in the crowds.
Each cup starts with your selection of one or more ice cream flavors. There's blue cotton candy, sweet cream, strawberry, cool mint, and many more. They even have sorbet. After selecting your flavors, you get to choose up to six mix-ins, like brownies, mini marshmallows, and yellow cake. Then, the crew gets to work mixing it all up on the marble slab until it's ready to serve.
Sweet Cone Alabama Ice Cream
Sweet Cone Alabama is the quintessential ice cream parlor. Their pink and white striped walls set the stage for a memorable frozen treat experience, while their candy and more take each visit to the next level.
You're welcome to get your ice cream in a waffle cone, cake cone, or cup. They have milkshakes, too. Whether you get a cone or milkshake, remember to ask them to add the sprinkles over the top for a classic touch.
In addition to ice cream, they have handmade chocolate-covered pretzels, truffles, and everything in between. You can also get hard candies and gummies from their bulk bins. Once you're done satisfying your sweet tooth, stop by their photo booth to take a few selfies to commemorate your visit.
Yo'Licious Frozen Yogurts & Sweets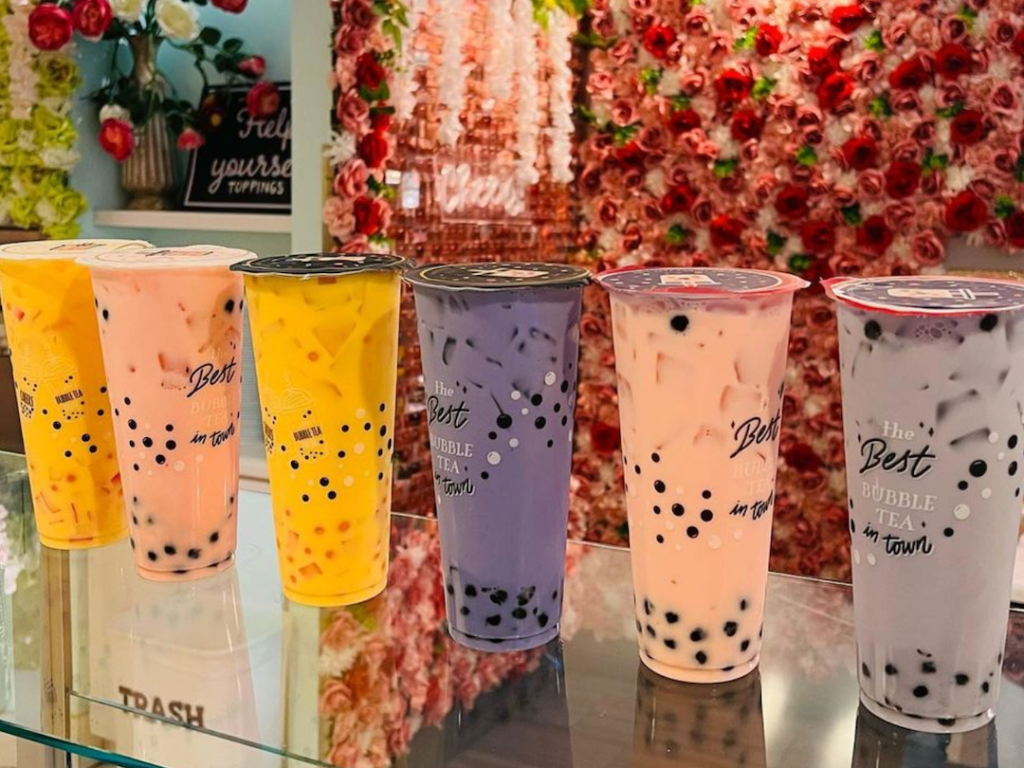 Froyo is the name of the game at Yo'Licious Frozen Yogurts & Sweets. Whenever you come in, you'll find all the best flavors, including acai berry, passion fruit, kiwi, iced coffee, kumquat, and honey ginger. As if that's not enough, toppings galore add to the magic of your frozen yogurt journey.
Although frozen yogurt is their specialty, it's not all they have. Their crew recently got into the gelato game as well. The fresh gelato has bright, bold flavors, like blood orange, that will leave you coming back time and again for more.
If you're not in the mood for frozen treats, turn your attention to their sweet Boba and bubble waffles. Made with just the right amount of sweetness, these two treats are a match made in heaven. Want the best of both worlds? Ask to get a bubble waffle filled with your preferred froyo flavor.
J's Bakery and Café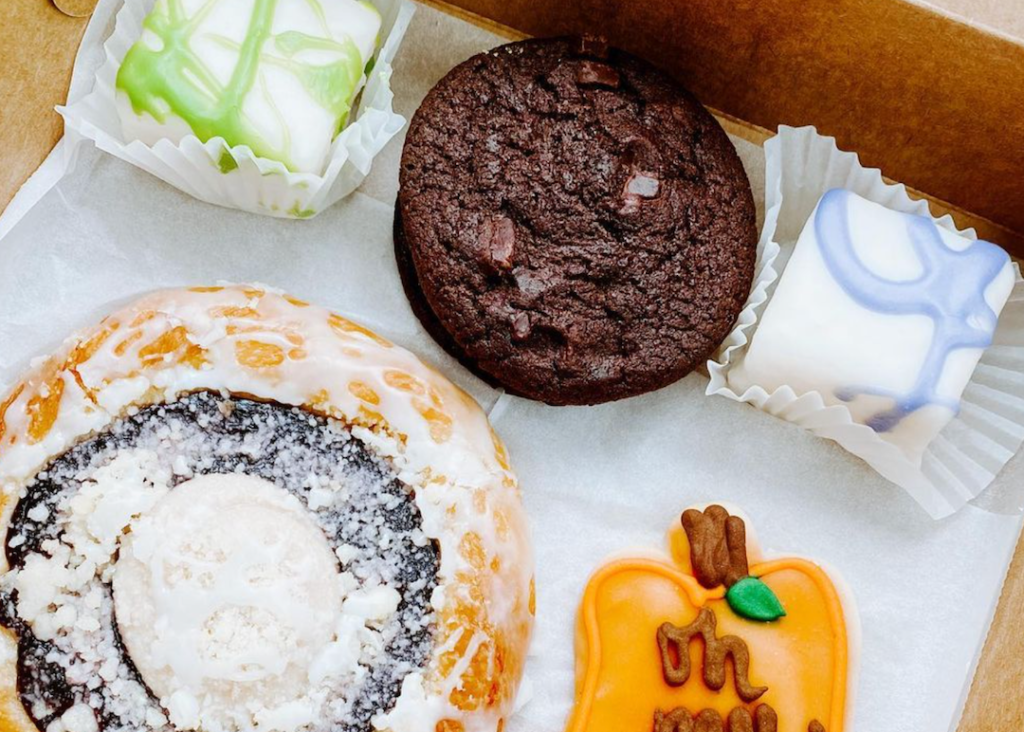 When you need a cake for a special occasion or just to brighten up your day, just give J's Bakery and Café a call. At this little shop, the crew spends the day in and day out whipping up cake masterpieces for their valued clients.
Wedding cakes are their bread and butter, but they also have you covered for all your special occasions. Just pick a theme, like unicorns, and they'll get right to work creating the cake of your dreams. They're also masters at making cookies that look like butterflies, border collies, and so much more.
Before you head out the door, check out their bakery cases for even more pre-made items. Cupcakes, cannoli, donuts, and more line the shelves, beckoning to all who come into the shop. Grab one for the road or have them fill up a whole box. The choice is yours.
Wild Honey Frozen Yogurt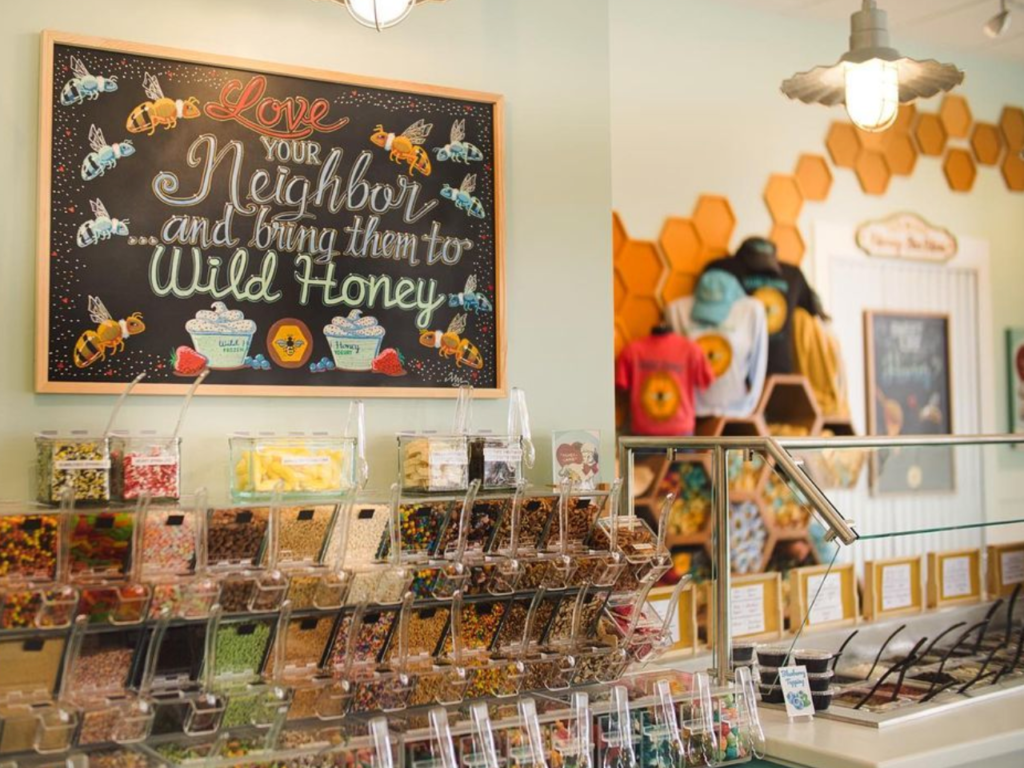 Wild Honey Frozen Yogurt proudly specializes in froyo and sorbet creations. To keep things fresh, they're always coming up with new flavors, like pink lemonade sorbet. So, you never truly know what you'll find when you come in.
With that in mind, it's best to take a moment to check out the signs on each machine before you get to work filling your cup. Then, add as much froyo as you want, even mixing and matching flavors to your liking. After that, go over to the buffet table to scoop mix-ins over top. Don't forget to drizzle on the chocolate, caramel, or berry sauce before going up to pay for your creation.
If you don't want to go one night without their frozen yogurt, grab a container from the freezer case before you go. All their most popular flavors land there each day to make it easy to buy your favorites and hit the road.
With so many candies, desserts, and more at every venue, you'll be hard-pressed to try all the fan favorites in just one visit. Luckily, you're always welcome to come back to these shops for another taste of what they're offering. If you want to try multiple things at each visit, bring your friends and family along for the ride. Then, split up the desserts accordingly to let everyone try each one.