Pensacola might represent a beach bum's version of paradise, but local entertainment extends beyond the waves and sand. If you love relaxing outside but also prefer to remain on your feet, you'll have a blast at the area's top golf courses. Be sure to add the following destinations to your golf itinerary:
Lost Key Golf Club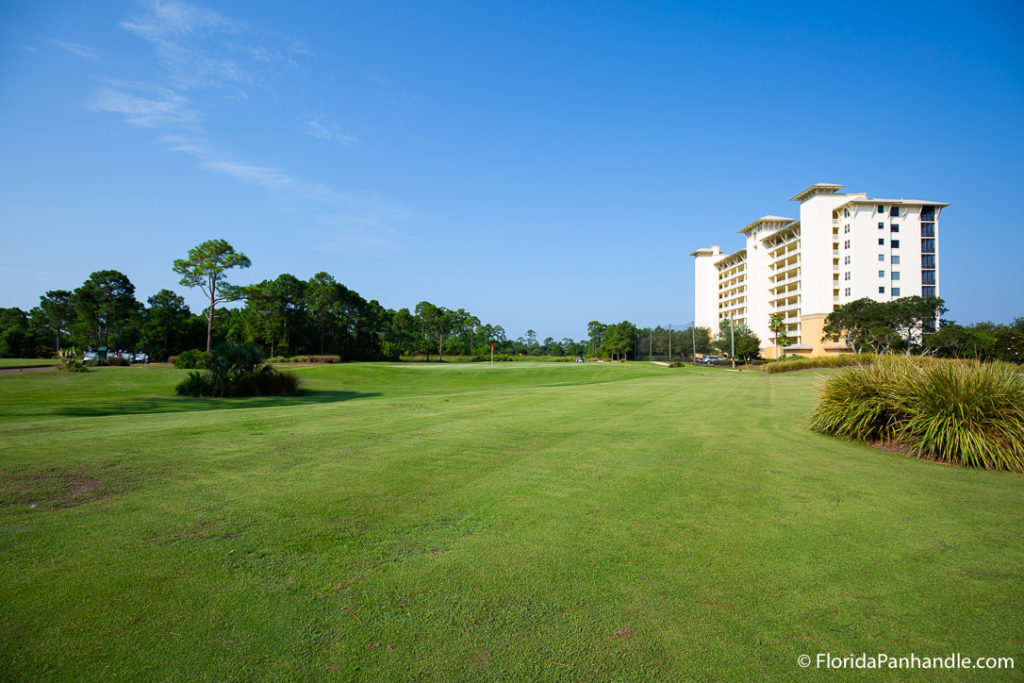 The Arnold Palmer-designed course at the Lost Key Golf Club offers plenty to keep golfers of all levels motivated and entertained. The course received a significant makeover in 2006 and has since earned praise for its eco-friendly design. This destination even boasts Audubon International Silver Signature Sanctuary status.
Lost Key's emphasis on environmentally friendly golf doesn't detract from the quality of its greens. Tricky bunkers abound, as do wetland hazards. The 13th hole is especially challenging. Known as the course's signature hole, it provides multiple pin placement areas. Whether you excel at this endeavor or fall short, you will appreciate the ingenuity evident in this course's design.
Perdido Bay Golf Club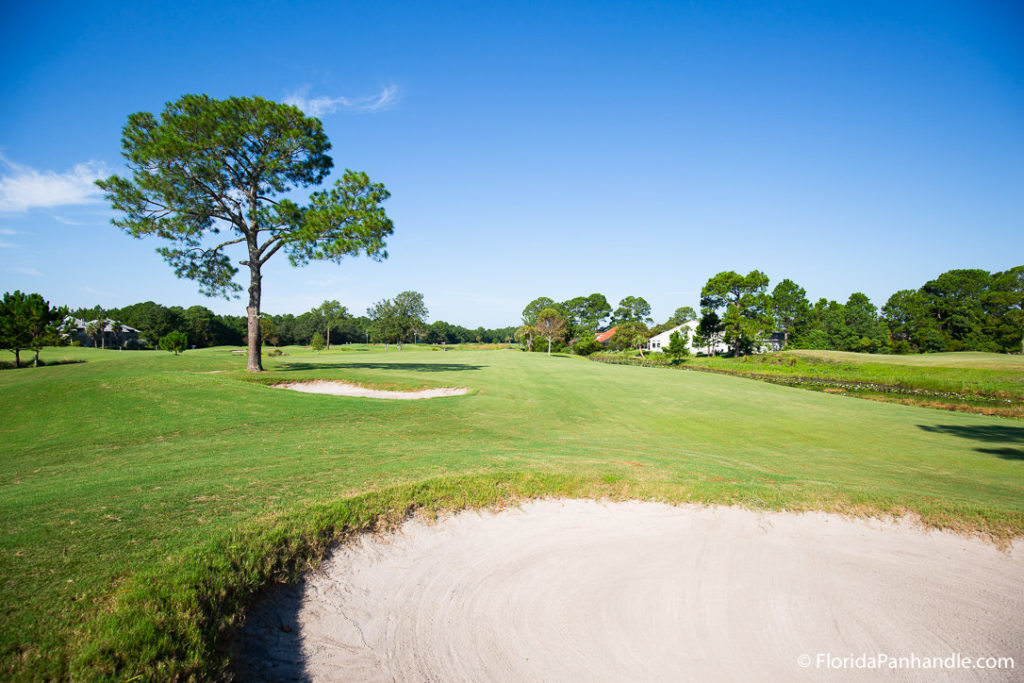 This classic 18-hole golf course is notable for its links-style play and its picture-perfect scenery. The former site of the Pensacola Open, this location retains the prestige of its championship-level course, where distance and accuracy play a key role in the golf experience. The undulating greens can be described as fair, although not particularly fast. Keep an eye out for the beverage cart, which makes the journey that much more enjoyable.
This facility includes numerous practice opportunities, such as a driving range, putting green, and chipping green. After you've perfected your skills and hit up the course, you'll have earned a relaxing visit to the onsite restaurant, where you'll find omelets, wraps, and several other enticing meals. Rental cottages are also provided to give you and your loved ones a cozy place to rest up between golf sessions.
Osceola Municipal Golf Course
Head to the Osceola Municipal Golf Course to take advantage of state-of-the-art facilities and recently renovated greens. Established nearly a century ago, this Myrtle Grove favorite has a long history of excellence. These days, the course is generally nice, although some visitors have noted inconsistent spots. That being said, the family-friendly location appeals greatly to beginners and intermediate players.
Many visitors return not so much for the layout or obstacles, but rather, due to the friendly and accommodating staff, who help to establish a welcoming atmosphere for all types of golfers. If hospitality is a critical element of your golf experience, you'll be thrilled with your visit to the Osceola Municipal Golf Course.
Scenic Hills Country Club
Another Pensacola course with a long history, Scenic Hills Country Club has been a local mainstay of the golf community since 1958. A decade later, Scenic Hills was the site of the 1969 USGA Women's Open.
The course's Chick Adams design received a full renovation in 2006, complete with state-of-the-art Bermuda greens. Soon after, Scenic Hills debuted an elite clubhouse, which now serves as a favorite gathering place. Local residents Leo Lynne and Jeremy Reese recently acquired the golf club but intend to continue honoring its historic heritage.
The pace of play can be slow at times, but the challenges are sufficient to keep most visitors entertained throughout the Scenic Hills experience. If nothing else, this location is worth visiting purely for the pristine panorama it provides. The staff and club environment are arguably better than the course itself, but both are worth checking out.
Pensacola Golf at Cypress Lakes Golf Club
If you're willing to venture a bit outside of Pensacola, you'll be rewarded with a delightful day at the Cypress Lakes Golf Club, which is located a short drive away in the Pensacola suburb of Cantonment. If you enjoy the shade and scenery of majestic trees, you will quickly fall in love with the view. Take your time to gaze at the magnolia, pine, and oak trees, which are situated throughout the course's gentle hills. This unique landscape sets Cypress Lakes apart from other local courses.
Scenery is a big deal at the Cypress Lakes Golf Club, but the quality of the 18-hole course should not be discounted. The greens here roll smooth and can be surprisingly fast, to the point that this course holds far greater challenges than most visitors anticipate. Additional obstacles can be found in the form of sand traps and water hazards.
This facility offers several practice opportunities, including an all-grass driving range, a practice bunker, and a practice putting green. Other amenities may not be as fancy as those found at competing golf courses, but the self-serve concession area and pro shop should cover most visitors' needs.
Stonebrook Golf Club
Another great option situated just outside of Pensacola, the Stonebrook Golf Club is tucked away in the serene community of Pace. This hidden gem boasts over three decades of influence in the greater Pensacola area, where it has become the home base for multiple PGA Tour hot shots. Despite this, the course remains an excellent option for beginners, who appreciate the friendly service and detailed maintenance. The fairways, in particular, are in wonderful condition.
Booking is uniquely easy for this course, which provides simple navigation on its website. Prices are reasonable, especially given the quality of the course and the gorgeous scenery.
After an exciting round, don't hesitate to stop by The Grill at Stonebrook for a meal. Open to the public, this classy restaurant provides a full breakfast menu, plus several lunch and happy hour options.
Pensacola Golf Center
Formerly known as the Summit Driving Range, this location might not match up to the golf course environment provided by the locations mentioned above — but it offers the opportunity to gain a lot of practice in a short period of time.
The driving range has been a fixture in the Pensacola golf community for years, but it recently leveled up after being purchased by PGA Tour winner Bubba Watson. A Pensacola native, he is committed to supporting local golf enthusiasts while providing quality instruction. Consider stopping by for practice or instruction before you hit the links at one of the area's top golf courses.
Florida is golfing heaven — and Pensacola is certainly no exception. Explore the region's golf courses for yourself to discover the allure of the local links.