Mimosas are a classic drink during brunch. The familiar taste of orange juice gets kicked up a peg or two with the addition of the bubbles, and it's a very short jump if you're having an omelet and searching for something to wash it down with. Let's take a look at the top five places that are known for their bottomless mimosas in Pensacola. No matter what kind of mood you're in, you're liable to find an eatery that's perfect for it.
End of the Line Cafe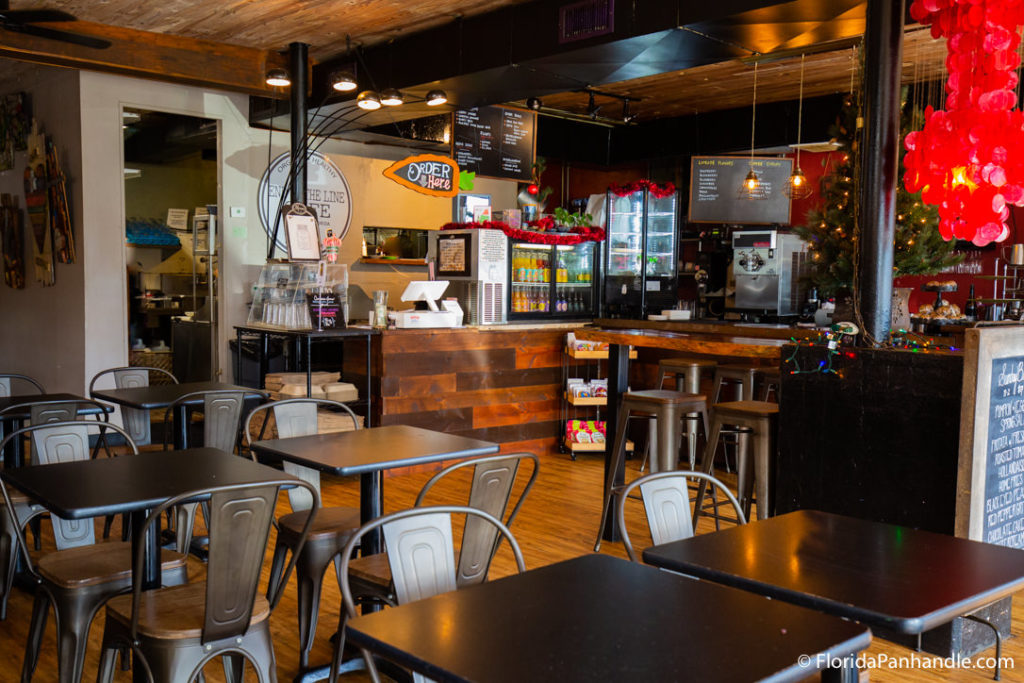 End of the Line is a vegan hot spot that's been around since 2002. The place has been the pinnacle of flavor for anyone who wants to forgo animal proteins in their diet, whether that's for a single meal or a lifetime. This restaurant is known for its Sunday brunch, one that has plenty of inventive dishes that won't make you feel like you're missing out. The specialty drinks, coffee bars, and desserts are there to round out your meal.
If you choose this unique eatery, you'll find a large outdoor courtyard if you want to lounge in the breeze for a bit. Patrons love this place for its fun atmosphere as well as their commitment to the community. Not only does the End of the Line Cafe give artists a chance to display their creations, but the business also holds concerts and other events throughout the year. If you come for the drink specials, you're likely to stay for the vibes. It's a place where anyone can come if they want to eat food that's as delicious as it is good for you.
South Market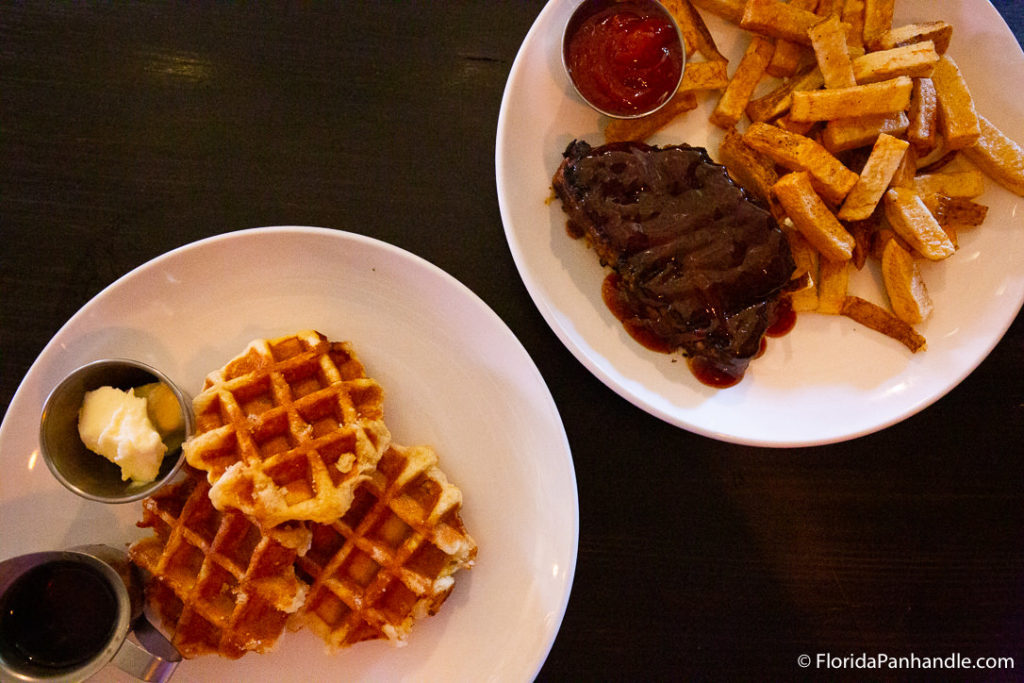 South Market is a Southern restaurant that serves up bottomless mimosas during brunch for $16. (If you happen to only want the bubbles, you can get it for $15.) This Southern restaurant near the water takes a lot of pride in its creations, whether that's the arrangement of the biscuits and gravy or the mixing of a specialty cocktail. This is a comfortable place where you're invited to relax and really enjoy your vacation.
Here, the staff has plenty of panache, and the brunch menu is extensive. Bay scallop corn dip, creole omelets, bacon jam burgers, and Southern comfort chicken salad are just some of the options that adorn the list. The only caveat here is that this place is very popular during brunchtime, possibly for the classic quality of their bottomless mimosas. While the energy is distinctly casual, it's not always easy to really chill out when it can get fairly busy and loud. Luckily, being that close to the bay and having a drink in your hand is a great way to temper the mood.
O'Riley's Irish Pub Downtown
You might not think of an Irish pub as a place to go for bottomless mimosas, but you might be surprised at how lucky you get. At just $8 with a meal and $15 without, you can get as many drinks as your heart desires on weekends. Located in historic Pensacola, this location of O'Riley's Irish Pub got its start in 2013, but the original location opened more than four decades ago and made it an institution in the area. Sample the chicken and waffles, corned beef hash, pulled pork and cheese omelet, or poached eggs served over crab cakes.
At O'Riley's, you'll also find plenty of things to do besides eat and drink. There are pool tables, steel-tip darts, a private bar, and a main bar. If you want to make your brunch into an all-day event, stick around, watch the game, and play a few games of your own. The staff is used to patrons hanging out, and ordering more items off the menu as the day wears on.
McGuire's Irish Pub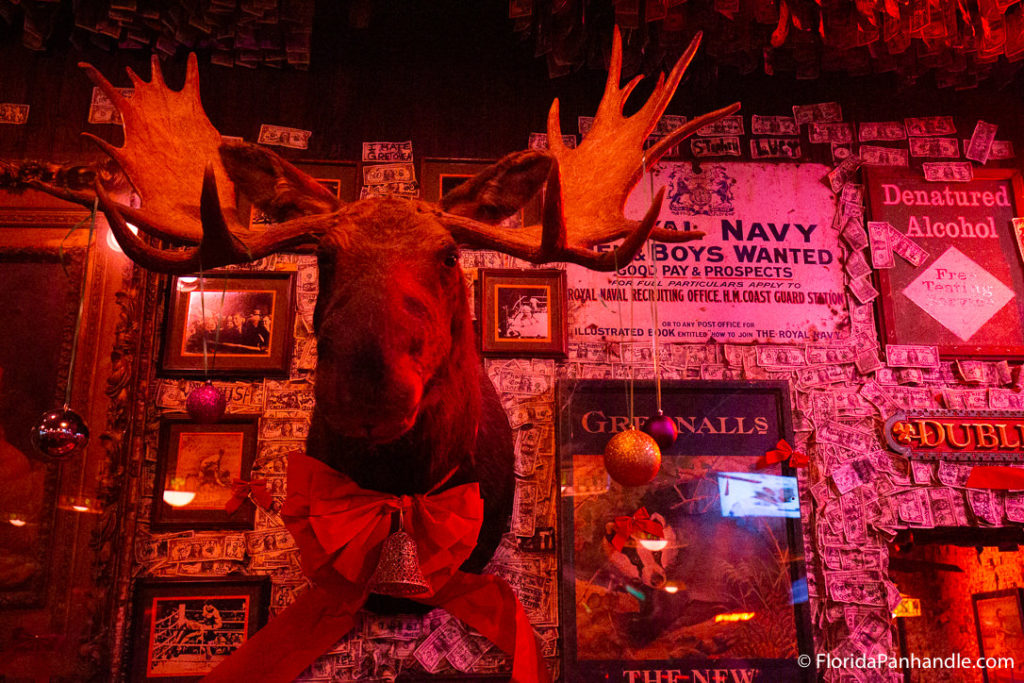 The bottomless mimosas available on the weekend are $9.99, and they come alongside a batch of breakfast foods, steaks, appetizers, salads, sandwiches, and desserts. McGuire's Irish pub started in 1977 and moved from its original shopping center into the Old Firehouse in Pensacola. This historic location dates back for nearly a century, and McGuire's leans right into the nostalgia. The theme of the place is a New York Irish Saloon at the turn of the century, and the staff nails the theme in this 615-seat restaurant.
This is more than just a place to order egg Killarney or a classic egg and cheese omelet. If you're ready for a slice of the Big Apple in Pensacola, you'll have plenty to discover here. Check out the many signed dollars dripping from the walls and the ceilings. Legend has it you're looking at more than a million bills all around you.
The Fish House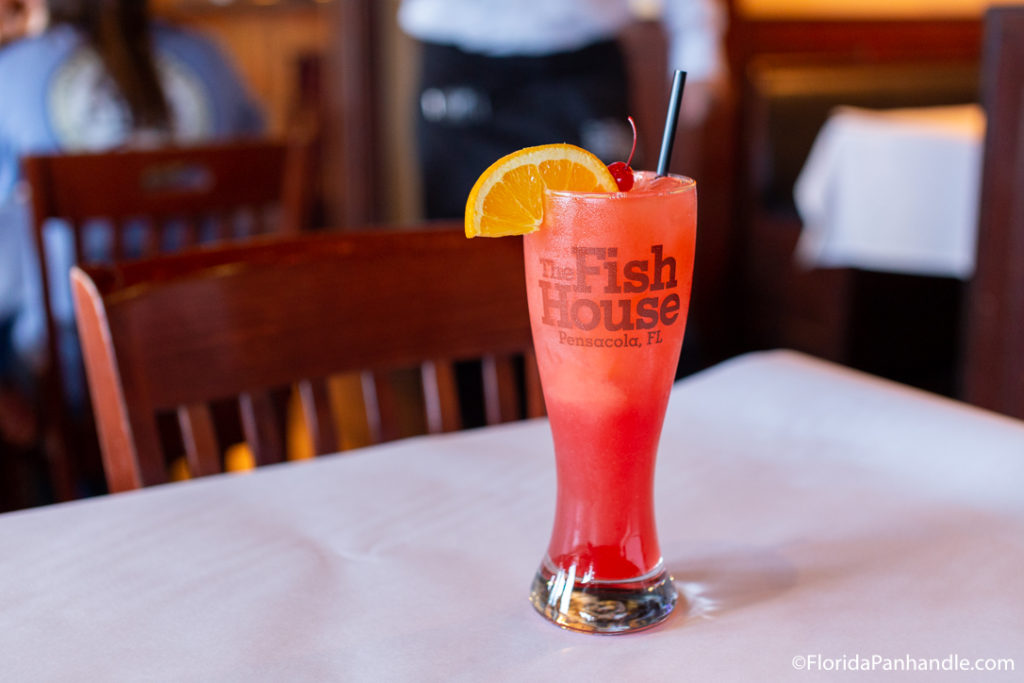 The Merrill family, otherwise known as the founders of The Fish House, were born and raised in Pensacola. In 1998, they were dismayed by how dead downtown had become, particularly when there was so much potential wrapped up in this historical waterfront. The Fish House was always meant to be a Southern eatery where everyone could come to experience the best of Southern hospitality, complete with music, great food, and delicious drinks.
The mimosas here are all just a part of this hot spot's charm, available during a full Sunday brunch on Sunday. We highly recommend that you order it along with the restaurant's signature dish: the World-Famous Grits a Ya Ya. The restaurant started with grits, so it makes sense that this shrimp-laden dish atop smoked Gouda cheese grits has become truly unmissable.
There are so many reasons to indulge when you're on vacation. This is a time for you to enjoy a little excess, particularly if you've set the day aside for it. Bottomless mimosas go best with a full meal, one that's designed to stick to your ribs and lessen the worst effects of all those bubbles. Our recommendations are ones that excel in both the pour and the preparation, so you're able to get it all in one visit.