If you want to preserve all your memories of your best Pensacola Beach adventures, just whip out your camera and start capturing your 'Gram-worthy moments. But where can you find all the best photo opportunities? With help from this guide, of course! Just take a look at these eight Instagrammable spots in Pensacola Beach for help building your itinerary.
"Wish You Were Here" Mural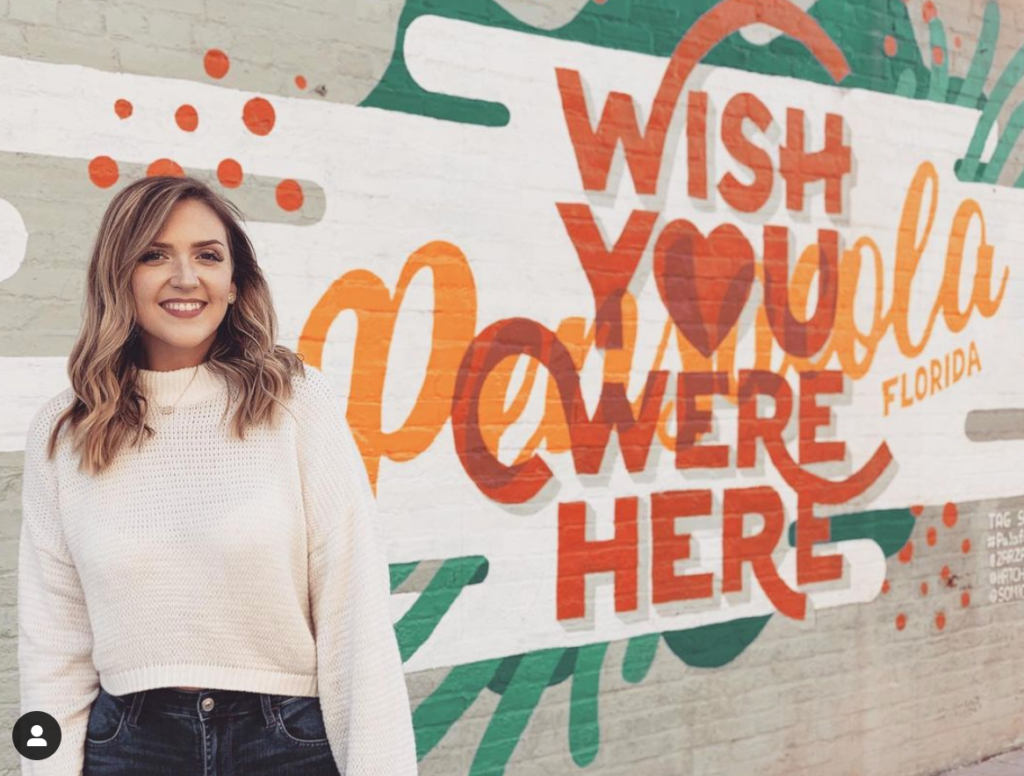 Every memorable visit to Pensacola Beach absolutely must start with a trip over to the "Wish You Were Here" mural. Located downtown at Palafox and Romana, this hand-painted mural gives you a pop of bright colors to stand near for your selfie debut.
Give a big smile or try out a couple of fun poses to add even more interest to the capture. Then, post it up with the #PalafoxMural hashtag to get even more followers coming your way.
Postcard Mural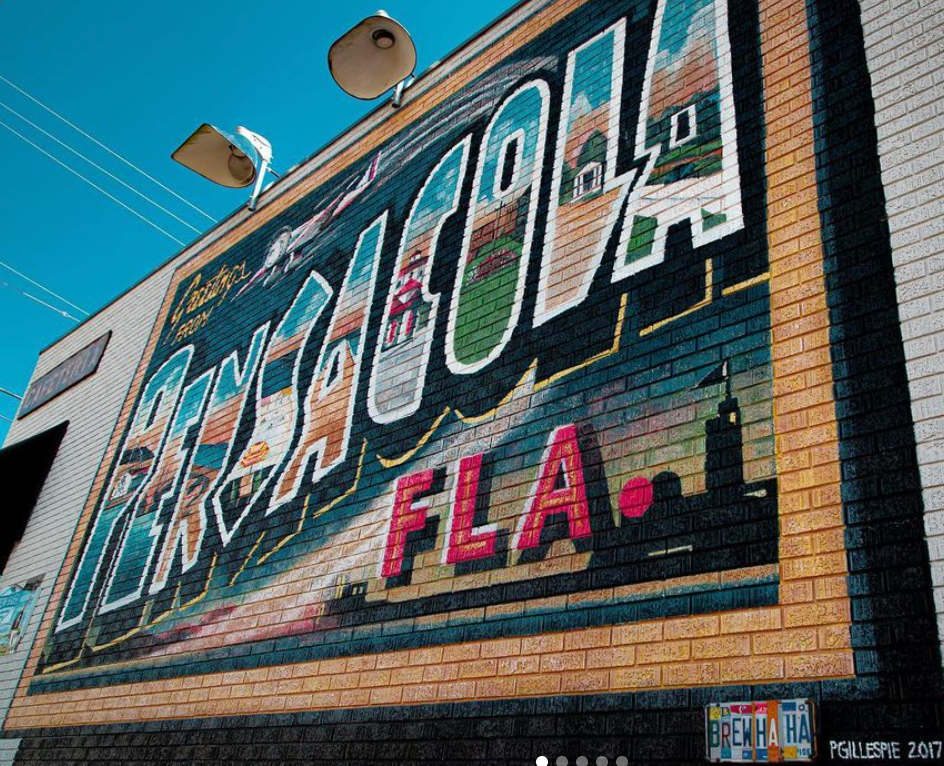 For another artistic take on the spirit of Pensacola, head over to the postcard mural on North 12th Avenue. A popular relic in the East Hill neighborhood, this mural brings in visitors from far and wide, intent on joining the 1940's style artwork for a snap or two.
With the brick wall as your support, you can always go for an ultra-cool lean as your pose of choice, although even standing tall and proud makes for a fantastic photo. Either way, you're sure to get tons of interest as soon as the pictures color your story of the day.
Graffiti Bridge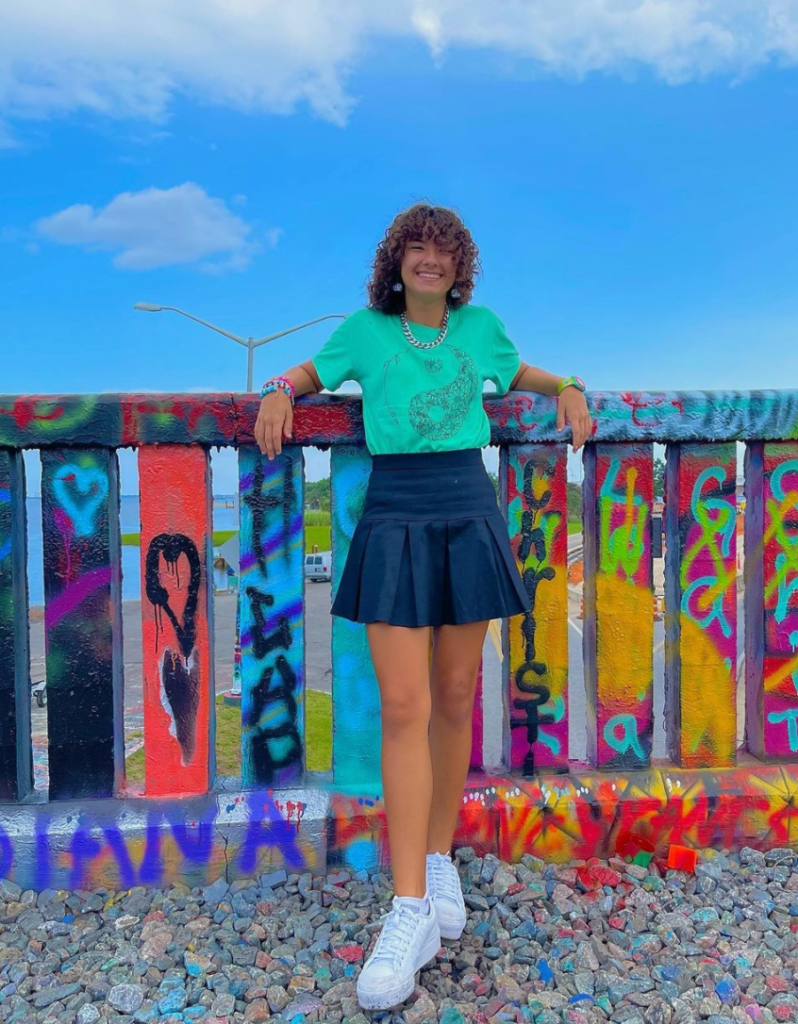 Serving as the canvas of choice since 1935, the Graffiti Bridge boasts a changing aesthetic that makes it easy to get unique photos time and time again. At every visit, you can count on new graffiti appearing all along this 1888 railroad bridge, letting you frame each picture in a whole new way. You can even bring along a can of paint and add to the artwork before taking a picture with your creations.
Just be sure to watch out for cars as you walk from the boat ramp area to the bridge. Since the tracks are still in use to this day, stay off of them, too, and just get a couple photos along the sides where the majority of the artwork shines bright.
Seville Square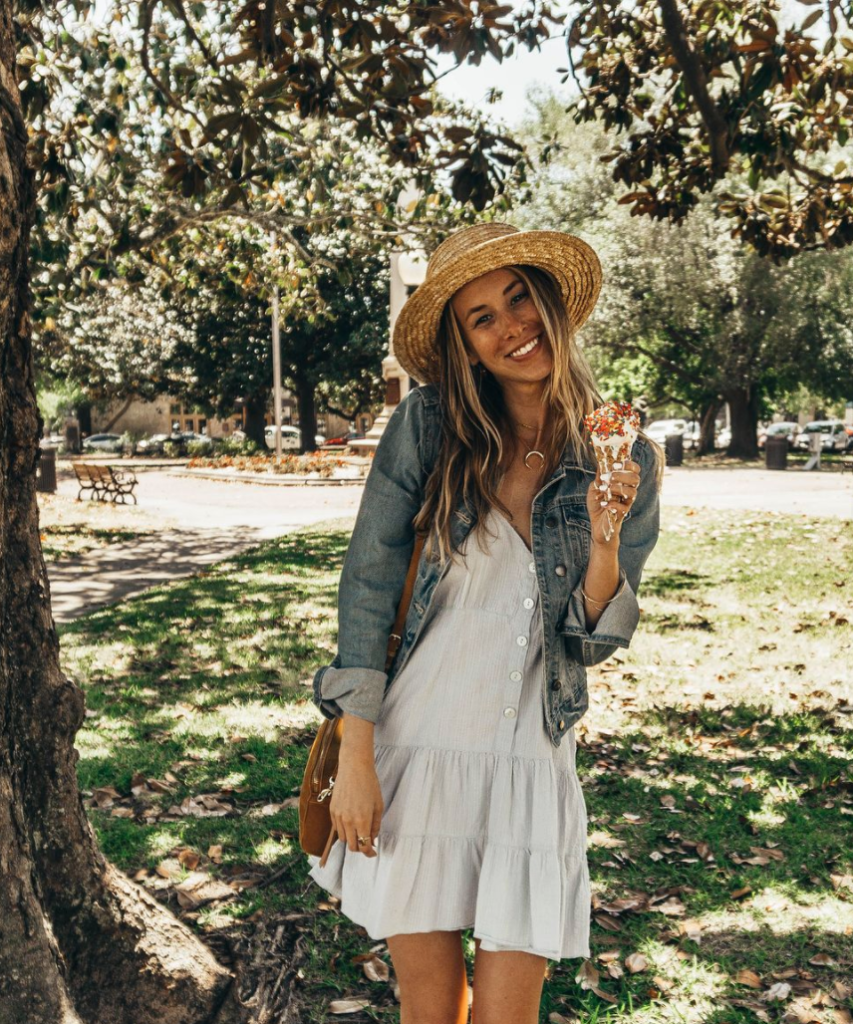 For photos in the heart of Pensacola, just jet on over to Seville Square, a historic park built in the mid-1700s. With its beautiful oak trees and historic buildings all around, photo opportunities abound across this park. If you're lucky, you might even arrive during one of the many festivals held here each year, like the JazzFest or Pensacola Seafood Festival, for even more chances to capture great memories.
As you stroll through the park, you'll definitely want to get a few shots at the gazebo if it's not occupied by people saying their wedding vows or holding other fun gatherings. After that, simply wander around in search of the perfect oak trees for use as a natural backdrop for your closeups.
Futuro Spaceship Home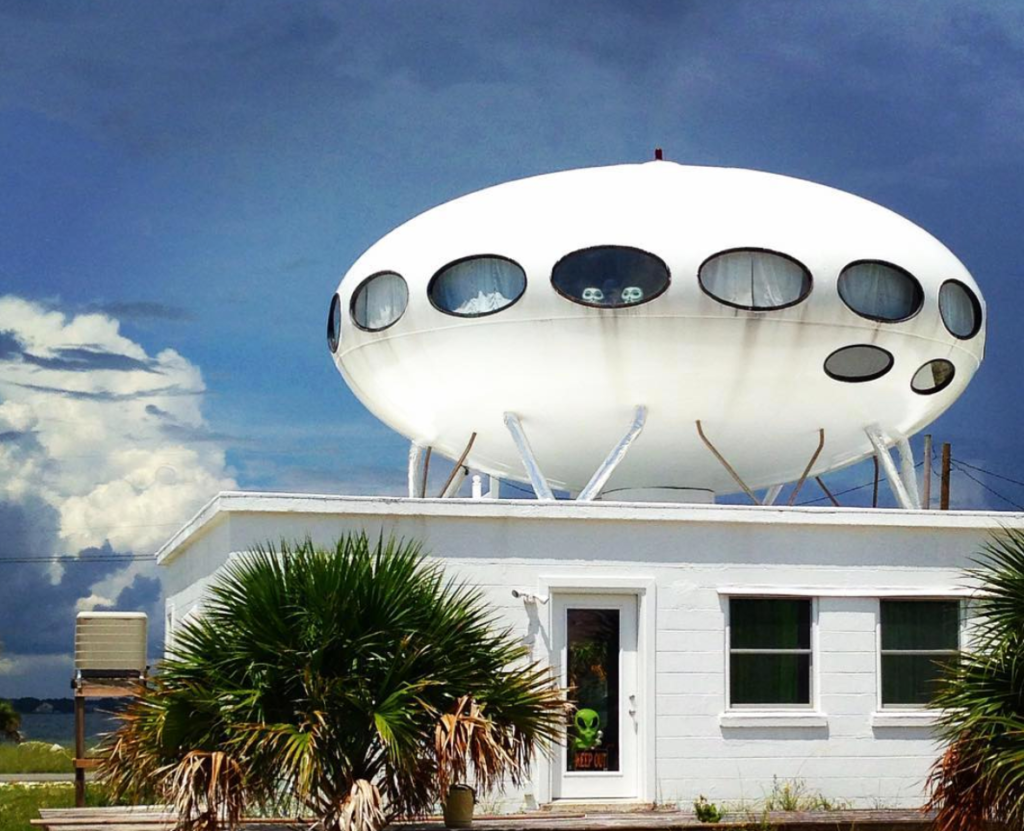 With a trip over to the 1300 block of Panferio Drive, you can spot an out-of-this-world creation, the Futuro Spaceship home. To get the best pics, you'll want to work up your courage and travel down the nearby alley to its front porch.
Once you arrive, position yourself in front of the UFO-shaped dwelling and snap away. Just be sure to work quick since the alien statue often gives visitors the willies if they stick around too long. If you're really brave, you can snap a photo with the alien as well, giving yourself tons of street cred once you post it up on your Instagram.
National Naval Aviation Museum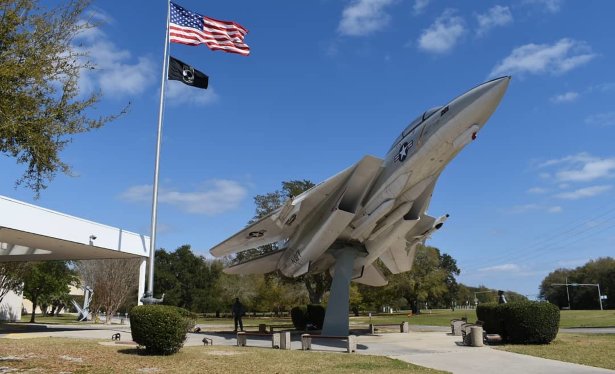 Well-known as the largest in the world, the National Naval Aviation Museum gives you a chance to marvel at all the military technology. You can ham it up for the camera on the USS Nimitz flight deck replica, and then get a pic with the A-1 Triad, F-14D Tomcat, and everything in between.
With dozens of planes inside and out, there are endless opportunities to get selfies with the most impressive tech ever made. Although not truly built for photos, don't miss out on the chance to try the flight simulators, Apollo 11 VR experience, and virtual flight deck during your visit.
Edward Ball Nature Trail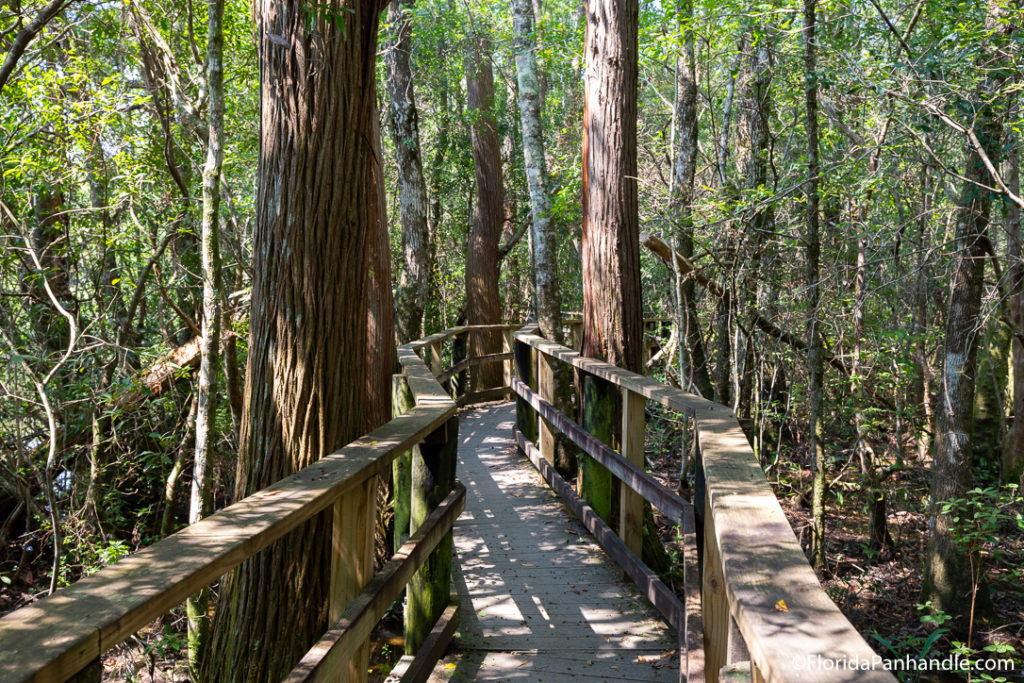 By taking a stroll down the Edward Ball Nature Trail, it's easy to capture the natural beauty of Thompson's Bayou while putting yourself in the best light as well. The boardwalk will take you on a one-mile loop through the wetlands and over the creek.
Throughout this hardwood swamp, the old cypress trees, ferns, and other vegetation serve as superb photo backdrops year-round. If you arrive during the spring months, colorful mountain laurel blooms bright, adding tons of interest to every picture you take. Songbirds and waterfowl are common sights, so be ready to snap your pictures fast to capture them in the background as well.
Pensacola Pier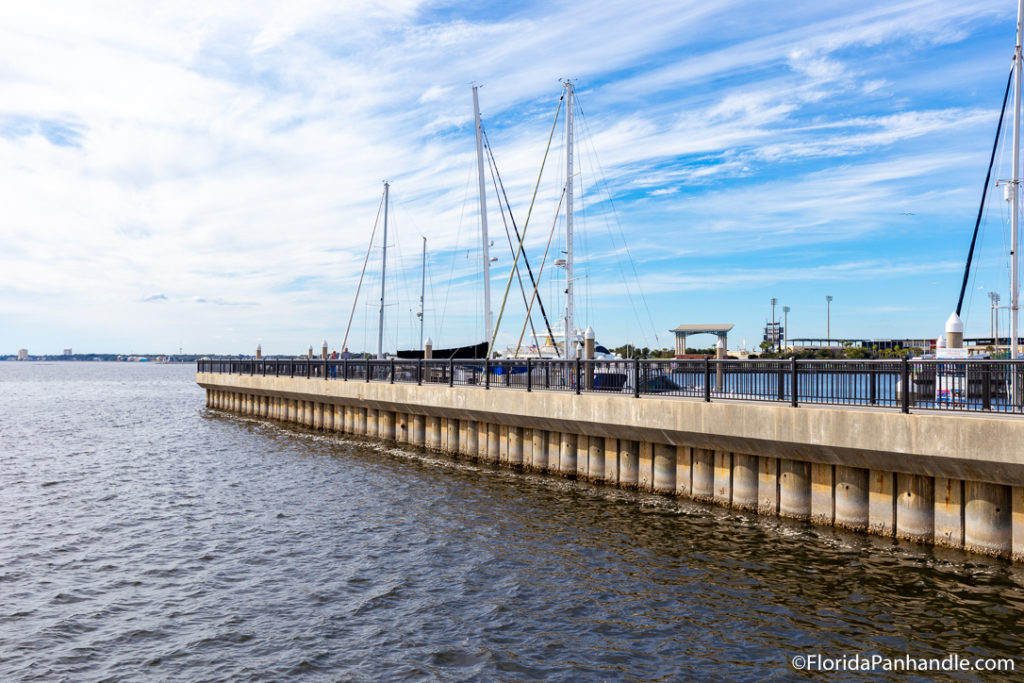 If you'd like to get a few exciting action shots, take your fishing gear out to the Pensacola Pier. You can cast out your line all along this 1,471-foot long pier in hopes of adding to your big fish tales with the photos to back it up.
With each cast, you have the chance to catch everything from redfish and seatrout to flounder and cobia. Even if nothing is biting, your photos will come out beautifully with the emerald green waters and white sandy beaches all around.
Whether you land a few fish or get nothing at all, end your trip with a visit to Crabs on the Beach. They can cook up your catches to your liking or simply serve you fresh seafood all their own. All their drinks and menu items are picture perfect, giving you even more chances to share your story on the 'Gram.
Upon visiting all these Instagram worthy spots in Pensacola Beach, you can share your works of art with the masses, delighting your followers with all your travels. You can then reflect back on all the fun whenever you want after going from vacation bliss back to the daily grind.