When it comes to fall events, Pensacola always goes big on the fun. From haunted Segway tours and costume contests to pumpkin patch visits and parties galore, there's a little something for everyone. To find your top events, just gauge your tolerance for scary stories and unexpected frights, and then use this guide to build out your schedule.
Ghosts, Murders and Mayhem Segway Tour
After the success of their Haunted History Segway Tours, Emerald Coast Tours kicked their fall offerings up a notch with their Ghost, Murders, and Mayhem Segway Tour. On this whirlwind trip through Pensacola, you'll get to glide along on your Segway while visiting all the spookiest spots in town. Your guide will share stories of local murders, ghosts, and other macabre topics, keeping you on your toes at all times.
15th Annual Glass and Ceramic Pumpkin Patch
First City Art Center is yet again offering gorgeous creations to the public at their 15th Annual Glass and Ceramic Pumpkin Patch. Held at the Blue Wahoos Stadium on October 9th from 2 pm to 6 pm, this event rolls out tons of unique glass and ceramic pumpkins for sale in support of their non-profit organization. All handcrafted by hand, the pumpkins promise to dress up your fall décor, so it's well worth stopping by to see what catches your eye.
Flora-Bama's Halloween Party and Costume Contest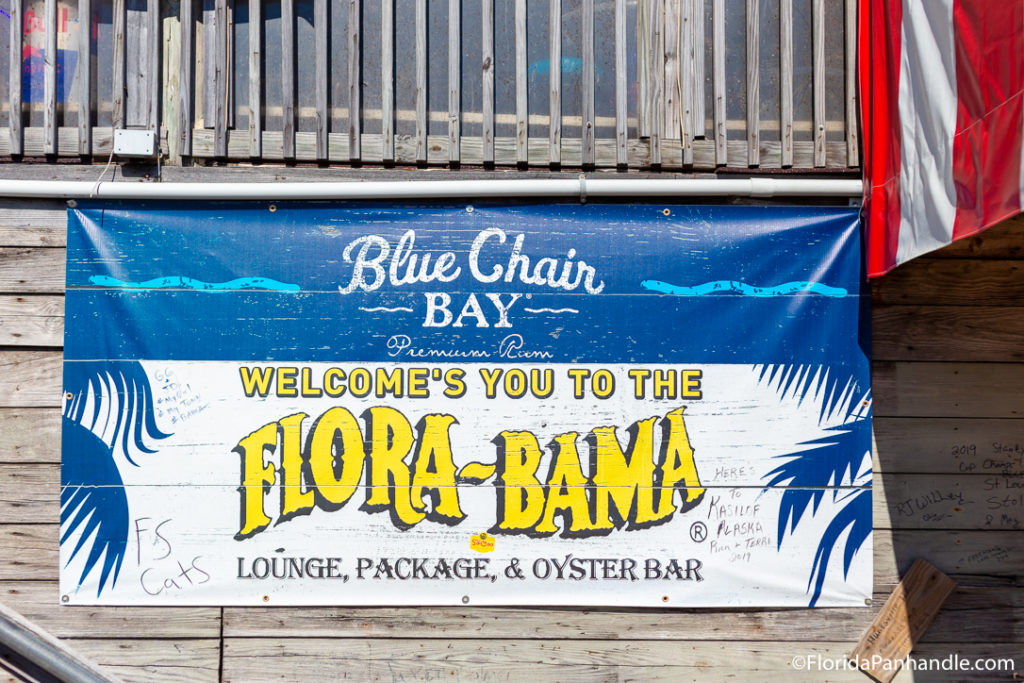 Are you known for creating imaginative costumes each year for your Halloween festivities? If so, you'll definitely want to attend Flora-Bama's Halloween Party and Costume Contest.
You'll need to register your creation at 6 pm sharp, and then stay through the end of the bash for a chance to win. Win first place and you'll get $600 cold hard cash plus plenty of bragging rights.
Haunted House Walking and Trolley Tours
The Haunted House Walking and Trolley Tours let you travel all around Pensacola while enjoying chilling tales and historical facts. The events run through the two weekends before Halloween each year and include:
Murder and Mayhem Walking Tour: October 29th and 30th
Adults Only Redlight Walking Tour: October 22nd, 23rd, and 30th
Seville Spirits Walking Tour: October 22nd, 23rd, 29th, and 30th
If you'd like to take the trolley around town instead, the Trolley of the Doomed Tour is the way to go. Offered on October 22nd, 23rd, 29th, and 30th, this tour travels along Palafox Street and up to the North Hill neighborhood while your guide shares spooky stories all along the way.
Spooktacular: A Low Sensory Halloween Party
The Spooktacular: A Low Sensory Halloween Party quiets down the festivities for all to enjoy, including people with autism and sensory processing disorder. Scheduled for October 16th from 4 pm to 7 pm, this wholly inclusive event features tons of low sensory activities, like games and art projects, plus a Monster Mash dance party.
As you move through each station, you'll get candy and prizes galore. And if sensory overload starts to creep in, then just take a brief break in the quiet spaces to recharge.
Sweet Season Farms Corn Maze and Pumpkin Patch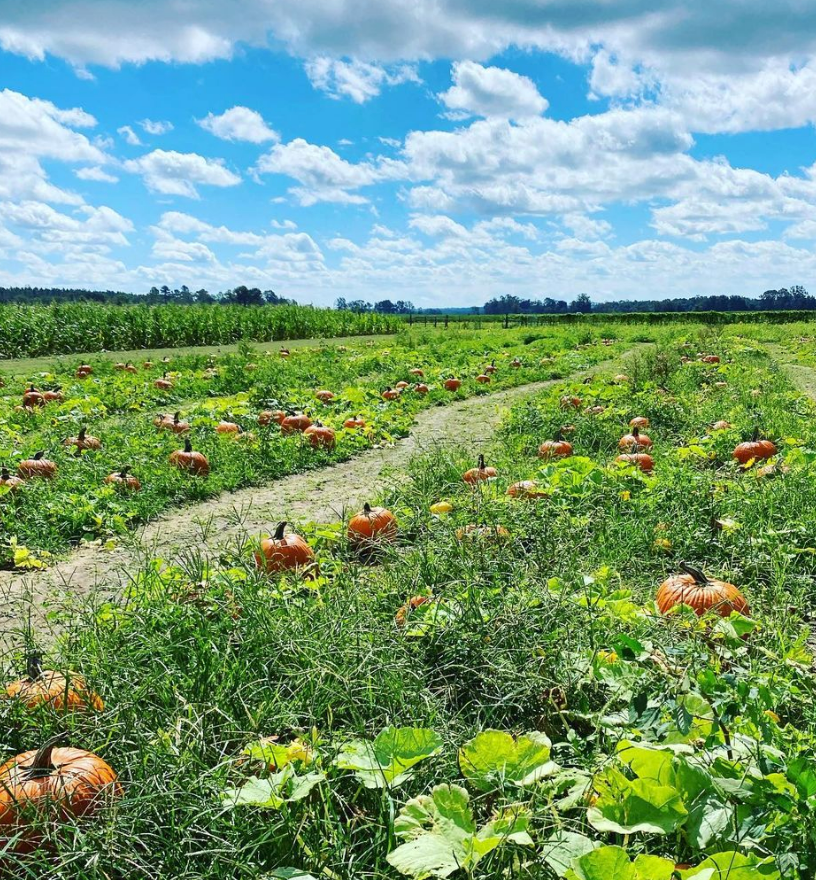 Located just outside Pensacola, Sweet Season Farms serves as the top spot to go for pumpkins, corn mazes, and so much more, including:
Cow Train
Corn Cannon
Sunflower Speedway
Corn Popper Jumping Pillow
Country Carousel
Hop-A-Long Rodeo
Corn Silo
They also let visitors pet the barnyard animals and offer all the kids pony rides each day. The farm remains open to the public from October 2nd through November 7th. If you'd like to spend the whole evening there, plan your visit for their Friday Night events on October 22nd and 29th.
Whispering Pines Haunted Hayride
For most of the year, Whispering Pines gets everyone ready for Christmas by growing pine trees and selling them to the masses. But at the end of October each year, all of that changes as zombies and other horrors take over the tree farm for their Haunted Hayride event.
Typically held on the last two weekends before Halloween, this hayride will have you howling in fright as the frightening creatures come your way. You'll have to act fast to pelt them from the comfort of the bus, so you can get away safely.
Gulf Breeze Boo at the Zoo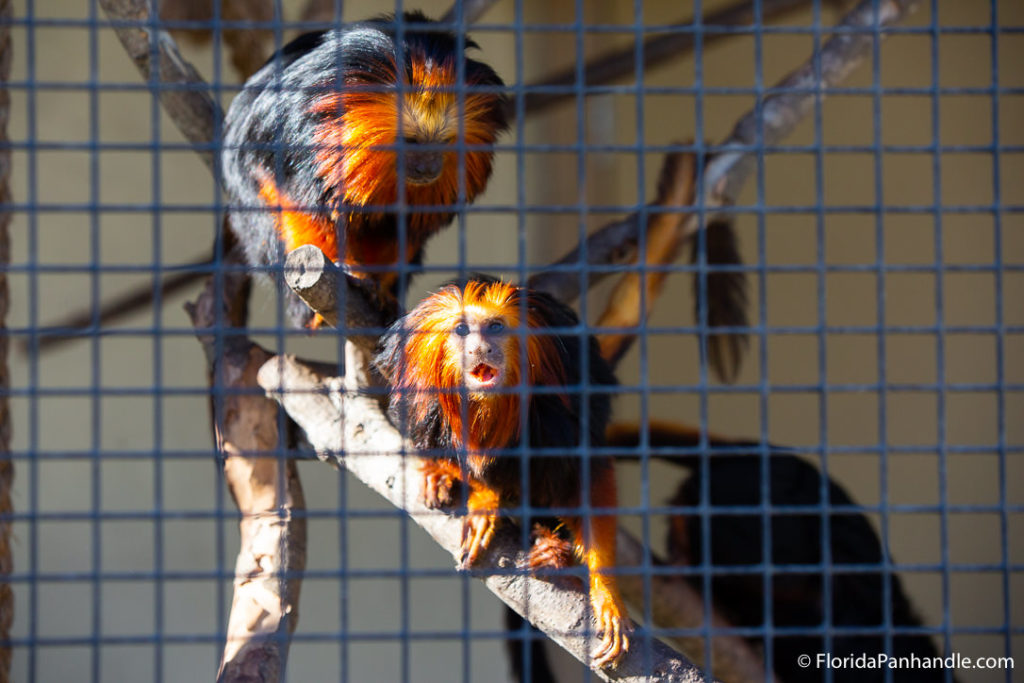 As Halloween brings out the big scares, the little ones often get left out of the fun, but that's not so at the Gulf Breeze Boo at the Zoo. The event starts on the 16th at 10 am and runs through the rest of the weekends through October. Until 5 pm each day, visitors can enjoy a scare-free Halloween experience while checking out all the cool animals that live at the zoo.   
Trunk or Treat and Flicks on the Field
If you like to get straight to enjoying all the candy, you're going to love the Trunk or Treat and Flicks on the Field event. Located at Baars Field on October 29th, this event lets everyone dress up and trick or treat in a safe, welcoming environment.
Then, after everyone gets loaded up with their treats, you can find a spot to enjoy their drive-in movie experience. As it's always family-friendly, this year, you'll get to watch E.T. The Extra-Terrestrial playing on the big screen.   
Science-by-the-Sea Spooktacular
The Science-by-the-Sea Spooktacular lets you explore the fascinating world of ocean life while enjoying spooky delights of all kinds. You just have to swing by the Navarre Beach Marine Science Station on October 23rd between 5 pm and 9 pm to join in on the fun.
During this event, you'll get to take a walk on a haunted beach and complete creepy science experiments, like seeing what's inside a shark's belly. Be sure to wear a costume and get ready to play games designed for all ages.
With your favorite Pensacola fall events on your calendar, you can keep the fun going through November. Just be sure to share this guide with your friends, family, and coworkers to get everyone hyped up for the upcoming events. Before you know it, you'll have a full crowd accompanying you, making it easy to make memories to last a lifetime.