In a quaint and historical area of the Florida Panhandle, Pensacola Beach resides. Pensacola is stunning from the emerald blue waters to the powdery white-sand beaches, offering plenty to do for the Florida vacationer.
When it comes to vacation rentals, Pensacola offers up some amazing and luxurious vacation rentals to stay at: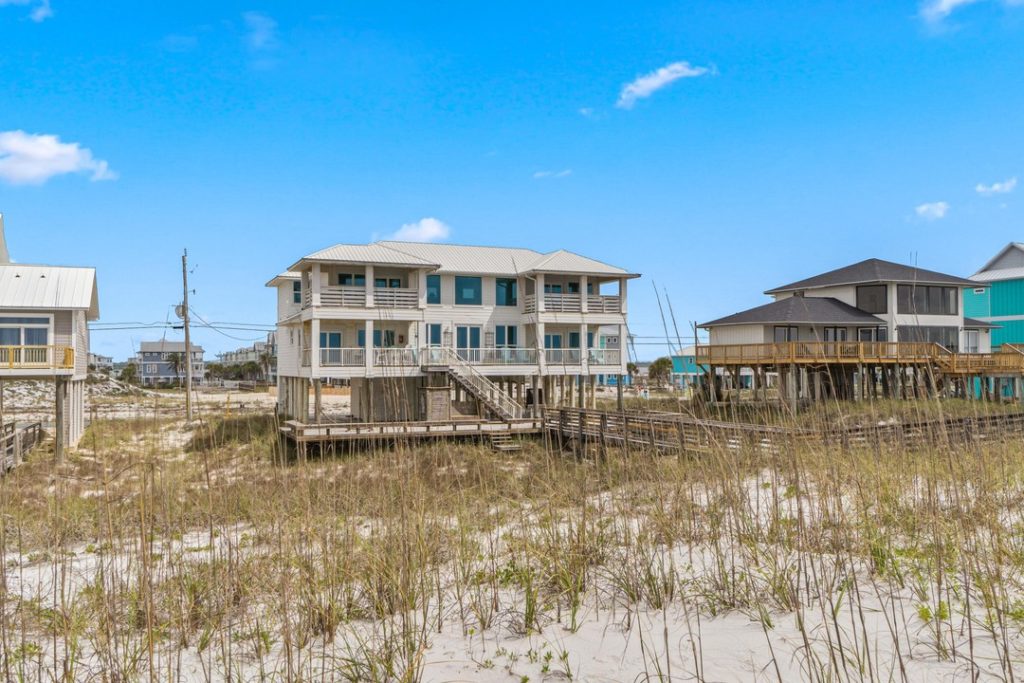 A vacation rental for a larger group, Bella Spiaggia is a Pensacola Beach vacation rental with oceanfront views from your balcony, with a dock with direct access down. The balcony has plenty of chairs to enjoy your morning coffee, the interior is open and spacious, and there's an outdoor firepit right along the beach.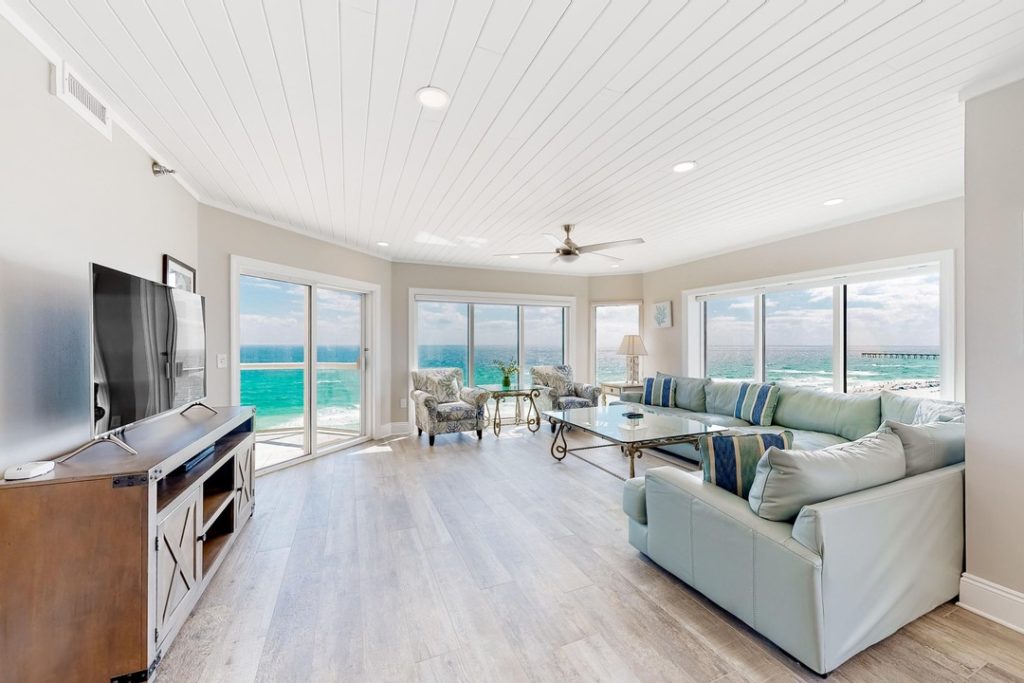 When you want something smaller than a home but still more spacious then your regular old condo, these Emerald Isle vacation rentals are an incredible choice. These condos offer plenty of room for several people to stay, with highlighted amenities like a large balcony with an ocean view, a resort pool, and a sauna!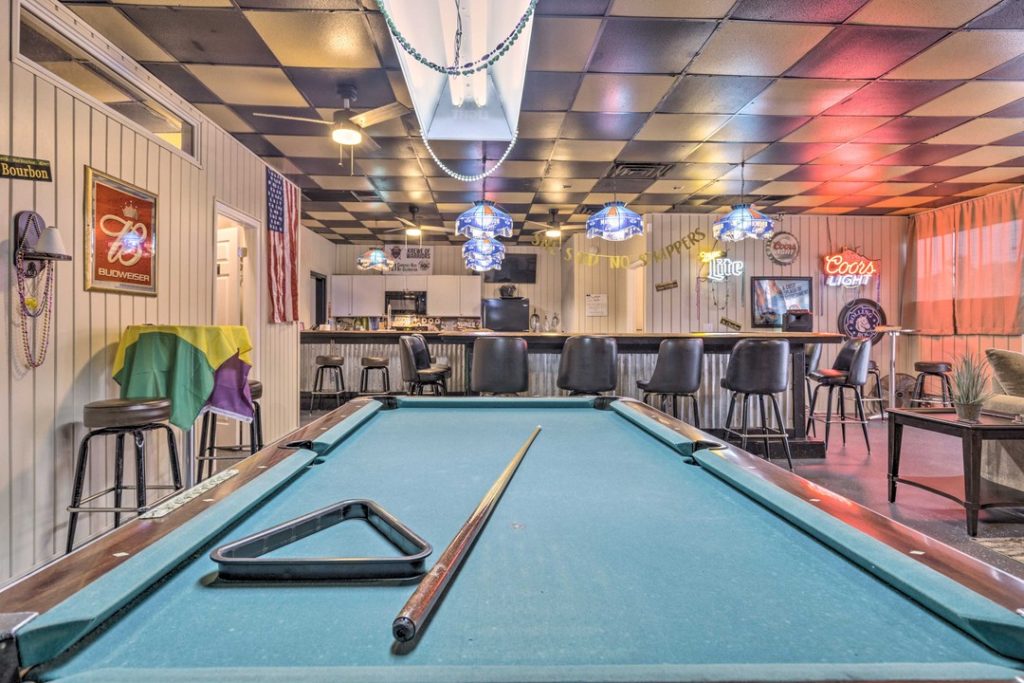 If something unique and rare sounds like your luxurious stay, then the Float Yard is exactly what you need. There's no other vacation rental quite like this one in Pensacola. This rental comes equipped with a pool table, a mini-bar, an amp for music, and a picnic table out back.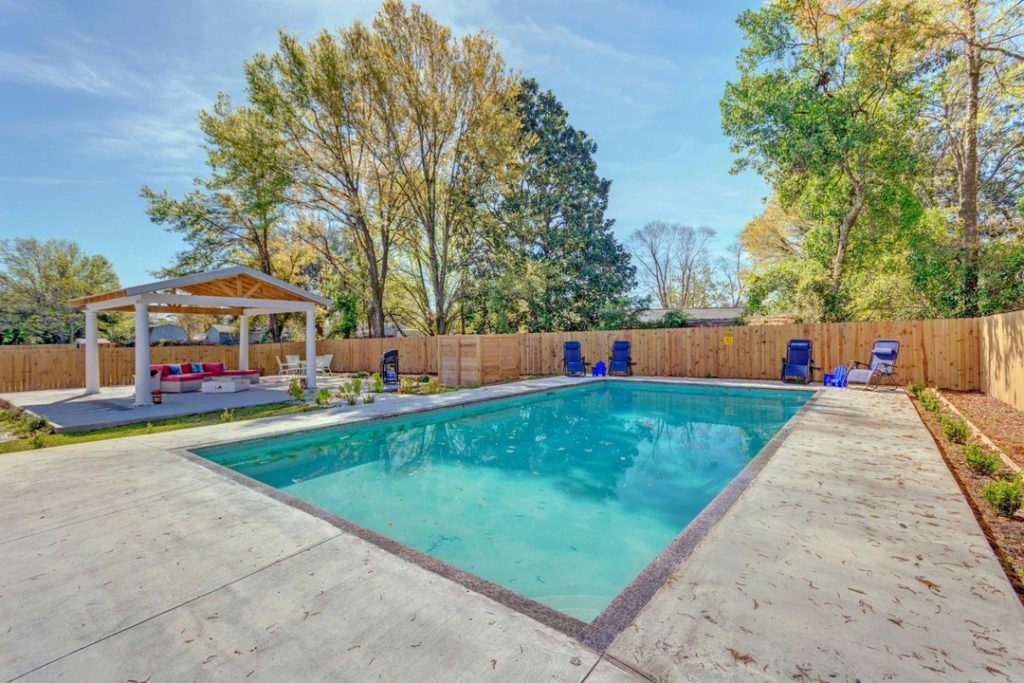 Gulf Breeze Home is a Pensacola vacation rental that is stylishly decorated and well-maintained. This luxurious rental is equipped with a private pool, an outdoor lounge area, a wall mural, and plenty of space. Grab a large group and relax in peace at this Panhandle rental.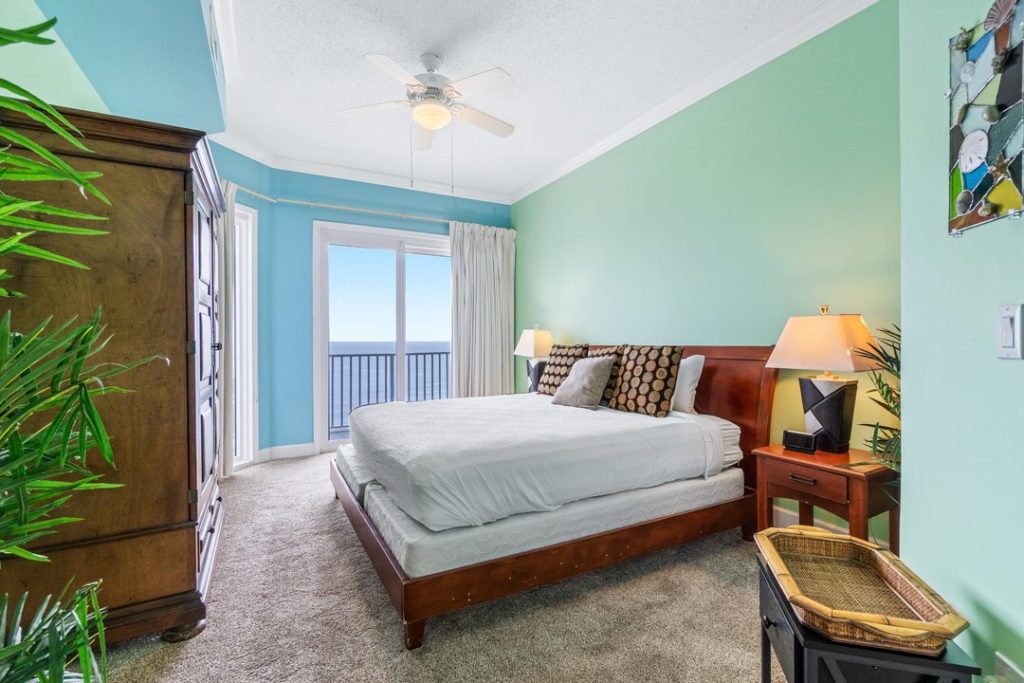 Another luxurious condo rental in Pensacola, Windemere has ample space for everyone to live life luxuriously. These condos are spacious with beachfront views, come with outdoor picnic space, have a resort-style pool, and a hot tub for all to enjoy. Nothing says luxury like high-end amenities and a well-kept condo.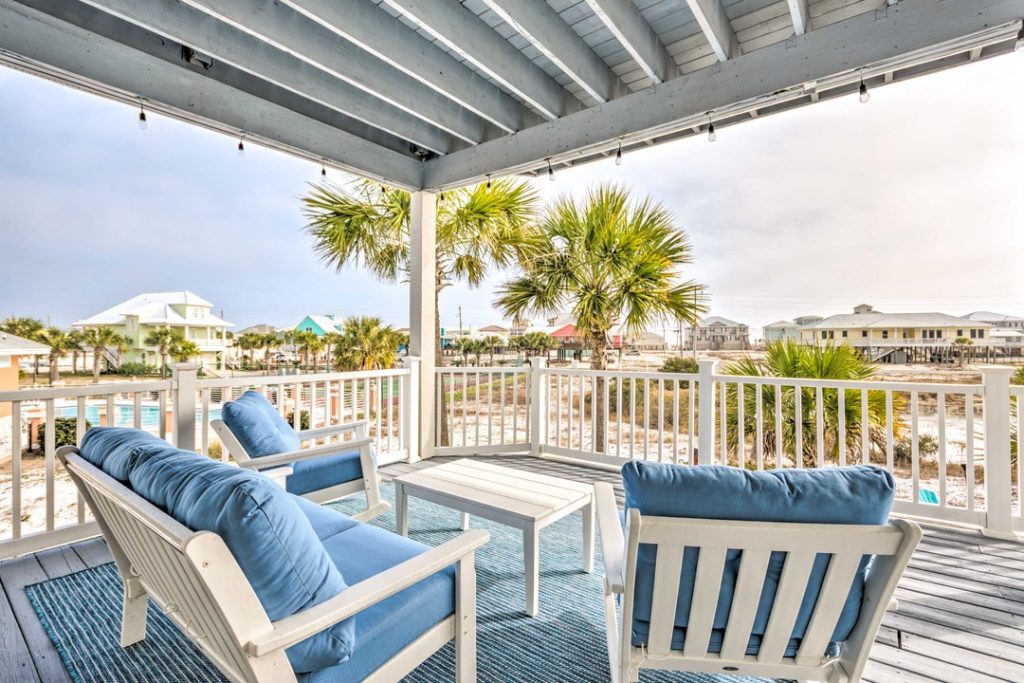 If a retreat-style vacation is what you need, then a retreat-style vacation is what you'll get! Summer Breeze Retreat is a fabulous vacation rental in the Pensacola Beach area that has views of a small pond by the outdoor firepit, along with a large wrap-around balcony with ample sunset views. There is also the added access of a community pool and hot tub.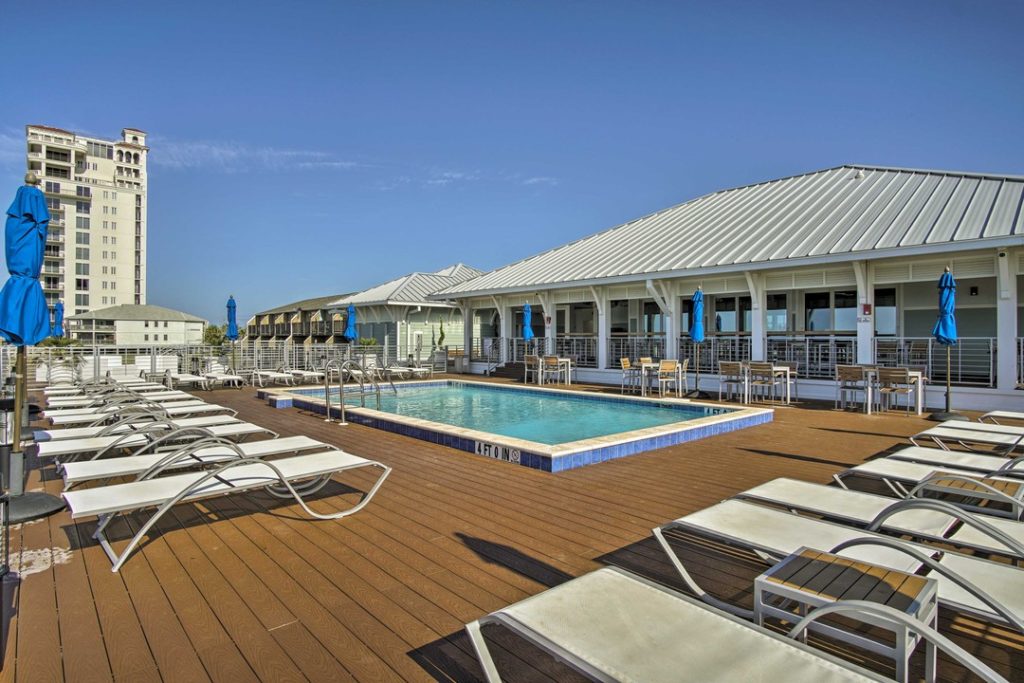 A true escape surrounded by natural views, the Pensacola Resort Escape is a luxurious rental in FL that comes with a fully equipped kitchen, cozy furniture and home decor, a resort-style pool and hot tub, as well as access to a fitness center and a tennis court. When all of the amenities sound like your vacation, then this is the right rental for you.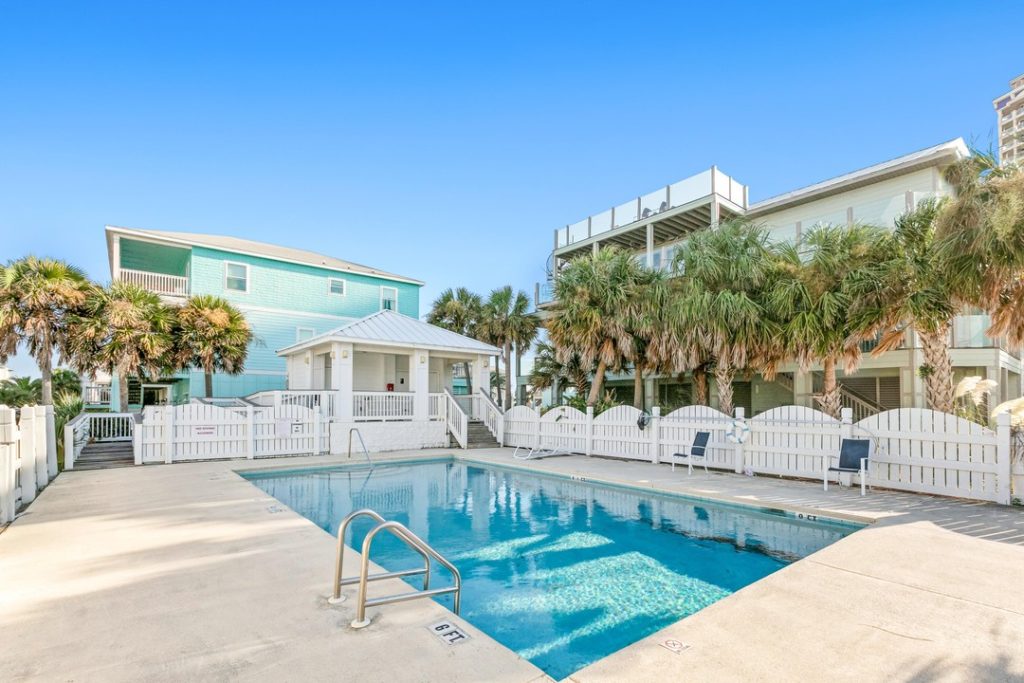 This Pensacola vacation rental is a true dream. Beachy Dreams is a home that has a large balcony, a grill, a foosball table, a kayak, a private swimming pool, flat screen TVs, and a luxurious soaking tub. There's plenty to love about this rental, including the complimentary beach service at the public beach.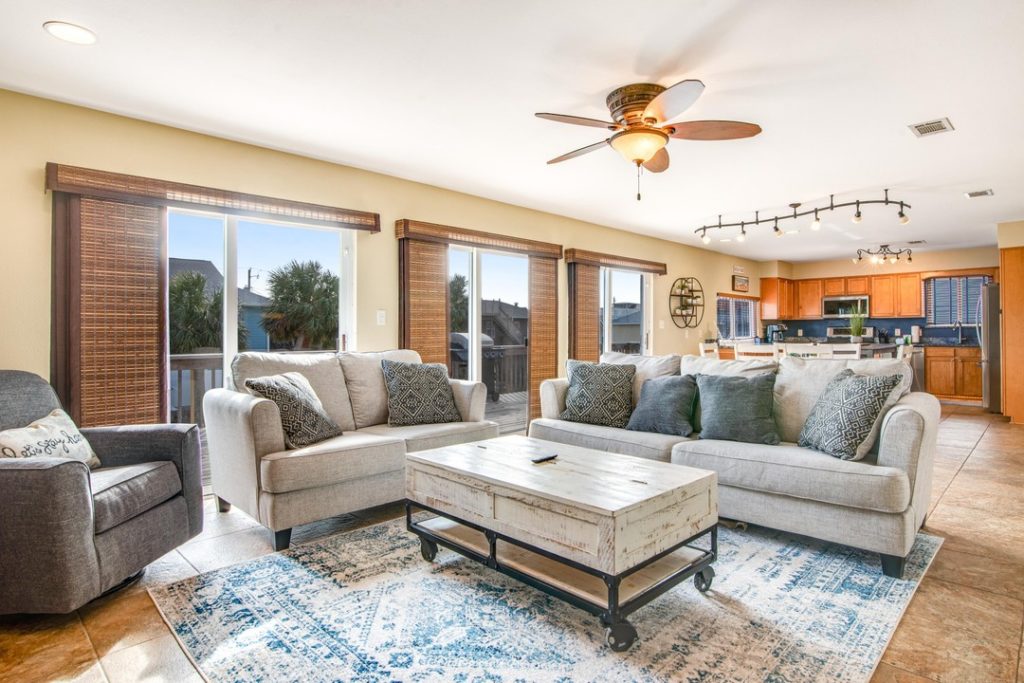 If a private pool, sunset views, hammocks, an indoor fireplace, and plenty of flat screen TVs sound right up your alley, then Sun and Sand Retreat is the right rental for you. Not only is the backyard at this vacation rental stunning with highlighted amenities, but the interior is quite spacious and comforting.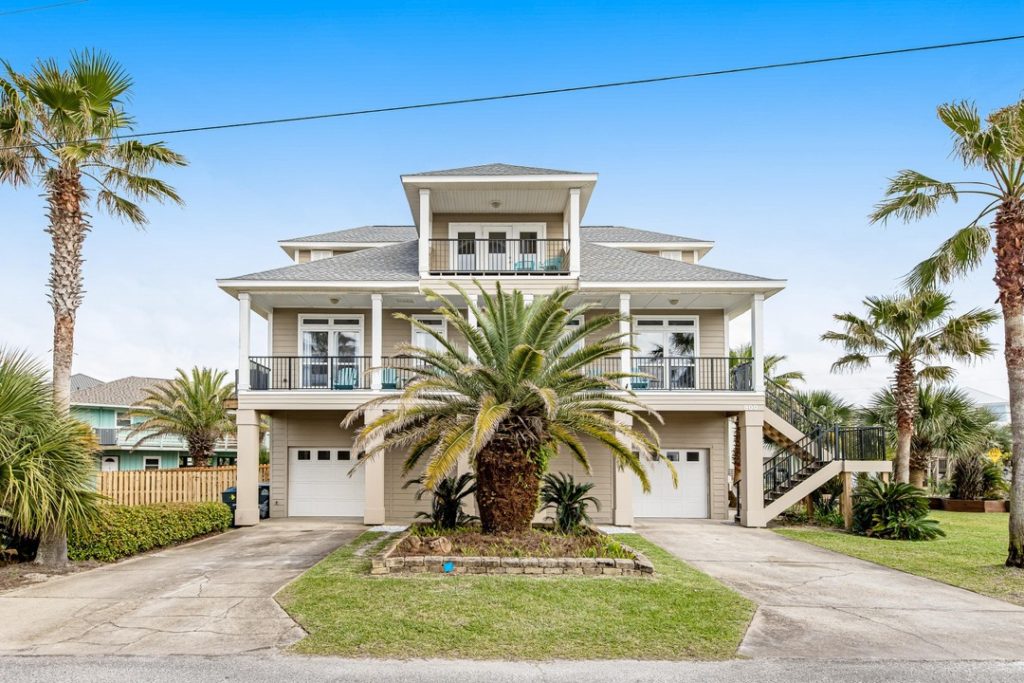 There's nothing quite like grabbing a large group or a big family and spending it together in Pensacola. Family Tides is a rather large home that comes with a private hot tub, an outdoor shower, a fully-equipped kitchen, and a balcony with beach views. Not to forget to mention, the backyard is private and fenced-in.
Now that you've got the run down of some of the most luxurious vacation rentals in Pensacola, it's time to start planning. Book an extraordinary vacation rental and venture out into all of the fun and exciting attractions and high-end restaurants that Pensacola Beach has to offer!