The Pensacola Beach area offers some of the best and most diverse sport fishing in the U.S. Given the wealth of different waters—from rivers and bayous to bays, lagoons, and the wide-open Gulf of Mexico—anglers of all skill levels and ambitions have no end of possibilities.
From black drum, spot, Atlantic bumper, and speckled drum in the estuaries to tuna, sailfish, wahoo, and other offshore quarries, there's an amazing variety of game fish here. The estuarine complex of Pensacola Bay harbors at least 200 species of fish, and one of its feeder streams, the Escambia River, claims a greater fish diversity (81 or so species) than any other freshwater Florida drainage.
Whether you're casually casting in the surf or from a pier on a beach-hopping kind of day, prowling the sounds in a fishing kayak or powerboat, or chartering a guide for some world-class deep-sea fishing out in the Gulf, you'll find incredibly rich pickings year-round with a Pensacola Bay home base. Here are four fishing resources you'll definitely want to know about when strategizing your angling game plan on the Emerald Coast!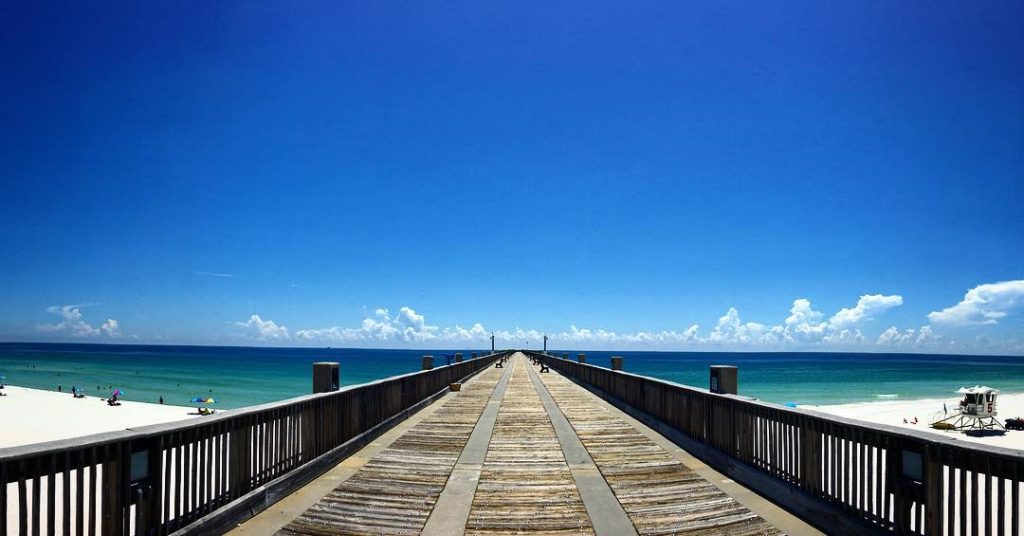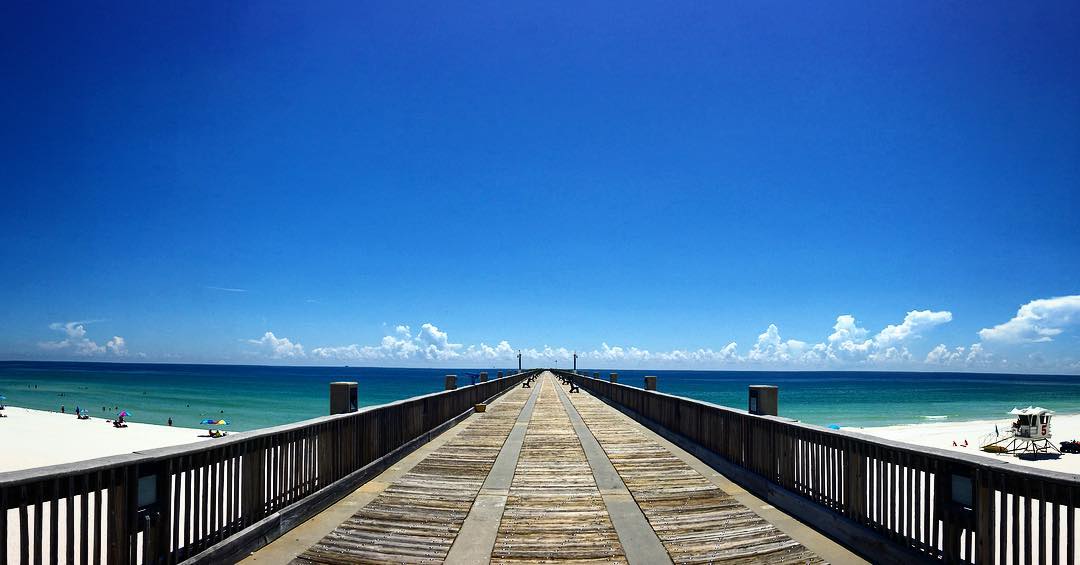 The Pensacola Beach Gulf Pier shoots some 1,470 feet out into the Gulf, making it one of the longest in Florida. Overlooking waters as much as 20 feet deep, this is an incredibly strategic place to cast for such sought-after catches as whitefish, king and Spanish mackerel, pompano, and flounder, not to mention some hulking cobia in the spring. There's an on-site bait and tackle shop so you don't need to bring your own equipment, and the staff there can fill you in on what's been biting and other insights into current conditions.
The Pensacola Beach Gulf Pier hosts a regular lineup of fishing tournaments, including a particularly popular cobia-focused one.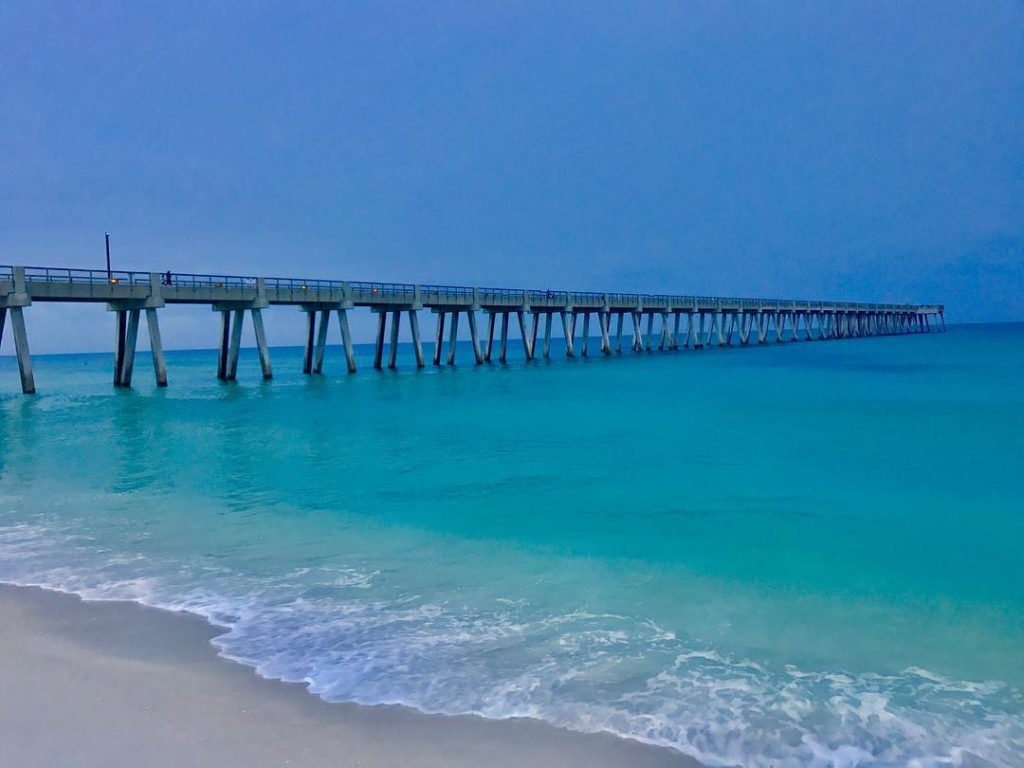 The Pensacola Beach Gulf Pier is mighty long; the Navarre Beach Fishing Pier is longer yet. Indeed, at a whopping 1,545 feet in length, this is the longest fishing pier in the entire state of Florida. As you can imagine, such a span—elevated 30 feet or so above the glinting waters, and wheelchair-accessible—delivers fantastic fishing opportunities. King mackerel, redfish, and cobia are common catches, and even larger fish are sometimes landed here: Fishermen cast for sailfish here in the fall, for example, and large sharks such as tigers have been battled with from the pier. (In February 2019, anglers pulled in a 10-foot-long, 650-pound great white shark at Navarre Beach Fishing Pier: the catch of all catches. Fortunately, this magnificent beast was unharmed in the struggle, and the anglers tagged it for scientific monitoring and released it back into the Gulf.)
You can buy bait and rent tackle here as well; the shop also provides fishing licenses. Another perk: Even with its superlative length and prime fishing grounds, Navarre Beach Fishing Pier is often surprisingly uncrowded.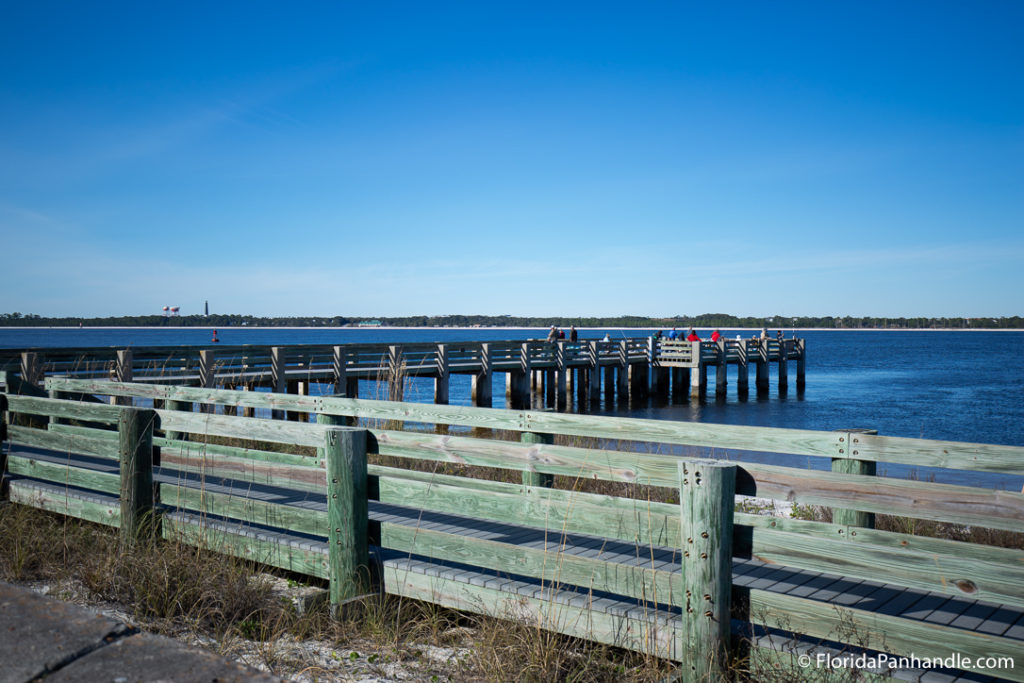 One of the recreational highlights of the Emerald Coast portion of Gulf Islands National Seashore, Fort Pickens Fishing Pier juts out into the fish-rich channel of Pensacola Pass, which links Pensacola Bay to the Gulf of Mexico. This is a state-licensed fishing pier, which means you yourself don't need a fishing license if you're casting for recreational purposes. (You will need to pay an entrance fee to reach the pier, which lies in the National Seashore's Fort Pickens section.) Along with king mackerel, Spanish mackerel, sheepshead, pompano, and flounder in the summer, redfish are often caught here in the fall.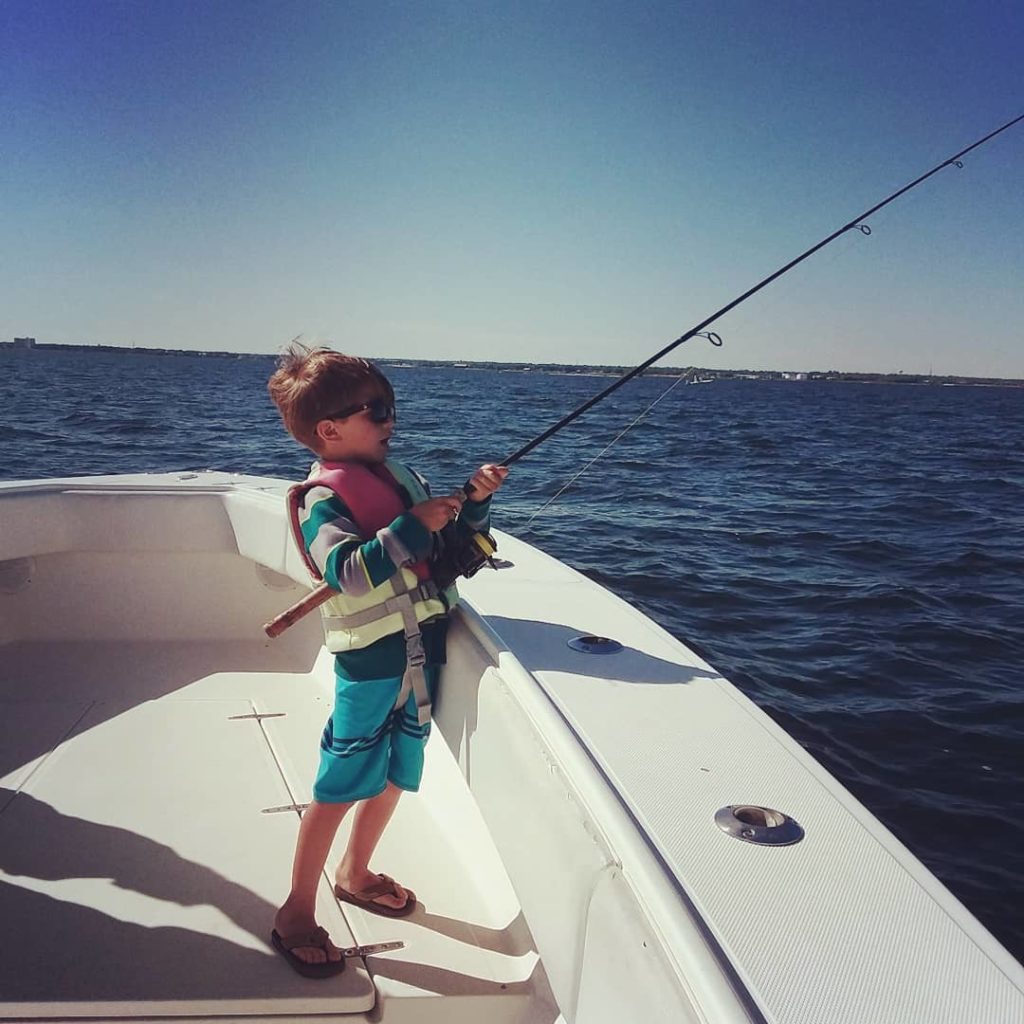 If you feel like leaving the shore behind entirely, Hot Spots Fishing Charters is one of your best options. The biggest fishing charter between New Orleans and Jacksonville, Hot Spots is helmed by six full-time captains who know the local fishing grounds like the backs of their hands. Primarily embarking from Pensacola Beach (at Shaggy's Waterfront Bar & Grill) but also from spots such as Perdido Key and Gulf Breeze, the Hot Spots fleet fishes from Escambia Bay, Big Lagoon, Santa Rosa Sound, and Pensacola Bay to the depths of the open Gulf, where the charter's savvy and resources give you a fighting chance to find such flashy deepwater prizes as grouper, mahi-mahi, marlin, and tuna.
Pensacola Beach's Full-of-Fish Backyard
Whether you're doing a lazy cast from the pier or spending a full day on the open seas, Pensacola Beach is an amazing springboard for Emerald Coast saltwater fishing. Good luck out there!