Oysters — some people love 'em, some people hate 'em, but no matter how you feel about this delicacy shouldn't stop you from visiting some killer restaurants that have them. If you're a big oyster fan, these 7 restaurants in Panama City Beach, FL are going to delight your tastebuds. If you hate oysters, these 7 restaurants have plenty more to offer that you will love!
Either way, check out these 7 incredibly delicious eateries that have oysters in PCB:
Dusty's Oyster Bar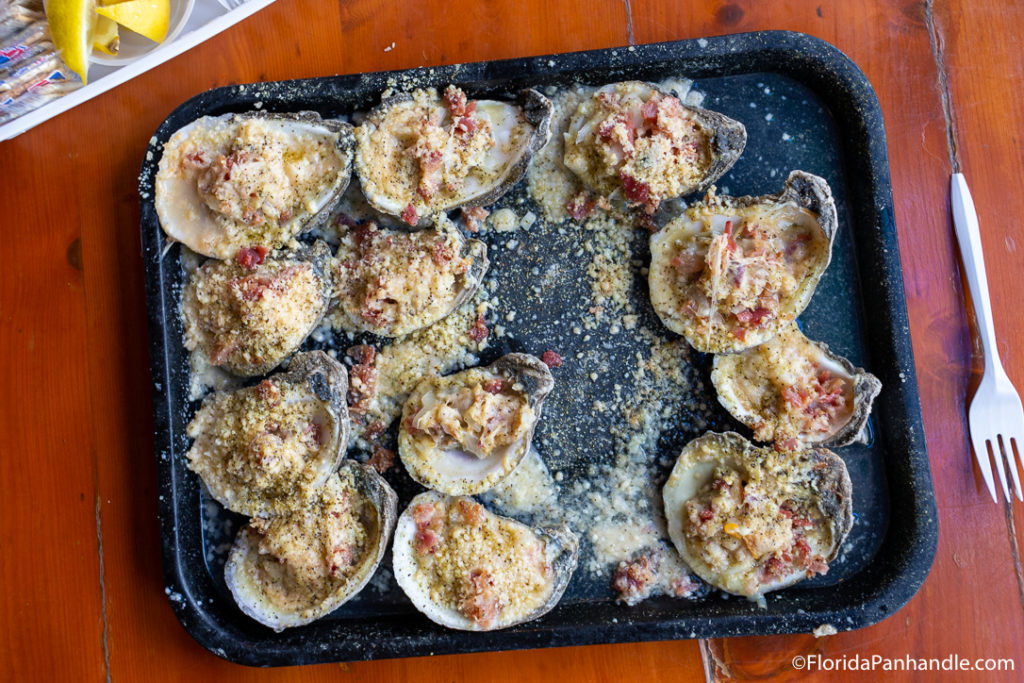 If a picture was worth a thousand words, we could guess all of the delicious words this picture would put to Dusty's Oyster Bar. Dusty's has some absolutely flavorful varieties of oysters covered with herbs and butter. There's also Dustybaked Oysters with bacon, cheese, onion, and bacon. Who needs a loaded potato when you can have a loaded oyster?
Bayou Bill's Crab House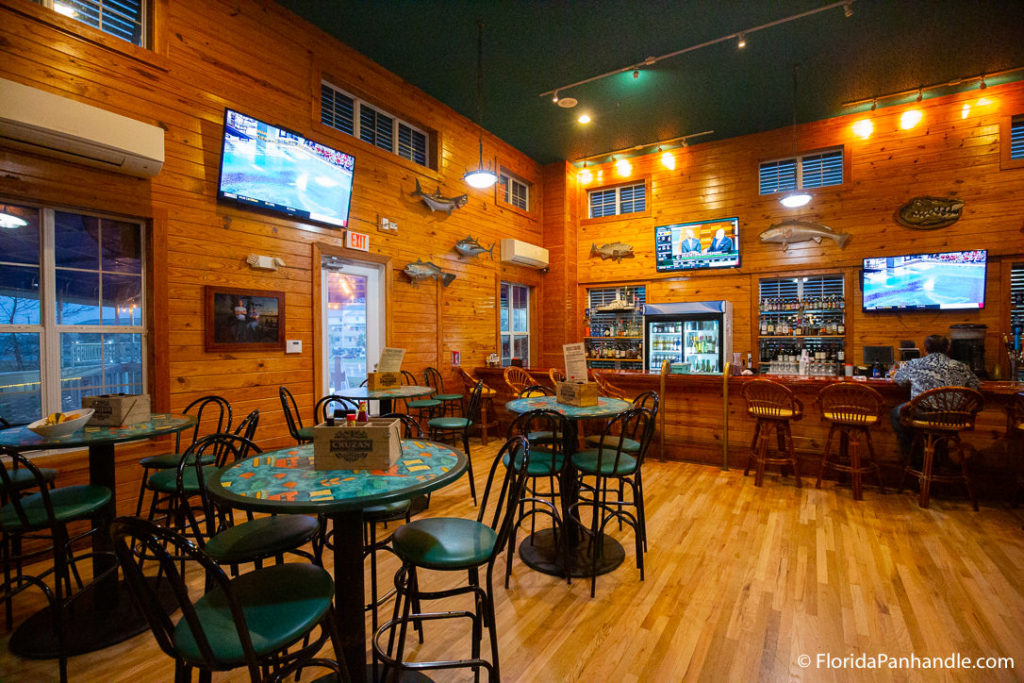 When you want to fill your stomach up with some of the most delicious seafood eats around town, Bayou Bill's Crab House is the way to do it. Not only does this eatery serve up grilled oysters, but the crab feast here is crazy good. Bring your appetite and put your game face on. You won't leave here hungry.
Shuckums Oyster Pub & Grill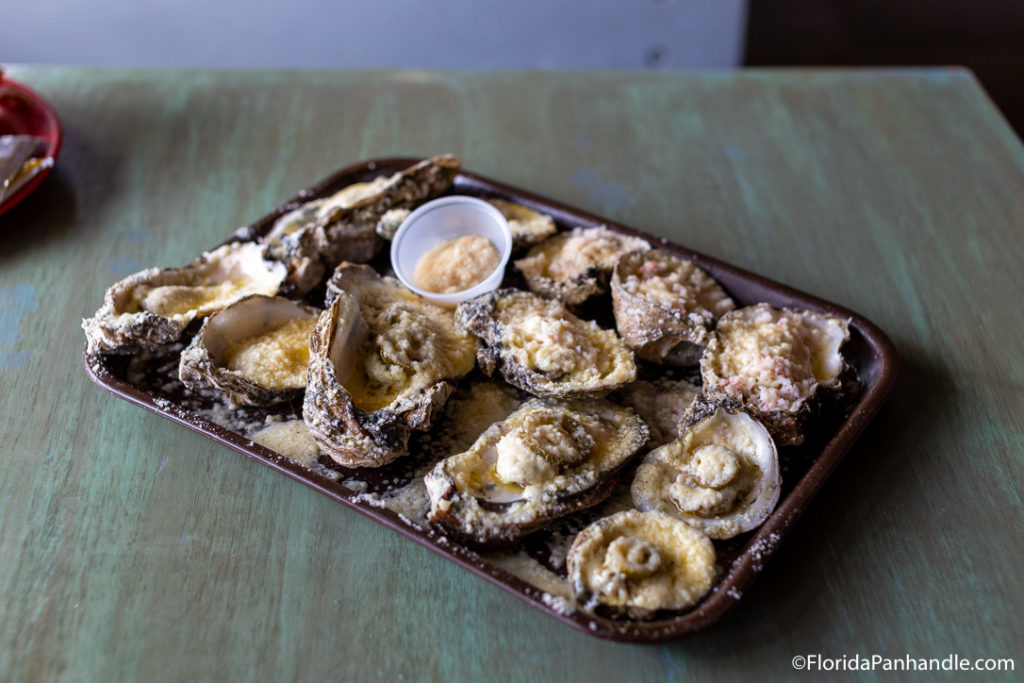 No, you can't grab the dollar bills off the wall here but you can grab a tray of tasty oysters! Shuckums Oyster Pub & Grill is a dive bar in Panama City Beach that has tasty bites and tasty decor. Dollar bills flood the walls of this pub, making the ambiance lively and fun each night.
J. Michael's Restaurant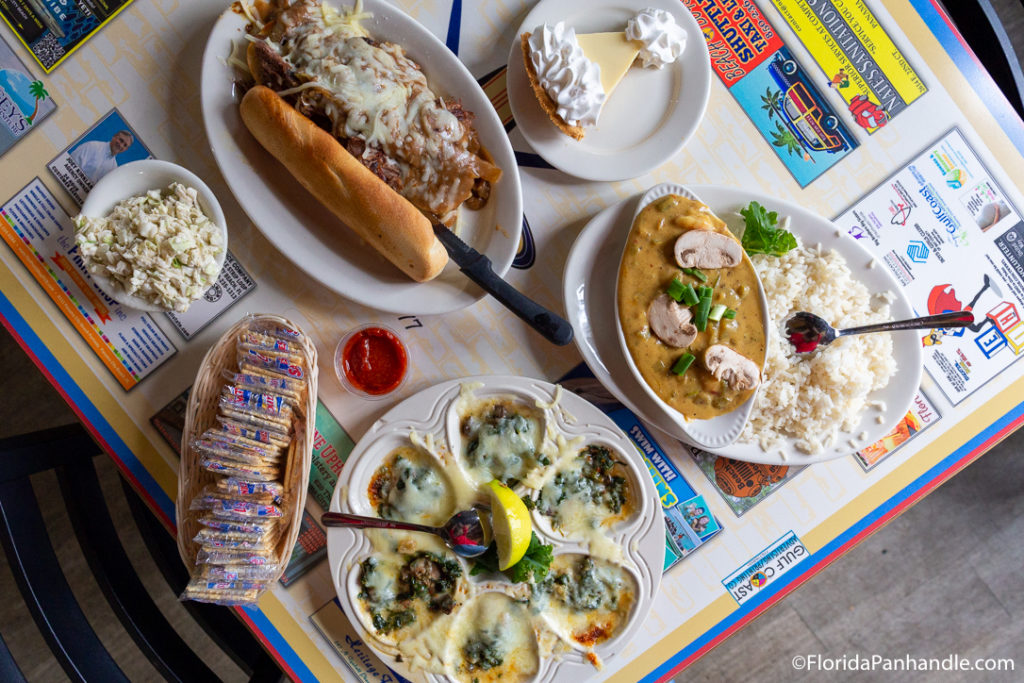 A PCB restaurant that has been serving up some of the best flavors since the 70s, J. Michael's Restaurant offers up some delicious oysters on a platter served with lemon and crackers. Oysters not your thing? Fill up on the beans and rice that helped start this establishment or greet your tastebuds with some delicious pie.
Mike's Cafe & Oyster Bar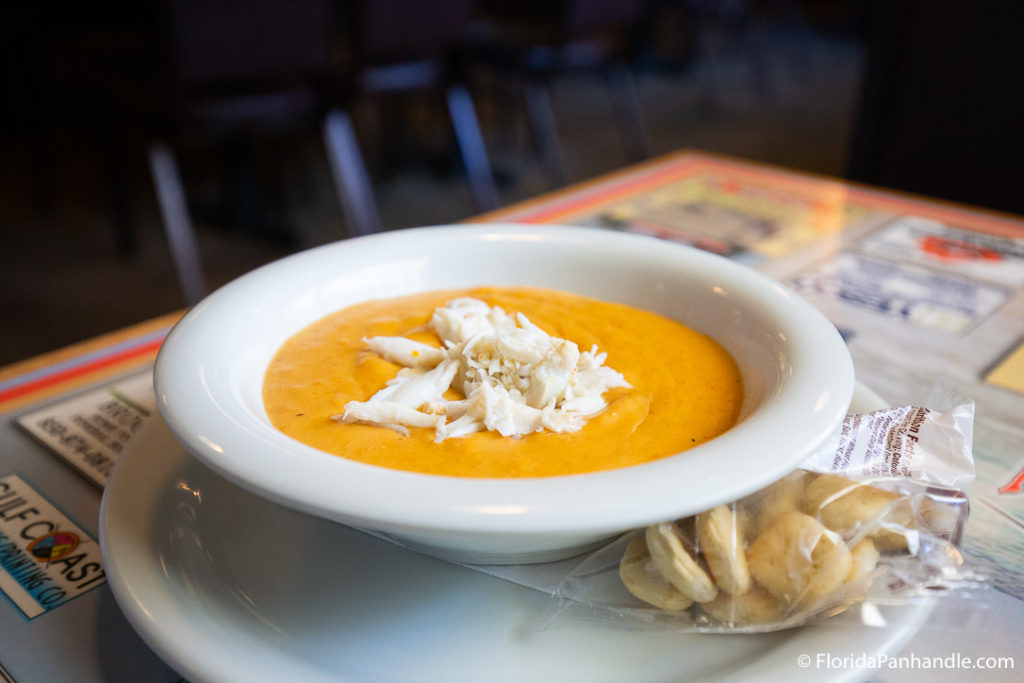 When nothing else will do but a collective menu, Mike's Cafe and Oyster Bar has just what you need. This restaurant is open for breakfast, lunch, and dinner — with menu items like corn beef hash, baked oysters, eggs, and sausage patties. You can't get much better than that, especially when it comes to brunch!
Hook'd Pier Bar & Grill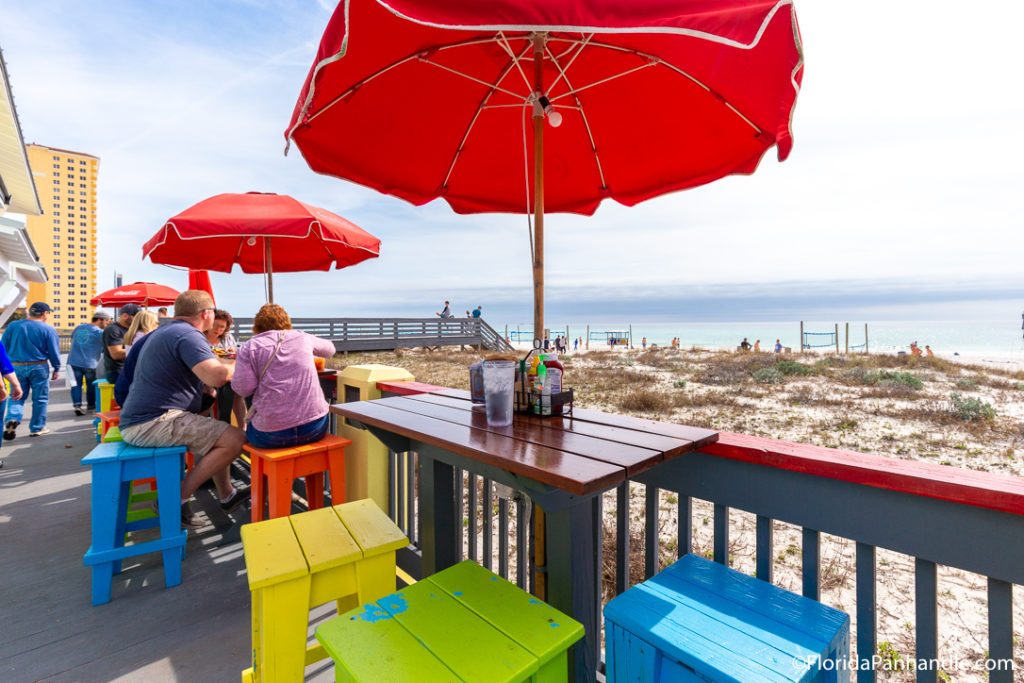 The view is marvelous and the food is tasty. Hook'd Pier Bar & Grill is a place to go for excellent oceanfront views, friendly service, and flavorful oysters. There are also menu items like shrimp and grits as well as bread pudding! Yum.
Billy's Oyster Bar and Restaurant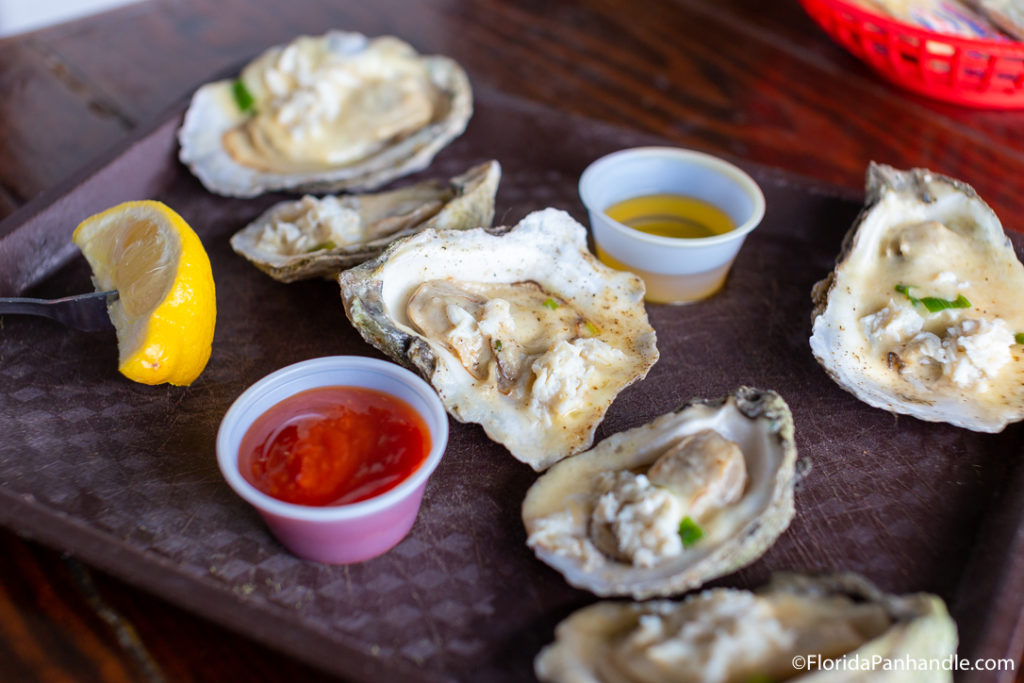 Billy's got what you want at Billy's Oyster Bar and Restaurant. Timeless and classic, fresh seafood is served up daily at this PCB eatery. Not only does this menu consist of tasty oysters, but there's also Florida Blue Crab, fresh shrimp, and plenty of gumbo to fulfill every appetite.
Whatever you're in the mood for, Panama City Beach has plenty of restaurants to choose from. If you're an avid oyster & seafood lover, however, these top 7 restaurants are sure to knock your socks off with it's flavor!