Sometimes absolutely nothing hits the spot like a good burger. Whether you like 'em classic and straight-shooting or all gussied up and outside-the-box, Panama City Beach has a number of fabulous burger joints for getting your patty fix.
Here are our personal favorites: five winners that collectively boast some major burger diversity.
The Craft Bar (15600 Panama City Beach Pkwy)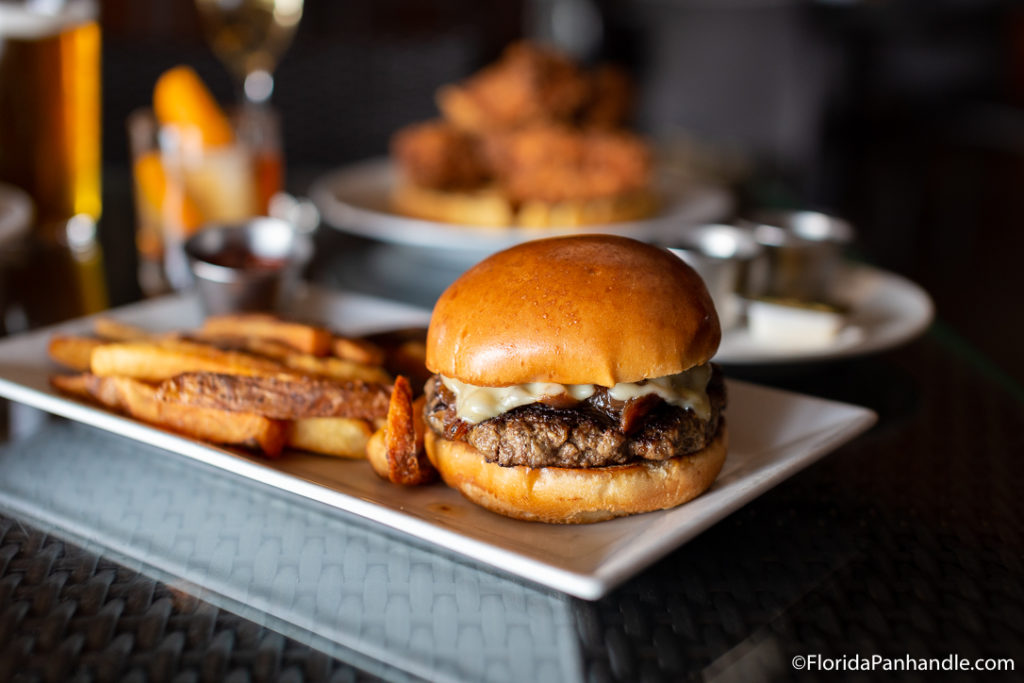 This gastropub whips up a mean signature burger in the form of the Craft Bar Burger: a simple, straight-to-the-point name that suggests some well-deserved confidence. The patty's made from pasture-raised ground beef sourced locally from Heureux—good for a few extra points—and comes accompanied by caramelized onions and your choice of Tillamook, cheddar, aged gouda, or Point Reyes blue cheese. You can also opt to upgrade the Craft Bar Burger with bacon, if you're so inclined.
You've also got other burgers to choose from here, including the Pimento Burger and the Bison Burger—all of them coming with house-made spicy ketchup and house-cut fries. And with some 30 craft beers on tap, you won't be hurting for good choices in the pint-pairing department.
(Also, heads up: The Craft Bar serves up discount burgers on Monday nights!
Temperly's British Eatery (280 Florida 79)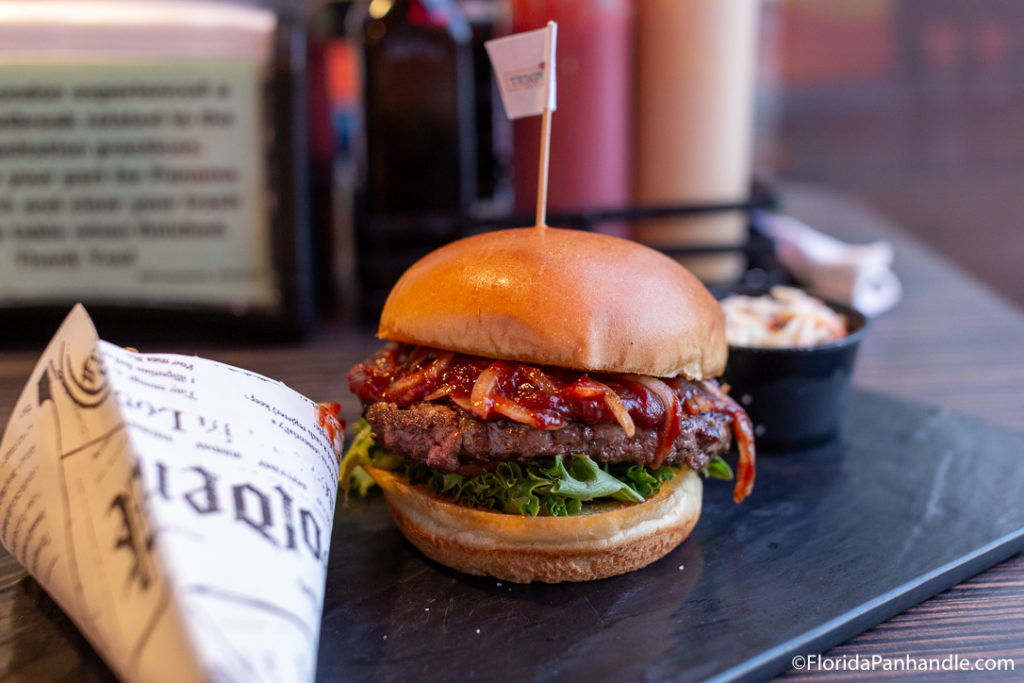 Formerly (memorably) called Eat My Pasty, Temperly's provides Panama City Beach with proudly British fare of both the traditional and the creatively reimagined variety. That includes a great assortment of burgers that come plated up with little Temperly's flags stuck on top. Among such options as the Winston Churchill (with its chipotle mayo), the Jack the Ripper (with a ghost-pepper hot sauce), the Monarch (a bison burger), and the Lord Nelson (starring BBQ sauce), it's hard not to crown the Drunken Leprechaun the all-out best burger: Its Angus patty comes slathered in a sauce infused with Irish whiskey, for crying out loud!
A Temperly's burger goes down well with a sturdy accompanying pint of, say, Boddingtons Pub Ale or a London Porter.
Gulf Coast Burgers (10031 Hutchison Blvd)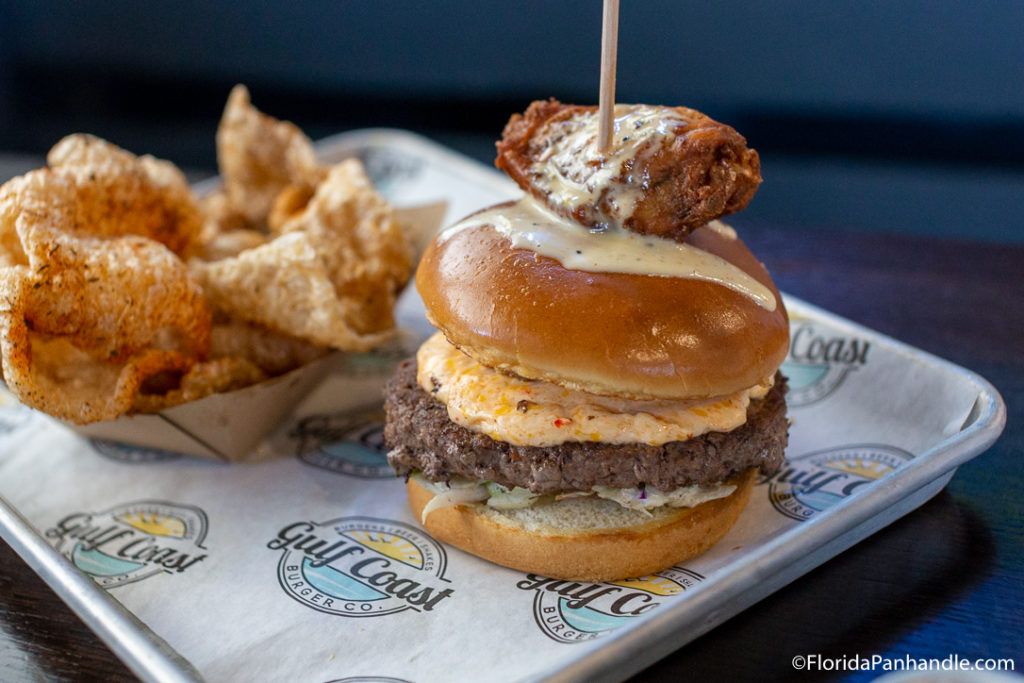 Plopping "burgers" in your restaurant name indicates you'd better have some high-quality offerings, and Gulf Coast Burgers certainly does. You've got a lineup of burgers celebrating regional geography and crowned with creative toppers: the Florida Burger (with bacon and egg) topped with an orange slice, the Alabama with a chicken wing, the Louisiana (featuring andouille sausage, holy trinity peppers, and remoulade) with a mini corn dog, and both the Mississippi (anchored by country fried steak and brown gravy) and the Texas (spiced up with chili and fried jalapeños) with pork skin.
You can also go the custom route with a build-your-own burger.
Wayback Burgers (15750 Panama City Beach Pkwy)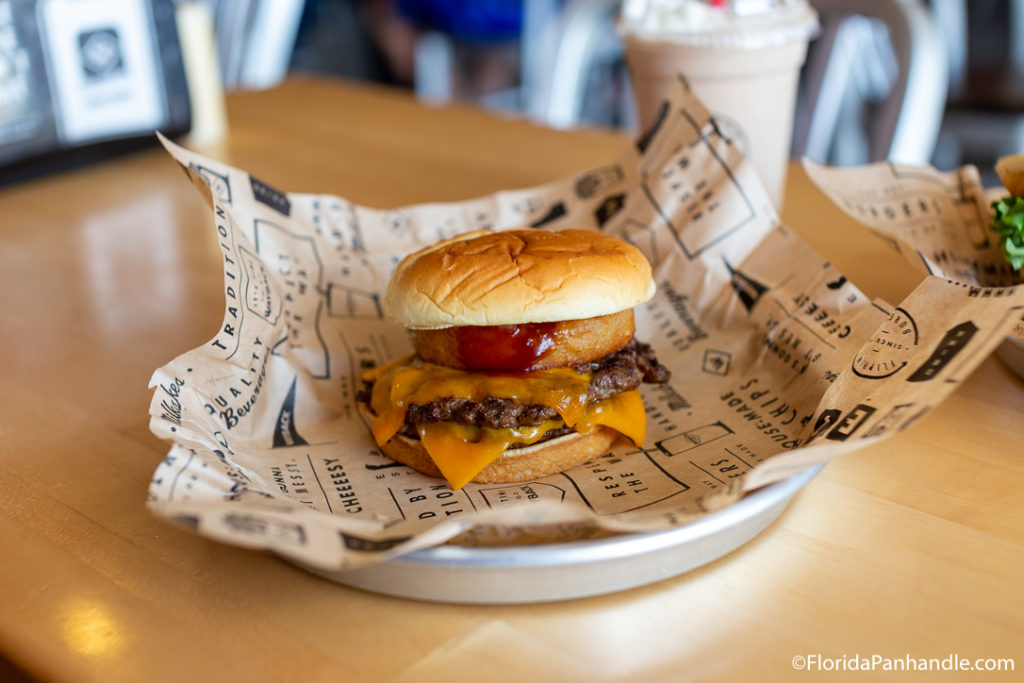 Another burger bonanza awaits you at Wayback, where you might simply opt for the Classic: a pair of cooked-to-order beef patties with lettuce, onion, tomato, American cheese, ketchup, and mustard. Or maybe you'll go the Rodeo Burger route, which'll reward you with some onion rings and BBQ sauce incorporated into the mix. The aptly named Cheesy, meanwhile, comes oozing with not one, not two, not three, but four melted slices of American cheese in a grilled and buttered bun.
Burger Bliss in Panama City Beach
Well, there you have it: our choices for the five best burger joints in Panama City Beach. We recommend hitting them all up—but probably not on the same day, OK?