Opportunities abound for exploring the natural beauty of Panama City Beach. Water-based attractions are among the area's most popular offerings, with many people opting for dolphin tours, jet ski rides, or simply relaxing on the beach. Few activities, however, provide views or thrills quite like parasailing. This unique opportunity can deliver the best of water and sky-based excitement.
If you're looking to experience the joy of parasailing while visiting the Emerald Coast, you'll have no trouble finding an adventure in or around Panama City Beach. This hot spot is home to several parasailing companies with enthusiastic guides who are eager to show you the best of the beach from above. Feel free to book a tour with one of these top options:
Panama City Parasail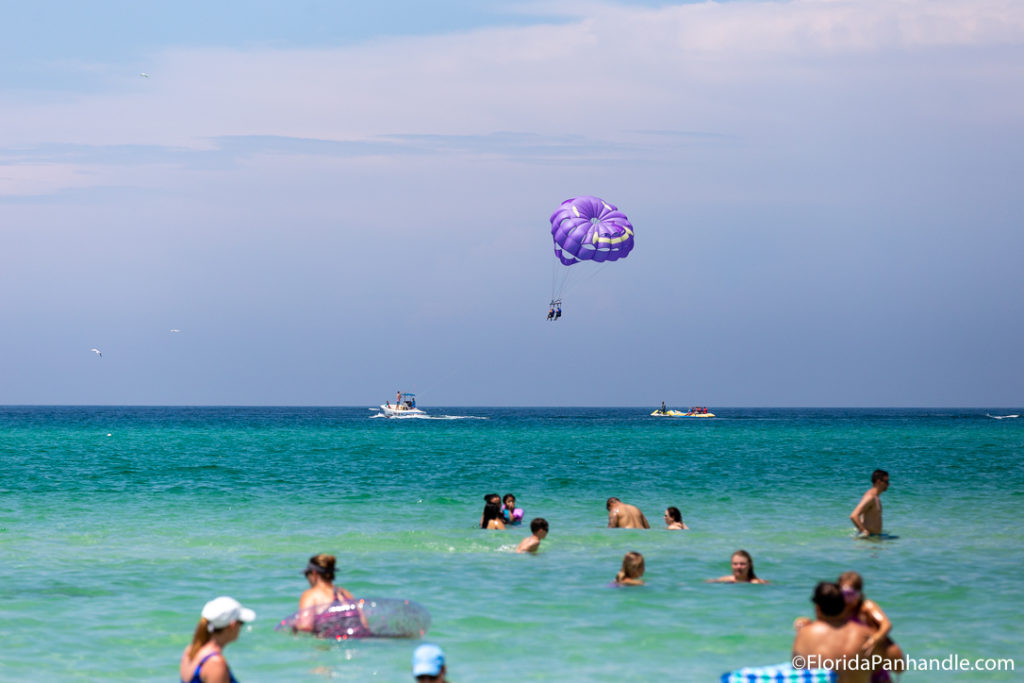 Captain Jim and Vicky Holloway are passionate about parasailing, as you'll instantly realize when you arrive at Panama City Parasail for your adventure. Boasting over three decades of experience, these parasailing enthusiasts provide accessible tours for those with all levels of experience. Conveniently situated near the Wyndham Resort, the company brings you to the Gulf's emerald waters and allows you to cruise the sky in style.
On the hunt for extra thrills? Try Panama City Parasail's free-fall option, which mimics the feel of a parachute drop. Once you've experienced this phenomenon once, you'll find yourself craving another round of free-fall excitement.
United States Coast Guard certification should grant you peace of mind as you book your trip. If you're not in the mood for parasailing, however, you can always take a ride on a banana boat or explore Shell Island during an exclusive dolphin tour.
Paradise Watersports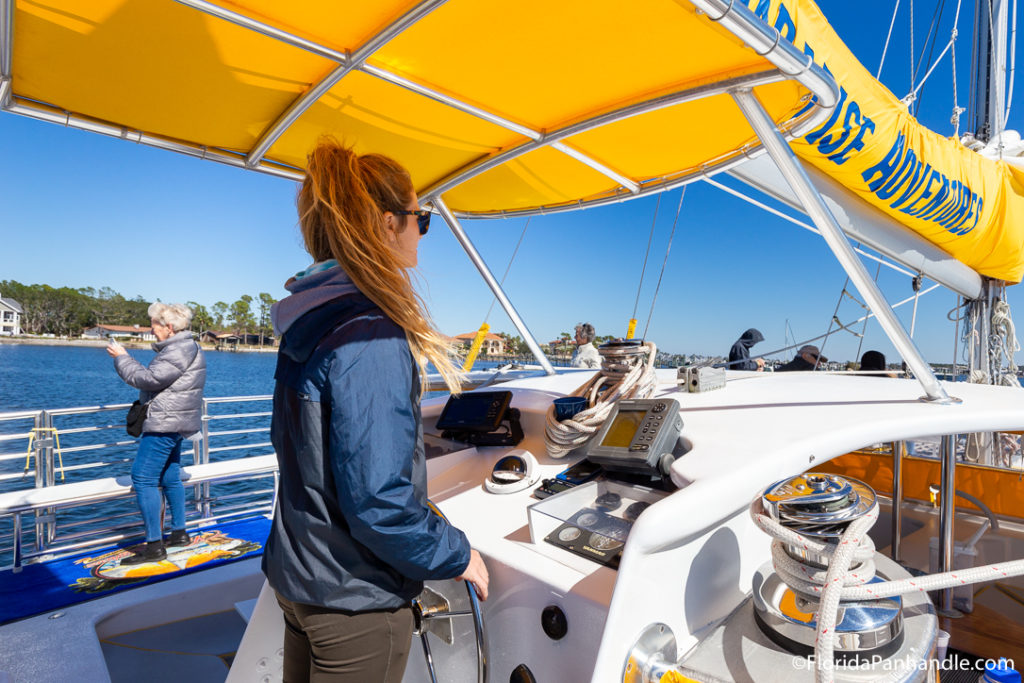 Offering multiple parasailing tours customized to meet the needs of various adventurers, Paradise Watersports delivers a wonderful experience of soaring high above the emerald waters of the Gulf. Every expedition begins with a banana boat ride and a detailed safety briefing. Once you've been fitted into your harness, you can experience the sheer joy of parasailing while receiving plenty of support and guidance to calm your nerves.
During your parasailing adventure with Paradise Watersports, you'll view miles and miles of gorgeous water, as well as plenty of marine life that you might typically struggle to see from the beach. The panoramic views are amazing, but the real fun begins during the gentle free-fall portion of the expedition. If you desire, this can end with a refreshing dip in the water. After your tour is over, you'll receive a photo to commemorate the experience.
Sunshine Watersports of Panama City
Parasailing may be just one of several tours and rental opportunities offered by Sunshine Watersports of Panama City, but it's also among the most popular for good reason: it's affordable and convenient. The company's parasail tours may not be the longest or most exciting in the region, but they do provide a wonderful taste of the activity for anybody who might otherwise hesitate to make the necessary investment.
Comfort is a big deal when parasailing — and the right guides can make all the difference when you feel nervous. You'll appreciate the friendly faces at Sunshine Watersports, who make every effort to calm your nerves. They aren't pushy, but they will provide the encouragement needed to get you away from the water and into the air. You'll emerge from your adventure feeling revitalized — and ready to take on new challenges.
You haven't truly experienced the best of Panama City Beach until you've viewed the Emerald Coast from the wonderful vantage point of a parasail. Broaden your horizons with support from one of PCB's finest parasail and water adventure companies. You'll treasure the memories you make while soaring the sky in beautiful Panama City Beach.