Panama City Beach is a fun place to spend February 14 with your special someone, and there are lots of restaurants to consider on this special day. No matter whether you want fine or casual, steak or seafood, there's an eatery that's perfect for the two of you. Here are eight of the most romantic restaurants in Panama City Beach to spend Valentine's Day.
The Grand Marlin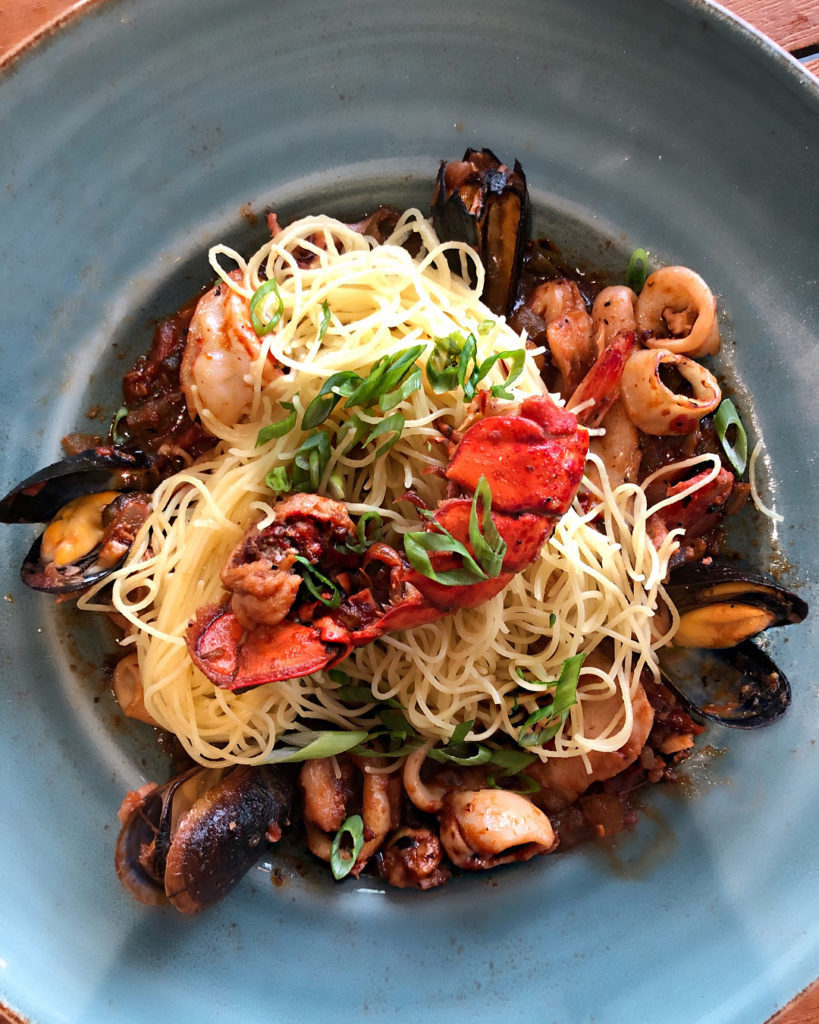 Worthy of its namesake, The Grand Marlin offers its diners grand experiences. Start the night at the open-air North Drop bar, which is named for the world-class marlin destination off St. Thomas. After a drink and when the temperatures cool down, head downstairs to the indoor dining area for a delicious meal.
The menu here is a combination of South Florida and New Orleans, and you'll find Seafood Gumbo right alongside a Key Lime Grilled Lobster Tail. The selections favor creatures from the sea, although you can find a few non-aquatic offerings. Everything available is delicious, as a Culinary Institute of America chef overseas operations in the kitchen.
Firefly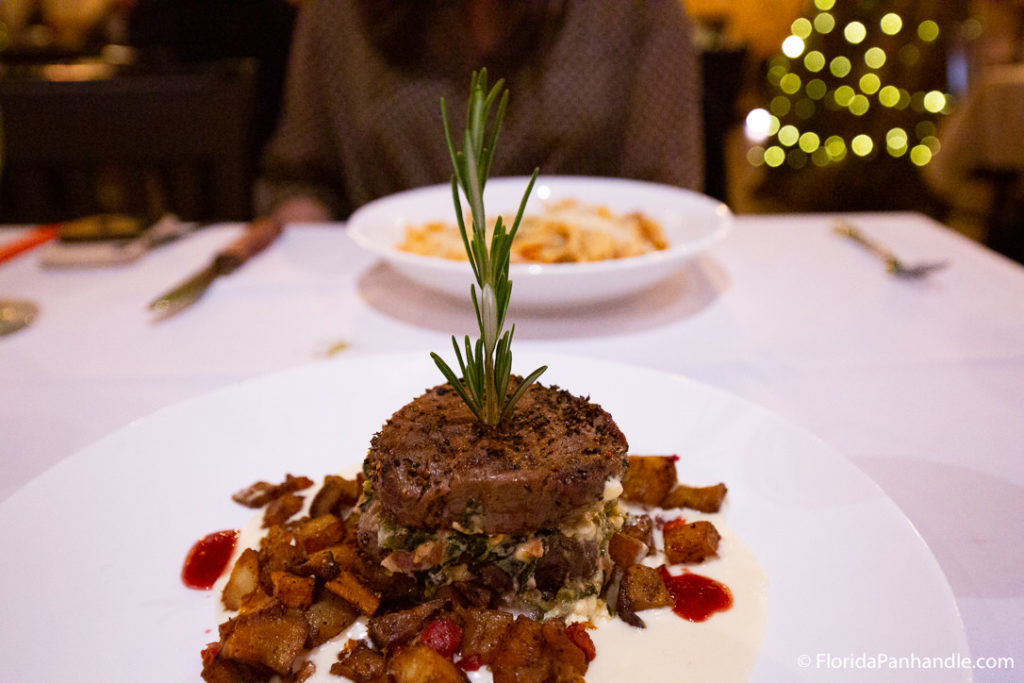 Firefly markets itself as "casual fine dining," but there's nothing casual about the meal prep here. The establishment won a Most Romantic Restaurant award in 2017, and its commitment to consistent quality have kept Firefly one of the most popular fine dining experience in the region.
Food options include a diverse array of high-end seafood and meat entrees, such as Lamp, Pepper Crusted Stuffed Filet Mignon, and Brown Butter Seared Scallops. Don't forget to order a glass of wine from the extensive international menu, and leave some room for dessert — the Classic Creme Brulee is always a favorite.
Cuvee 30A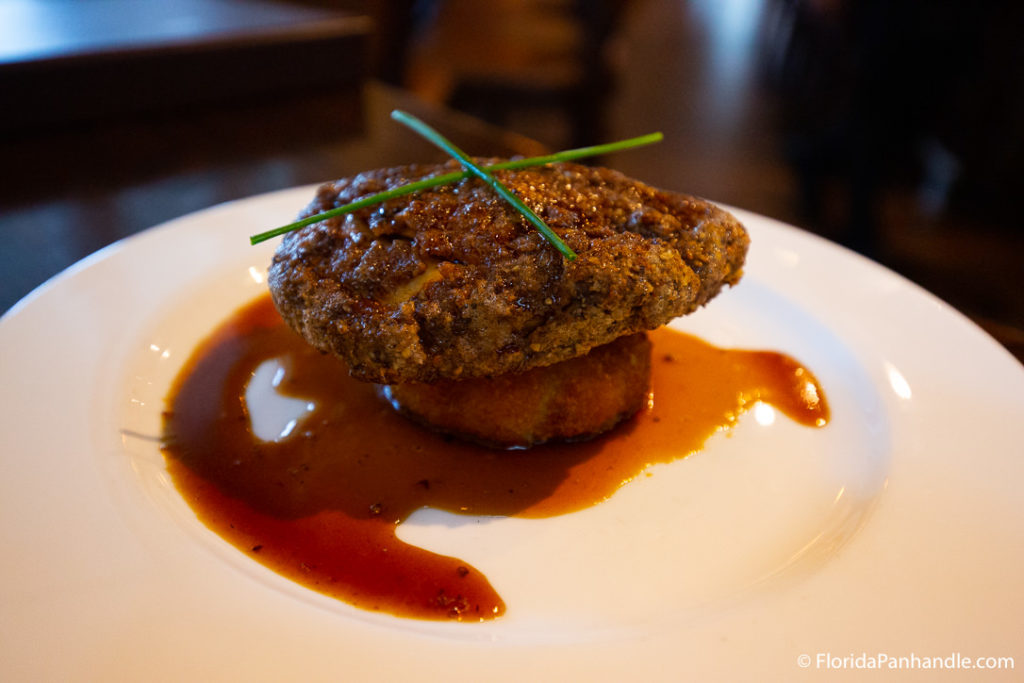 The creation of celebrity chef Tim Creehan, Cuvee 30A is the most recognized restaurant on 30 Avenue. The establishment boasts awards for individual dishes and its house band, as well as a Distinguished Restaurants of North America accolade and recognition from Wine Spectator for the extensive and expertly cultivated wine list. Emeril Lagasse has given this place his vote of confidence, and your date will undoubtedly approve of it too.
The Valentine's Day menu features seafood, steak, pork and more. All of these are well crafted, with a good dose of creativity infused into some. An appetizer of fried green tomatoes, warm brie and sauteed crawfish tails shows how the staff pulls together classic items in unique ways to create dishes that are truly special.
Of course, you'll want to order a bottle or two of wine if you dine here. Maybe take a rideshare or cab out to dinner, so you can enjoy the wine list's bottles without worrying about who'll drive home.
Saltwater Grille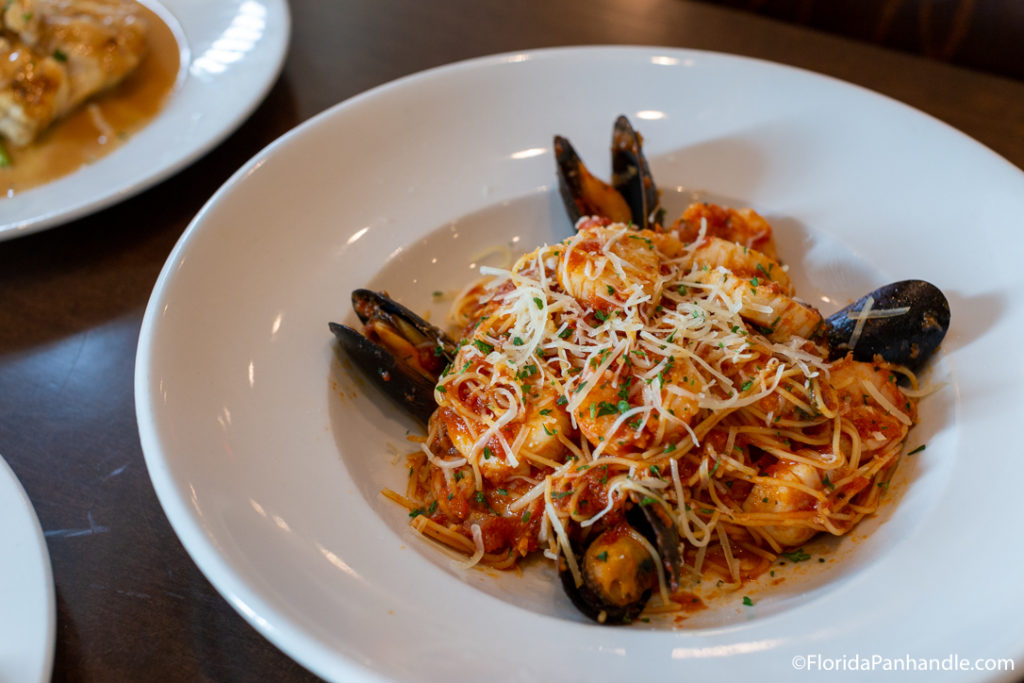 Why dine overlooking the water when you can eat while watching the creatures that live in the ocean nearby? Saltwater Grille has a 25,000-gallon tropical saltwater aquarium that can be watched from both sides of the restaurant. The tank is full of exotic corals and colorful fish, so you have somewhere to look when you get tired of gazing into each other's eyes.
As you'd expect, there are plenty of fish options here — and the staff can help you decide if you're unfamiliar with the differences between grouper, red snapper, Mahi, tuna, and the others. Complementing these choices are a few shellfish items and several steaks. Chicken, pasta, and pork are also on the menu if you prefer, although they don't come in nearly as many different options.
The wine list here might be smaller than what some of the other eateries in the area offer, but there still are reds, whites, champagnes and other sparkling bottles to celebrate with. A handful of house-crafted martinis also stand out on the menu.
G. Foley's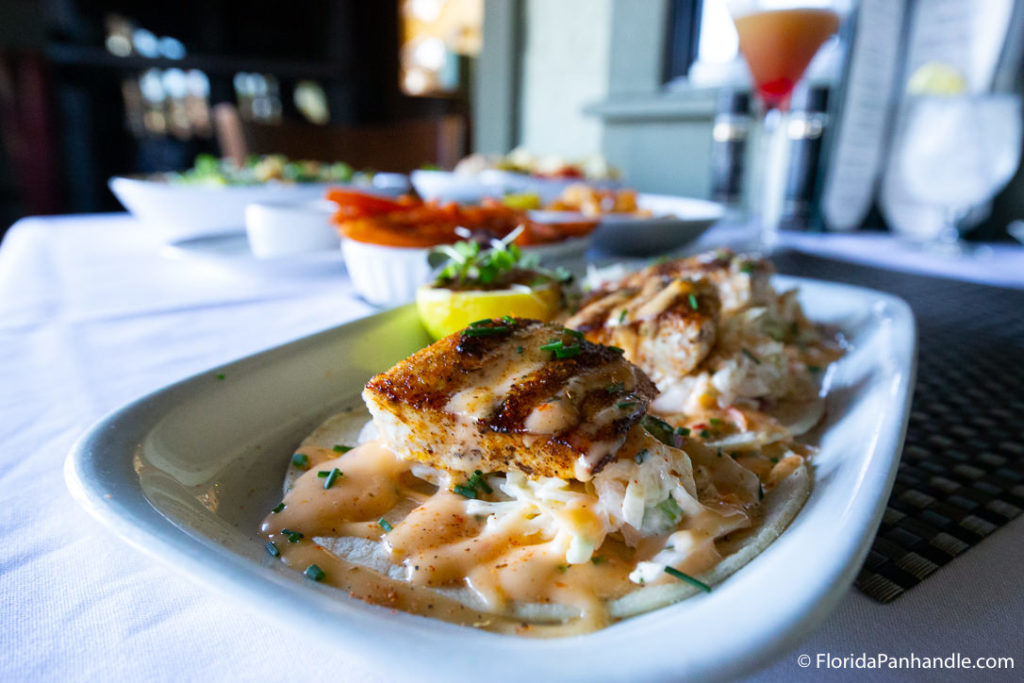 You'll enter a hip, yet refined atmosphere when you enter G. Foley's. Purple accent lighting and tree artwork set the mood, which is perfect for romance and fine dining. Entrees include steaks that are hand-cut and seafood that's fresh from the Gulf of Mexico, and you won't be left wanting a drink or a dessert. 
All in all, this is a fine and festive place with elegant food options. It's a classic that you can enjoy for the 50th time or a safe place to go on a very first date.
Runaway Island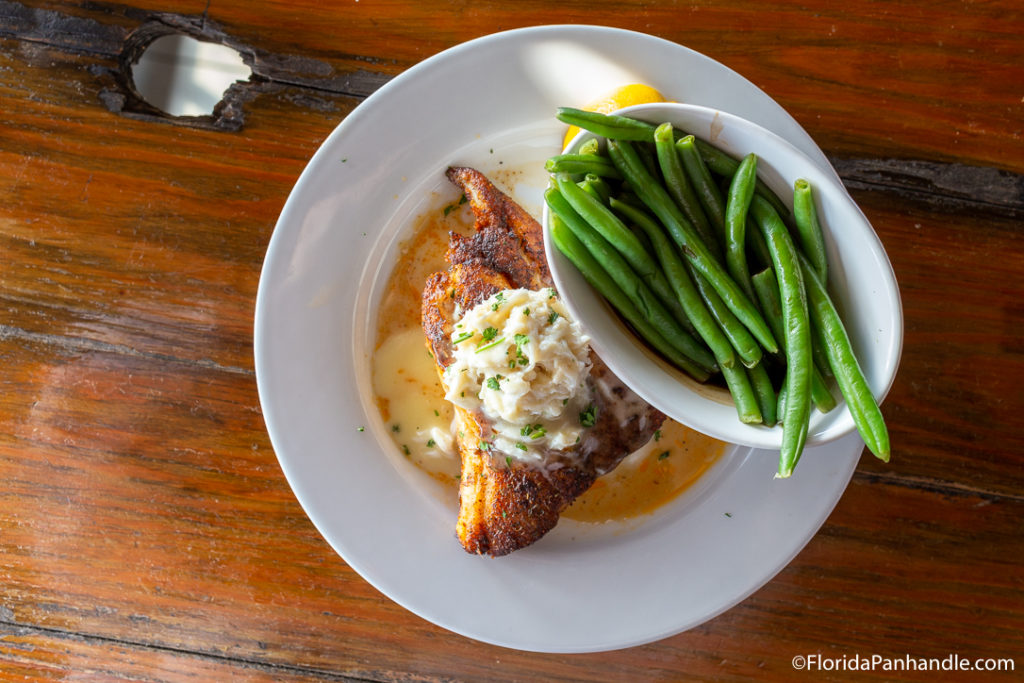 Join other ocean-loving islanders by getting away to Runaway Island. Although it's located on the mainland, you could almost mistake the restaurant's beachfront location and laid-back atmosphere for an island that's far out at sea.
Here, you'll find lively music, excellent food, and lots to drink. Shrimp, crab, and fish highlight the menu, but there's also steak and chicken if you'd rather have something from the land. Take some time before your meal to peruse the Fisherman's, Diver's, and Surfer's Tales, and you'll get some (maybe true) history of the area.
The Bay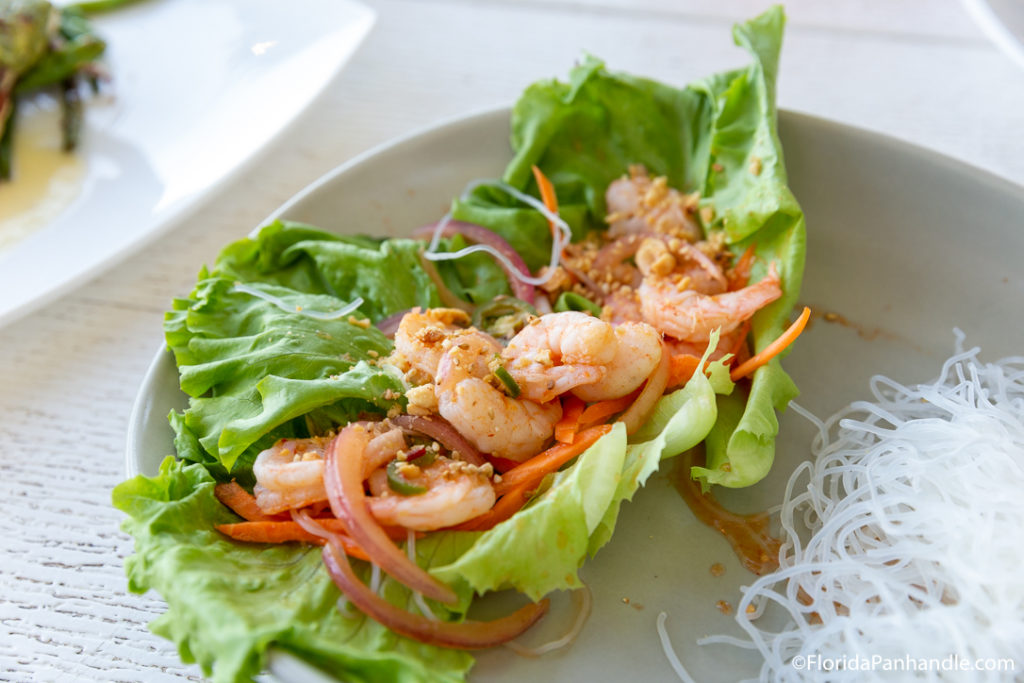 If you don't mind a bit of a drive, you can dine right on Choctawhatchee Bay at the appropriately named restaurant, The Bay. Your dinner will be delectable regardless of you go for the classic Southern Gulf cuisine or sushi, and there's a capable list of wine and cocktails. Unique to this restaurant, though, is the selection of a dozen craft beers on tap — making this the choice restaurant if you prefer your alcohol a little fizzy.
If you're planning to propose this Valentine's Day, The Bay is an especially good choice. Not only does the waterfront location provide a romantic setting, but there's a pier to walk out on over the water. Take a stroll watching for fish and gazing out at the sunset, and be prepared for something wonderful when you drop to one knee.
Restaurant Pardis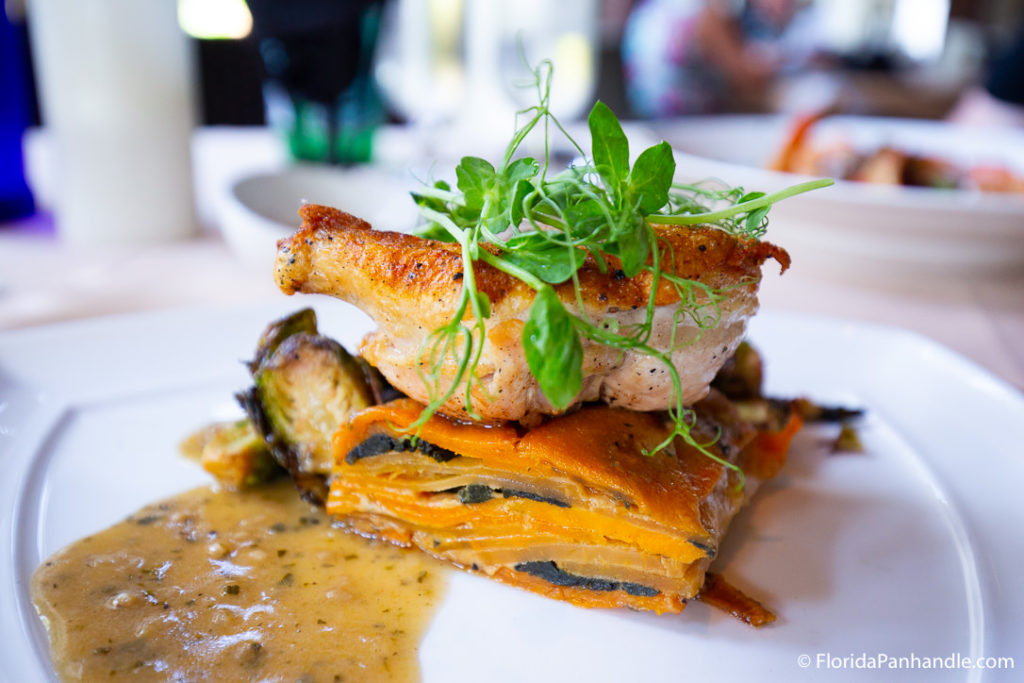 Restaurant Pardis is an environmentally friendly and still romantic choice. With excellent food and drinks, this place has everything you need for a great night out. You can help ensure there'll be many nights to go out in the future too, as the restaurant is particularly eco-friendly. Still and sparkling waters are crafted on-site to reuse bottles, and all carry-out containers are compostable. Choose to sit inside or outside as you dine, depending on the weather.
Panama City Beach is a beautiful place to enjoy a special day with someone else. Choose any of these romantic restaurants, and you're guaranteed to have a great meal together.