Beat the heat in Panama City Beach with a memorable adventure you'll never forget. Whether you're looking for an experience over the water, under the water, or taking in some air-conditioned bliss, you can't go wrong with these activities–perfect for cooling off when the beach gets too hot to handle.
1. Go Parasailing
Several parasailing outfitters operate out of Panama City, but our favorite is Panama City Beach Parasailing. They've got a proven track record for safety, friendliness, and awesome experiences–and pretty much everyone who experiences parasailing with them says they'd love to return. If you've never gone parasailing before, you're in for an experience! You can choose from a few different lengths of line depending on how high you want to go, and if you don't mind getting wet you'll get a chance to dip into the water for a splash of adrenaline. Perfect for hard-core adventurers and those who just want a peaceful cruise and stunning aerial views of the PCB area.
2. Try Your Balance on a Paddleboard
Experience the inland waters off Panama City Beach up-close and personal: skim across the waters on a rented stand-up paddleboard. Whether you're an experienced paddleboarder or a first-timer wanting a new experience, you can't beat the SUP rental gear and tours that Panama City Beach Paddleboard offers. If you know what you're doing, rent your own SUP and enjoy a self-guided adventure; if you've never been on a paddleboard, or want guidance to the best spots for viewing local wildlife, sign up for a tour. Staff are friendly, knowledgeable, and accommodating every step of the way.
3. Rent a Jet Ski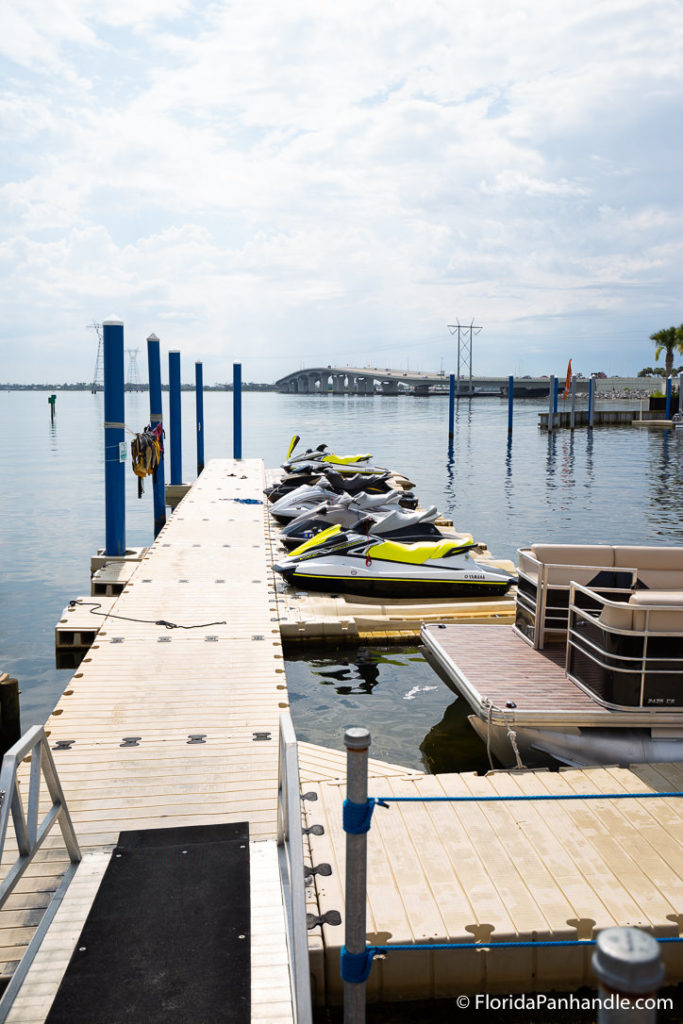 Few vacation experiences are as exhilarating as hopping on a jet ski to explore the PCB coast. AAA Jet Ski Rentals and Tours makes the process easy from start to finish, whether you choose a jet ski dolphin/wildlife tour or opt to rent a jet ski to play around on your own. Although dolphins are unpredictable and viewing them isn't guaranteed, the dolphin-watching tours earn rave reviews, and guides have a knack for finding pods of the graceful mammals. No matter what tour you choose, you'll get a chance to play around on the jet ski a bit, enjoy plenty of gorgeous scenery, and cool off in the refreshing salt spray.
4. Go SCUBA Diving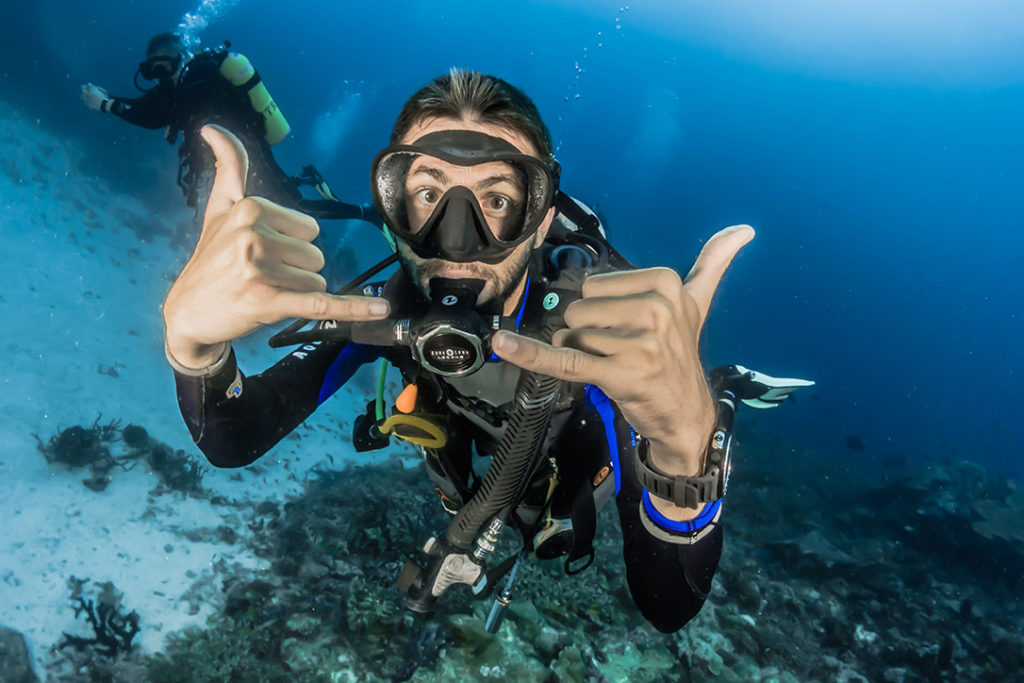 There are a few options for dive and snorkel tours in PCB, but the most popular outfitter is Panama City Diving. For certified divers, boat dives and guided shore dives are available; for wannabe divers, a Discover Scuba Diving experience will let you try out the experience; for those who prefer to swim and snorkel, guided snorkel tours are also available, all with complete gear rental included. Want to step up your game and pursue open water SCUBA certification? Plan your vacation around a weekend class and get certified while you're in Panama City!
5. Rent a Pontoon Boat
Shell Island Pontoon Rentals makes it easy to rent a boat and go exploring on your own. Explore the waters off PCB, visit the beautiful Shell Island, and enjoy a day on the water with your entire family. The staff make the entire rental experience a delight, and driving a pontoon boat is easy to learn with the instruction given at the beginning of the day, and you can enjoy hopping in the water to snorkel or dolphin-watch from your very own rented vessel. If you'd prefer to go on a guided tour, Shell Island Tours has options for you, as well.
6. Enjoy a Fishing Charter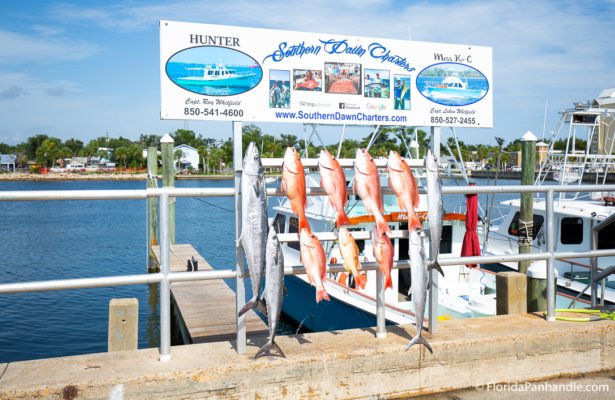 Hankering for a chance to drop a line in the water? Southern Dawn Charters offers a variety of fishing charters complete with friendly crew, knowledgeable captains, and excellent rental rods and tackle. On a good day, you can expect to catch cobia, red snapper, vermilion, king, and wahoo fish; many anglers catch their limit on each trip. Whether you're an old pro or an amateur, you'll find the support you need to have an awesome time on the water.
7. Opt Indoors for a 7D Movie Experience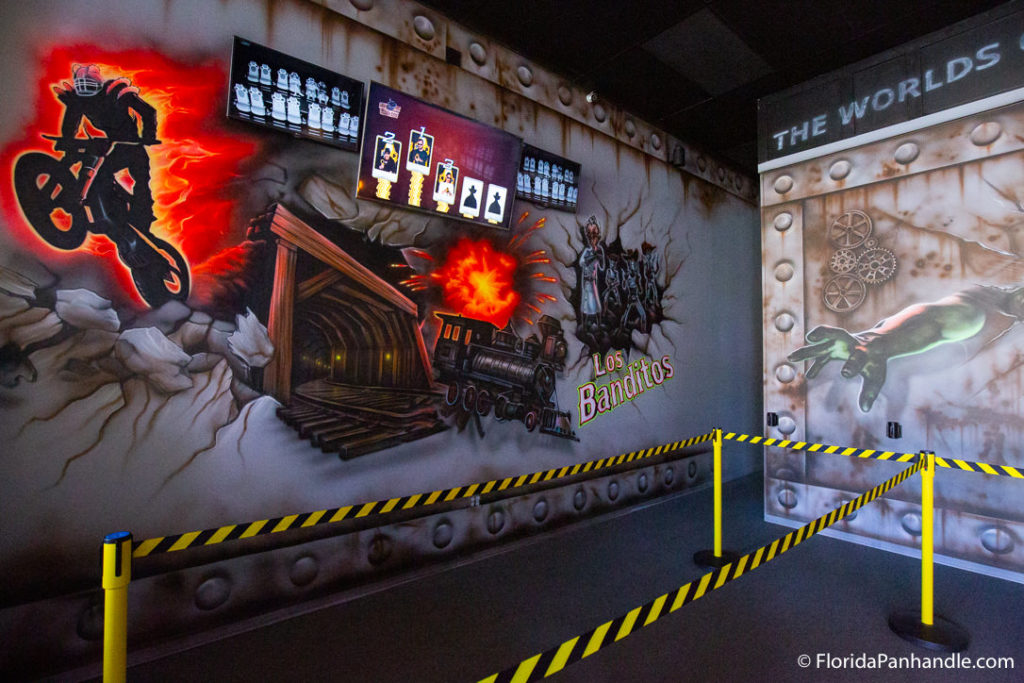 The XD Darkride Experience in Pier Park packs a wallop: full effects that span a full-length Hollywood blockbuster. You'll experience a range of sensations unlike anything at a traditional theater: jumping, falling, crashing, 3D graphics, and incredible special effects that combine to create a cinematic experience you'll never forget. Just keep in mind that this isn't for the youngest moviegoers among us; visitors must be at least 40 inches tall. For the vertically challenged, the local IMAX theater might be a better choice!
8. Ogle the Sights at Ripley's Believe it or Not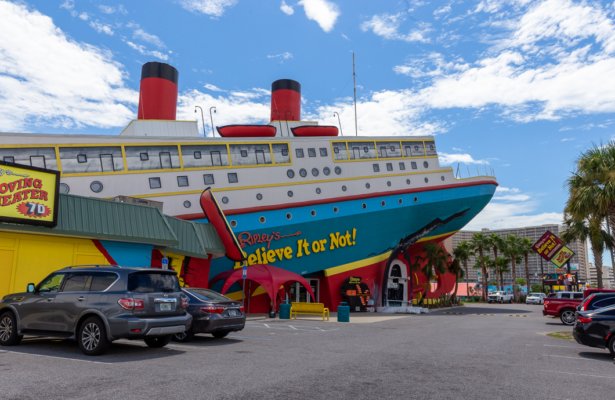 One of the more impressive Ripley's locales among their many museums, the Ripley's at PCB has enough to keep you fascinated for hours. Here you'll find over 25,000 oddities and unusual exhibits. It's a great chance to step into a world of wonder (and air conditioning) during your PCB vacation, whether you have an hour or half a day to spend exploring. Some of the top exhibits include a real Chinese shrunken head, a life-sized replica of the world's tallest man, and awe-inspiring sculptures crafted from computer parts.
Next time you're sweating it out at the beach in Panama City, don't just go back to your hotel room–there's a world of adventures out there to give you a taste of the good life (and some cooler air). Your hot weather escape might end up being the most memorable experience of your entire vacation.