Your trip to Destin is simply not complete until you snap all the best photos at the top spots around town. But where can you find 'gram-worthy scenery to use as your prime selfie backdrops? While the beach is an obvious choice, there are many other incredible spots you'll want to check out on your photo journey. To help you find them all, here's a look at the eight most Instagrammable spots in Destin.
Murals at the Commons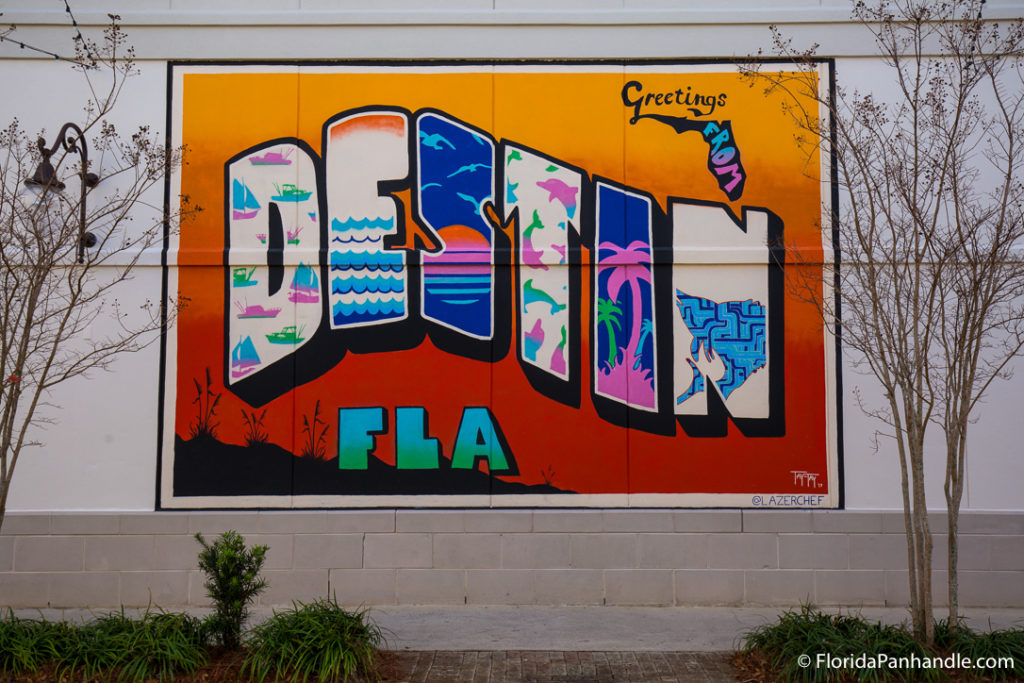 The nine colorful murals at the Commons give you a chance to capture the spirit of Destin while striking a pose. The most popular of the bunch is the Destin, FLA mural located between the Abercrombie and Build-A-Bear stores.
Beyond that, you'll want to search for the:
Rainbow flamingos by Abercrombie
Wily giraffe near the splash pad
Big blue crab near the Southern Living Store
Fishermen by Uncle Buck's Fishbowl
Smile right behind Stubbs Orthodontics
Beyond those popular spots, also take a look near the Blue Spero for friendship, good vibes, and wish you were here themed paintings. For even more fun, go over to the Bass Pro Shop to snap a photo of yourself alongside the frighteningly good shark statue.
Gulfarium Marine Adventure Park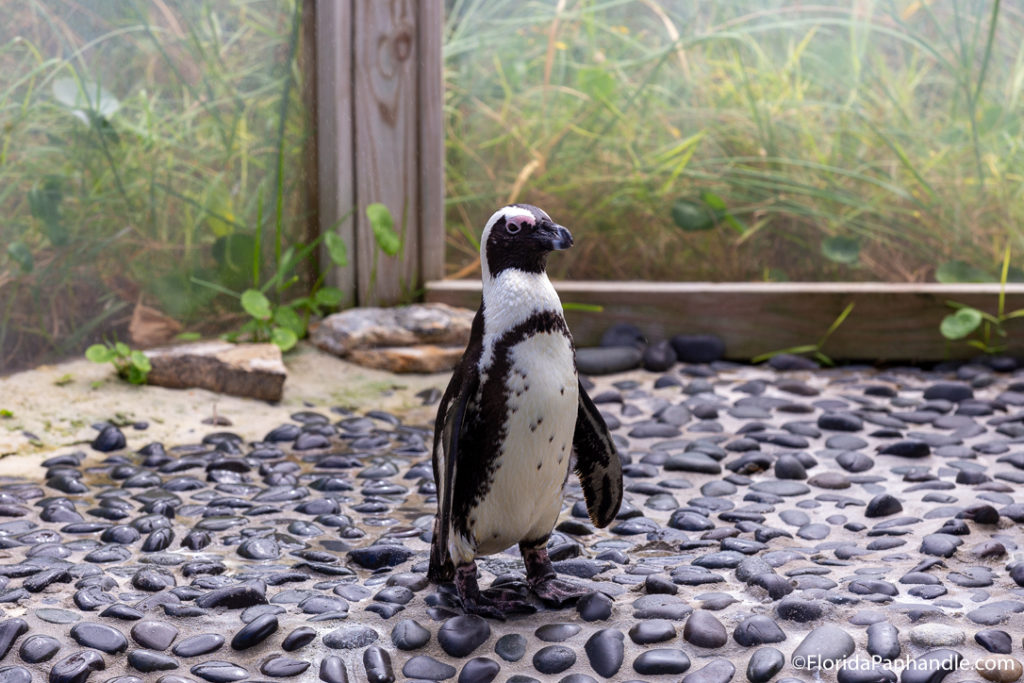 At each visit to the Gulfarium Marine Adventure Park, photo opportunities galore will present themselves. You can snap photos while watching the dolphin and sea lion shows, for example, before getting up close and personal with the animal encounters.
As you learn about each creature, get selfies with the dolphins, stingrays, harbor seals, sea lions, penguins, and so much more. Just be sure to put your phone in a waterproof bag before you go to keep it safe from splashes, large and small.
Sunset Dolphin Cruises
Sunset dolphin cruises are big business in Destin, and for good reason. As vivid colors paint the sky and dolphins glide through the water, the picturesque view proves wholly relaxing – and offers fantastic photo opportunities.
You have many cruise companies to consider for your trip, including AJ's Water Adventures, Destin Dolphin Cruise, and Southern Star Dolphin Cruise. No matter which one you choose, get ready to act fast in taking your pictures, so you can hopefully get a dolphin (or the whole pod!) to photobomb your selfies.
Crab Island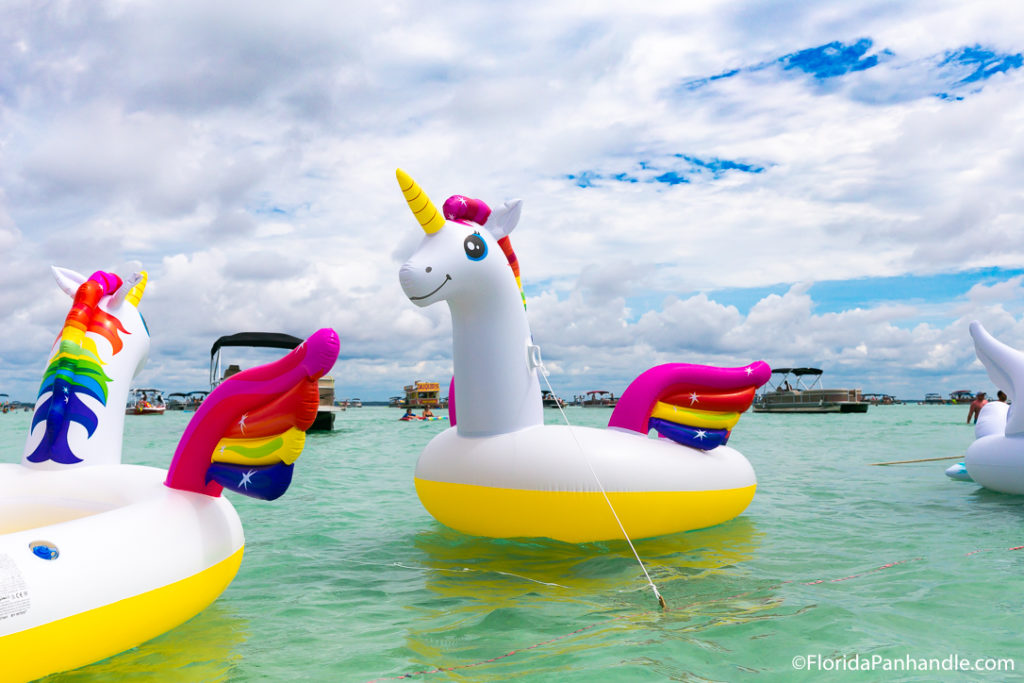 A trip to Crab Island opens the doors to stunning photographs that'll leave your followers wishing to accompany you on your travels. You'll need to get to this popular sandbar by boat as the currents are much too powerful for swimming. If you plan to stay all day, do yourself a favor and rent a pontoon boat to serve as your landing pad whenever you need to rest up for a while.
Once you land at the sandbar, you can walk around in the water at your leisure, taking tons of photos along the way. Be sure to try out the obstacle course, slides, and trampolines, plus play a few games of water volleyball to get plenty of action shots.
The Jetties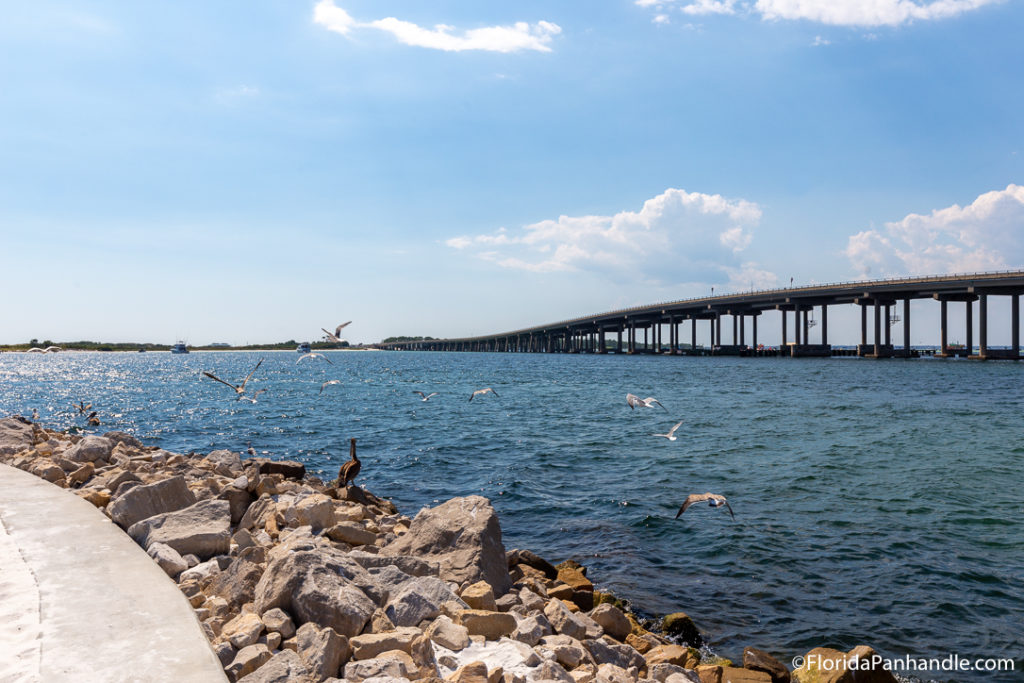 Well-known as a top spot to snorkel in Destin, the Jetties promise amazing photos whether you're sitting along the sandy shores or kicking through the water. For the most memorable photos, however, you'll want to walk out onto the huge rocks right at sunset. Although it doesn't get nearly as much attention, jet on over for photos at sunrise as well for a contrasting set of pictures to post.
If you want to capture snaps of interesting creatures beneath the surface, put your phone in a waterproof bag and go snorkeling at high tide. You'll likely get to see pufferfish, sea turtles, and everything in between, so look sharp to avoid missing photo ops of a lifetime.
Snorkel Adventures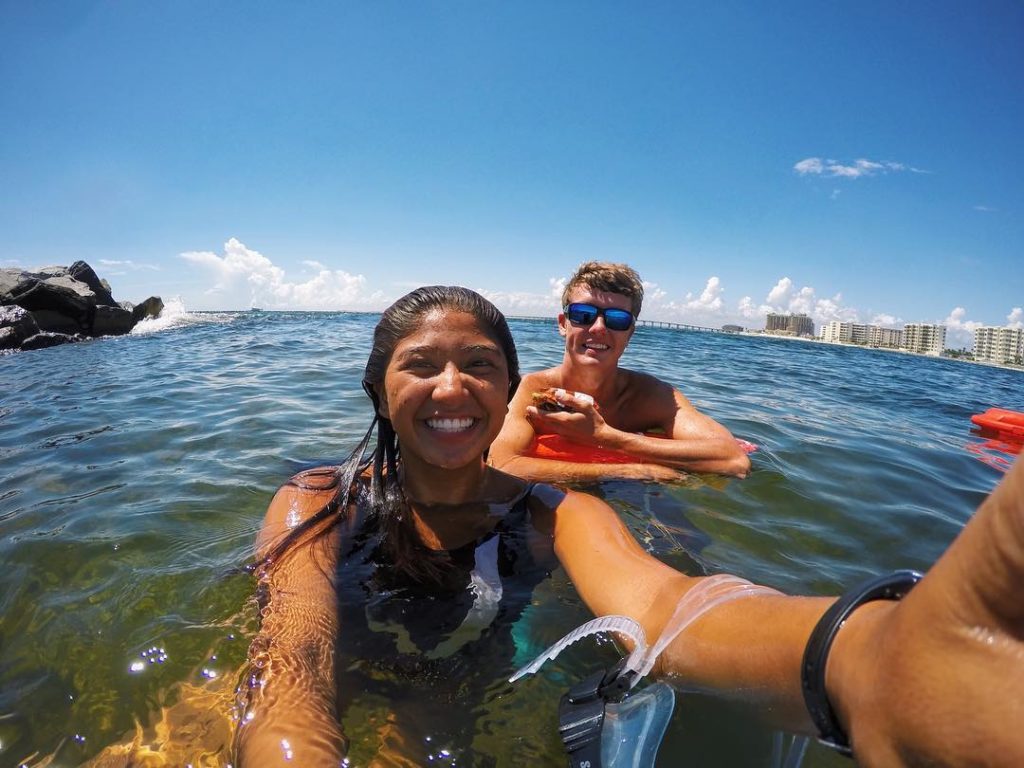 For even more snorkeling fun, you can join a guided tour of all the best spots in Destin. Whether you go with Flippers Snorkel Adventures, Destin Snorkel, or another tour company, you're sure to spot many excellent photo opportunities on your travels.
If you're feeling even more adventurous, you can go on a SNUBA tour that takes you up to 20 feet underwater for up to 30 minutes at a time. During that time, you can explore sea anemones and other amazing creatures plus snap pictures of yourself surrounded by schools of fish.
Fudpuckers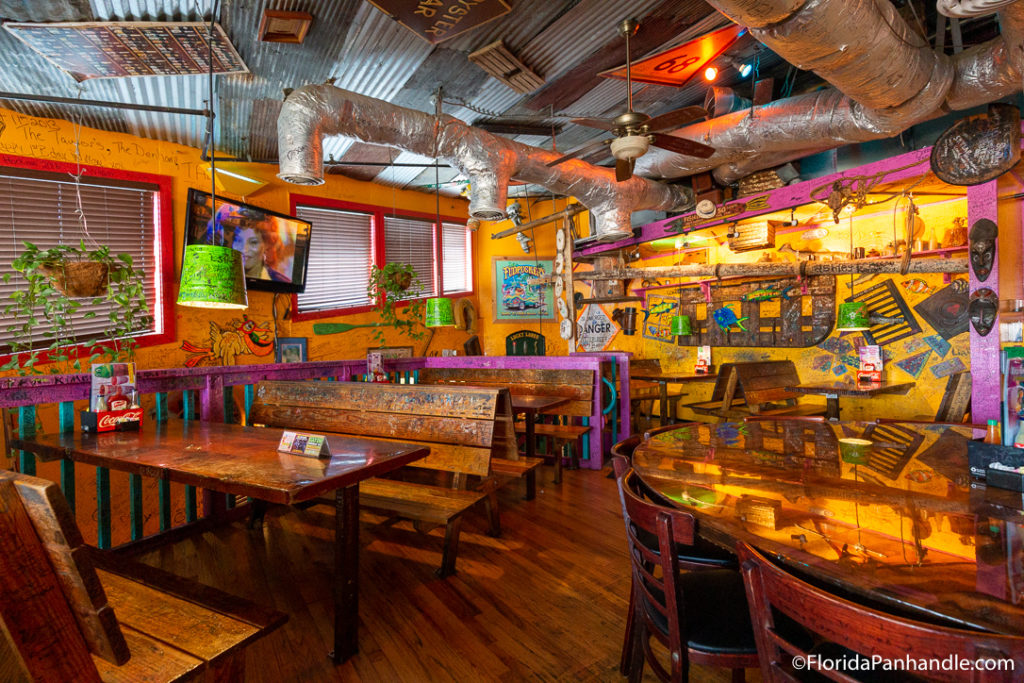 To stay fueled up for all your photo-taking adventures in Destin, you'll definitely want to zip on by Fudpuckers for a bite to eat and even more fantastic pictures. As the home of Gator Beach, this bar and grill let you get awesome photos with the live alligators right after your meal.
Their scrumptious menu items demand a photo or two as well, especially all their gator delights. From their Gator Tail A La Fud to Shrimp and Gator Pasta, all their exotic dishes arrive at the table piping hot and ready for their big debut as your story of the day.
Giant Chair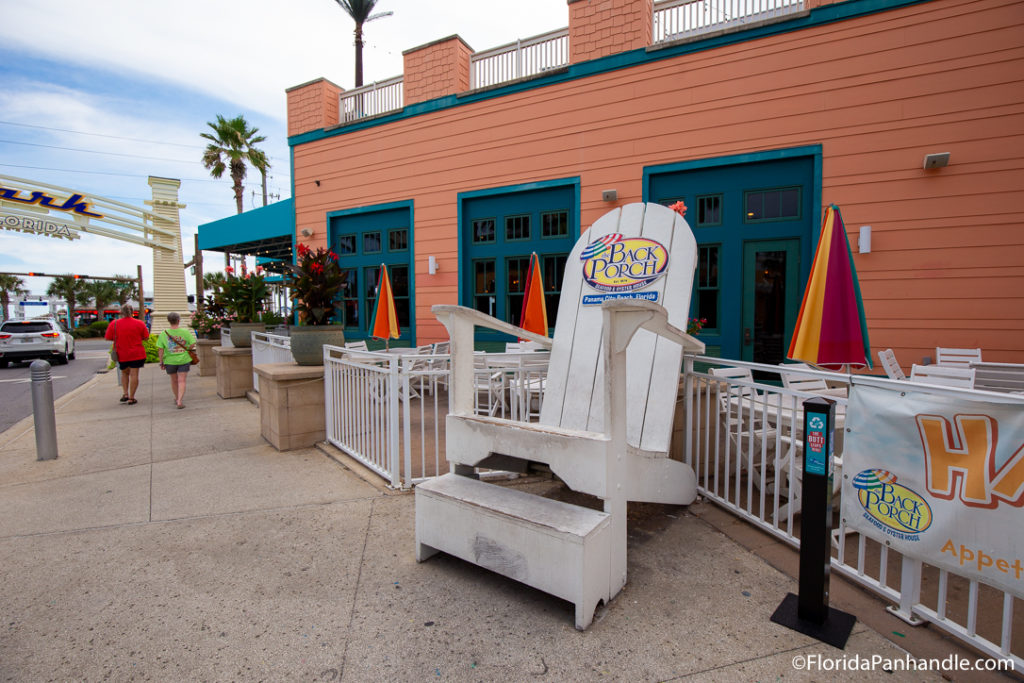 If you'd like a more low-key dining experience, hit up The Back Porch instead. While you're there, you can hop up on the absolutely gigantic chair for a few timeless photos. Bring along your big sunhat, flip-flops, and beachball to complete your journey back to the simpler times of childhood.
Once you're done snapping all your photos, head inside for a meal to remember. If you only want a small bite to eat, don't pass up the chance to try their decadent Back Porch Oysters, which feature crabmeat and cheese over top. Yum!
After your meal, walk out onto the beach to get pictures of the waves as they caress the soft sand. Then, get out into the water and turn it around for a picture of the gorgeous shore and restaurant beyond.
As you put up photo after photo on Instagram, you'll end up with tons of Destin memories to gaze upon at your leisure. You can then look back at the fun whenever you need a quick pick-me-up as you move from vacation mode to your daily life.