Save money on your next trip to Destin while still eating well. This beach town has a large selection of budget-friendly eats in the area that ranges from coffee shops to international cuisine. Take your pick from these top places to eat that will make both your stomach and your wallet happy.
Feast on a hearty breakfast, brunch, or lunch of Southern-inspired dishes at Another Broken Egg Cafe. You'll find a seasonal menu that changes throughout the year and takes inspiration from Southern cuisine.
When you go, don't miss the shrimp and grits brunch or the biscuit beignets. Diners highly recommend these dishes at Another Broken Egg Cafe in Destin. If you feel indulgent, check out the many cocktails from the bar, including brunch mimosas and bloody marys. A kids' menu and a listing of dishes that adhere to particular diets make this a great place to visit for a large family with varied appetites and dietary needs. Moreover, prices here let you feed a large family or group without breaking the bank.
Be prepared to wait for a table. This morning spot is highly popular among visitors and locals. But the food is worth the wait.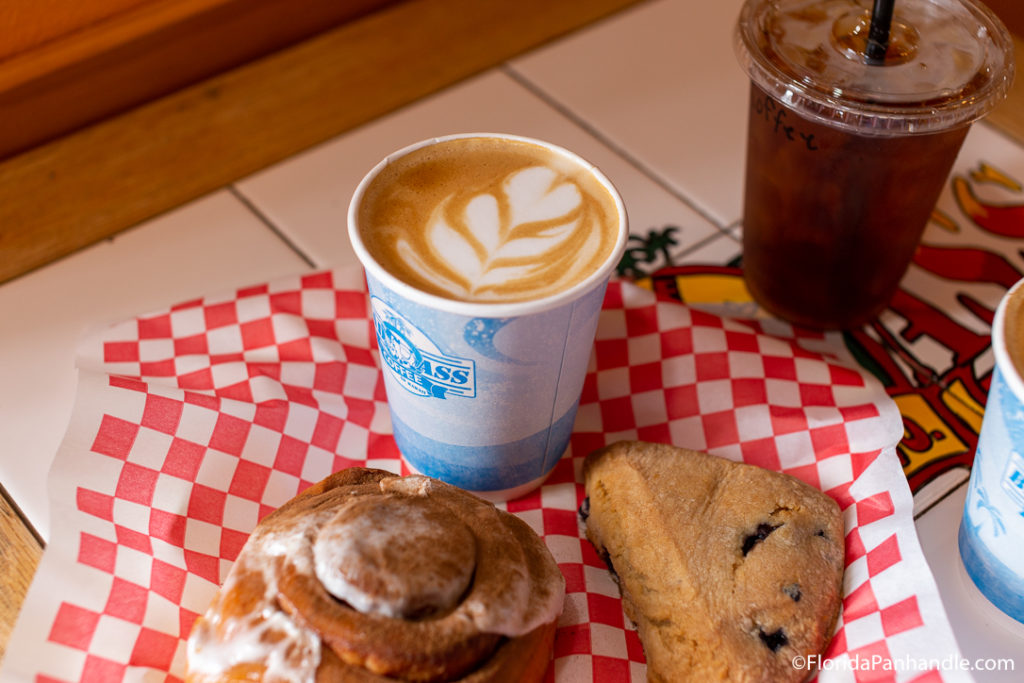 Bad Ass Coffee prepares foods and drinks that will give you a kick to keep going on your trip around the Destin area. At this coffee shop, you have options that include hot and cold coffee drinks, smoothies, and frozen beverages. In keeping with the shop's Hawaiian heritage, the cafe sells drinks made with 100% premium Kona coffee beans. Coffee connoisseurs rave about the distinctive flavor of this coffee variety.
Visitors to Bad Ass Coffee note the exceptional quality of the coffee in their drinks. While a little more expensive than other coffee shops, the Kona coffee is well worth the extra cost, according to people who've been to Bad Ass Coffee in the Destin area. Even with slightly higher coffee prices, the food and drinks will here still fit into tight dining budgets. Be sure to try the Bad Ass Mocha and any of the muffins when you visit.
Like many other budget-friendly spots around Destin, you may have a short wait at Bad Ass Coffee. However, visitors never seem bothered by this, especially because the fun and friendly baristas make every drink to order.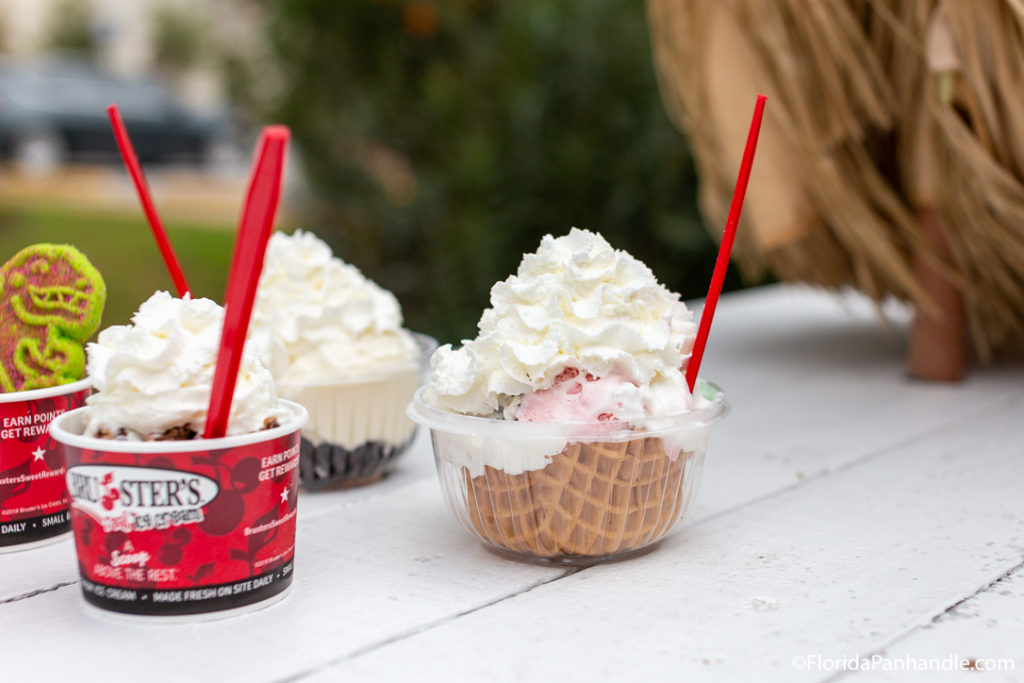 Visit Bruster's Real Ice Cream in Destin for ice cream, milkshakes, sundaes, and other chilly treats for a remedy for the Florida heat. If you don't eat dairy or have a special diet, you'll find vegan oat-milk alternatives plus sorbets, sherbets, frozen yogurt, and no-sugar-added dairy ice cream.
Each store prepares its ice cream flavors and cones on-site. Previous visitors suggest trying the Ultimate Peanut Butter Oreo or Death by Chocolate flavors. The banana split also comes highly rated among guests. Staff will also offer samples if you want to try an ice cream before buying a scoop.
Lines around the building, especially during warm weather or on weekends, can happen. Arrive as early as possible because the menu options may become limited toward closing time.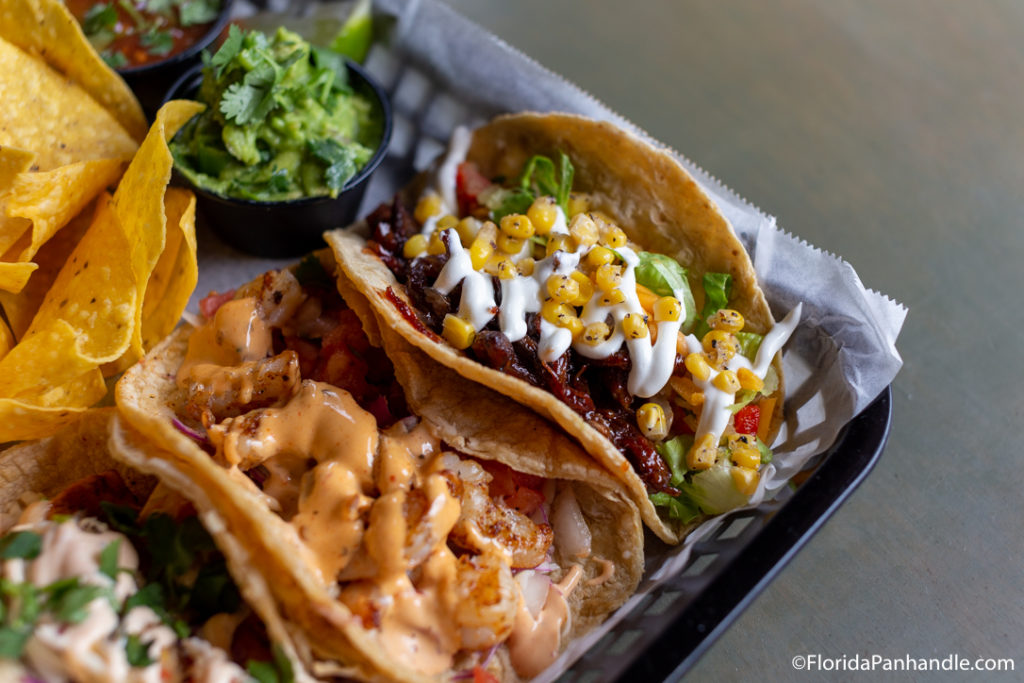 When in Florida, skip the standard Tex-Mex places and enjoy a local favorite at Burrito Del Sol. This restaurant specializes in Florida-Mex food that blends the state's coastal cuisine with Mexican build-your-own meals.
Like other burrito spots, you choose whether you want a quesadilla, burrito, nachos, tacos, or taco salad. Proteins include tempeh for vegetarians and fish and shrimp for non-meat eaters. Instead of selecting individual ingredients to add to your dish, you select a style that bundles the ingredients into flavors such as BBQ and southwest.
Burrito Del Sol prides itself on its fresh ingredients and food made to order. Previous diners highly recommend the shrimp burrito made baja style, which adds pineapple salsa, red cabbage, Baja sauce, lime, and cilantro. Others suggest getting your burrito extra stuffed, listed as "fat" on the menu, and pressed for heartier appetites.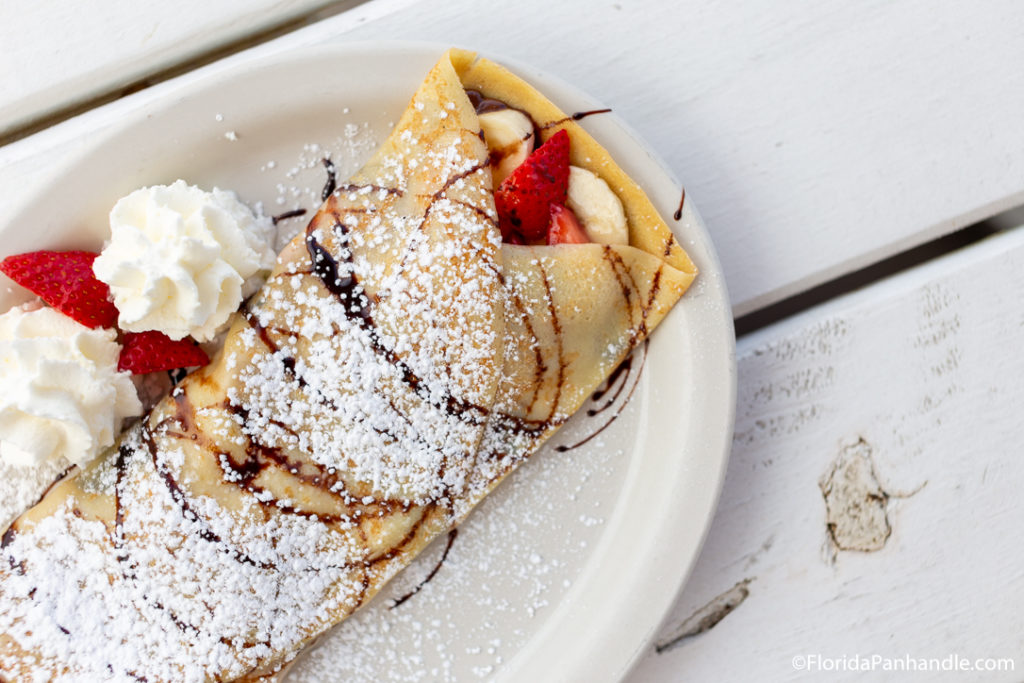 Enjoy Italian foods and drinks right in Destin, Florida, at Capriccio Cafe. The cheese, meat, and coffee all come from Italy to create the tasty breakfasts, coffees, and lunches served here.
The simple selection of foods here includes sweet and savory crepes, sandwiches, salads, and frittatas. Try any of the crepes, which rank as guest favorites. Visitors almost universally praise both the sweet and savory crepes for their outstanding flavor.
The coffee selection has a greater variety. If you don't know what you want, order the Nutella doppio. This hot coffee is two shots of Italian espresso with the chocolate hazelnut spread Nutella to sweeten it. Visitors claim the drinks at Capriccio Cafe to be the best-tasting and prepared espresso drinks they've tasted.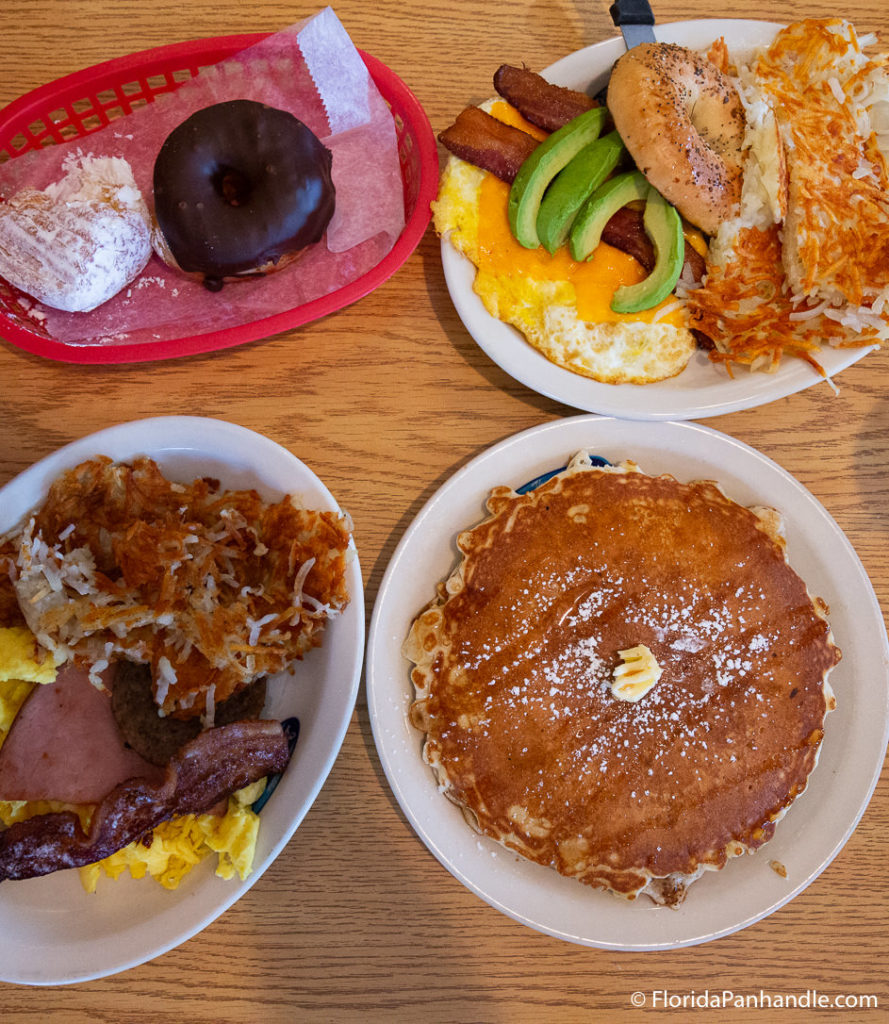 The Donut Hole Bakery and Cafe does have a counter service for ordering doughnuts and other baked goods. It also features a dining area that serves up selections from a hearty diner menu, including platter-sized pancakes, towering burgers, and two-person omelets.
People often sit down for breakfast or lunch inside the dining area and stop by the counter to take a box of freshly made doughnuts or a pie to go. When you visit, arrive early because the baked goods frequently sell out. Visitor favorites among the doughnut selection have included the Vanilla Dream, chocolate coconut cake, and red velvet.
You don't even have to leave your resort or hotel to save money on your meals. Merlin's Pizza delivers its quality pies throughout the area surrounding the restaurant and offers carryout. Diners claim this pizza to be the best tasting in Destin. In 2023, the VIP Destin Magazine agreed with diners and awarded Merlin's Pizza with a Best In Destin award based on its reader's choice poll.
This pizza shop uses the freshest, highest-quality ingredients possible and is locally owned and operated, setting it apart from the major chains. Its commitment to quality makes Merlin's Pizza outstanding. Add an order of cheese sticks to your pizza for one of the most highly-rated sides.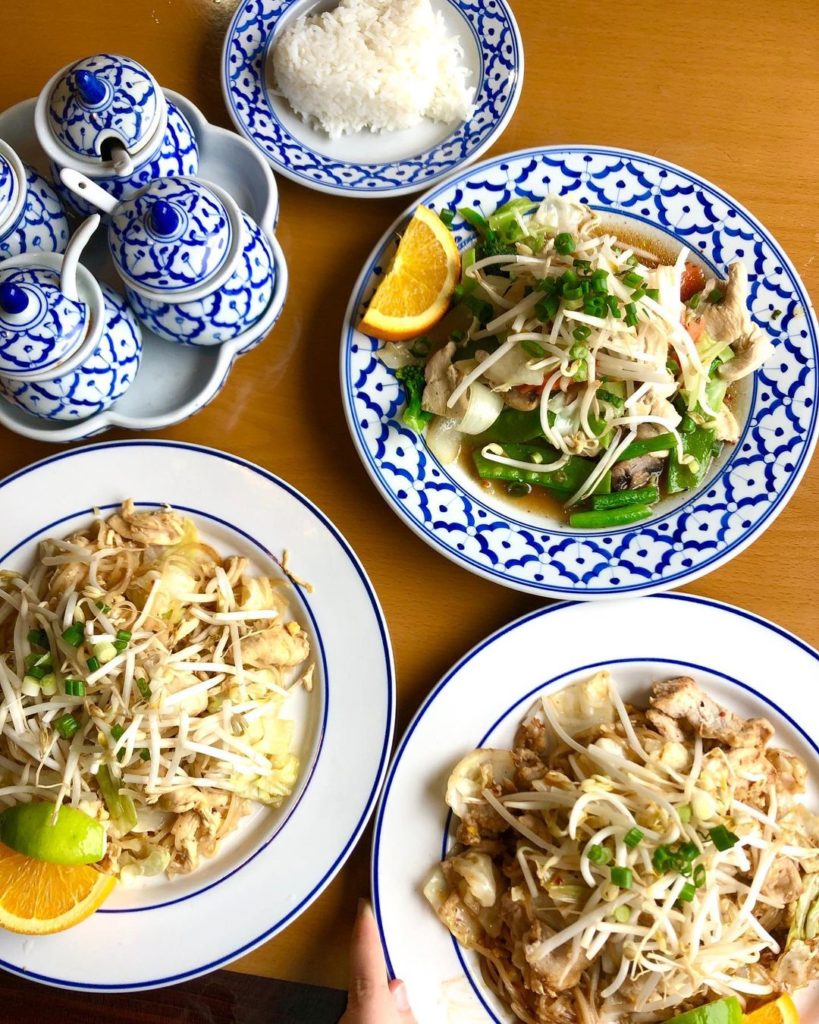 Thai Delights serves some of the best, most authentic Thai food in Destin. Evidence for its caliber comes from the restaurant's numerous regular customers and former diners who highly recommend this spot to others.
Visitors suggest ordering pad Thai, Thai tea, or crispy egg rolls. When you order, you'll get authentic dishes served in large portions. If you need vegetarian options, note that when you order. The kitchen will meet your requests. 
Due to the popularity of this restaurant, many people choose carryout for their food. If you opt for takeaway, check your receipt and order before you leave. Some people have noticed minor mistakes in their orders only after leaving the restaurant.
Despite small problems that occur here, you shouldn't let them keep you from visiting Thai Delights for a great, low-cost Thai meal.
Fuel up at the above places to keep hunger from slowing you down while you have fun around town. With these budget-friendly stops, you'll have extra cash on hand to enjoy more of the Destin area.