If you want to make the most of every visit to Destin, you definitely need to stop by one of the many incredible oyster bars. But which one should you choose? Well, while it's always fun to strike out and try random restaurants you find on your adventures, this guide can make it easier to pinpoint the best of the best. So, dive right in and check out the following top Destin oyster bars, and then set out to enjoy the meal of a lifetime.
Boathouse Oyster Bar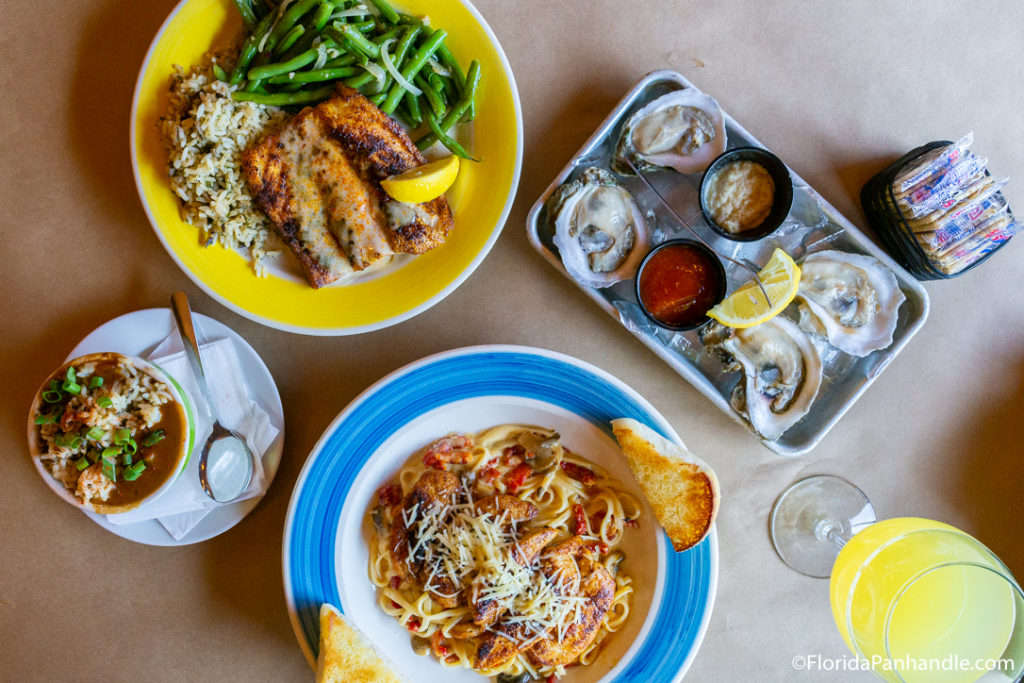 Located right along the Destin Harbor, the Boathouse Oyster Bar offers good food, refreshing drinks, and rejuvenating music each and every day. You have the option to chill inside their quaint dining room or head outside to sit right on the dock.
Either way, kick your meal off right by ordering their award-winning Gumbo by the cup or the bowl. Then, once that whets your appetite, go for the gold by ordering oysters just how you like them. They serve their fresh oyster raw, steamed, chargrilled, fried, or baked with all the best toppings, like diced onions, mozzarella cheese, and bacon.
For a simple way to get your fill of fresh oysters, order their shooters instead. Available with beer or liquor, each shooter offers a blast of flavor unlike anything else. Whatever you choose, don't forget to get the Bucket List Basket for all the crackers you could want, plus one oyster for good measure.
AJ's Seafood and Oyster Bar
With a trip to AJ's Seafood and Oyster Bar, you can grub on the tastiest oysters around while watching sports on the jumbotron or listening to local musicians play live. In fact, they have three stages for performances and regularly hold fun events for the community to enjoy.
Despite all that, with their big, bold flavors in every bite, their oysters easily remain the star of the show. To savor the ocean flavors on all their own, order your oysters raw by the half or full dozen. They also have steamed and baked oysters of all kinds.
If you'd like to take the experience to the next level, however, then the Crabby Oysters are the way to go. As the name suggests, the oysters get absolutely stuffed with crab meat before landing in the oven. Once they come out, they're finished off with a truly decadent hollandaise sauce. Can't decide between all the options? Choose the Oyster Sampler to try them all.
The Crab Trap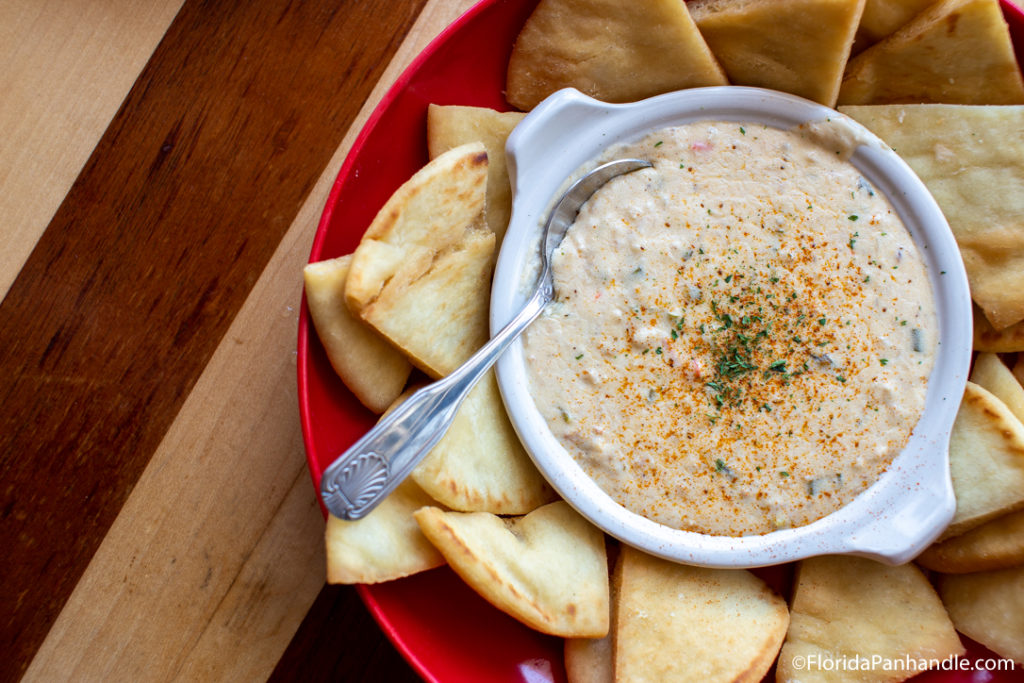 Set right on the white sandy beaches, The Crab Trap lets you enjoy a breathtaking view of the ocean while dining on all the best seafood. From Sweet & Spicy Calamari to Blue Crab Claws, they have a little bit of everything on their menu, so bring a big appetite.
No matter what you're after for your main entrée, always start your meal off right with their Raw Oysters. You can order them three at a time and each set comes shucked and on the half shell. Alongside, you get the cocktail sauce, horseradish, and saltines plus fresh lemon to bring it all together.
If you can manage to avoid getting filled up on oysters alone, you can treat yourself to their fresh catch of the day made to your specifications. You can get the Gulf Grouper, for example, blackened, bronzed, grilled, or fried. But don't stop there. Get their exquisite toppings put on the fish as well, like local bay shrimp and crab meat plus a bright lemon-butter sauce.
The Back Porch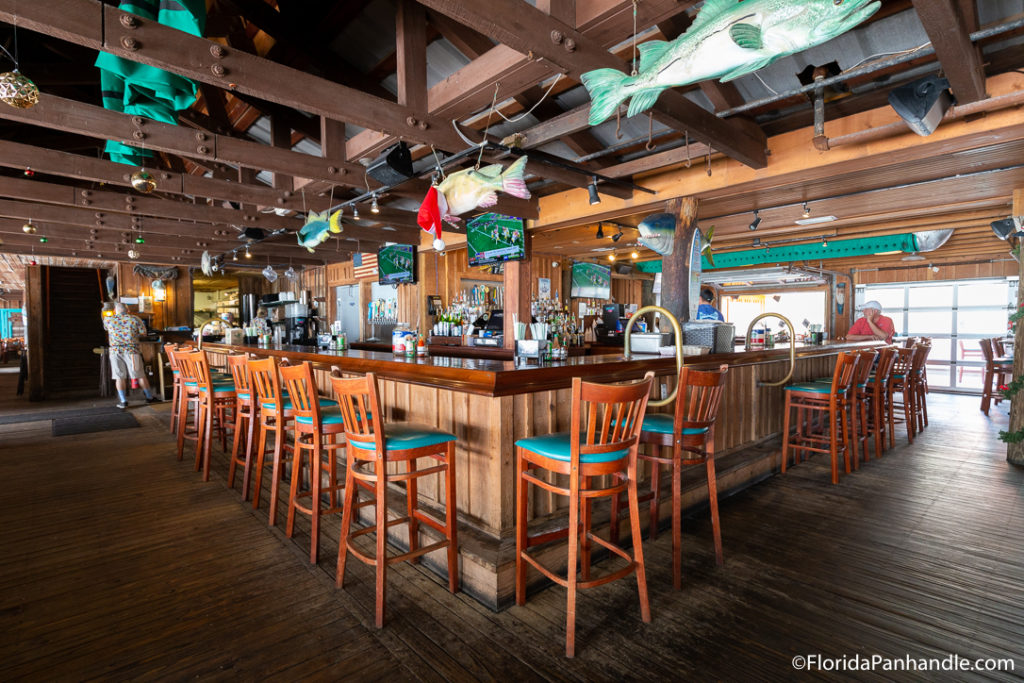 When you want to enjoy beachfront dining at its finest, The Back Porch promises to delight you from the beginning to the end of your meal. The experience starts with incredible Gulf views that sweep you right off your feet and then get better and better as each dish rolls out.
Every visit must start with a taste of their fresh Apalachicola oysters. Whether you like them raw on the half shell, baked with all the best toppings, or hand-breaded and fried, you'll quickly see why people have been coming here for oysters for over 40 years.
The most popular of all the oyster options is definitely their Back Porch Oysters. They make this iconic dish by topping the oyster meat with crab meat and plenty of cheese. Then, they bake them until golden brown and bring them out to your table piping hot.
Boshamps Seafood and Oyster House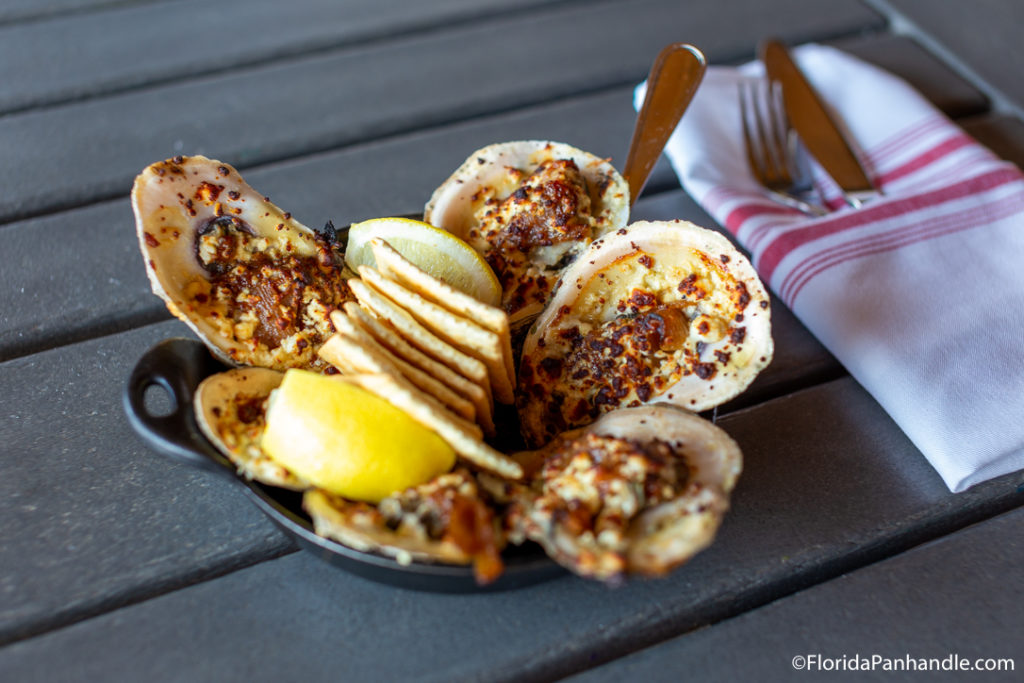 Fine dining cuisine in a low-key waterfront setting is the name of the game at Boshamps. Although they're a full-service seafood restaurant, its many different kinds of oysters always steal the limelight. Unless you have your heart set on fish, crab, and other seafood delights, it's well worth sitting back and trying all the oyster varieties.
You can start your culinary journey by getting the Cornmeal Fried Oysters, which come with a flavorful garlic ginger mayonnaise. Then, you can meander through their baked oyster varieties that have rich toppings, like gulf shrimp, lump crab, and Bienville sauce.
Your adventure is not complete until you get a taste of their Raw "Nekkid" Oysters. They come shucked and on the half shell with lemon, horseradish, and southern cocktail sauce, of course. Elevating the flavors, even more, is their iconic PBR mignonette, which beautifully elevates all the fresh, raw oyster flavors.
Gilligan's On The Harbor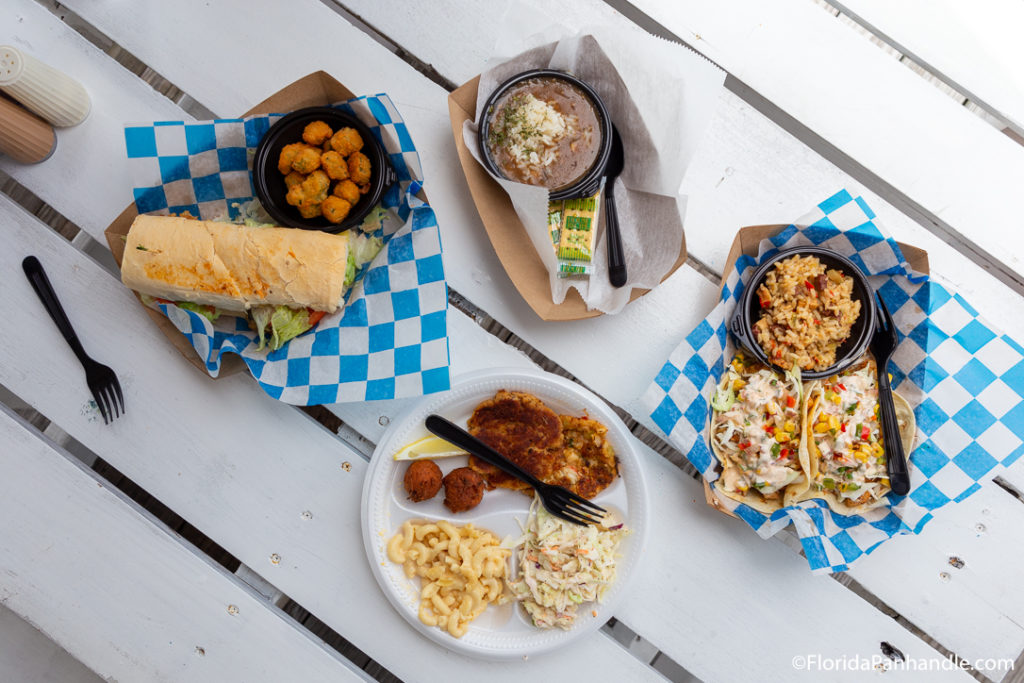 For a chill dining experience right on the waterfront, you just have to take a trip over to Gilligan's On The Harbor. As you lounge on their covered patio, the views will leave you feeling enamored as you eagerly await your food to arrive.
Although they only serve oysters fried, their Po Boy will undoubtedly leave you awe-struck. They create this memorable sandwich by taking the freshest oysters around, breading them up, and then floating each one in the fryer. Once they're golden brown, the oysters land on a soft hoagie roll slathered with mayo. Lettuce and tomatoes join the party and complete your delicious sandwich.
If you prefer to enjoy the fried oysters all on their own, you can order them as a dinner plate instead. Along with your pile of fried oysters, you'll get hushpuppies and two sides of your choice, such as jambalaya, coleslaw, green beans, or potato salad.
As you visit all the top oyster bars in Destin, ask your servers for their recommendations before you order. By doing so, you're sure to get an inside look at which menu items stand out from the rest. You can then delight in all the amazing flavors as they land before you and enjoy the best dining experience on every visit.