Vacationing in Destin is always a blast. From water parks to pirate cruises and top-notch seafood grub, you always find yourself coming back for more. Thankfully there is a great selection of luxury vacation rentals in Destin for when you want to spend a little extra coin.
Check out these 5 stunning luxury rentals: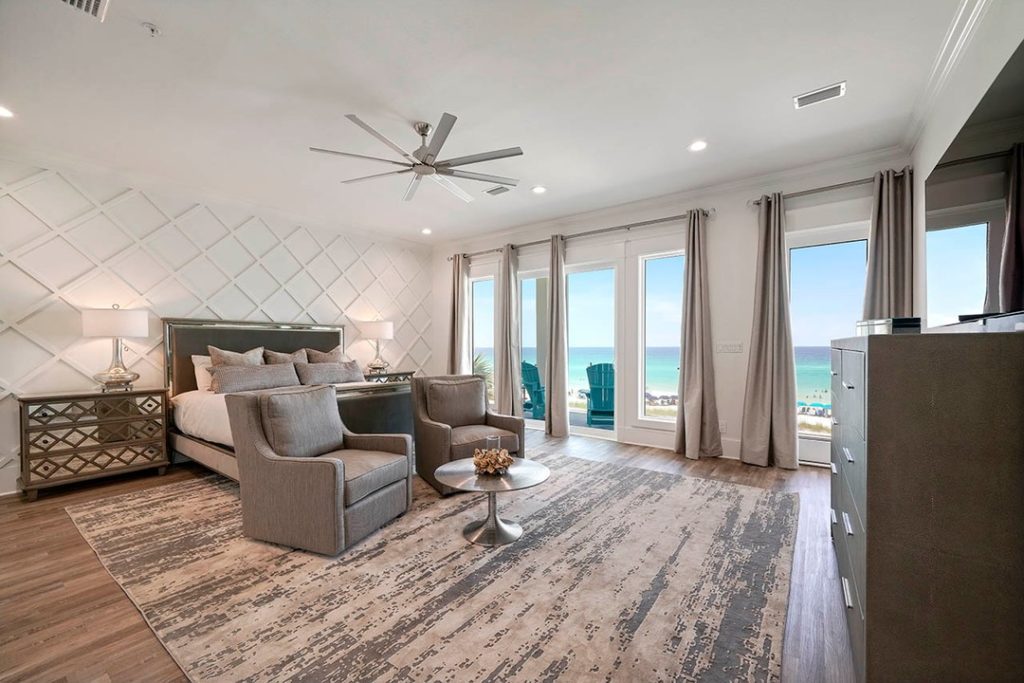 Diamond in the Dunes is a beautiful luxury vacation rental in Destin. It recently went through $1M worth of renovation in 2020, and let us tell you, the new features are quite nice. Enjoy the private pool and hot tub with a grassy area for lounging and extra sand with plants for that extra touch. This vacation rental is very spacious offering plenty of room for fun and just a minute's walk to the beach.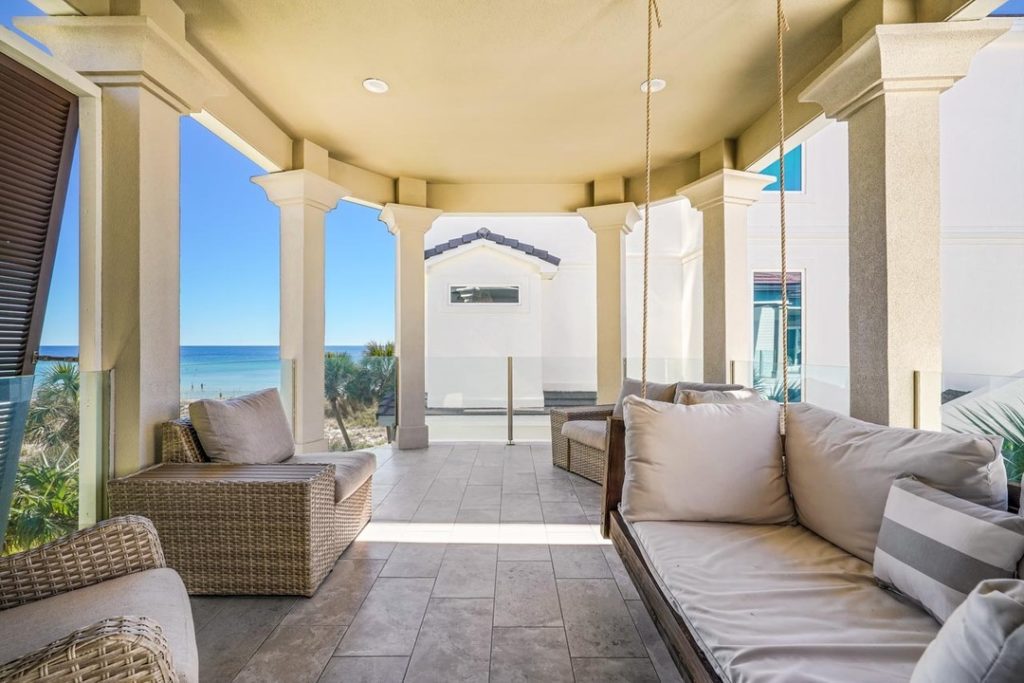 Another newly renovated luxury vacation rental in Destin, Turtle Tracks. This home features breathtaking gulf views and stunning coastal decor throughout. Relish the beachy breeze and views from the balcony on the swinging bench couch or plop down on one of the stools in the pool as the overflowing water from the jacuzzi flows over your shoulders.
Ok now, if you really want gorgeous sweeping views of the ocean check out this luxury vacation rental in Destin. At the Silver Beach towers, you can expect to feel luxurious as soon as you step into your suite. The community also offers a pool, tennis court, and other exclusive amenities including a short walk to the beach.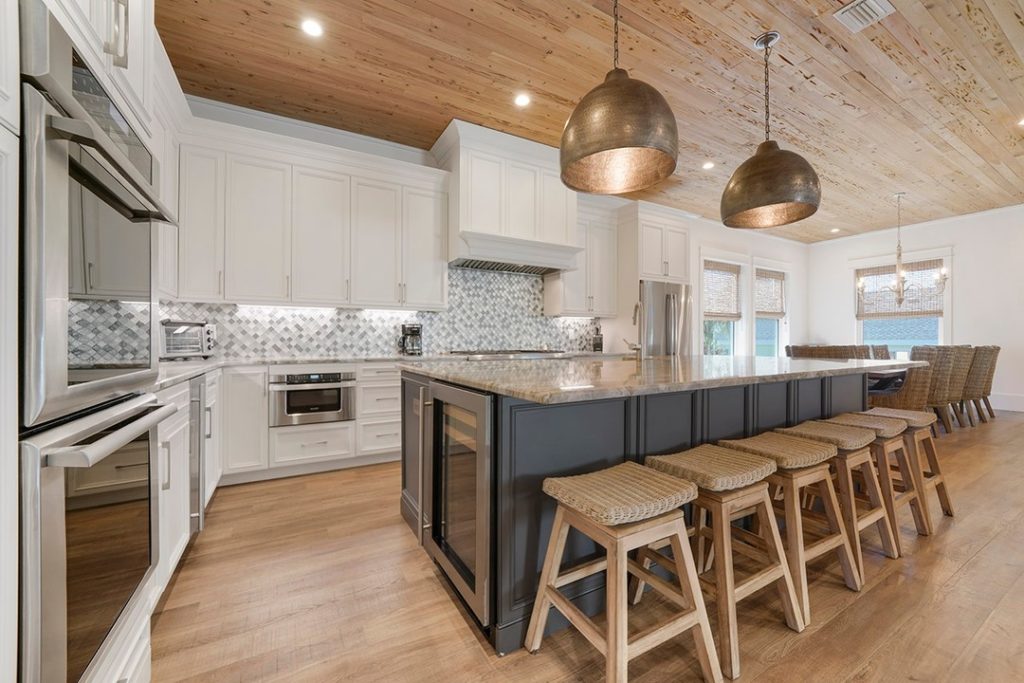 Vacation in paradise at this lovely luxury vacation rental in Destin. This home accommodates all of your friends and family and it's located right in the heart of Destin. Soak in the sun by the private pool or take the sunbathing upstairs to the rooftop patio and appreciate the beauty of the gulf.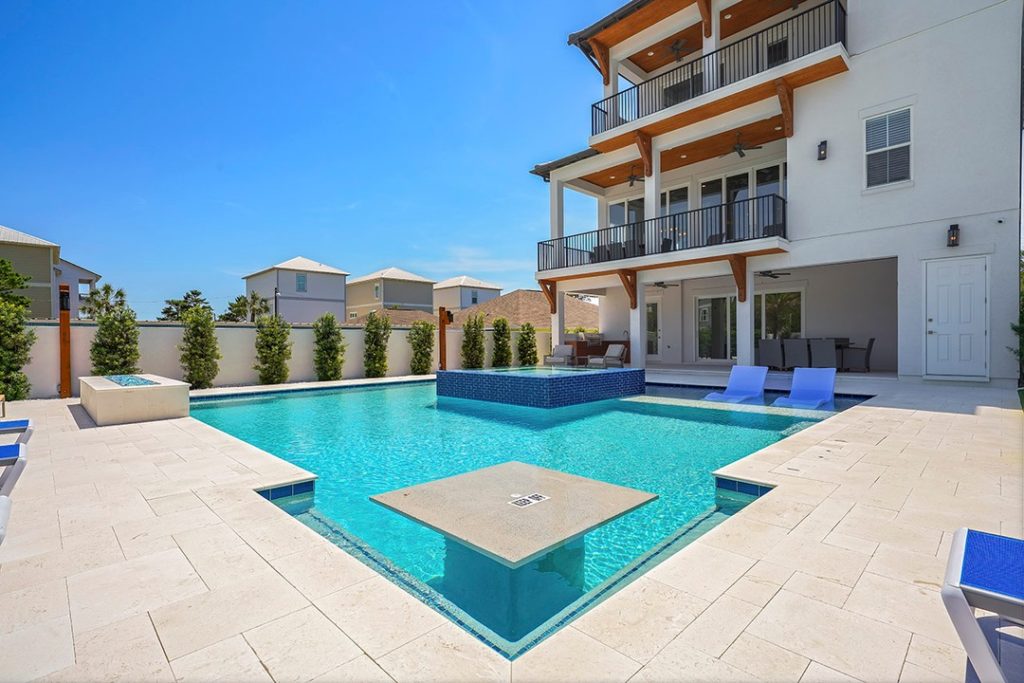 Step into this expansive newly remodeled luxury vacation home in Destin and get ready for an unforgettable beach getaway. The backyard includes a large pool with plenty of space for relaxation, and the interior boasts a modern beach style with a fully equipped game room and kitchen.
As you enjoy your time on the beautiful beaches of Destin, be sure to take a visit to the Destin Harbor Boardwalk for great dining and entertainment. Aim to go during the evening, that way you can enjoy the colorful sunset while indulging in fresh seafood cuisine.