Destin is located in Northwest Florida along what is called the Emerald Coast. The Emerald Coast spans about 100 miles from Pensacola on the state's very western point to Panama City Beach in the east. Destin, FL lies just about mid-way between the two and offers all of the best reasons why you might visit this special cut of Florida: Powdery-white sand beaches, emerald-green waters, and outstanding fishing opportunities.
And such reasons are really just the start of what Destin, FL has to offer! This is a wonderful place to visit. Our question is how would you like to visit? Destin, FL boasts a ton of fantastic resorts, beachfront condos, and private home rentals — all of which have their own great benefits. But if you like being more in control of your surroundings and enjoying your style and comfort, then there is no better travel than RV travel and Destin, FL has a good array of choices of RV parks for you.
Consider the following premier beachfront RV parks in this coastal community:
1. Henderson Beach State Park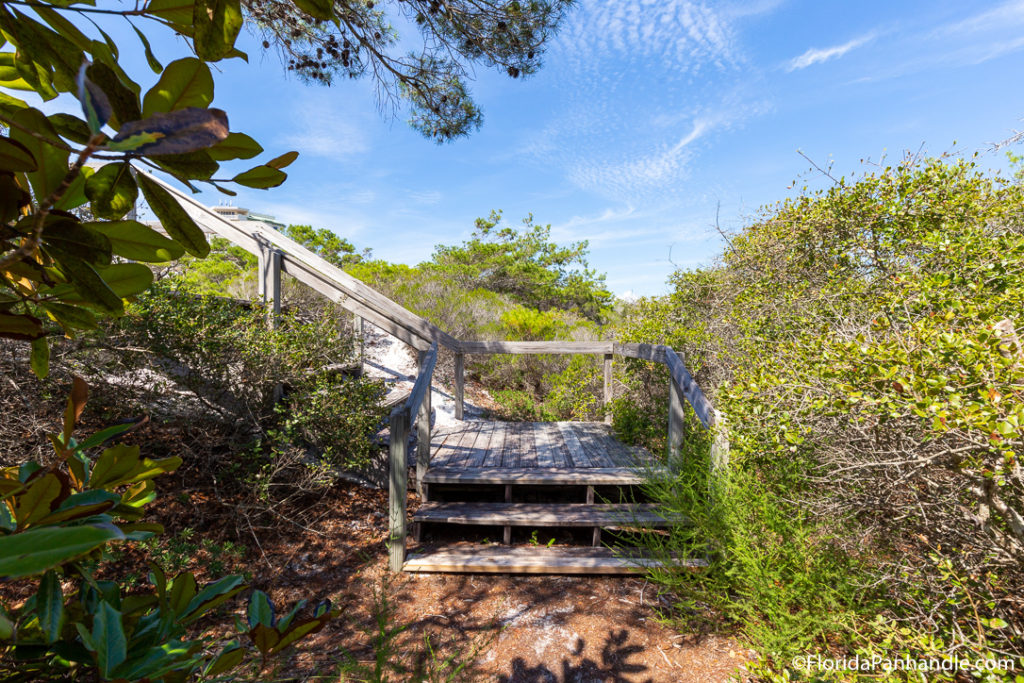 The RV campground at Henderson Beach State Park is incredibly popular, often booked up nearly a year in advance with most needing to grab spots as others let them go throughout the year. But that popularity is because many cite this as one of the best RV campgrounds on the coast.
A big part of what makes Henderson Beach State Park so fantastic for RV camping is just how much space the lots afford guests. Where usually campgrounds put one campsite just a few feet away from the next, Henderson Beach State Park really spaced each lot out. Thick landscaping between lots (all fully equipped with water and electricity hook-ups) further offers nice privacy as well as beauty and soundproofing so that campers can really lean back and enjoy their little slice of Florida.
There are also plenty of great amenities at Henderson Beach State Park RV campground. There are two large bathhouses, each with air conditioning and hot water. From these bathhouses, you can enjoy a nice leisurely walk to the beach down the nature trail, or you can go the roadway and drive a vehicle or ride a bike with your gear to the parking lot just in front of the beach.
2. Camping on the Gulf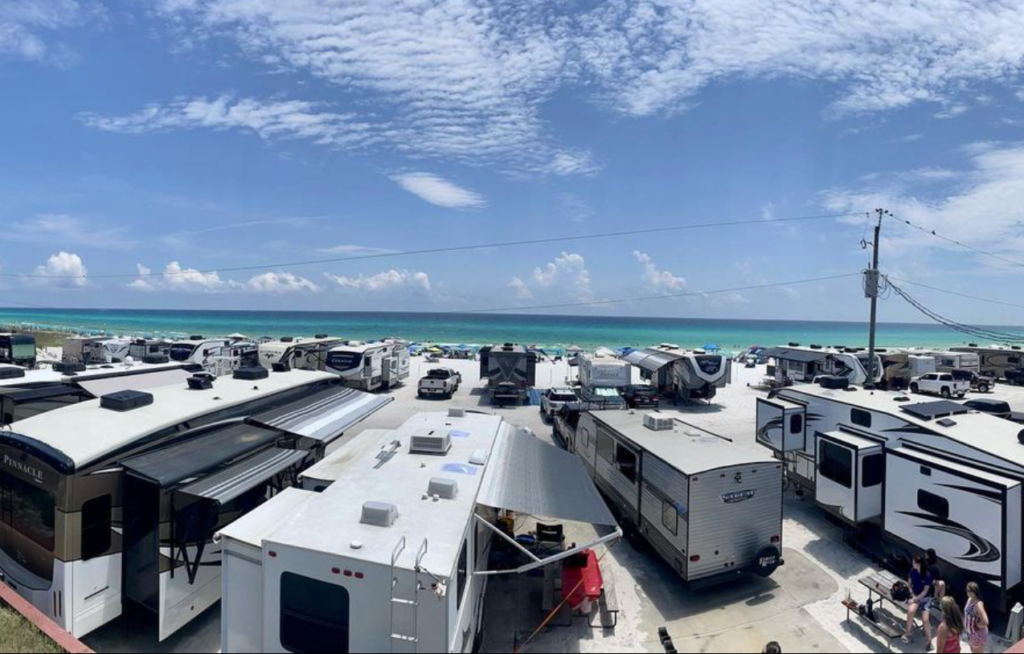 Camping on the Gulf offers an excellent camping experience, but one that is probably the opposite of what you can expect at Henderson Beach State Park. Where Henderson Beach State Park accentuates nature and privacy, Camping on the Gulf is all about activity, community, and amenities.
The lots at Camping on the Gulf are close together, but this spot is one of the few places where you can actually park your RV so as to open the doors and be on the beach. True beachfront camping! This place also invested big on the amenities, as you'll find two swimming pools, a hot tub, bathhouses, and an activity center that is outfitted with things like pool tables. This activity center is also where guests can find a list of different events and kid-friendly activities that the campground is leading. For example, science shows and arts and crafts events are often going on for the kids throughout the year. Meanwhile, the whole family might take part in big community events like holiday potluck dinners, colder weather bonfires, and summer evening jam sessions.
4. Destin West RV Resort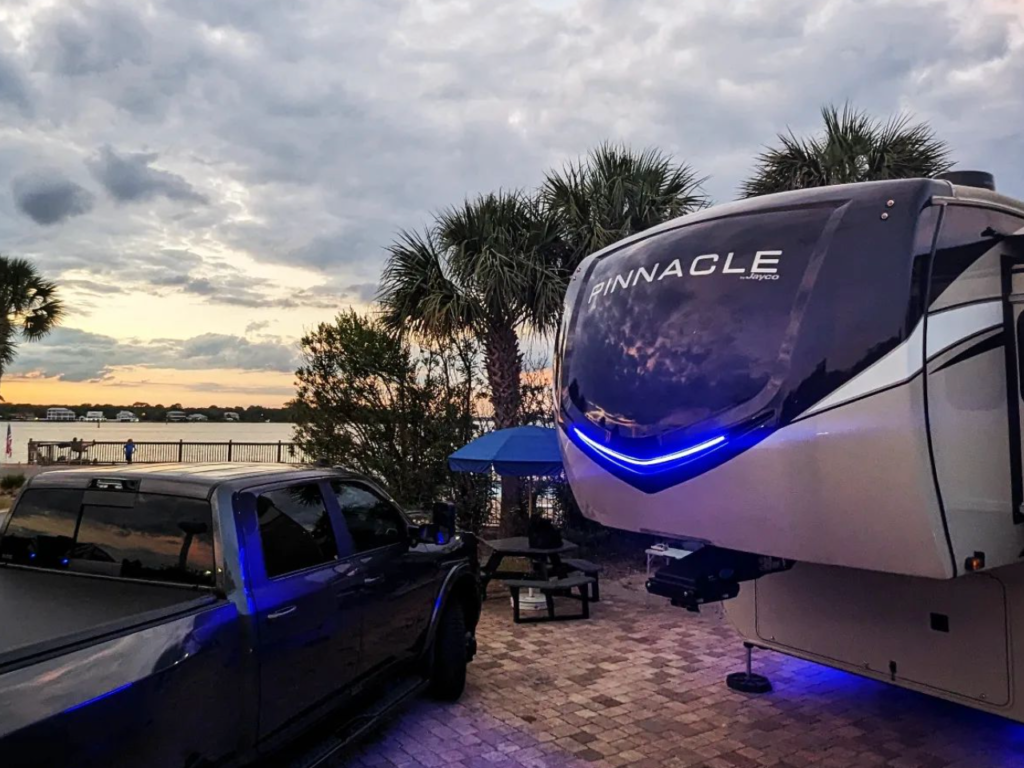 Destin West RV Resort is located on a strip of land that cuts between Choctawhatchee Bay and the Gulf of Mexico. The campground itself features sites that open right onto the bay while the soft white sands of the Gulf beach are just one block to the south. Plus, many great restaurants and attractions are just a short walk away, making this location truly a cut above.
West RV Resort has gone ahead to highlight itself in other ways. Where most RV parks use cheap concrete or gravel as the RV pad, here you'll find beautiful brickwork serving as the RV pad and attached patio. Each patio features a picnic table complete with an umbrella and every RV lot is surrounded by beautifully maintained landscaping. Campground amenities at Destin West RV Park include a bayfront swimming pool, on-site laundry facilities, a gorgeous bathhouse, and weekly events like a s'more night every Tuesday and Thursday evening.
1. Destin RV Beach Resort
Destin RV Beach Resort is located near the popular Miramar Beach, although RV guests here also have access to their own private beach area that is a short 200-yard walk from the resort itself. This is a gated resort that features lush landscaping that nicely blocks out traffic and other noise and offers a nice private setting within a busy part of Destin, FL.
The Destin RV Beach Resort boasts 36 fully-equipped RV spots, each with its own patio area complete with a stone table and bench set. On the property itself, guests will also enjoy a heated shower pool, laundry facilities, complimentary WiFi, and full guest showers and bathrooms. Didn't bring a vehicle? No problem. On-site bike and golf cart rental make transportation to Destin, FL fun and easy.
Additionally, for those doing long-term RV living, the Destin RV Beach Resort uniquely has two on-site condos that offer a nice alternative type of lodging that may be a nice break from the RV.
Once You're Parked, Enjoy the Best Destin Has to Offer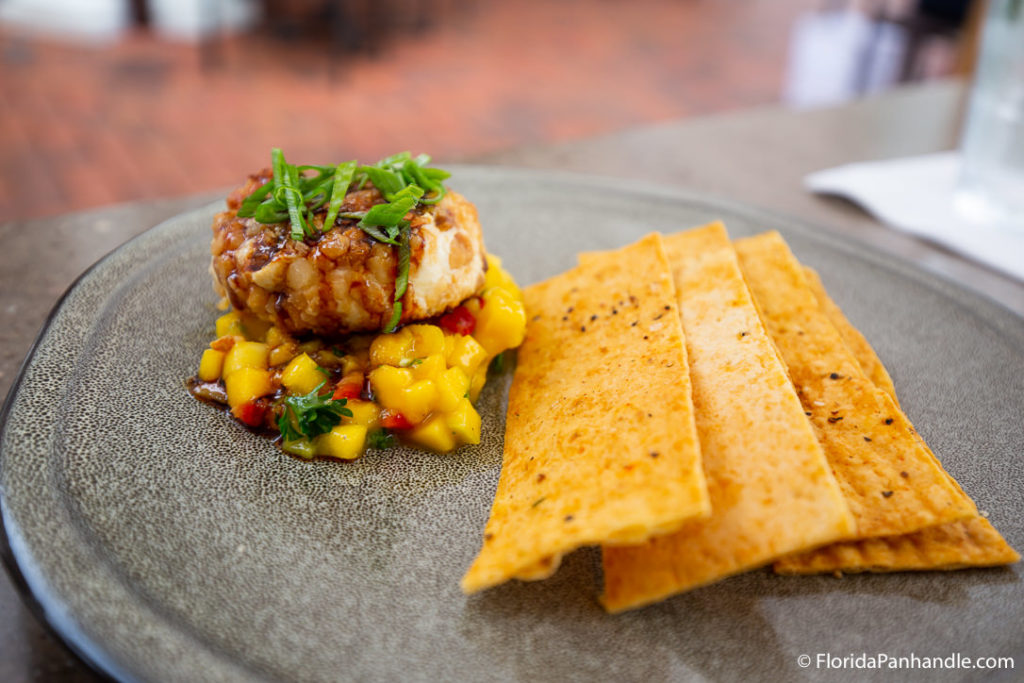 After you have plugged in and set up your RV park, it's time for the real vacation to begin. Destin and the greater Emerald Coast area have all types of activities to peak visitors' interest, including boating, golfing, swimming, and, of course, dining on fresh seafood. Make sure to take some time to browse our other pages to see the best places to go for these and other activities in and about Destin, FL.