As summer comes to an end, the oyster season starts in earnest along the Gulf Coast, allowing you to get your fill of these ultra-flavorful delicacies. You'll need to start your journey toward pure deliciousness by deciding whether you want to catch your own or leave it to the experts – or you can treat yourself to goodness at every turn by doing both. No matter what you choose, you'll need this guide on your side. So, read on to figure out where to find all the best oysters near Cape San Blas.
How to Harvest Cape San Blas Oysters Yourself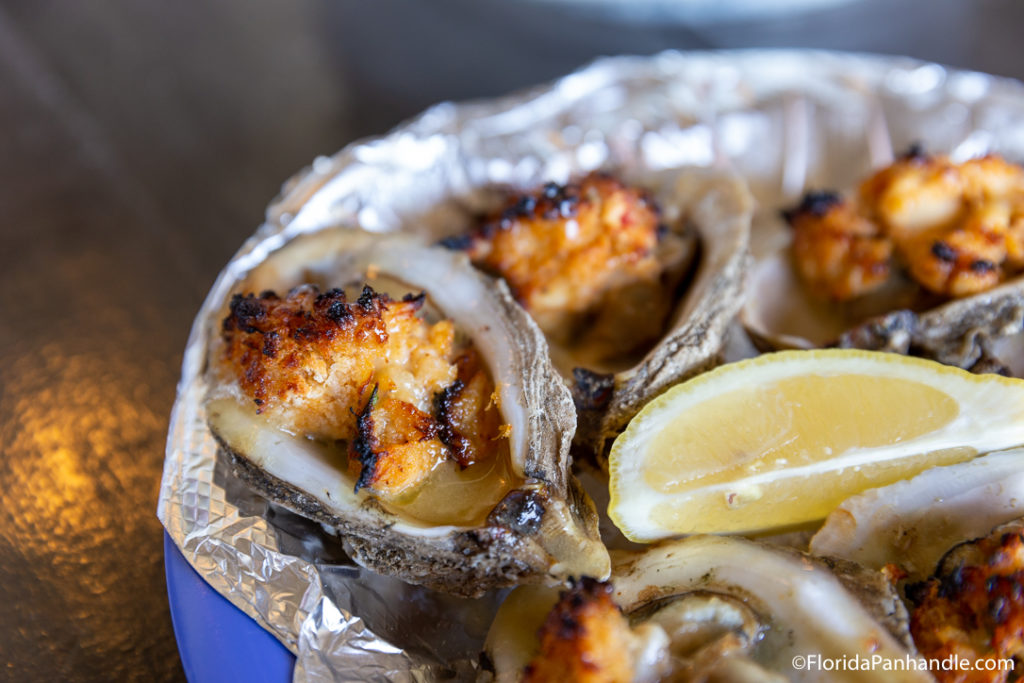 Oyster harvesting near the St. Joe Bay starts at the end of September and continues through July 1st. Through the summer, the oysters spend their time spawning, replenishing their stocks for future harvesting. So, you cannot collect them at that time.
Starting September 30th, however, the hunt is on. You just have to find which waterways are open for oyster harvesting, and then get your gear ready. Unless you're planning on harvesting in Apalachicola Bay, you do not need a special license.
Oyster harvesting gear typically includes:
Oyster rake
Neoprene gloves
Five-gallon buckets
Wire basket
Inner tube
Rope
Shellfish gauge
Before you go out, attach the wire basket to the inner tube with the rope to hold the oysters that you harvest. Then, keep the basket in the water next to you while you harvest your oysters.
Once you land onsite, you'll want to don your gloves, and then start sweeping your rake across the oyster beds. As you bring the oysters up, measure them with the shellfish gauge to verify that they're at least three inches long or bigger.
Then, clean off all the barnacles and other growths on their shells. Even with gloves on, you need to be careful to avoid getting cut by the sharp oyster shells. That goes double when shucking, too, so keep that in mind as you harvest, prepare, and enjoy your oysters.
After that, put the harvested oysters in the basket and rake the bed once again. You're allowed to take a stunning 20 bags of oysters per day, which is the equivalent of 40 five-gallon buckets full. You should only take what you can use, however, and plan to come back for more when you want another dose of oyster goodness.
If there's a monitoring station set up nearby, plan to make a quick stop to show off your catch. The team will verify that you're well within your bag limits and that the oysters have grown beyond the three-inch mark. Once that's done, you're free to take your oysters to go and prepare them however you like them best.
Best Oyster Restaurants by Cape San Blas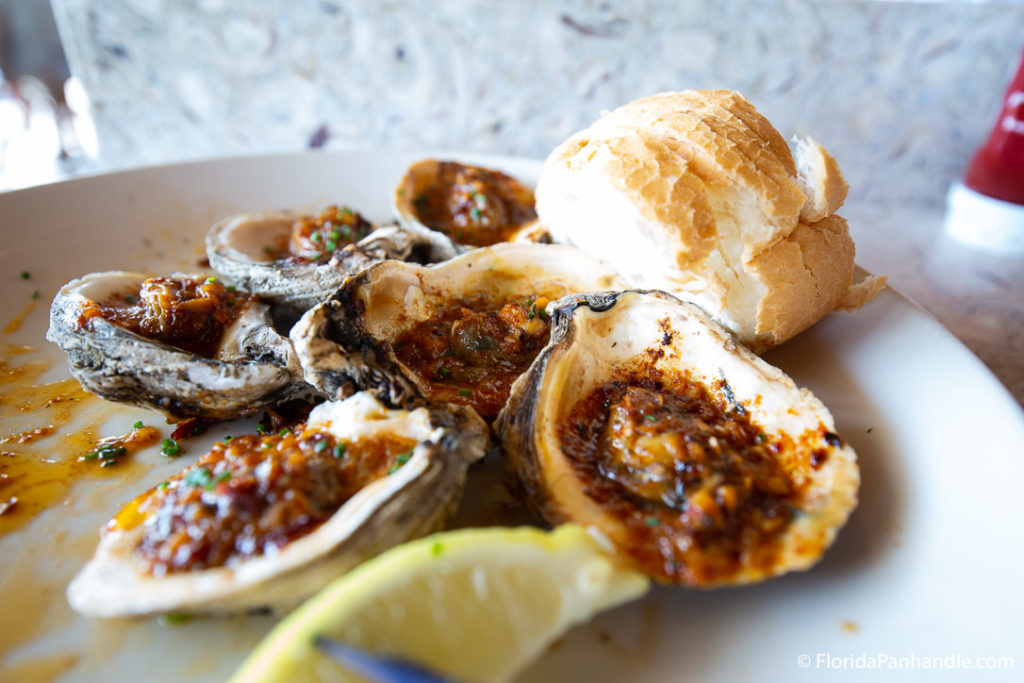 With the bounty of the Gulf right at their front doors, Cape San Blas restaurants go big on their oyster creations. Unlike recreational harvesters, these commercial entities can keep the oysters flowing year-round.
To enjoy the finest oysters around, just go on over to:
Indian Pass Raw Bar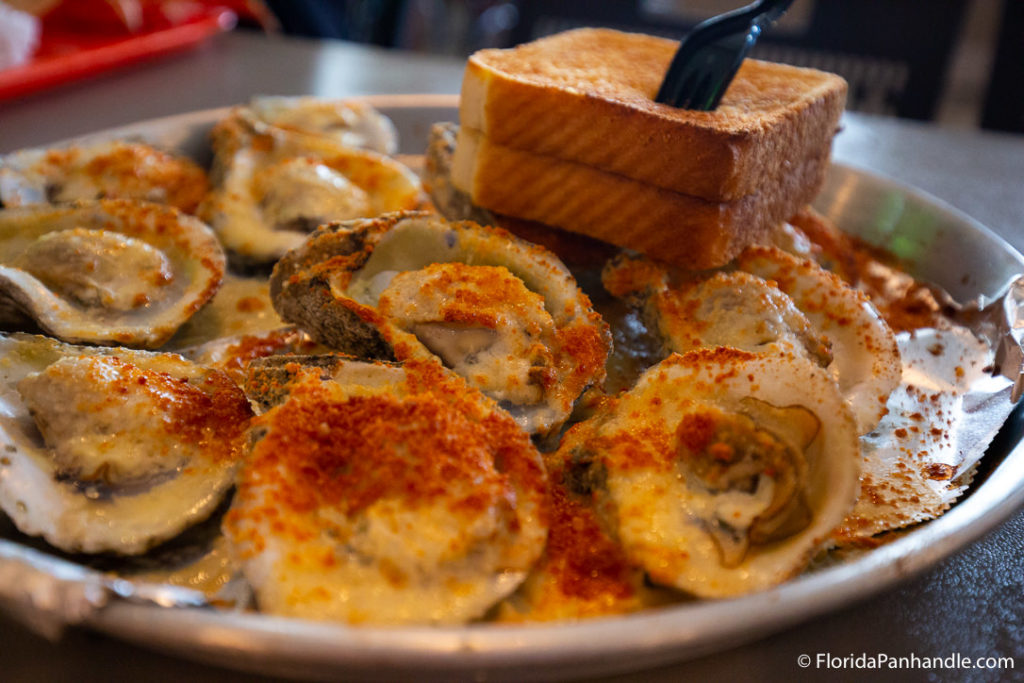 For a taste of the freshest oysters in the Gulf, you cannot go wrong with a trip over to the Indian Pass Raw Bar. Their suppliers harvest oysters from the bay daily and then deliver them pronto for your pure enjoyment. Their low-key setting lets you kick back and relax while you partake, making it a great place to simply soak in the chill Florida atmosphere at your leisure.
When it comes to their amazing food, you can get your oysters any way you like them, including raw, steamed, or baked. If you want to take your dining experience to the next level, pair your oysters with crab legs, burgers, and everything in between. They also have tons of beer and wine on tap, too, allowing you to perfectly complete your meal on your terms. No matter what you get, just be sure to save room for their world-famous Key Lime Pie.
Uptown Raw Bar and Grill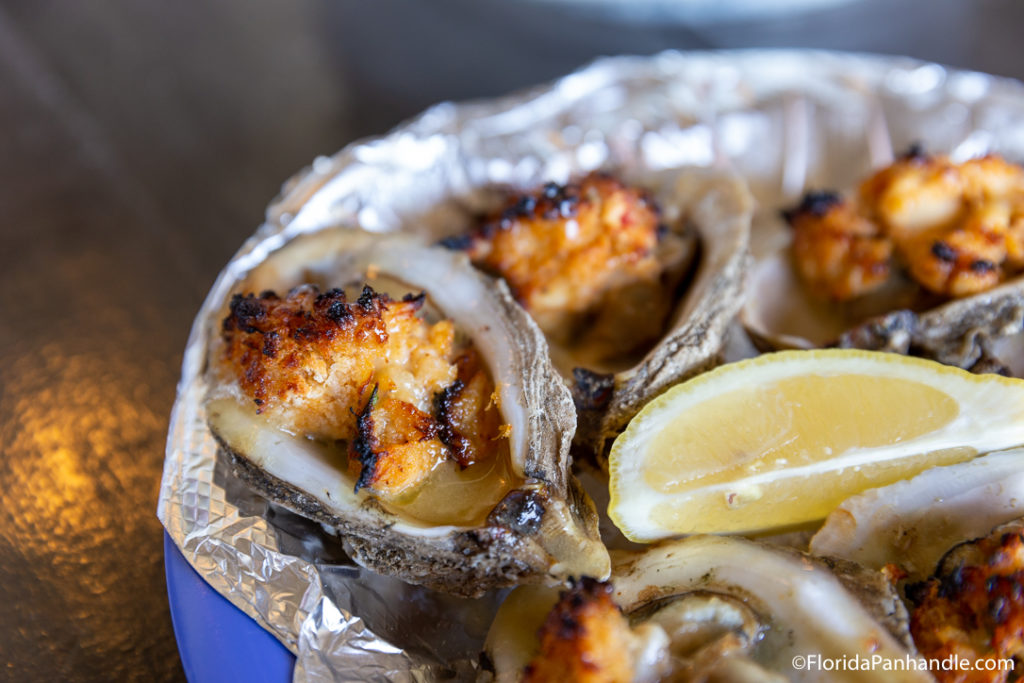 At the Uptown Raw Bar and Grill, they're happy to keep their decadent creations coming your way until you get your fill. Upon coming to their laidback eatery, you'll want to whet your appetite with their phenomenal Tuna Dip before moving on to the Gar Parm Bread.
After that, turn your attention to their oysters, which come raw, baked, or grilled. Their signature oyster dishes are the way to go, for sure, allowing you to savor their flavors elevated by garlic, butter, cheese, bacon, jalapenos, and so much more.
Their Cajun Queen oysters, for example, start out as raw oysters on the half shell. Then, they get garlic, butter, lemon, house Cajun seasoning, and plenty of jalapenos over top before landing in the oven until hot and bubbly. Can't decide what to get? Treat yourself to the Oyster Sampler instead to get four of their raw, baked, and grilled oysters.
St. Joe Shrimp Co. at the Cape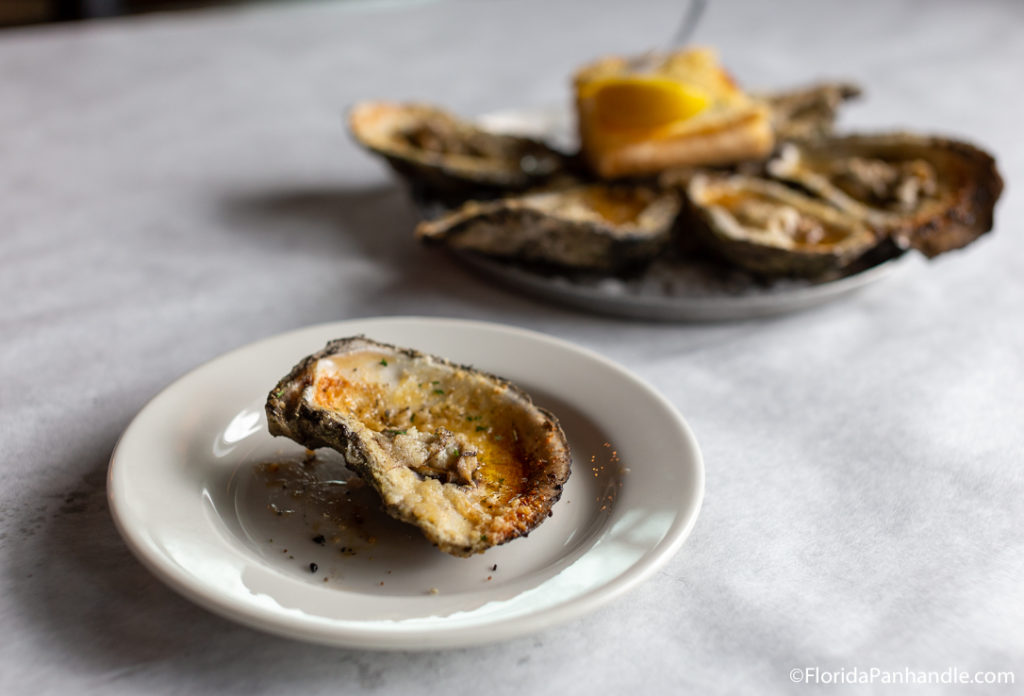 St. Joe Shrimp Co. at the Cape is the place to go when you want uber-fresh seafood on demand. Their market always has the best seafood found in the Gulf, including mahi-mahi, shrimp, and oysters, of course. So, if you want to try your hand at making them fresh, but don't want to harvest your own oysters, buy them by the pint or in 50 count bag.
If you prefer to just sit down and enjoy a freshly cooked meal, they can do that, too. You just have to order from their kitchen menu to get fried oysters by the dozen. Pair them with clam strips, grouper fingers, or go for the full low country boil if you're really hungry. Don't forget the tea, so you can quench your thirst in style while enjoying all your tasty seafood.
If you want to avoid missing out on an incredible oyster dining experience, call ahead to make reservations at your restaurant of choice. All three tend to stay super busy, especially at the height of the oyster season. So, be sure to book your table well ahead of time – or at least prepare for a long wait.
For the largest, juiciest, and most flavorful oysters, you cannot beat Cape San Blas. So, head out to all the best restaurants – or try your hand at harvesting your own – and then, get ready for all the best flavors to come your way. It's really that easy!