Cape San Blas is the name given to a gorgeous 750-acre parcel of land that hooks out from Florida's mainland into the Gulf of Mexico. It's a narrow strip of land without much-varied vegetation, but its location just twenty miles from the river mouth of the Apalachicola and gentle shallows have combined to make it an important spot throughout history. Today, it remains a desirable stretch of beach and land where visitors from all around the world come to enjoy gorgeous days at the shore and just off of it.
Pre-United States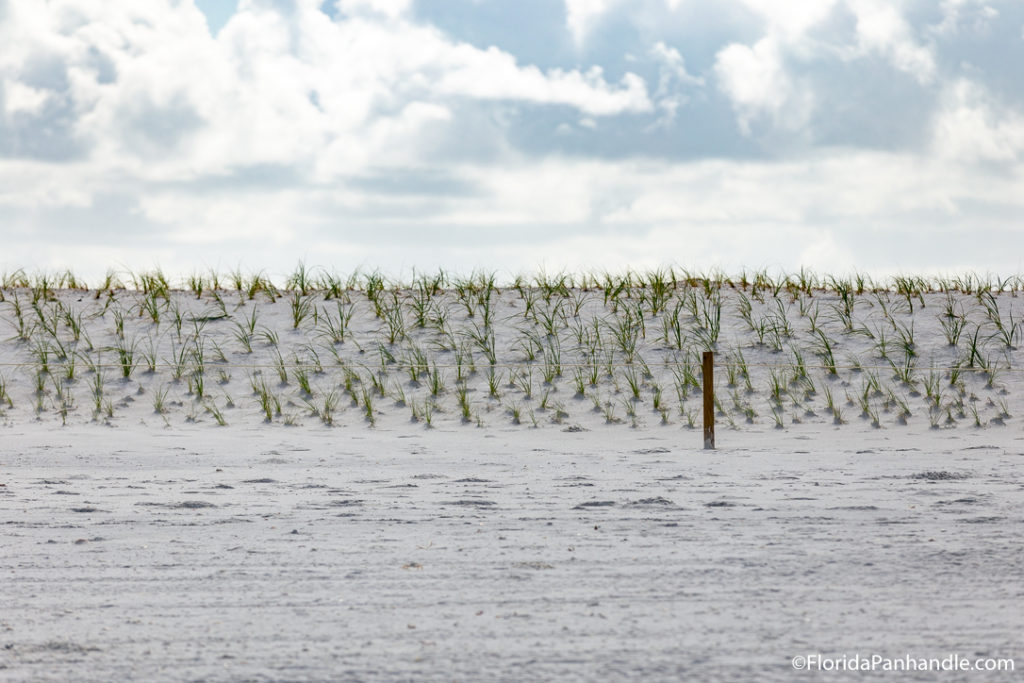 Archaeologists have found remnants of Native American cultures around Appalachioloa dating as far back as the Middle Archaic period, which spans from 2,500 BCE to 1,000 BCE. It's believed that cultures throughout this era used the shallow waters of Cape San Blas as valuable fishing grounds. From around 500 to 1000 CE, archaeologists have found items sourced from the Native Americans of the Weeden Island Cultures in this area and believe those indigenous people used Cape San Blas as both fishing grounds and as a place of worship. Some estimates have this area, thanks to the nearness of Apalachicola and its freshwater supplies, supporting as many as 40,000.
Spaniards explored this area as early as the 1500s and journals from that era certainly show them wanting to set up plantations and towns here. However, the first known and successful settlement near Cape San Blas was a Spanish fort built at the mouth of the Apalachicola River in 1705. This fort, Cape San Blas, and other nearby lands were briefly ceded to England in 1763 and then returned in 1783 as part of the Second Treaty of Paris that ended the American Revolutionary War.
This area remained sparsely populated, especially in comparison to settlements at New Orleans and the east coast of Florida, and yet general civil unrest throughout Spain's American territories led to all of Florida being ceded to the United States in 1821. Within short order, St. Joseph's, the original name of Port St. Joe, was established just north of Cape San Blas and its more modern history began.
Cape San Blas of Recent Centuries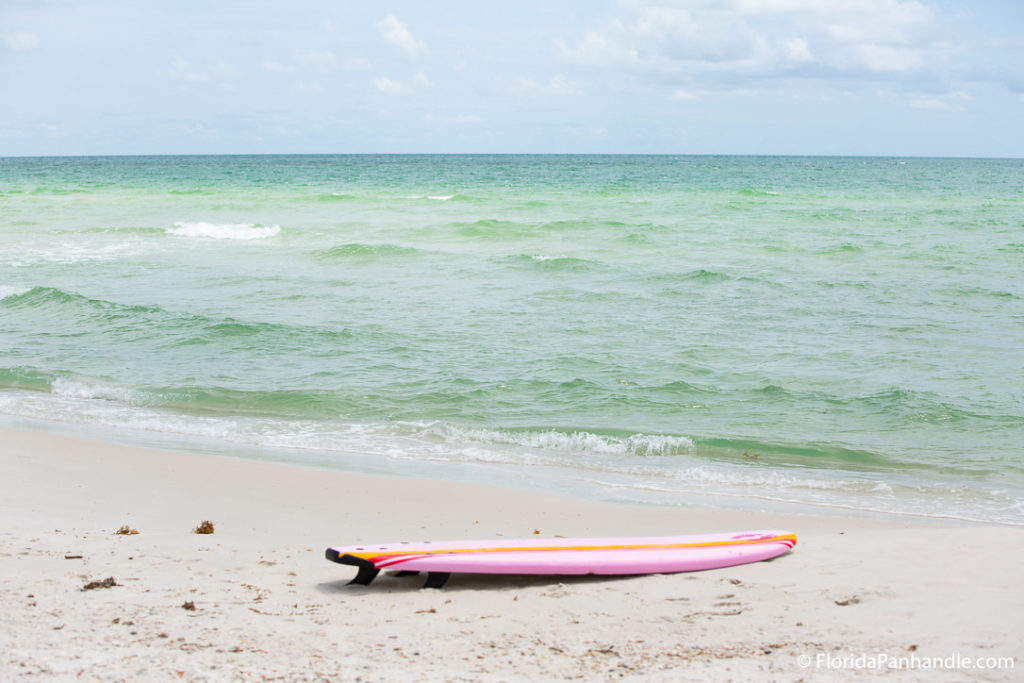 Port St. Joe and Cape San Blas quickly blossomed, with the former becoming the largest city in the Territory of Florida by 1837 with a population of around 11,000. A harbor was built and shortly after a railroad station that connected the city to the surrounding states and opened up the city as a fishing and timber port. People started talking about statehood around this time and Port St. Joe was where such talks really centered as it grew into an important Gulf Coast trading port. In 1838, 56 delegates came to the boomtown for the state's first constitution convention in order to draw up a constitution that would later be ratified and have Florida join the United States in 1845.
Unfortunately, while Florida flourished, Port St. Joe and Cape San Blas entered a period of disaster at this time, falling just as the new state flag rose in Tallahassee. In the early months of 1841, yellow fever swept through the communities so fast that the city's only doctor fled for his own life and the population dropped to a mere 400 people. Then, in the fall, a fire further destroyed much of the town and nearby forest. And just as the city was starting to rebuild, a hurricane destroyed most of what was left of Port St. Joe in September of 1844 with a storm surge so massive and powerful that those who survived the incident called it a tidal wave.
Thankfully, you can't keep a good beach community down for long. In 1847, Congress appropriated $5,000 to build the first lighthouse at Cape San Blas. This 85-foot lighthouse served as a valuable beacon for area sailors with a signal that could be seen for up to 10 miles offshore. Unfortunately, it wasn't quite built to withstand Florida's temperamental nature. This first one was destroyed by a storm shortly thereafter. So, they built another, this time, seemingly following the old nursery story's suggestion, out of brick. That lighthouse was destroyed in an 1856 hurricane. In 1858, construction was completed on a third lighthouse that was able to withstand not only the elements but also human onslaughts throughout the Civil War. Unfortunately, it could not survive the changing tides as erosion eventually made the lighthouse unsafe and inaccessible by the 1880s. Thus, finally, the fourth and still existing Cape San Blas lighthouse was designed and ultimately erected in 1883. This one is made of iron.
Lighthouses are so important for Cape San Blas because of how bustling the nearby waters are. Local inshore, offshore, and even inland waters offer an incredible array of fish and shellfish. Founder, redfish, tarpon, shrimp, and, of course, scallops all thrive here and make the area a true fishing haven. Today, people continue to come to Cape San Blas and the greater Port St. Joe area to enjoy those fishing opportunities and to simply relax on the beautiful white sand shores of Cape San Blas's beaches. Today, fishing and tourism are the two leading industries in this community and it's really easy to see why once you've visited.
This area largely escaped devastating hurricanes in the 20th century, but 2018's Hurricane Michael wasn't so kind. Large batches of vacation rentals, local businesses, and parts of St. Joseph Peninsula State Park were swept away and washed out by that storm. But, as those of this area have always done, they rebuilt and today there are plenty of places to stay, dine, shop, and generally enjoy your time.
Learn More About Cape San Blas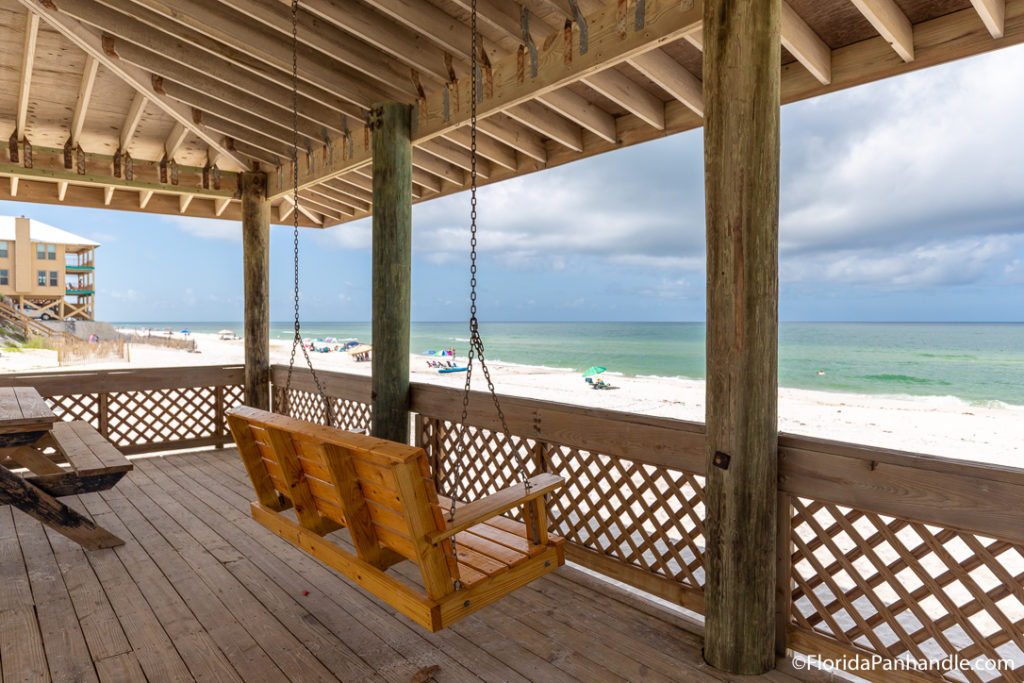 Are you ready to see what Cape San Blas has to offer for yourself? Take some time and explore our other pages about this community as well as the nearby towns of Port St. Joe and Apalachicola to learn more about the best sights this area has to offer!