The tiny town of Cape San Blas boasts some of the Emerald Coast's most impressive scenery and outdoor adventures. From horseback riding to charter fishing, exciting activities abound. The only problem? The area's best-known opportunities typically involve the great outdoors, leading to inevitable frustration when the weather doesn't cooperate.
While every Cape San Blas visitor hopes for picture-perfect weather, this simply isn't realistic. Chances are, you'll encounter less-than-ideal conditions at least once. While many vacationers use this time to check out the abundance of indoor activities in Panama City Beach, not everybody is willing to make the drive. Thankfully, it's still possible to keep yourself occupied if you choose to stick around town. Your best options are outlined in detail below:
1. Plan Future Outings at the Gulf County Welcome Center
This might not be Gulf County's most exciting sight, but it's certainly a worthwhile visit during a rainy day. This is your opportunity to get in the know about the region's best offerings, while also preparing your itinerary so you're ready to go when beautiful weather finally returns. Stop in for refreshments, stickers, maps, and brochures — and don't be afraid to ask the helpful staff members plenty of questions.
2. Check Out the Cape San Blas Lighthouse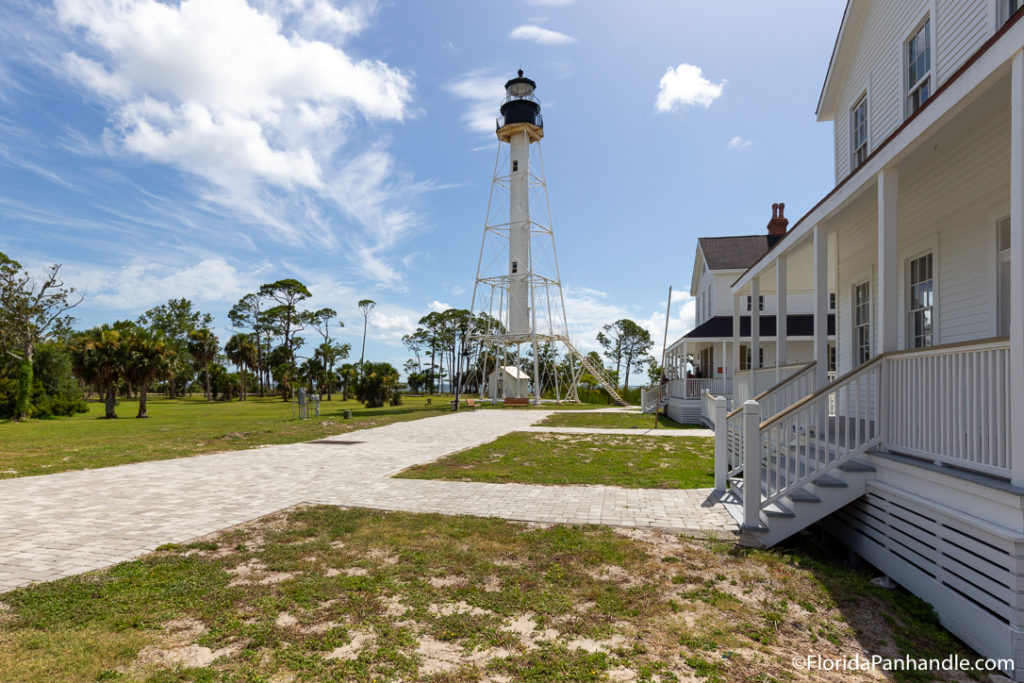 The view from the top of the Cape San Blas Lighthouse may be more impressive on sunny days, but this beautiful lighthouse is still worth checking out when the weather refuses to cooperate. Due to coastal erosion, it was relocated to Port St. Joe — but it still captures the beauty and spirit of Cape San Blas. Climb the small flight of stairs to the top to take in the sights. Don't forget to stop in at the small museum and gift shop, where you can learn more while chatting with knowledgeable staff members.
3. Go Fishing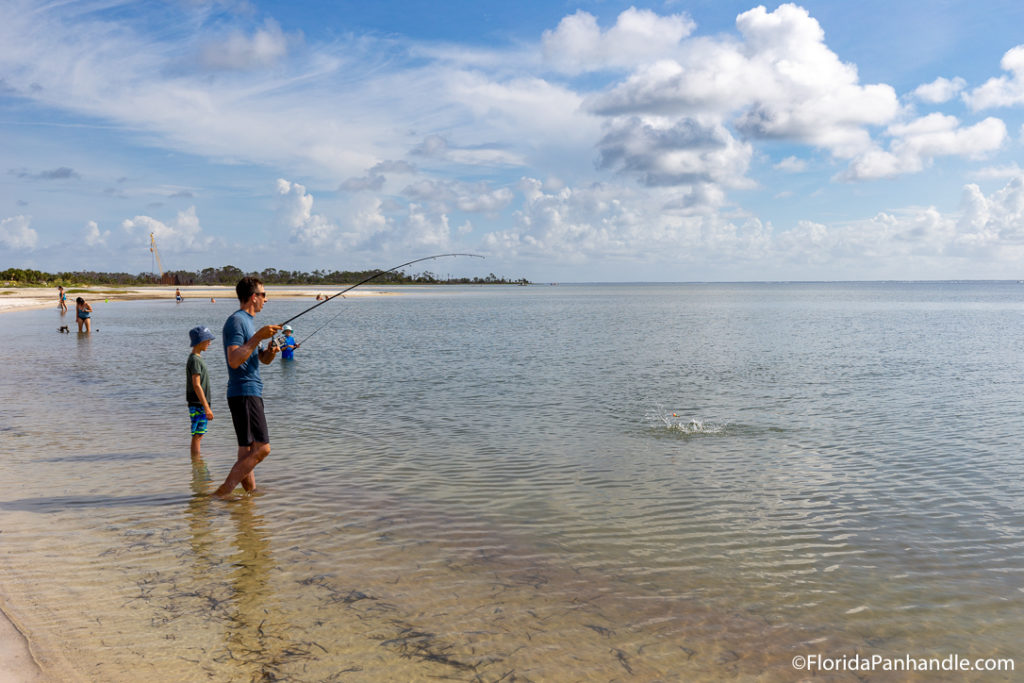 Fishing is one of the most rewarding activities in Cape San Blas — and it's one of few outdoor excursions that can be equally enjoyable, rain or shine. In fact, rainy weather may actually produce better catches. If you're not bothered by the weather, feel free to check out the many excellent fishing sites located along St. Joseph Bay. T.H. Stone Memorial St. Joseph Peninsula State Park, in particular, provides an abundance of fishing spots.
While some rainy-day fishers are willing to tough it out, many prefer to rent pontoon boats, which are available at Scallop Cove. Reservations are strongly recommended, but you might be able to snag a rental on short notice when the weather is less than ideal.
4. Enjoy Drinks And Live Music at Scallop Republic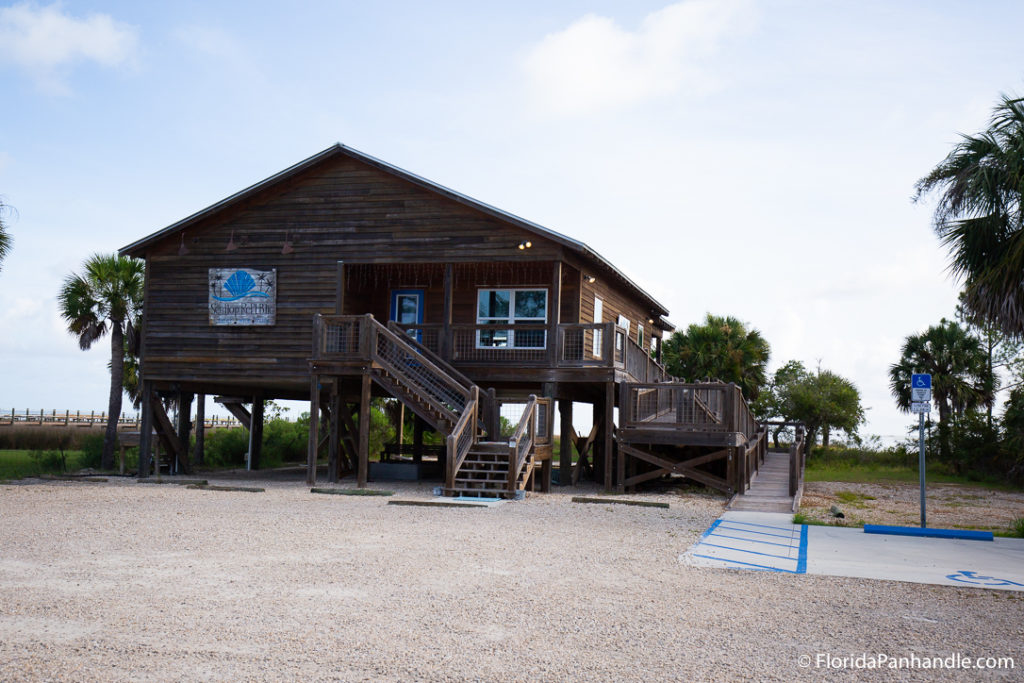 The most enjoyable Scallop Republic experiences take place on the deck, but the bar's interior is perfectly pleasant. Stop in for a drink and a chat with the many locals and tourists who gather here. If you're lucky, you'll arrive in time for live music, which can occur either inside or out depending on the weather and the artist's preferences. If live music isn't on the schedule, you'll still find plenty of entertainment in the form of darts.
5. Eat Your Fill of BBQ at The Smokehouse on Cape San Blas
Outdoor seating is common in and around Cape San Blas, so you'll be glad to find plenty of indoor space at The Smokehouse on Cape San Blas. You might be in for a long wait depending on when you visit, but this is rarely cause for complaint on a laid-back rainy day. Arrive with an appetite, as you'll encounter generous servings of seafood and barbecue. If you prefer to relax with your meal in your vacation rental, feel free to order your food to-go.
6. Stop in at Beach Planet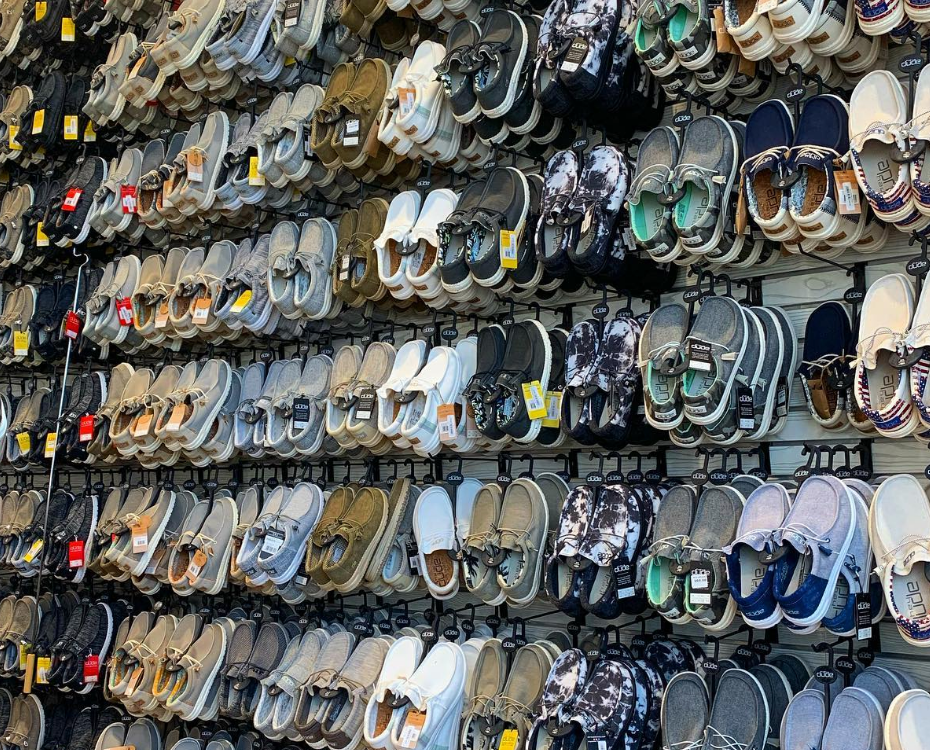 There's no better place to stock up your casual coastal wardrobe than at Beach Planet, where you'll find a variety of fun T-shirts and other clothing items, as well as keychains, sunglasses, and much more. The selection is entertaining enough — and the staff members are friendly enough — to make a brief shopping trip feel like a memorable outing. This is your opportunity to score reasonably-priced souvenirs for your loved ones at home.
7. Go Shopping in Port St. Joe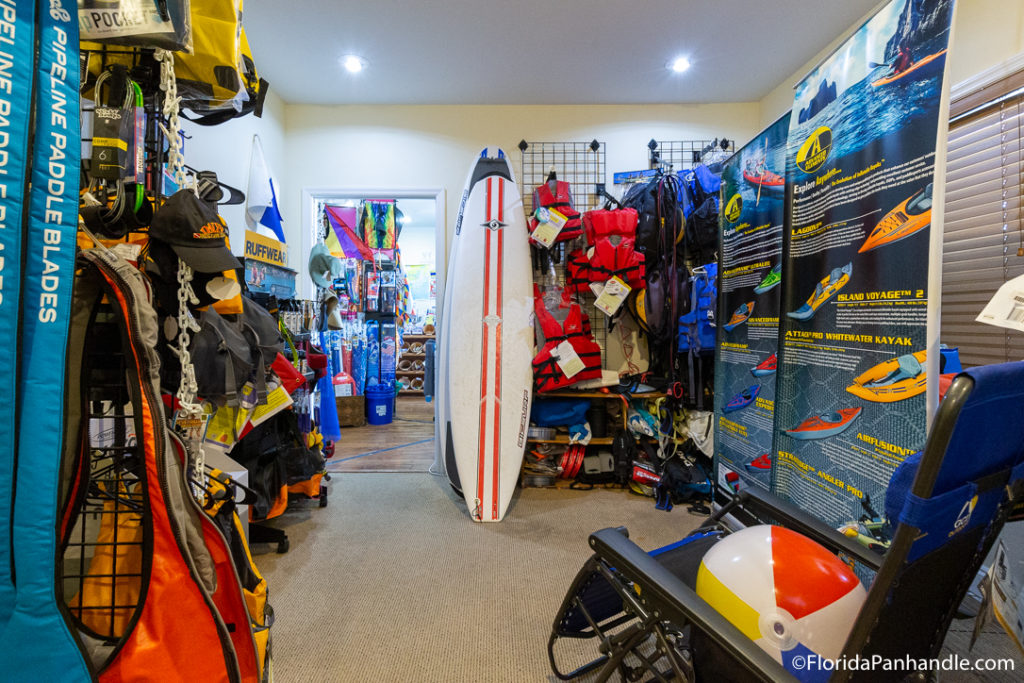 Outside of Beach Planet, shopping in Cape San Blas is largely limited to small general stores. Although charming, these shops will only occupy about fifteen minutes of your day. In nearby Port St. Joe, however, you'll find a variety of boutiques. Primarily situated in the town's lovely downtown area, these stores boast plenty of fashionable finds. Favorites include Anchored South Boutique and Bay Breeze Antiques. Bring an umbrella and hop from store to store as you check out Port St. Joe's downtown district.
As you plan your rainy day in Cape San Blas, keep in mind that, often, showers pass in a manner of minutes. For this reason, some of the area's stables and other tour providers avoid canceling excursions unless the weather is especially awful. If you've already made reservations, be sure to call the appropriate tour company as soon as the weather becomes a concern. It's possible that you'll only need to wait half an hour before heading out on your already planned adventure. Otherwise, the above options will provide plenty to keep you busy.