Summer is slowly coming to an end and kids will be busy with school once again this fall.
Since the start of this school year will certainly be an unusual one, now is a great opportunity to spend time with your kids and make this summer a blast. We've put together a list of activities to create the ultimate summer bucket list for kids. You can scroll through our list from top to bottom or jump down to a category your kiddos will enjoy.
Bucket List Ideas by Category
Cooking Ideas
Take advantage of the opportunity to have s'mores, family barbecues, and other yummy adventures that just don't feel the same once summer ends. Check out these food-related bucket list ideas to entertain the little chef in your family.
Start an herb garden or vegetable garden.
Make healthy popsicles with fun molds.
Have a socially-distanced beach picnic.
Make s'mores over a fire.
Have a watermelon eating contest.
Have the kids help in the kitchen.
Make homemade ice cream.
Eat breakfast for dinner.
Cook pizza from scratch.
Make an edible bouquet.
Come up with a secret family recipe.
Make fresh lemonade.
Have an ice cream sundae bar.
Make smoothies with their favorite fruits and veggies.
Host a tea party outside.
Bake cookies.
Start a compost bin.
Eat snow cones.
Try a new dish from a different culture.
You can start a new tradition with your kids by creating a new family recipe. The kiddos will also enjoy flexing their creativity to create something new. Use our blank recipe card below to write down your child's new dish and give your kid a chance to draw their creation!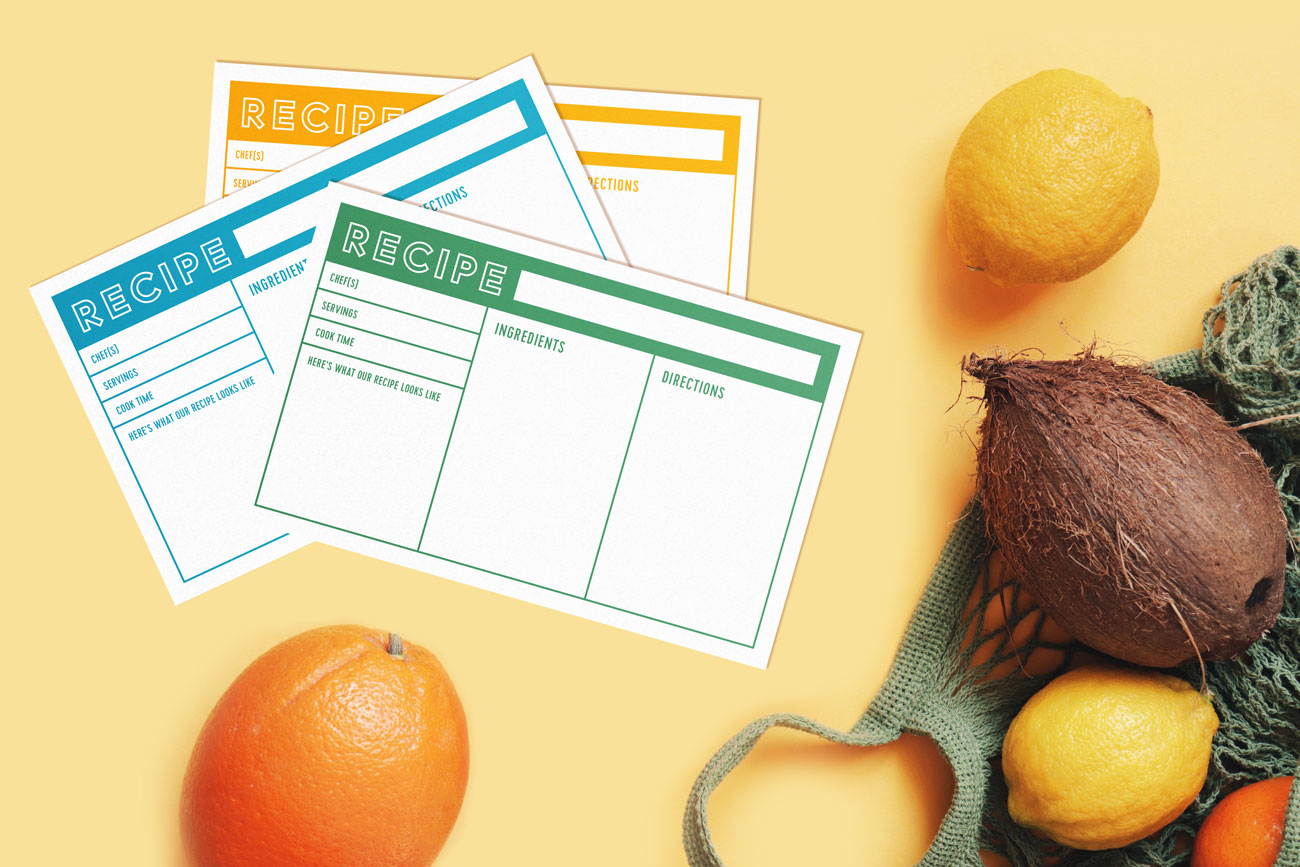 Ideas for Good Deeds
It's important for kids to learn the value of helping others, now more than ever. Physically volunteering during their vacation may not be possible at this time, but there are still plenty of ways your kids can give back to their community and help out their loved ones.
Get groceries for older neighbors.
Write a thank you letter to a first responder.
Collect money for a charitable cause.
Help with chores around the house.
Write letters of encouragement to hospital patients.
Call or video chat with family members.
Leave a gift for the mailman.
Read online to younger kids or isolated adults.
Send a postcard to a loved one.
Make face masks.
Have a virtual food donation drive.
Play games with seniors virtually.
Pick up trash around the neighborhood, park, or beach.
Plant a new tree in the neighborhood.
Become a child or student ambassador for a charitable organization.
Donate old clothes and toys.
Say "thank you" to a first responder or essential worker.
Hand-written letters are a great way to say "thank you" or "you've got this!" We've put together a blank letter template to help your kids get started on their own letters.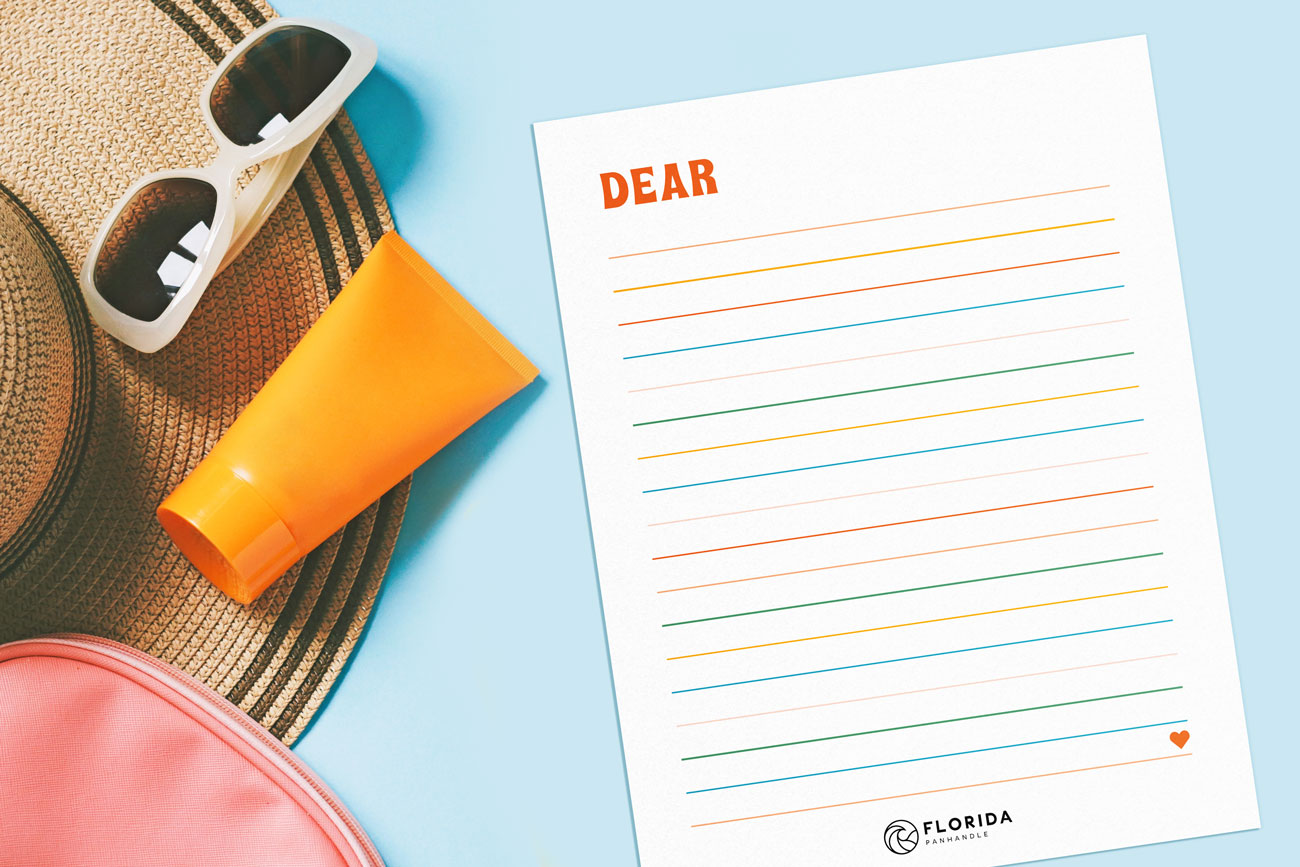 Creative Ideas
For kids, time out of school means more time to channel their inner artist. Try out these artsy activities to see what your kiddos' imagination can come up with.
Take a virtual art class for kids.
Collect and paint rocks.
Draw and write your own story.
Create a comic strip.
Make your own paint.
Draw on the sidewalk with chalk.
Tie-dye shirts.
Make an end-of-summer playlist.
Put together a vision board for the upcoming school year.
Make a home movie.
Act out a scene from a movie or play.
Make something new out of things around the house.
Make slime.
Make a summer scrapbook or photo album.
Have a family talent show.
Do a silly photoshoot.
Make a wind chime.
Play dress-up.
Make suncatchers.
Put together a bouquet of flowers.
Do an online sing-a-long.
Make your own puppets and throw a puppet show.
Sew or knit warm accessories for the fall and winter.
Write a poem.
Learn a new dance.
Make a bird feeder.
Paint something that represents summer.
Make up a new song.
Coloring pages are always a reliable activity that lots of kids enjoy, so we included a fun one for you below! Instead of pulling out their favorite crayons to color these in, why not try something new? You could try a different medium and use watercolors, colored pencils, or markers to fill out the page. If you're feeling extra adventurous, you can take it a step further and use salt, bubbles or tissue paper to give your art a unique twist.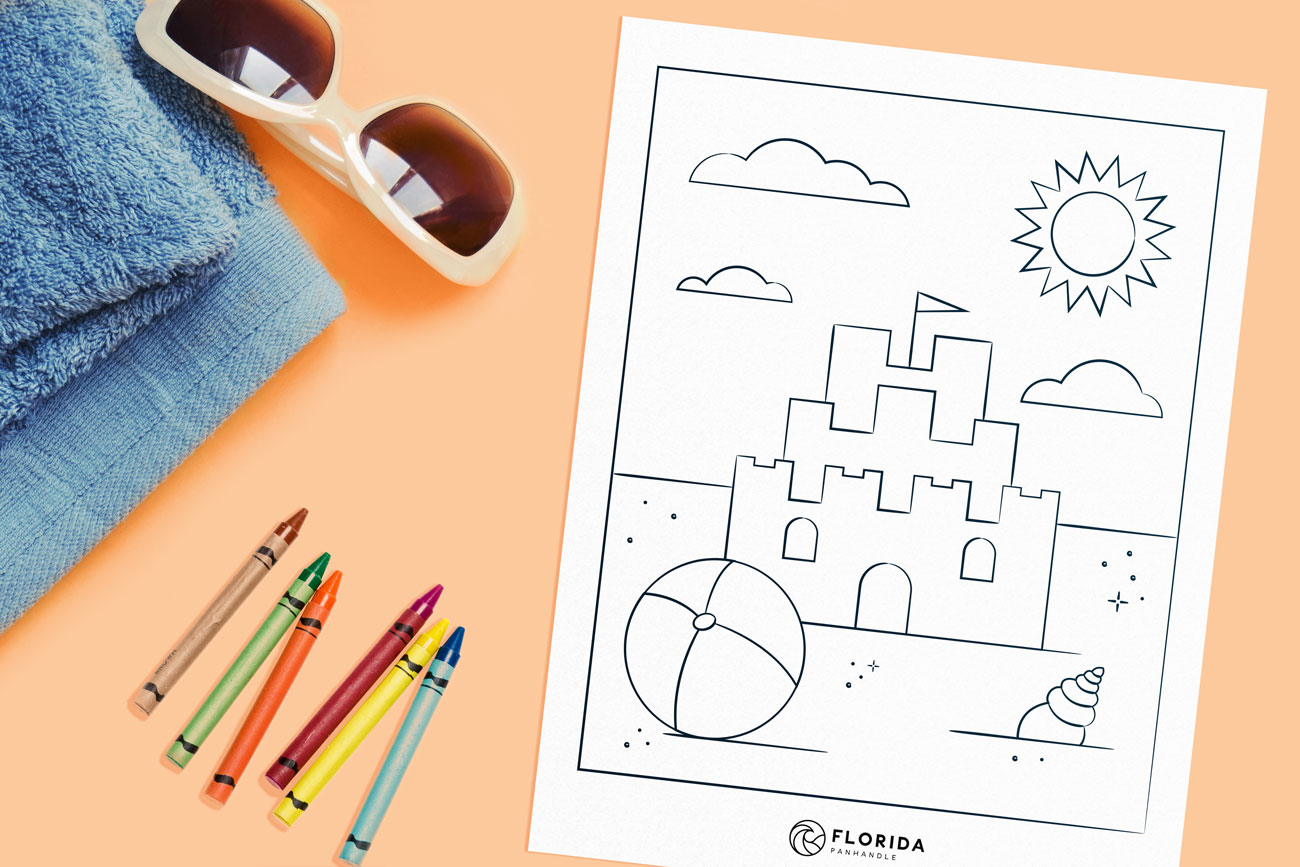 Ideas for the Outdoors
Summer is the perfect time to go outside and take in the fresh air and potentially tackle some activities by the sea. Put the sunshine to good use before school kicks in with these outdoor-friendly ideas.
Go beach camping for the day.
Build the ultimate sandcastle.
Go swimming.
Fly a kite.
Hula hoop for as long as you can.
Count the stars.
Watch the clouds.
Plant flowers.
Run through sprinklers.
Have a family water balloon fight.
Go on a hike.
Explore a tide pool.
Have a backyard movie night.
Go on a seashell scavenger hunt at the beach.
Play flashlight tag.
Make a backyard slip 'n slide.
Go fishing.
Try backyard camping for a night.
Go on a biking trail.
Make a backyard obstacle course.
Wash the car by hand.
Watch a sunset at the shore.
Throw a backyard parade with the whole family.
Watch a sunrise.
Learn new facts about the beach.
Climb trees.
Catch butterflies.
Explore a park you've never visited.
Play with water guns.
Blow bubbles.
Go strawberry picking.
Scavenger hunts are great ways to find new things outdoors. Instead of looking for specific items, send your kids on a color scavenger hunt instead! Use our color scavenger hunt printable below to help the little ones jot down all of their new, colorful finds.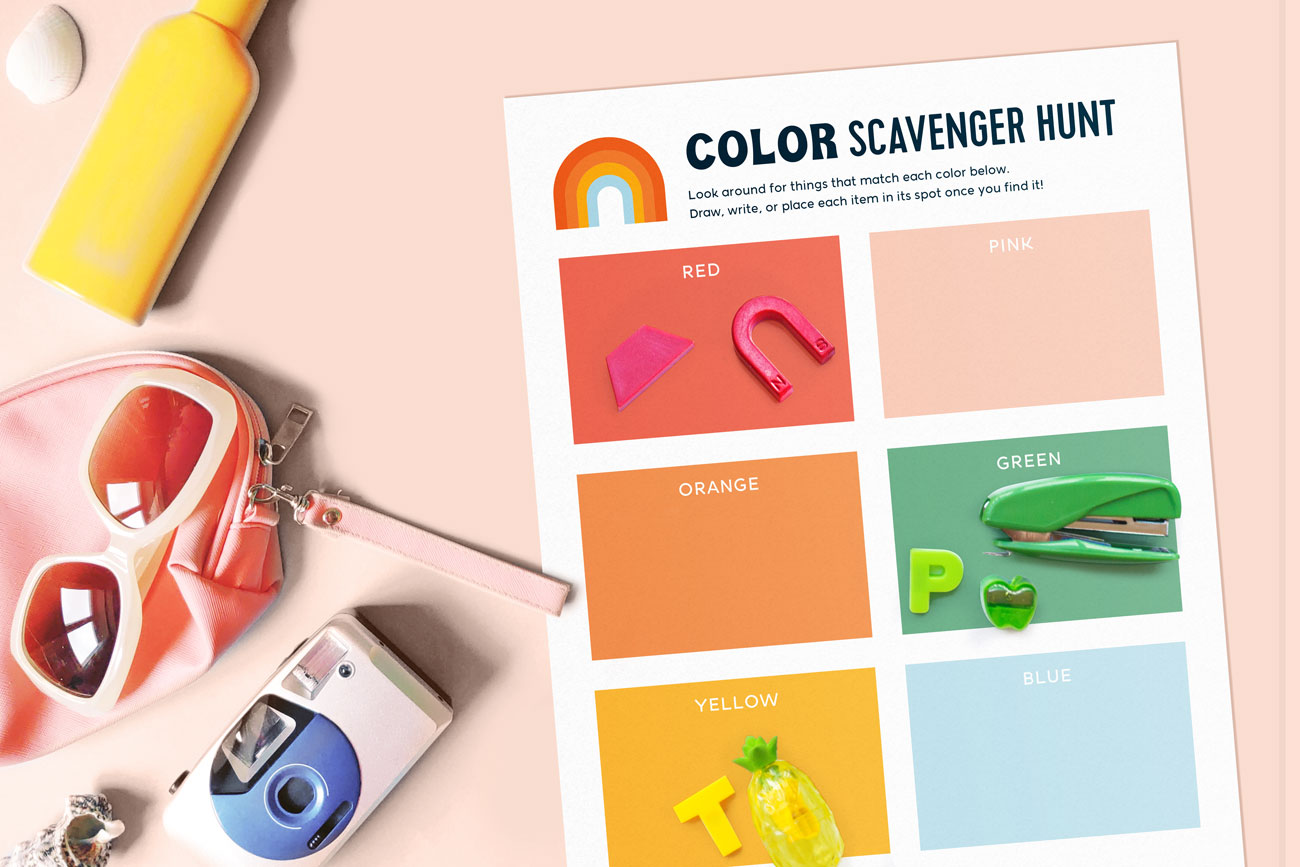 Mindfulness Ideas
Some kids enjoy curling up with a book or spending time with a puzzle. Check out these simple activities for kids who like to go slow and have some quiet time.
Read a book.
Bury a time capsule.
Do kids' yoga.
Listen to an audiobook.
Put together a big puzzle.
Take a virtual tour of a museum.
Start a gratitude jar.
Fill out some coloring pages.
Start learning a new language.
Try a science experiment at home.
Play board games all day.
Ban technology for a day.
Make a travel map of all the places you want to visit.
Build a pillow fort.
Have a family slumber party.
Solve a crossword puzzle.
Redecorate your room.
Play chess.
Learn a magic trick.
Make a secret handshake.
Learn about a different culture.
Make a sensory bin.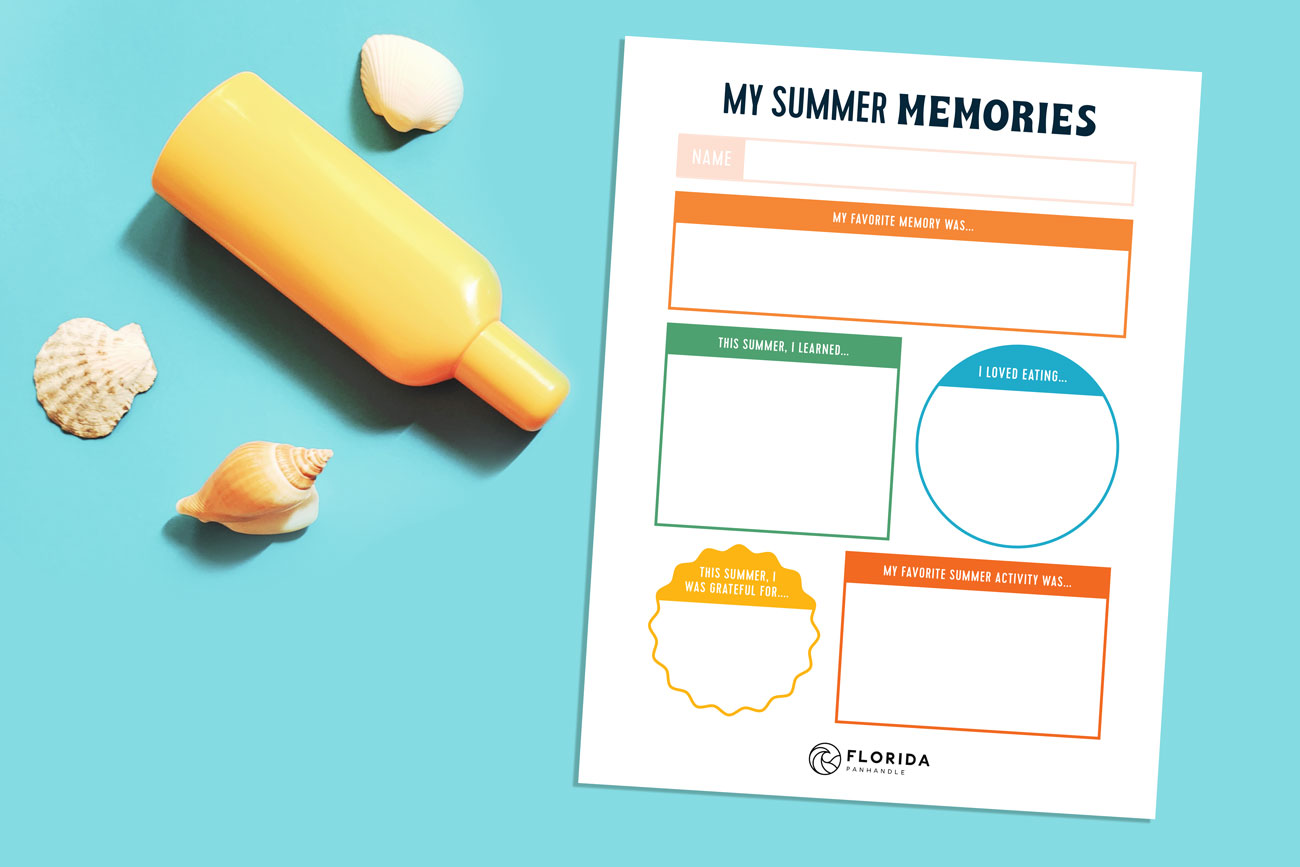 We'd all love to get through all these ideas, but we only have so much time until the end of summer. To help you stay organized, we created a blank bucket list printable to list down your kids' top bucket list activities.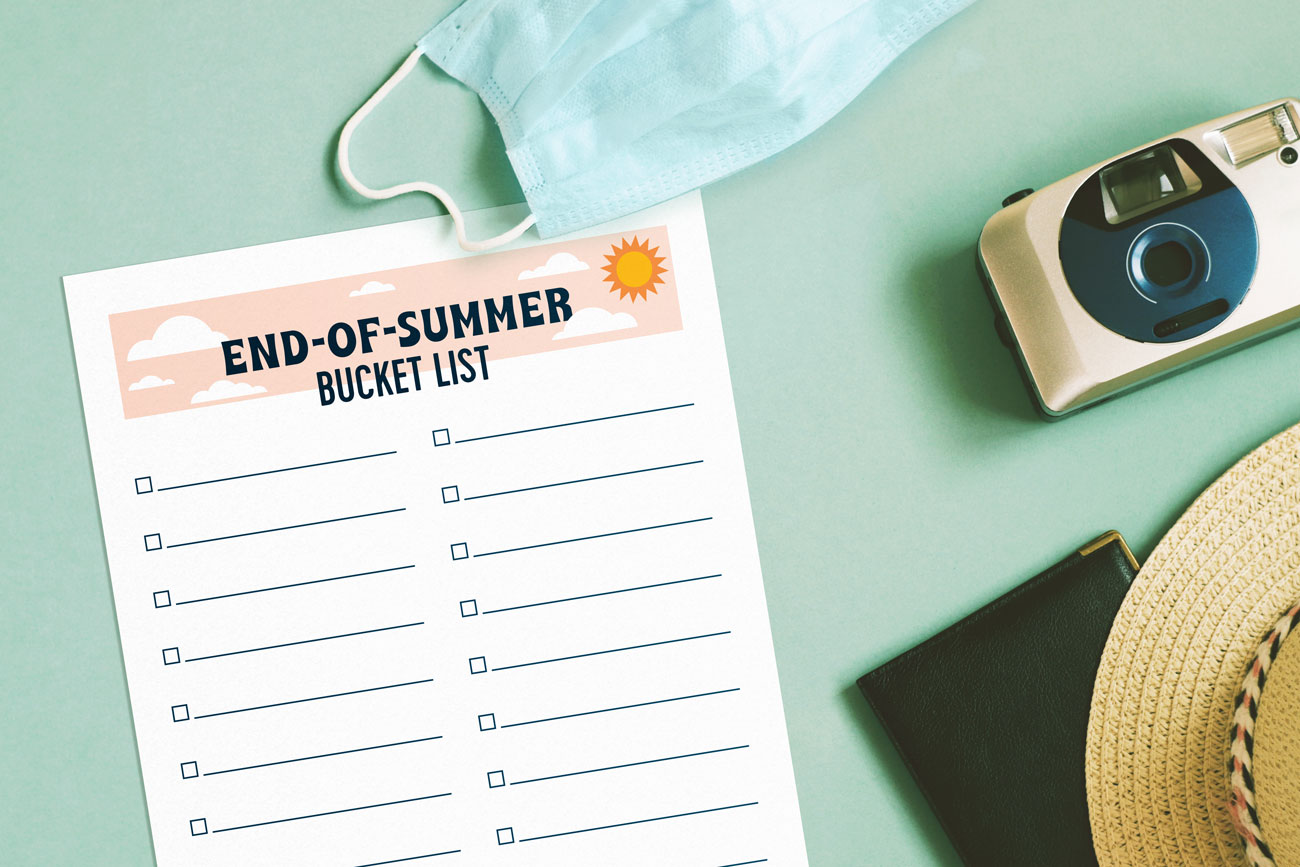 Summer is coming to an end, but it's not over yet! Make the most of the season with late-night ice cream parties, sandy toes, and family all-nighters. Now's also a great time to plan a beach day with the family to soak up the summer sun before fall starts.