So you have three days to take in the beauty and wonder that lies along the scenic 30A. What do you do? There is so much to see and do here that it is understandable for someone to feel overwhelmed. After all, there really aren't a lot of bad places or even mediocre ones. No matter how you choose to spend your time in the towns and beaches and parks along 30A, we are sure you will enjoy your time. That said, while all is good and groovy, there are some places a touch more memorable and remarkable than others. Just take a look at our suggested 3-day itinerary for 30A to see what we mean:
Day 1:
Crackings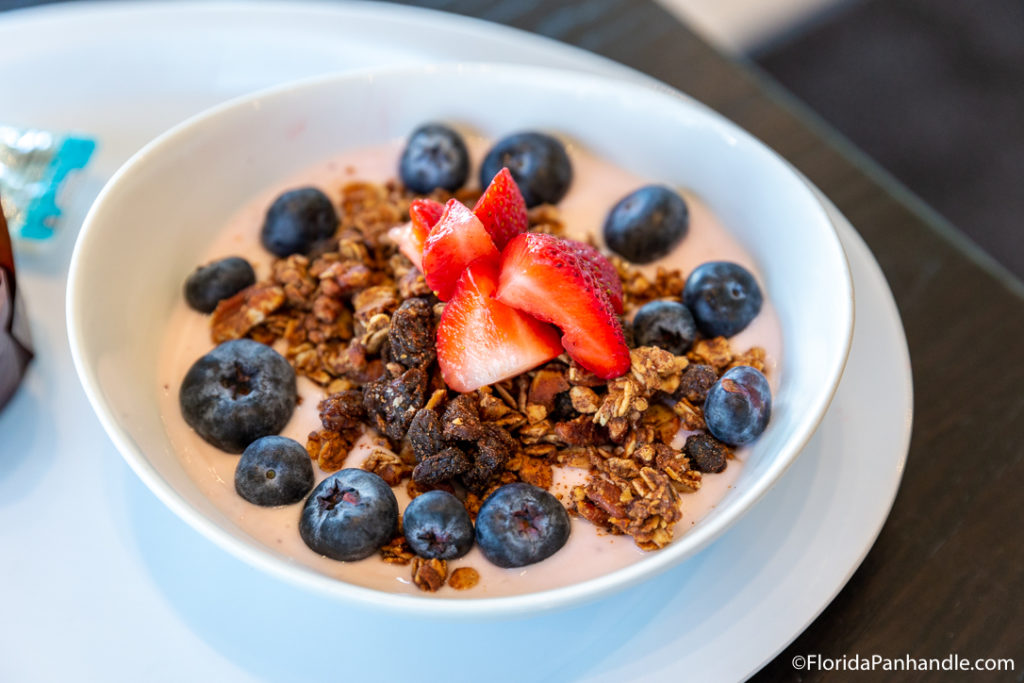 A solid breakfast is one of the best (some would argue the best) ways to start the day. If you opt for an Airbnb or vacation home rental, one of the perks is making your preferred breakfast at your lodging and then walking over to enjoy coffee on the beach. But even then, sometimes you want to sit down and enjoy a filling breakfast made by a pro. For those mornings, head to Crackings.
Crackings is a beloved breakfast, brunch, and lunch eatery, known both for their fantastic food and them often being involved with local events and community efforts. They offer a long list of delicious menu items, including the highly recommended Famous Lobster gouda Grits.
Central Park Alys Beach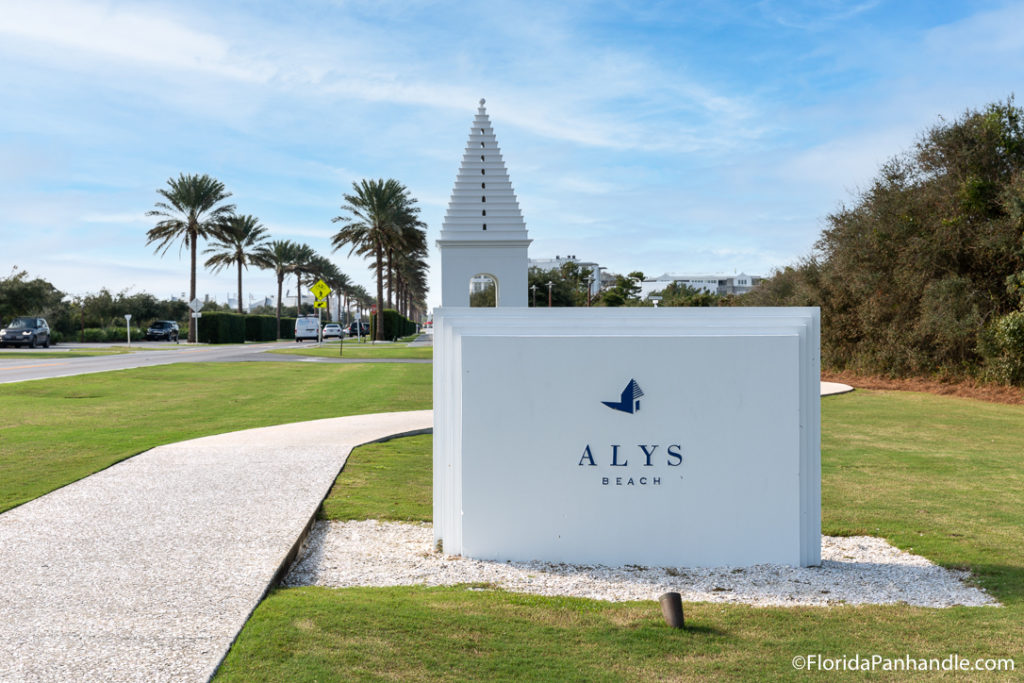 Central Park Alys Beach is a cozy neighborhood that also boasts an incredible park and trail system that is a must for those who want to see a little green during their vacation along 30A. At the heart of the central park here is an amphitheater that serves as a unique central gathering spot for concerts and performances in Alys Beach. At the northern end of Central Park Alys Beach is a 20-acre nature preserve that features a winding 1800-foot-long trail, much of it atop an elevated boardwalk. This trail is a perfect way to explore the wilder and more natural side of this part of Florida. 
Bud & Alley's Waterfront Restaurant & Bar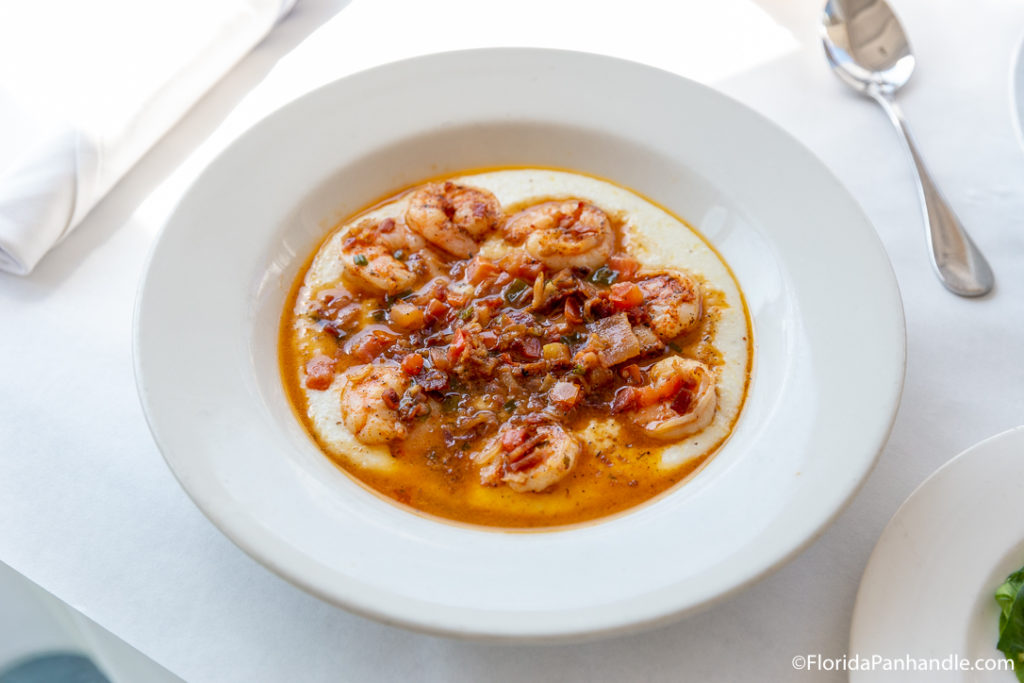 Bud & Alleys is time-tested and well renowned. In other words, a true classic and a must-visit when you head out to the Florida Panhandle if only to watch the sunset atop their deck.
Bud & Alley's Waterfront Restaurant & Bar is located in Seaside, which itself deserves a visit. Seaside was the site location of the film The Truman Show and most all the iconic locations in the film still stand today. The neighborhood itself is filled with cute homes and buildings that have iconic 50s and 60s vibes. The restaurant itself doesn't quite have that decor, but its interior is bright and welcoming and the food delicious. Undoubtedly, during your time in 30A, ask any local and they will recommend you eat and sip cocktails at Bud & Alley's Waterfront Restaurant & Bar. So you don't have to take just our word for it!
Day 2:
Black Bear Bread Co.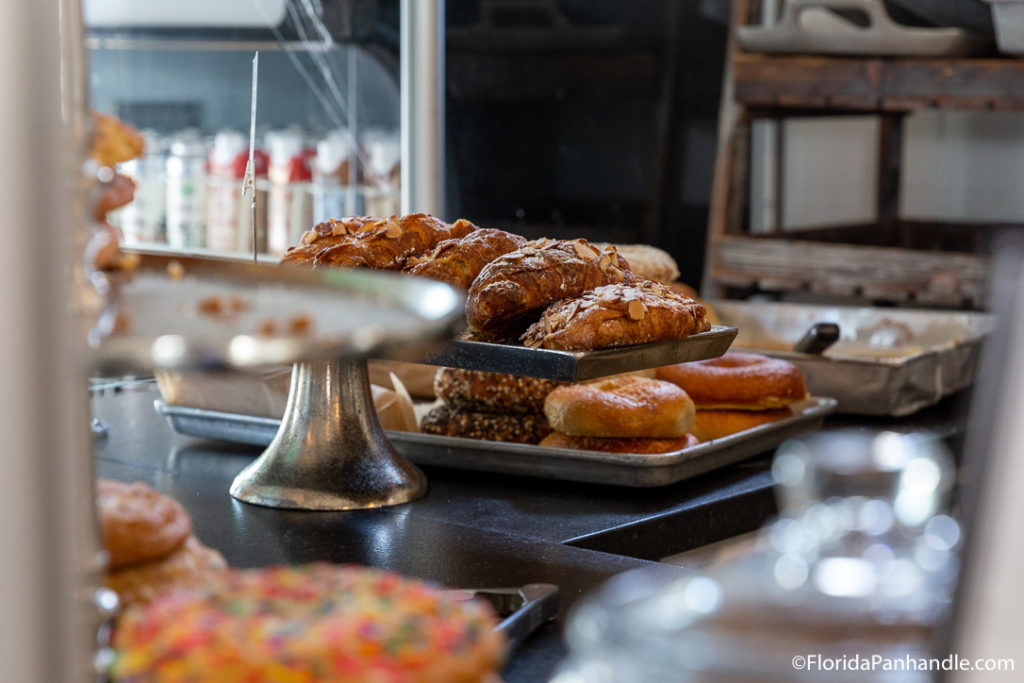 The ideal neighborhood cafe and bakery, start the day off with a nutritious grains bowl or avocado tartine! Black Bear Bread Co. has been open since 2017 and its french influence is something to admire. Their menu has a wide range of salads, sandwiches, and pastries that are made from scratch daily. Whether you wake up a little early or decide to sleep in, coffee and brunch bites greet your tastebuds with delight.
Phillips Inlet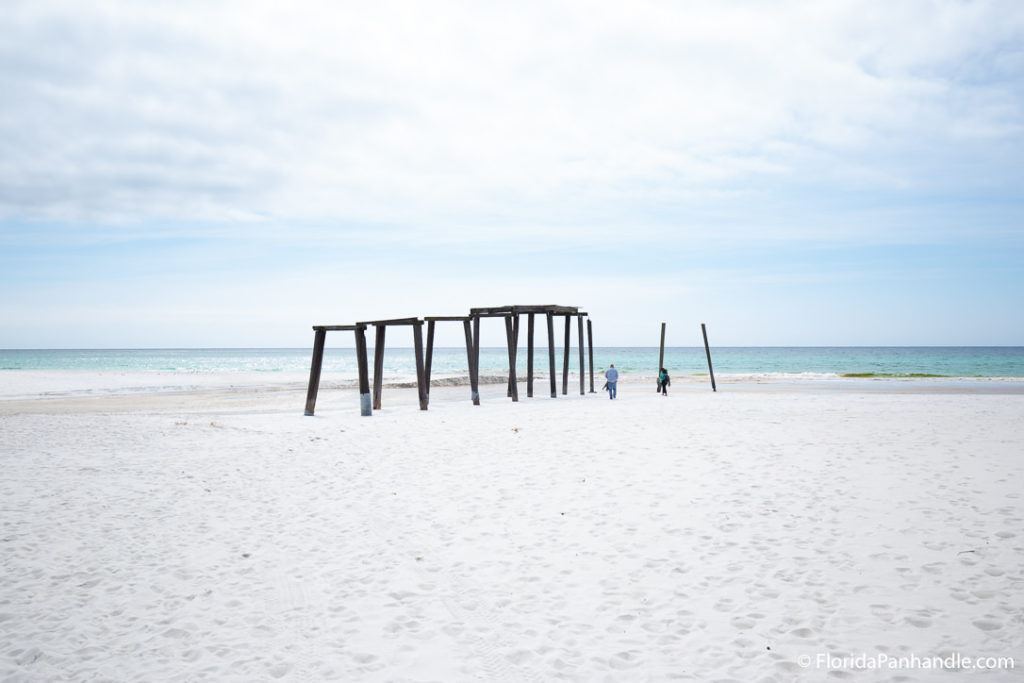 After breakfast, you'll want to mosey on over to a beach. Phillips Inlet is the beach you want to go to when you want to avoid the crowds and enjoy the natural beauty that is Florida beaches. Here, you can park and walk around not only on the Gulf Coast beach, but you can also meander to see a bit of Phillips Inlet. Fishing here at the tide changes is almost always guaranteed to pull in some fantastic catches and if you want to do more than fish onshore, you will also find a boat launch. 
Phillips Inlet does not have a lifeguard station, but that has the added benefit of making it a less visited beach than others along 30A. Of course, first, you have to find parking. There are only a few parking spots close to the beach, otherwise, you might want to drop off gear with one party member while the other goes and parks. Or bring bicycles and bikes right up the white sand to your desired beaching position. Chances are high that you will get to enjoy the beautiful white sand, cool Gulf breezes, and perfect temperature Gulf waters with little to no crowds around you. 
Amici 30A Italian Kitchen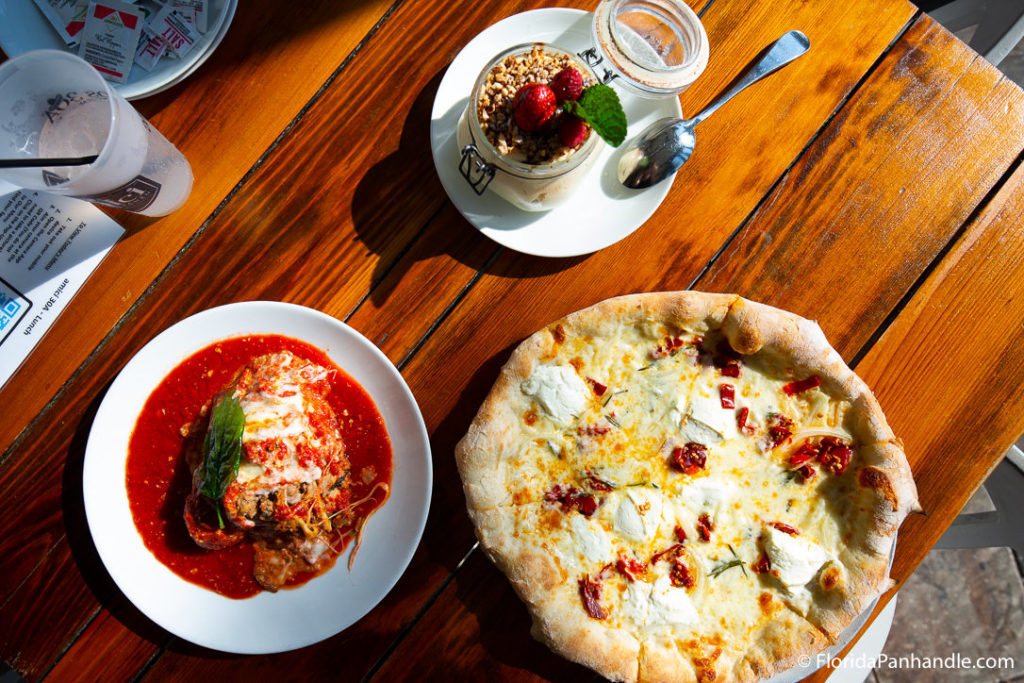 Italian food does a great job of filling you up and satisfying a fulfilled day. Amici 30A Italian Kitchen is located in Rosemary Beach and is perfect for your end-of-the-day meal. Try some pesto pizza pie and top it off with a bite or two of Tiramisu! Happy hour here is 3-6 every day — including deals on pizzas, so make your way on over after you wash the sand off.
Day 3:
Donut Hut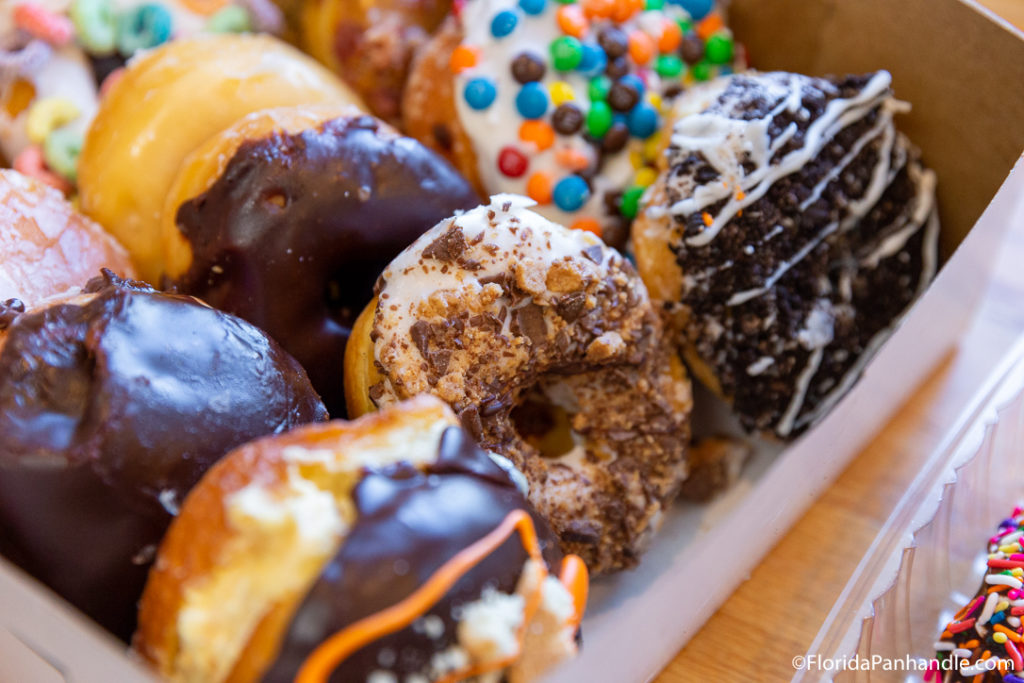 Because who doesn't love a good donut? Donut Hut will easily catch your eye with their unique donuts definite to satisfy your sweet tooth. Whether it is an iced donut with M&Ms or Oreos, you are going to want to try a little bit of everything here. Grab an iced coffee to wash down the sweet flavors of this shop before a day full of fun activities.
Beach Sand Sculptures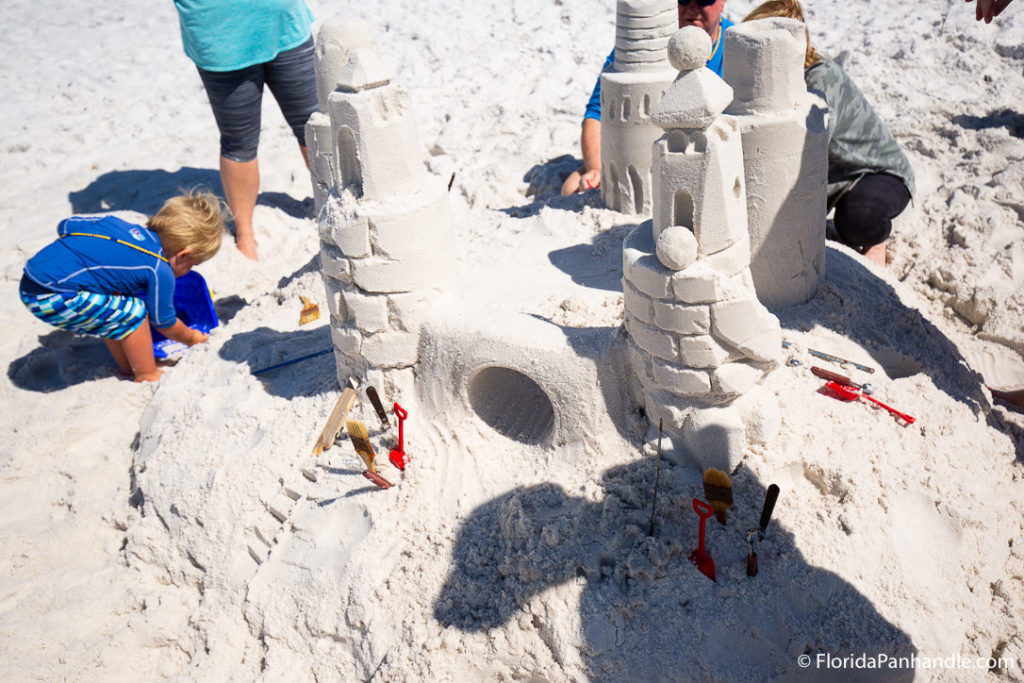 Are you looking for a family bonding experience? Some way to work together and build memories? Look no further than Beach Sand Sculptures. This unique business is taking sand art and bringing it to the masses. Once you register with them, you will get a private date and time for your family to meet with sand art masters at one of sixteen beaches in South Walton and along 30A. There, the instructors will show your family the technique necessary to build gorgeous sand castles three feet tall or higher. The instruction typically lasts for two hours and includes all the materials you and your family will need to start crafting.
The private sessions with these professional sand artists can get pricey. One way to keep the costs down (if you have a really large party) and extend the memories of creating sand art is by booking the session at the very start of your vacation and with only the most interested party members. Then, grab some recommended supplies, and when you're out on the beach, have the person who enjoyed the classes the most teach the rest of the party. This way you can keep the sand art going on during the entirety of your stay at 30A. 
Beach and Brew on 30A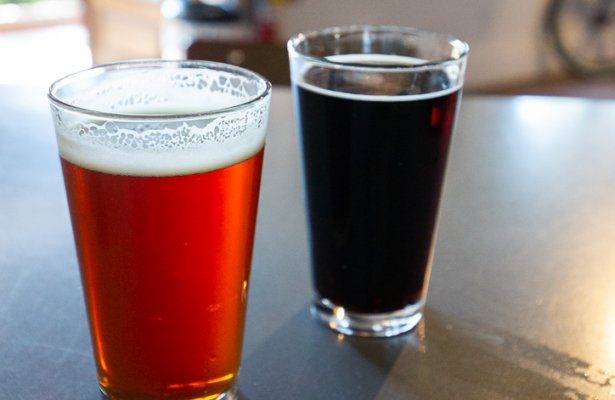 Hey, it's always 5 o'clock somewhere! Located in Seacrest Beach, Beach and Brew on 30A is a fantastic place to go for a pint. This lively taproom boasts more than 30 taps on any given day. They also specialize in wine and non-alcoholic beverages. Having first opened its doors in 2019, Beach and Brew on 30A is somewhat new, but it has certainly garnered quite the attention. In fact, the owners of the bar opened the spot after realizing that their neighborhood woefully lacked any good watering hole. Now, all locals and many visitors in the area head to Beach and Brew on 30A when they want a taste of something cold with friends and family. We suggest stopping by at least once during your stay — but we won't be surprised if that once turns into many more. 
Most Importantly, Make Time to Relax
Whether or not you include all the above recommendations in your 3-day visit to the Panhandle, make sure that you don't forget to make time for doing nothing at all. In fact, some of the best times spent vacationing on the beach are those mornings and days when you just let the hours slip by. When you relax and simply enjoy time with your family and friends beachside. Breath and sip in those good times on the Gulf Coast.